"Free poetry is one of the basic achievements of Symbolism school. Paul-Marie Verlaine, Jean Nicolas Arthur Rimbaud, and the other poets formed the school during the Enlightenment Age. Symbolism influenced many poets and writers throughout the world that Nima Yooshij, under the influence of French poetry, was one of them." Roger Lescot explained.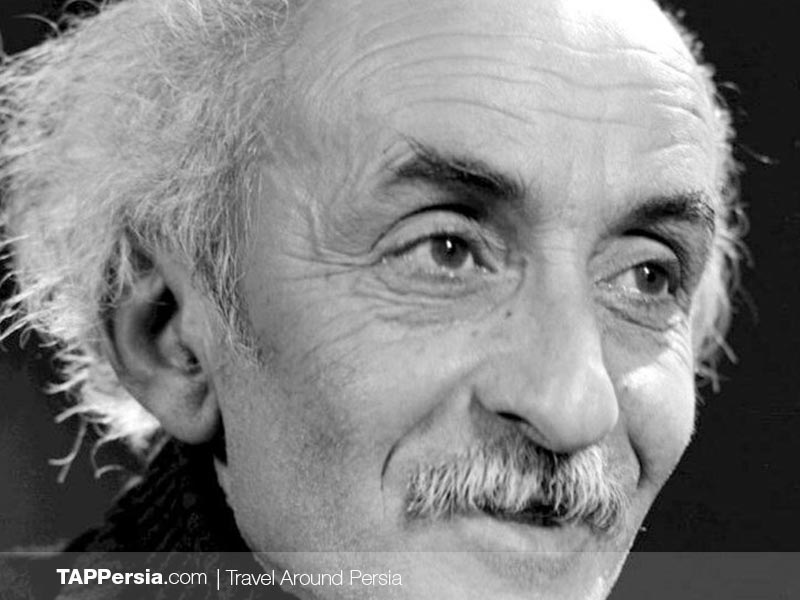 Nima Yooshij Hometown, Yush
"My grandfather has built a palace and castle for me, not a house, in fact. High battlements, engraved walls, inlaid ceilings, and …." I think the depiction is inspiring enough to visit Yoosh village and the house in which Nima was born.
Nima was born and buried in the same house. It is actually his grandfather's home; today, a memorial building of Qajar period architecture as well as his tomb and a museum.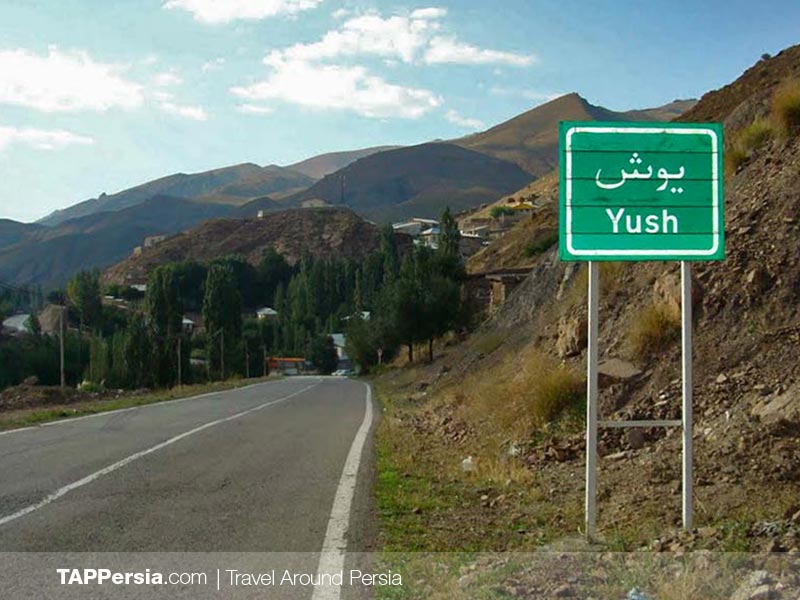 Buy a poetry book of Nima and smell parts of it until we reach the fantastic village of Yush. When you arrive, just smell the body of the village, you will smell Nima's aroma in the entire atmosphere. Here, even people smelled like Nima Yooshij's poetry, they have a deep-rooted relationship with him.
Ask one of the boys playing there, "Which way should I take to get to Nima's House?" He will direct you to the alley of poetry aroma. Having stood in front of the house (museum), you will understand that it is time to live Nima, a well-known figure whose bust – on the entrance of the house – is inviting you to enter with an Iranian warm hospitality.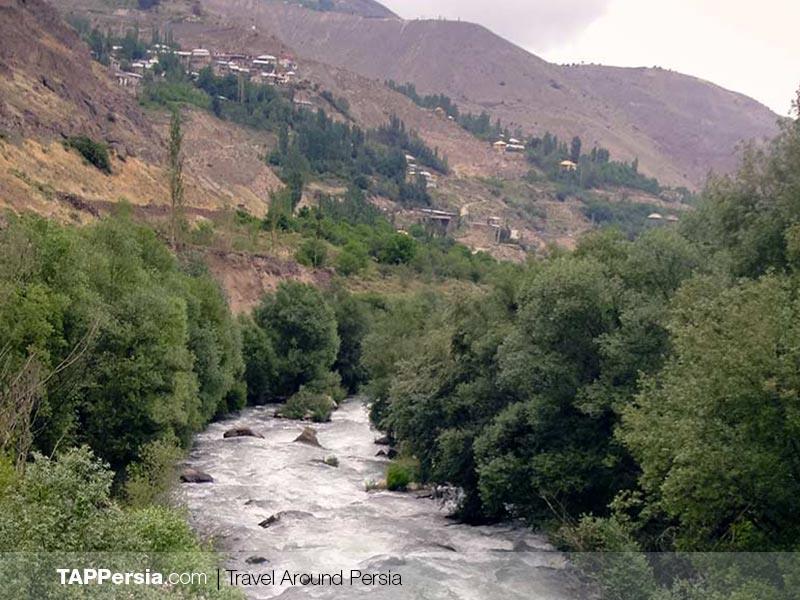 Nima Yooshij House, A Qajar Memorial
It is a house built of brick, clay, and wood. As I mentioned, the house was built in the Qajar period under the command of Nazem Al-Ayale. The architecture style, of course, is also for the period. It seems that the house itself is scented poetry, isn't it?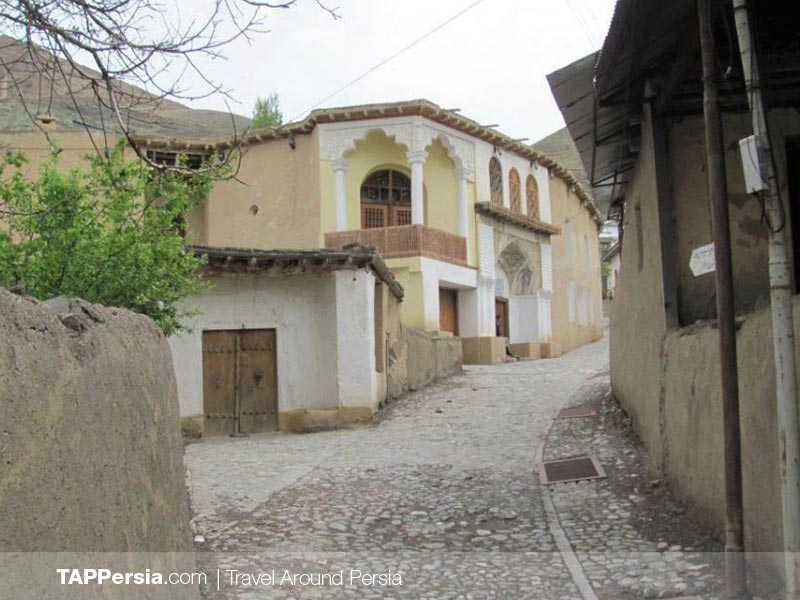 There are three doors to enter, a big yard, and a lot of rooms designed around the yard. Today, it is a museum of poetry. In the middle of the yard, you will notice three tombs; they are the tombs of Nima Yooshij, his sister (Behjat), and Cyrus Tahbaz. 
In the rooms, you will enjoy watching his works and written scripts. There is an enchanting painting of the Qazvin Minaret which Nima himself signed; there are also some photos of Nima and poems which are composed for Mazandaran and Yush. I can also refer to his personal items such as glasses, pens, clothes, shoes, and lights.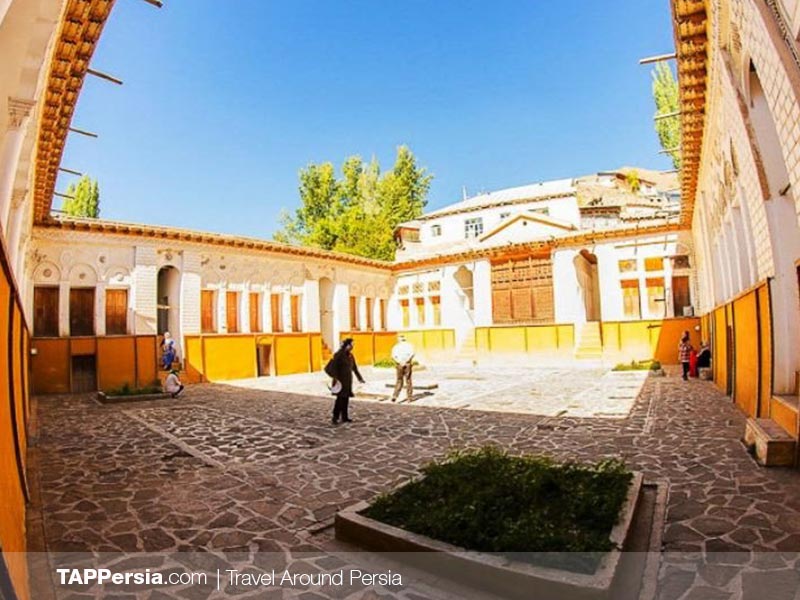 Nima Yooshij Poetry
Nima is a literary figure who made a revolution in Persian literature. He named his style of composing She're Now – it literary means "new poetry" – or She're Nimaiy. However, we can say that it is the Persian equivalent of "blank verse" in English – with some differences of course, so we use the term new poetry in order to indicate the point that there are some differences (some may prefer to use the term "free verse poetry" as well.
In fact, Nima Yooshij was not the first poet who composed his poetry in a new style. Before Nima, some other poets like Abolqasem Lahouti, Taqi Raf'ati, and … differentiated their works from the old style that was followed in Iran. Nevertheless, Nima is a remarkable figure because he could meticulously mess up the old styles in an effort that took about 38 years. Indeed, he is the turning point in Persian literature.
What Critics Say about Nima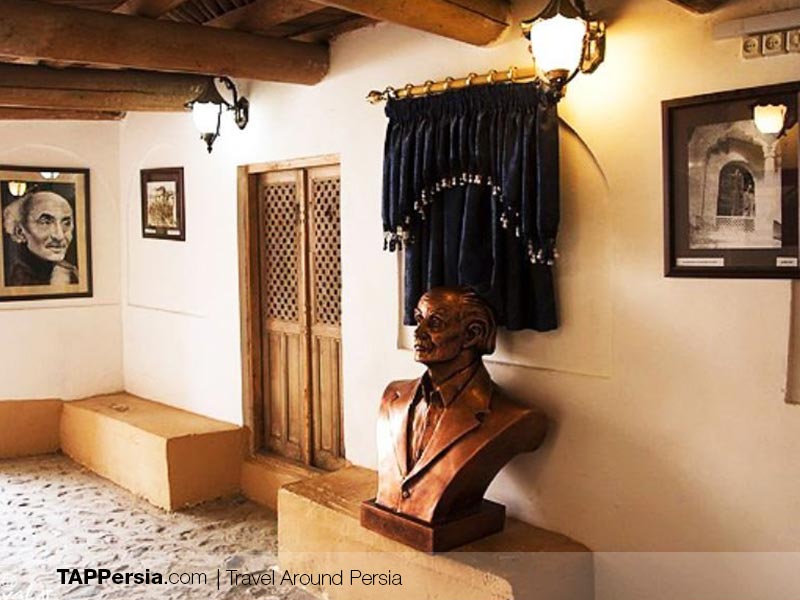 Seyyed Akbar Mir-Jaafari, poet and lyric-composer, thinks that the most significant impact of Nima Yooshij is on the content of poetry; he says: "New poetry showed different new ways to contemporary poets. In fact, a large number of atmospheres and themes, which were not used at all, entered the Persian literature after Nima. I should say that Nima's view influenced the entire poetry flow. Now, every element in the poet surrounding can beome part of the poetry. The difference between Nima and his ancestors is in their attitude toward the existence."
On the other hand, according to Dr. Roger Lescot, Nima is a familiar figure among European and especially French-speaking world. In addition to the translations of his works by Iranian translators, a lot of Iran-experts also translated his poetry into French.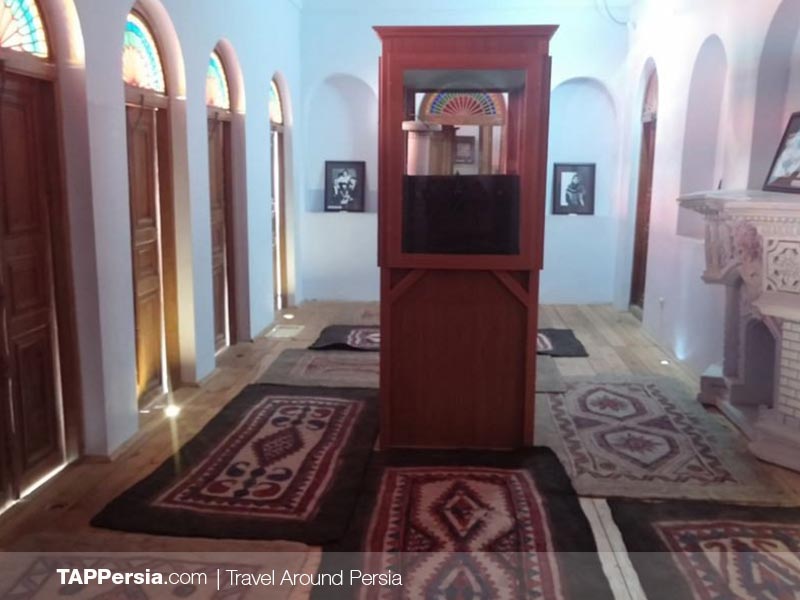 Some thinkers such as Hassan Honarmani, Roger Lescot, Michalsky, and A. Bausani, who worked on comparative literature, believed that "Nima Yooshij knew French, that's why we can observe French poetry, and also European poetry, influence on him." They think that the poems of a number of poets such as Verlaine and Rimbaud were effective in the formation of She're Nimaiy.
Dr. Roger Lescot, the famous translator of The Blind Owl (a book by Sadegh Hedayat), also translated The Nima's Myth. He probe into the life and works of the poet in the introduction of the book and praised it. Dr. Roger was the professor of Iranology in the Eastern Live Languages who taught Kurdish language there.
I think you would like to read one of Nima Yooshij's poems; here you are:
Snow
Yellow hasn't become red for no reason
the red hasn't cast its color
upon the wall for no reason.

Morning has come from that side of the Azakoo Mountains but
Vazna Mountain is not clear.
The power of the dimly-lit snow works all its chaos
on every window-pane it settles.

Vazna is not clear
from this, I have a heavy heart;
the guest-killing guesthouse's day is dark
every soul jumbled together aimlessly:
some sleepy people
some uncouth people
some simple people.
Nima Youshij Biography
He was born in a village named Yush in 1276 AH; his father was Ebrahim Khan A'zam Al-Saltane, a farmer. Therefore, he learned horse-riding, shooting, and the other techniques of rural life during his childhood. The clergyman of the village taught him reading and writing, but Nima did not like him for he was not a friendly man.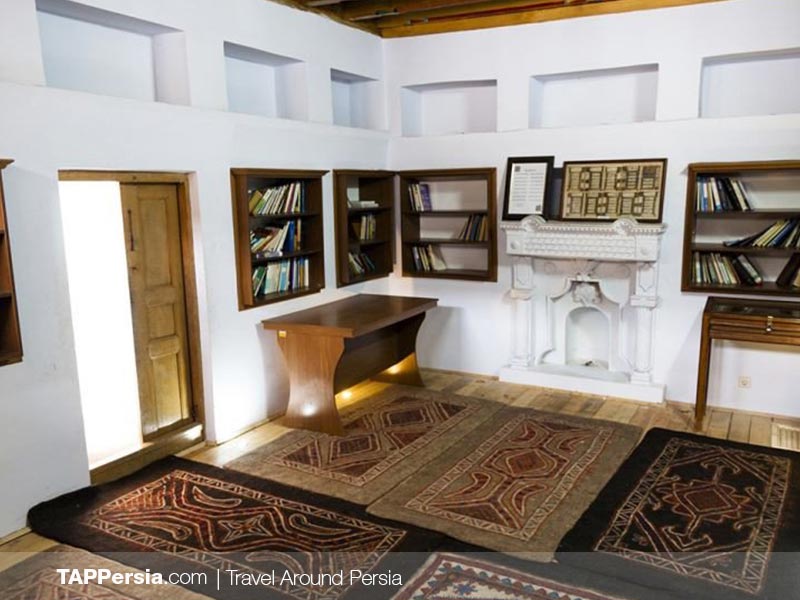 Nima Yooshij's family moved to Tehran when he was only 11. So, he first could enjoy studying in Hayate Javid School and then he registered in a catholic school named St. Louis. There, he became a pupil of a polite teacher, Nezam-e Vafa who was a poet himself.
He was 22 when he was employed by the Department of Finance, but after a while he quit. In 23, Nima composed his first poem called "The Pale Tale," but it was not successful as he himself said.
It was in 1300 that he chose the name Nima and only a year later he composed the collection of Myths. When the collection was published, some of the poets such as Malek Al-Sho'araye Bahar and Mehdi Hamidi objected it strongly. 
After some years, Nima Yooshij became a member of the editorial board of "Music magazine." There, he became a colleague of well-known figures such as Sadegh Hedayat, Ziya' Hashtroudi, and 'Abdol Hosein Noushin. Then, he published two poems called "Qoqnoos" and "Gherab" as well as a long article under the title of "Emotions' Value in Artists Life."
He married 'Aliye Jahangiri in 1305, the fruit of the marriage was a son named Shragim who is living in America now.
Nima Yooshij Political Attitudes 
The Jungle Movement, Mashroute Revolution, and the establishment of The Red Republican of Gilan emerged when Nima Yooshij was just a young man. Indeed, he was a leftwing poet and cooperated with Communist Party Journals. Nima even decided to join Mirza Kouchak Khan-e Jangali and sacrifice his life, a decision that was not successful.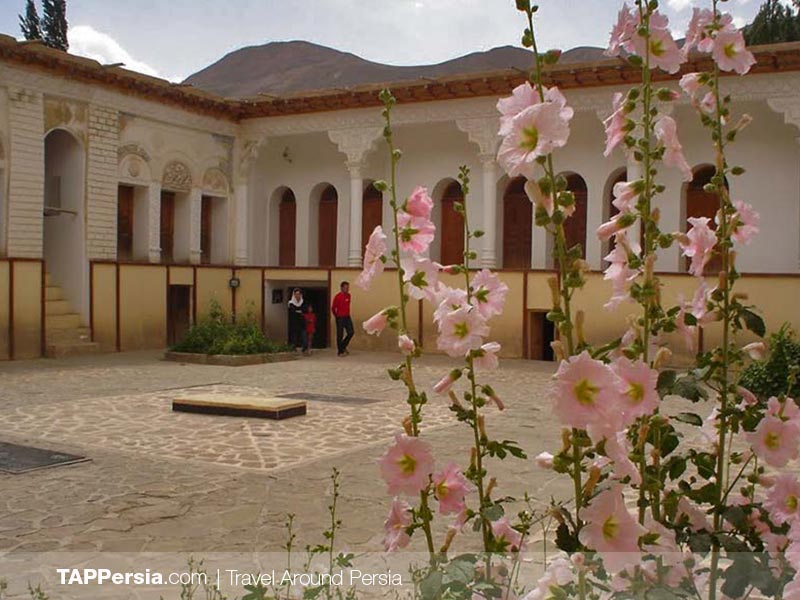 The Poet Death
Nima Yooshij was suffering from pneumonia for several years; that's why he traveled to Tehran in order to get treatment, but it was not successful. He eventually died in 1338 AH and was buried in Tehran; however, his tomb was transferred to his house in Yoosh in 1372.
---
Recommended Tours