You can't keep scrolling news and searching for Iran travel Safety and security or Iran travel advice without coming across something about Iran and all of its drama with the US, and there is no wonder the truth about Iran travel security has been manipulated for years.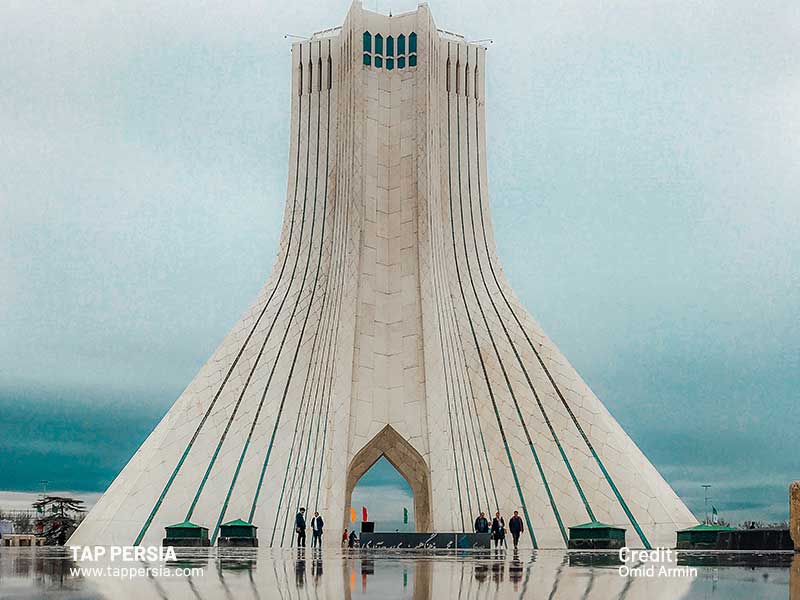 Although there exist economic and political issues like the problems exist in lots of middle eastern countries but if you get in touch with just one of the myriads of travelers who visited Iran, you'll understand they always looking for a chance to get on a flight and live that experience again. Considering the state of the Iranian economy, the country is doing everything it can to reassure travelers about their upcoming travel plans.
Understandably, travelers are concerned about their safety and are asking whether they should still travel to Iran. but the truth is travelers' expectations about Iran fade away as they enter the country.
According to the 2022Travel Risk Map, launched by global risk experts International SOS in collaboration with Control Risks, Iran is listed in the Medium Risk category, the same as popular destinations such as Turkey, Saudi Arabia & even some of Egypt.
It is worth mentioning that Iran has been on the list of "Low Risk" countries in 2019.
According to their website, this report uses several factors like political violence (including terrorism, insurgency, politically motivated unrest, and war), social unrest (including sectarian, communal, and ethnic violence) as well as a violent and petty crime to determine the risk of traveling to every country in the world.
If you decided to travel to Iran, there are a few things that you have to keep in mind:
Iran travel advisory:
Can I trust locals:
Besides the picture that Media shows about Iran, Iranians never let terrible noises and events affect their daily lives. Thankfully, Iran's local charms and cultural heritage have attracted millions from the world to visit end enjoy the best form of unique and intimate friendship.
Moreover, regarding Iran travel safety,  Iranians always have been known for their hospitably and the way they treat foreigners.
When you enter the country the first thing that stands out is the tendency of locals to try to communicate with you and help you in some way.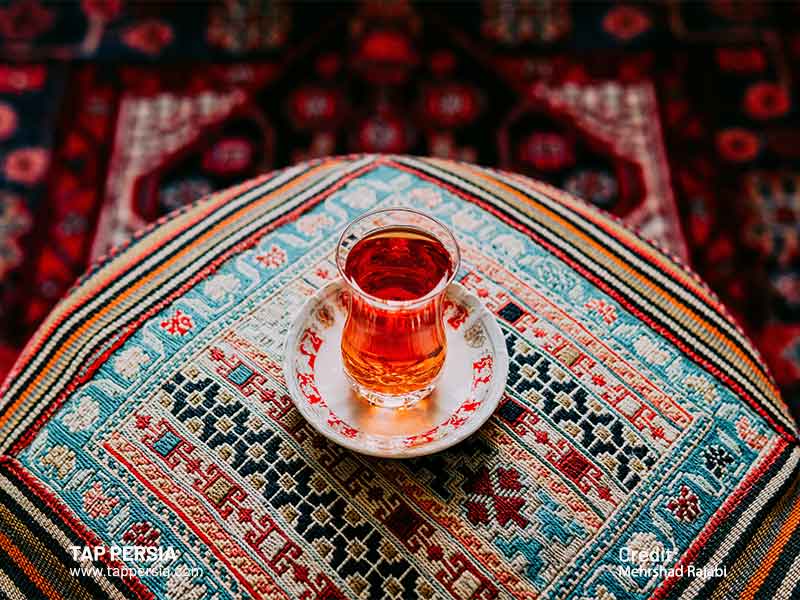 Surprisingly, you should be ready to take off your shoes and sit down for a picnic in the park or have tea with a local in their home. Iranians are genuinely warm and there is high possibility that they will insist on your joining them for the night.
While the vast majority of cases are harmless locals trying to connect, not just in case of Iran travel safety but anywhere else; use your best judgment when accepting offers from strangers.
Is Iran safe to fly in?
At first, Here is the best indicator of whether you should get on a flight: The safety and security of your destination and the airline that you've chosen.
Flying, even to Iran, is still one of the safest transportation options available. The global average of plane crashes is far less than 1 in a million.
And when it comes to Iran travel safety in case of travel with airplanes, it is worth mentioning, most of the well-known and credible airlines for instance Turkish Airlines is operating daily routes to Tehran. Qatar Airways, Emirates & Pegasus Airlines, have several flights a week. Other Operators such as China Southern also have several flights to Iran.
Traveling as a solo female in Iran
As you may have heard, Iranians are known for their unlimited amiability. Everyone them  wants to make sure that you are happy and safe. So, traveling as a solo female in Iran is not just worrisome but exciting.
While it is true that the Middle East is known for being a man-dominated region, in Iran, things are a bit different. Women's presence in society, especially in bigger cities, is much more noticeable compared to the other middle eastern countries. We have a comprehensive article regarding the safety of Iran for solo female travelers. Iranian police are also quick to handle any harassment issues.
You are going to be amazed by the way Iranians respect women and you will see many people during the day who are keen to help you out with different things.
However, you shouldn't trust any kind person not In Iran or anywhere else.
Iran nightlife safety?
While Iran may not have bars or clubs, Iranians in bigger cities do enjoy hanging out in public or private until well past midnight. If you are looking for a place to hang out, you can easily find activity in parks, city centers, and major attractions.
Be ready to take off your shoes and sit down for a picnic in the park or have tea with a local in their home. Iranians are genuinely warm and will insist on your joining them for the night.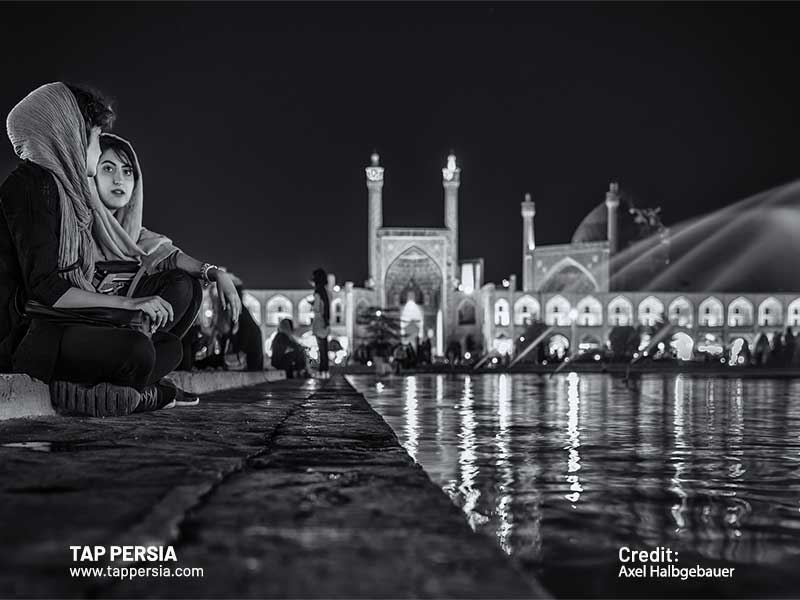 While as much as it sounds fun and adventurous but you should always watch out.
Emergency numbers you should know
Here are some emergency phone numbers you should save on your phone while traveling throughout Iran
Local Police: 110
Emergency Hospital Services: 115
Fire and Rescue Team: 125
Iranian Red Crescent Society: 112 (Especially used for hikers and trekkers)
Do you need a tour guide to be safe in Iran?
Iran travel advise on visiting Iran on your own
It is completely secure to visit Iran on your own,  you can find English signs and people who are very warm and helpful.  However, when an experienced tour guide accompanies you, this experience  won't be forgotten.
Not only you form a genuine human connection, but you also get to experience each location like a true, everyday local.
Furthermore, you make the most of your time based on the defined plan. It is best to check out our       Iran-tours and book one of them right now. So, you can sit back, relax and immerse yourself in a whole new world.
Iran travel warnings
 Actions to avoid
You may wonder as a traveler what you must have in mind before traveling to Iran in 2022. Apart from a political point of view, some hints should be considered that if you stick to all the mentioned points below, you can be sure that there won't be a problem and you are completely safe.
Using a drone in Iran needs specific permissions (Are drones permitted in Iran?).
Don't take photos of police, military bases, and protests
Have a copy of your documents everywhere you go in case you were asked to present them
Only trust authorities and ask for ID confirmation
Journalists, press photographers, and government/public sector employees need a special         Iran-visa.
Do not bring any alcohol or drugs with you to prevent any problems while traveling to Iran
Parts of Iran you should avoid or travel to with caution
Concerning Iran travel safety, visiting the Western regions like Kurdistan or Sistan-va-Baluchestan region in the East has been always questioned by travelers wanting to visit more non-touristy areas of the country. While some countries ask their passport holders not to travel to parts of these regions, there are still adventurers who choose to explore their beauty. Visiting these areas is an extraordinary experience.
In Western regions, you meet Iranian Lurs ethnic and Kurds who are famous for their hospitality and fascinating culture which for a good reason, they're all proud of it. Many tourists choose to travel to the Western regions like Kurdistan, but if you are concerned about Iran travel advisory in this matter, some sources mention not to travel within the 50 kilometers range of the Iran-Iraq border.
For a long time, Sistan-va-Baluchestan region has not been a popular destination among Iranians and foreigners. Although, this is changing quickly as some cities like Chabahar have attracted many Iranian tourists in recent years. Speaking of Chabahar, this part of the region is generally considered as safe as other parts of the country as the government has been investing in creating a tax-free trade zone.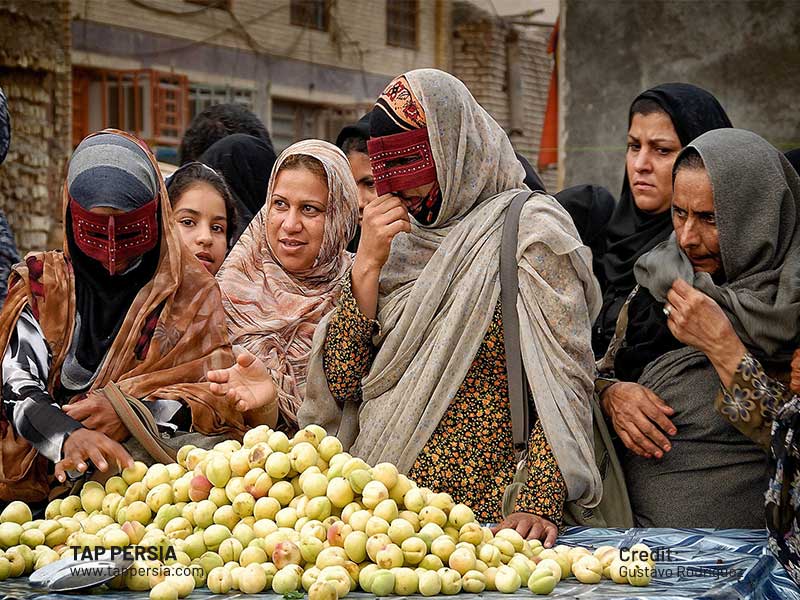 However, if you're planning to travel to the little-known parts of the region, I recommend traveling with a local guide. Being close to Pakistan and Afghanistan borders and the police struggle with smugglers has kept many travelers from visiting the region. As a result, many stunning parts of the region are yet to be discovered.
Iran is all about people, people, people
Iran is one of the most misunderstood countries in the world.
For the same reason, many travelers are surprised to see how the country and its people are completely different from their expectations. Almost every solo female traveler we have talked to has confirmed that they feel more comfortable walking alone at night in the cities of Iran compared to some European countries.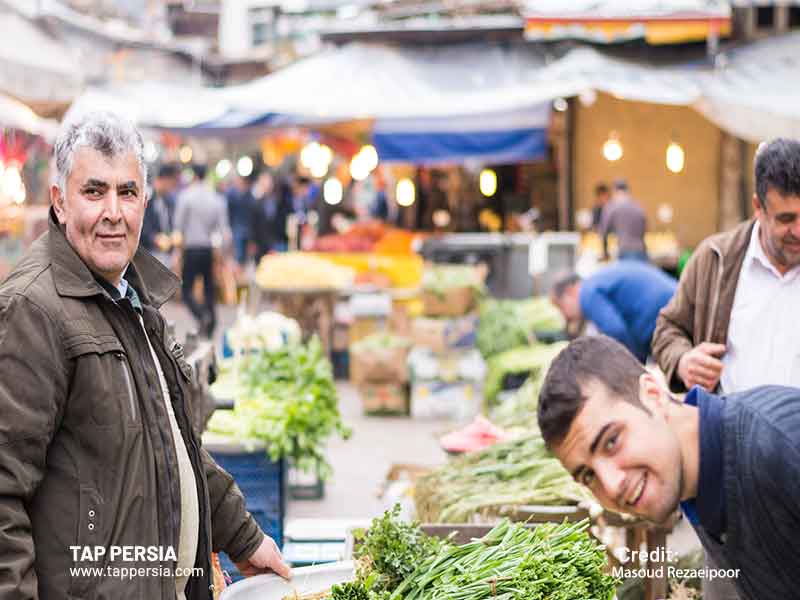 When you first visit Iran, one of the first things you might notice is the number of attention locals give to you as a tourist. Most Iranians tend to show a lot of respect towards foreigners. It is very common to be invited for a cup of tea or even for a dinner at their home. Making friends in Iran is definitely what will make your experience unique and unforgettable.
Are you ready to dive into a memorable journey? If so Iran Travel Guide can help you take the very next step.