Why do you need a travel agency(best Iran tour operators) anyway? You really don't. You can buy your own flights, book your hotel off 3rd party websites, and Google basically everything else when you land. Budgeting 100 USD a day should be more than enough (covers accommodation, transport, food, entrance tickets, shopping).
Taxis and buses are common in urban centers and you can find almost all attractions and how to reach them on Google Maps.
But Iran is a gigantic untapped country with thousands of years of history. It's in the top 20 biggest countries, bigger than Egypt, Turkey, and even Germany. It's got 10 urban areas, 26 UNESCO World Heritage sites, and a million different hidden gems in between.
And you probably only have 7-14 days to see, experience, and sense it all. Which you can't, and really, shouldn't.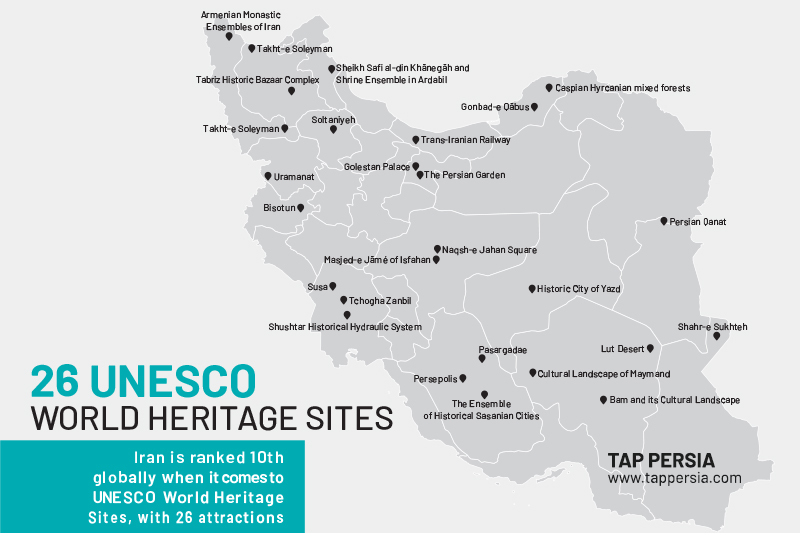 Each traveler has unique interests, and that's exactly where travel agencies shine. Most can help you organize your itinerary with only the things you're passionate about. Agencies help save you valuable time and money by giving you exactly what you came to see. After all, Iran is still a developing destination, which means you will need some assistance to make sure everything goes as planned.
Now, there's a clear distinction between agencies that once used to innovate and agencies that continue to evolve to today's standards. Some focus on building relationships with resellers and international organizations, while others prioritize relationships with individual travelers.
We put together a complete list to guide you as you pick the travel partner you chose to help plan your trip to Iran.
Here are the top 30 Iranian tour operators you can consider for future travels: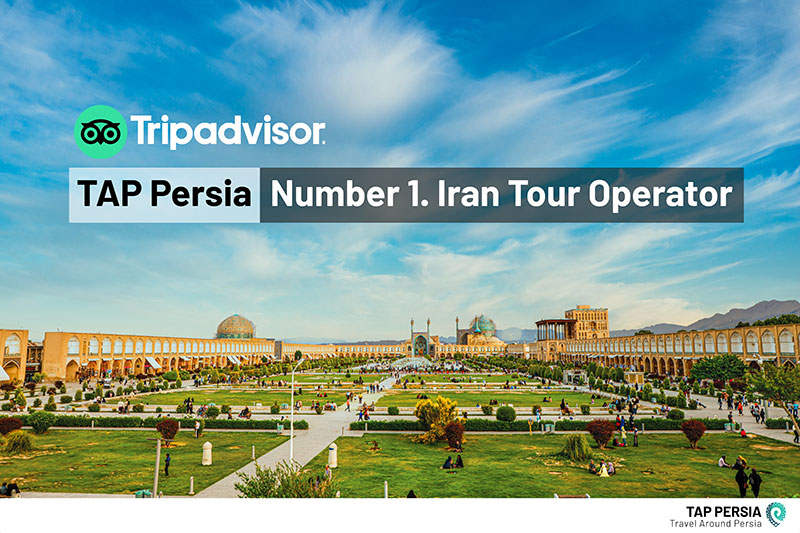 Based out of Isfahan, TAP specializes in private tours with local guides across the country. TAP's English-native specialists are the backbone of their award-winning support team, priding themselves on reliability and super-quick response times.
Built for travel in today's content-rich & web-savvy world, they have over 200K followers across all channels (Facebook, Instagram, Youtube, Pinterest). Since its launch in 2017, TAP has grown to become the number one Iran tour operator on Trip Advisor, with over 800 reviews.
They recruit passionate guides, drivers, and hosts to create enriching experiences and partner with unique boutique hotels that feature ancient charm and dedicated management.
With the help of locals, TAP created unique experiences (homestays, Persian dinners, nomadic migrations, sand dune camel rides) and offers classes in Persian culture (Farsi food, calligraphy, carpet).
They also specialize in VIP guests, hosting ambassadors & diplomats from Austria, Brazil, Bulgaria, Denmark, Finland, Germany, Mexico, New Zealand, Pakistan, Philippines, Qatar, Turkey, the UK, the UN, & more. TAP focuses exclusively on incoming travelers, giving them the advantage of being laser-focused on Iran and its deep heritage.
Friendly Iran (FI)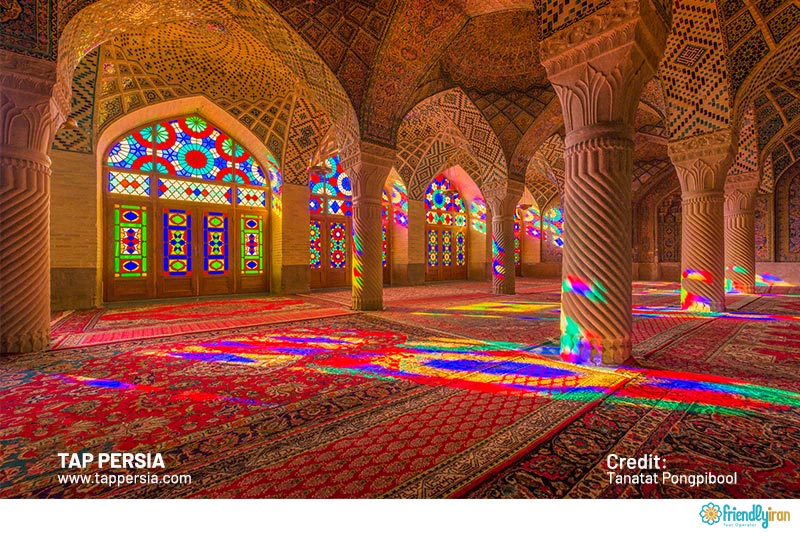 Based in Shiraz, they like to organize their tours "as a friend would". With over 20 years of experience, FI focuses on establishing relationships with agencies and organizations to reach a global audience. They offer package tours consisting of large groups, a VIP bus for all transportation, and a dedicated leader that will guide travelers throughout their journey.
Aside from acting as the operating arm for global resellers for incoming travelers, they also cater to domestic and outbound markets, offering travel to destinations such as China, Thailand, Malaysia, & Indonesia in the Far East and Switzerland, Spain, France & Italy in Europe.
Founded by a descendant of ancient nomadic tribes in 2017, INT specializes in nomadic excursions that follow nomadic families as they traverse thousand-year-old paths across the rugged peaks of the Zagros Mountains. To help keep this living piece of history alive, they partner with authentic nomads and focus on small-group and private tours, a few times a year.
INT also renovated a historic building in the heart of Tehran's historic district to serve as a coworking space, culture center, and a market offering nomadic produce such as tapestries, dairy, and produce. They focus exclusively on incoming travelers from around the world.
Adventure Iran (AI)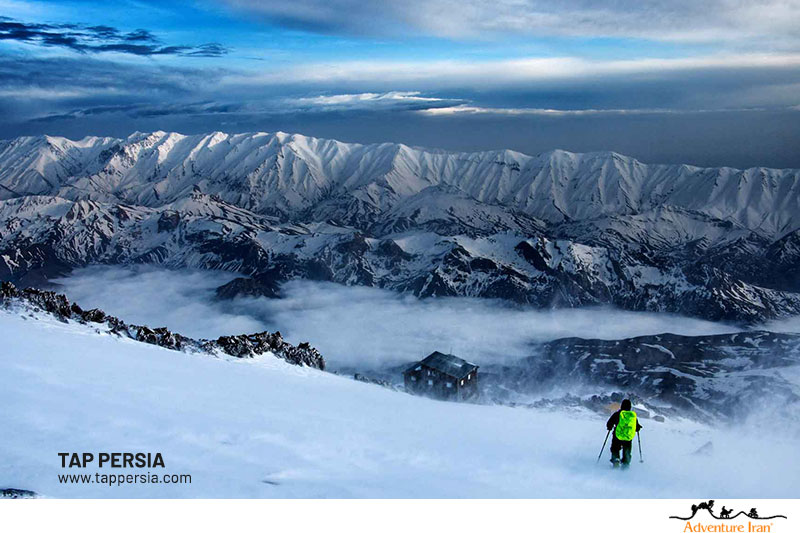 AI is an adventure travel company specializing in active tours and special-interest journeys. Founded in 2006, they work with global operators and resellers as a destination management company, handling reservations and ground operations. AI also hosts small group tours across the country for interests such as trekking, cycling, skiing, climbing & more.
They are one of the first agencies to join the ATTA, the largest global network of adventure travel leaders, with another 30,000 members. Since 2017, they have hosted the annual Ultra Trail Marathon race in Lar National Park near Mt. Damavand, the highest volcano in Asia.
Aria Med Tours (AMT)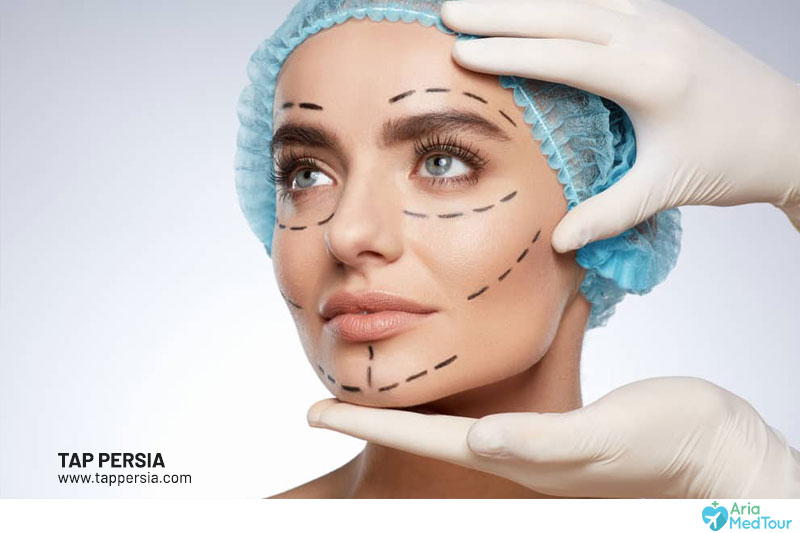 One of the country's first medical tourism operators, AMT focuses exclusively on travelers looking for affordable cosmetic and medical treatments. They hold dual licenses from the Ministry of Health and Medical Education as well as the Ministry of Cultural Heritage, Tourism & Handicraft.
They have partnerships with doctors, surgeons, specialists, clinics, and hospitals throughout the country. AMT offers all-inclusive packages for rhinoplasty, weight loss, dental, hair transplant, eye care, ENT, Cardiology, Cancer treatment, and more. They have global offices in London, Ontario, and Baku and domestic offices in Tehran and Mashhad.
Med Iran Co. (MIC)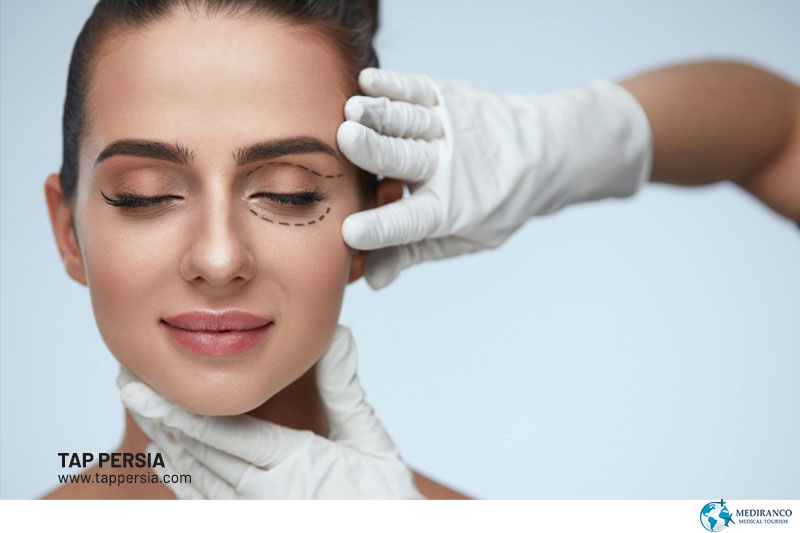 An international tourism and medical services company established in 2017, MIC was started by a team of physicians who wished to help patients discover healthcare alternatives. They offer treatment options and package tours in the form of all-inclusive planned trips.
Following their online diagnostics, you will be linked with one of their partner medical and accommodation providers. MIC offers cosmetic procedures for the eye, teeth, hair, face, and body as well as intensive surgeries such as hip and knee replacements.
Surf Iran (SI)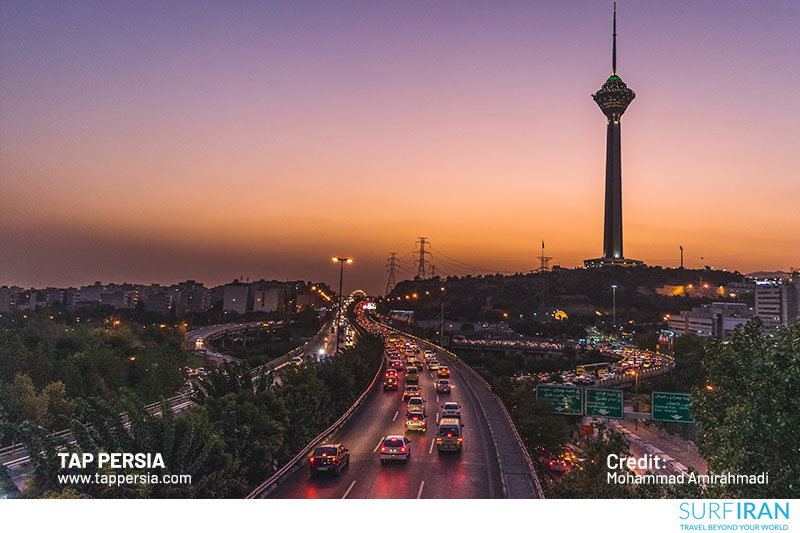 Based in Tehran, SI offers a range of package trips along with custom-made private excursions. They specialize in classic routes across the country with large groups.
They partner with archaeologists, mountaineers, conservationists, photographers, and more to bring travelers deeper into their destinations. They work exclusively with incoming travelers, offering their services in both English and French.
Up Persia (UP)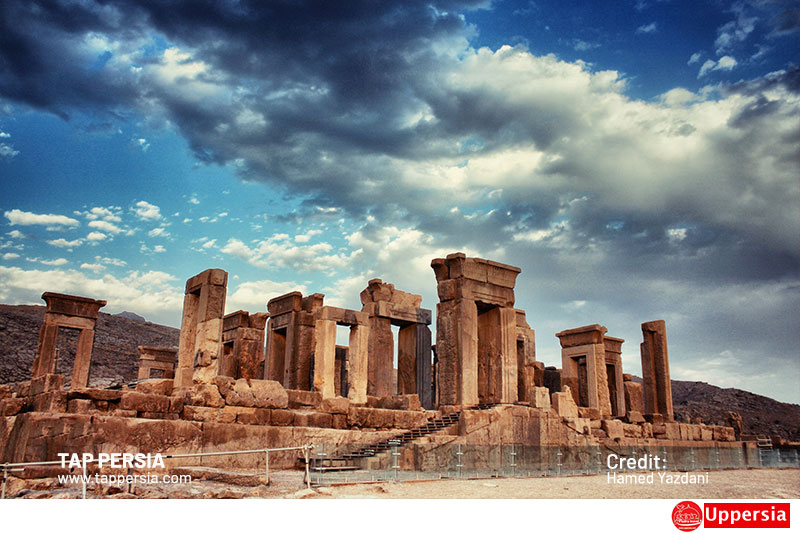 Founded in 1998, UP has invested heavily in destination promotions and tourism infrastructure. They also own and operate multiple accommodations including boutique hotels & ecolodges.
They offer scheduled, package, and small-group tours focusing on native interactions and authentic experiences, such as traveling with nomads, homestays with locals, and Persian cooking classes. UP offers its services in English, Spanish, French, Chinese & Farsi, catering to incoming as well as domestic travelers.
Let's Go Iran (LGI)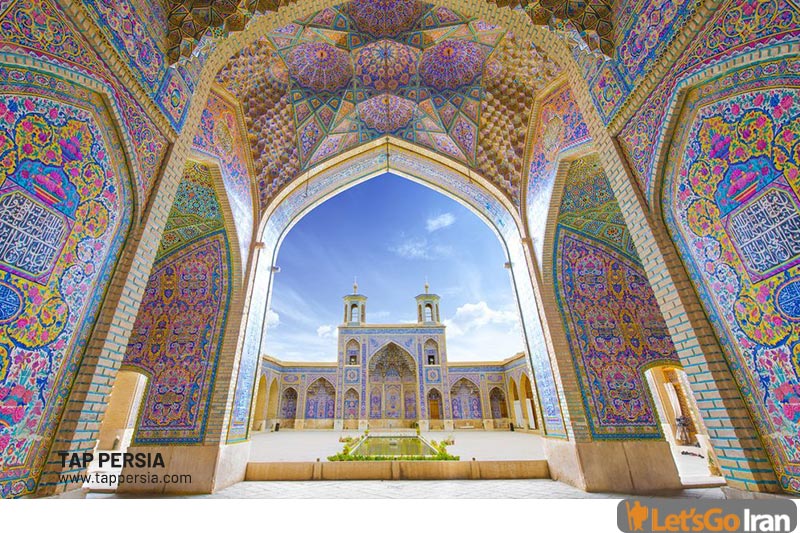 With 20+ years of experience, LGI is a complete destination management company with holdings in a variety of travel sectors. They specialize in incoming markets, outgoing markets, education, and ticketing. They are also a major supplier of discounted domestic airfares.
LGI offers leisure, business, educational, & corporate travel packages for a variety of group sizes. They also offer training in guide training, business management, and hospitality management.
Iran Safar Tours (IST)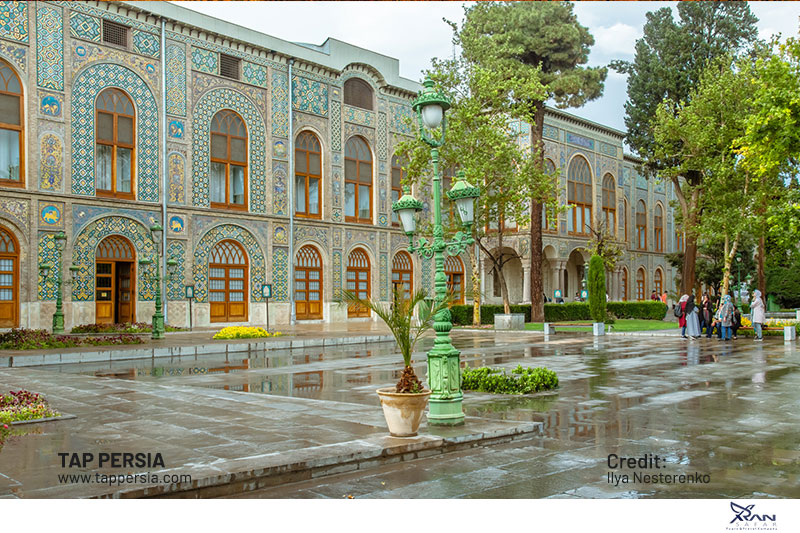 Since 1994, IST has been focused on tailor-made inbound tours that offer travelers off-the-beaten-path destinations, unique national phenomena, and much more.
They also offer package tours concentrating on culture, archaeology, architecture, and nature. IST experiences feature less-visited routes, historic boutique hotels, and privately guided excursions led by local experts(Iran tour).
Iran Gasht Tour (IGT)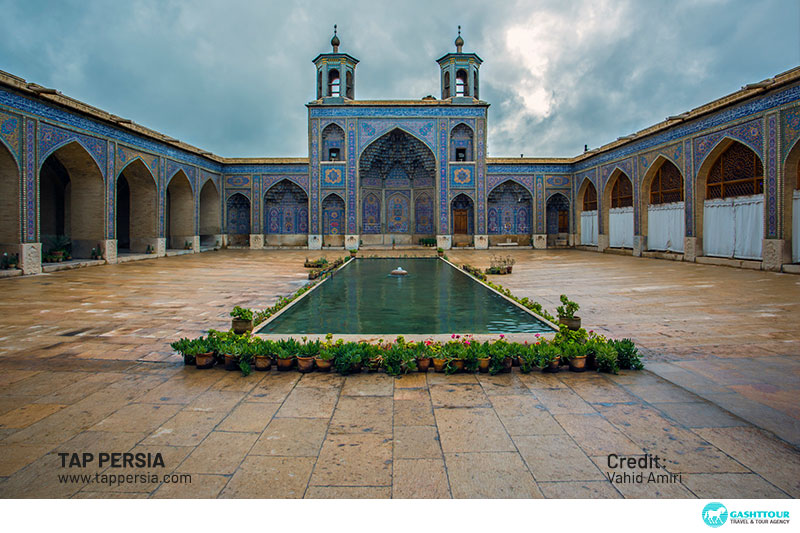 One of the country's most diverse agencies, Established in 1989, IGT organizes a wide variety of tours for individuals and groups. They hire licensed guides that offer their services in English, French, Spanish, German, Italian, Russian, Arabic, Japanese, Chinese & Hindi. IGT also makes arrangements for travelers arriving for seminars, international exhibitions, sporting events, and conferences.
Their clientele includes British Petroleum (UK), the Shell Company (Netherlands), and Zagros Ltd (New Zealand). They have won multiple international and domestic awards and have offices in Shiraz and Nelson, New Zealand.
Gapa Tour (GT)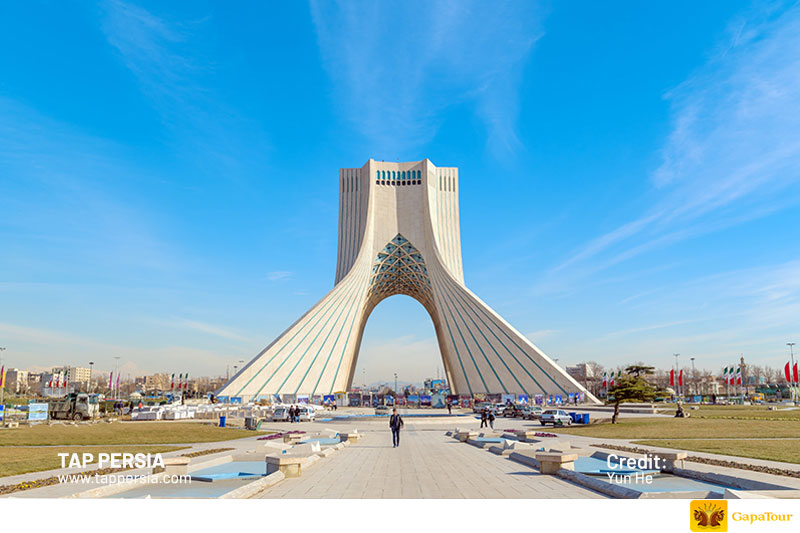 Starting as a family-owned and operated business in 2002, GT offers package tours to resellers worldwide and acts as their domestic operations arm.
They provide historic, cultural, eco, and adventure tours along with other agency services such as ticketing and reservations. They regularly participate in global travel events such as ATM DUBAI, ITB Berlin, ITB Asia Singapore, and Fitur Madrid and are a member of the IATA.
Iranamaze (IA)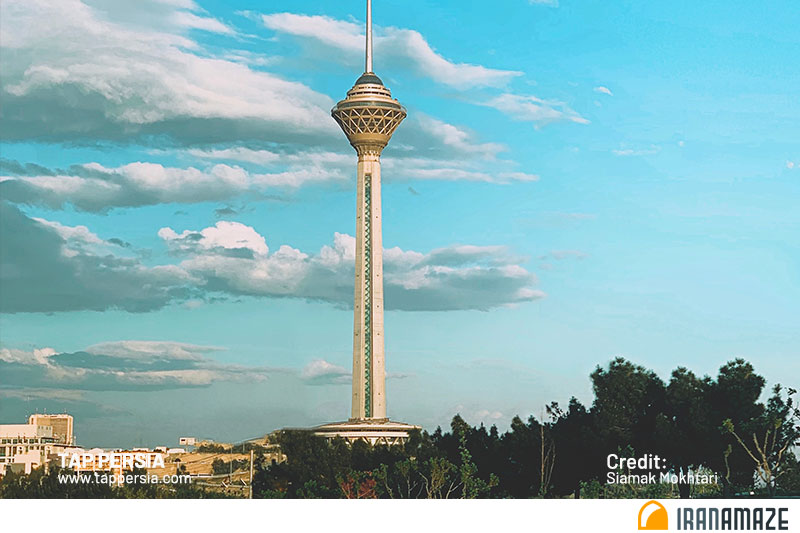 Started by a group of adventure-seekers in 2004, IA set out to create their version of what Iran's tourism should look like. Specializing in incoming travelers from the European market, IA is a collaborative effort between tourism experts in Iran and Austria. With offices in Vienna and Tehran, they are able to provide services with EU standards.
Iran Doostan Tours (IDT)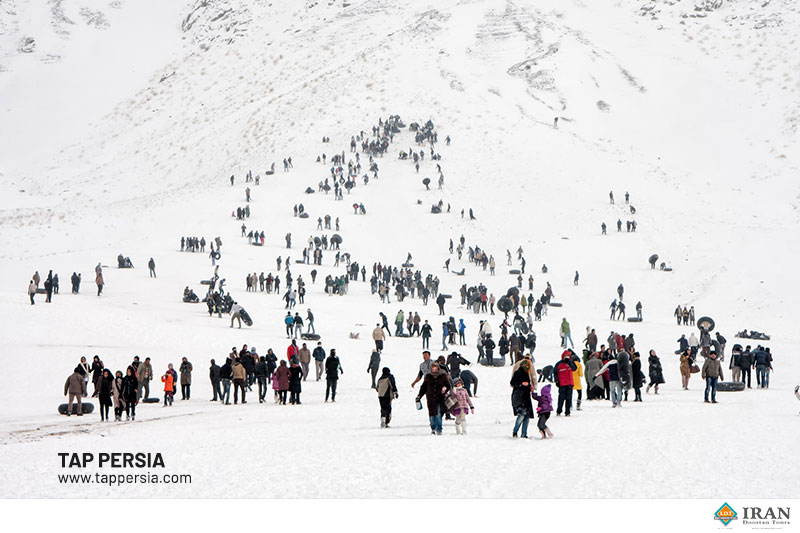 Founded in 1990, IDT is one of the first Iranian tour operators. They offer adventure, sports, MICE, religious, and recently medical packages.
They also regularly participate in global events such as ITB, WTM London and ATM Latin America, FITUR, SITC, MITT, BIT, BTL, COTTM, Top Resa, Dubai ATM, and Adventure Travel Show Washington and LA to present the real beauties of Iran that are ignored by negative western propaganda.
IDT has also won multiple national awards for excellence in operational standards and for exporting Iran's cultural heritage to a global audience.
Pasargad Tours (PT)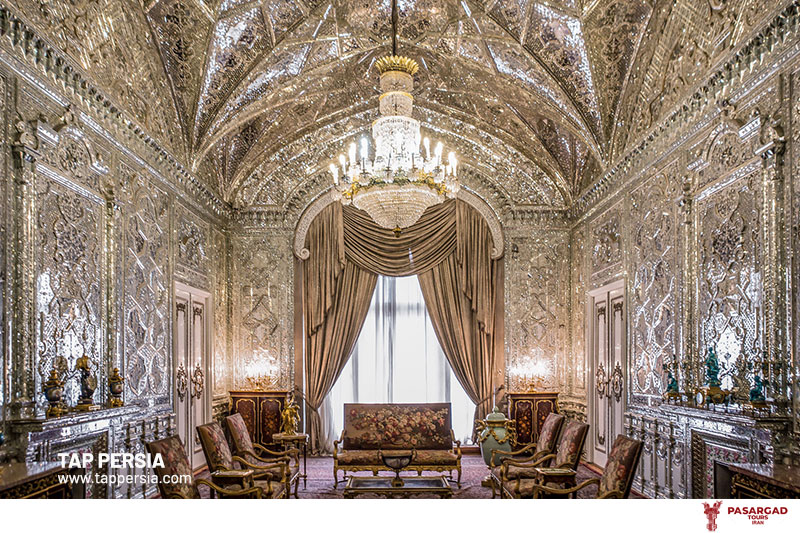 Established in 1987, PT is one of the oldest tourism operators in the country. They are the recipients of multiple national awards. They partner with international agencies and organizations to resell their package tours. PT deploys modern operational practices and meticulous care into each tour.
Along with their far-reaching global network, they partner with a host of scholarly and experienced guides, ranked at the top of their field and the best in the country. They offer their services in English, Italian, German, French, and Chinese.
Hi Persia (HP)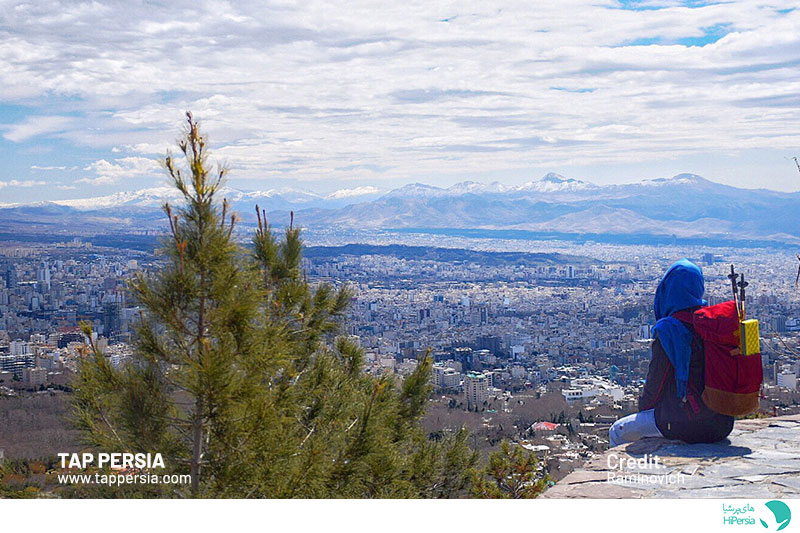 Founded by experienced and professional travelers and guides in 2014, HP focuses on socially-responsible and sustainable adventures. They offer active and classic tours across the country in both English and German. HP deals with inbound and domestic travelers as well catering to the country's growing outbound market.
Rashin Travel (RT)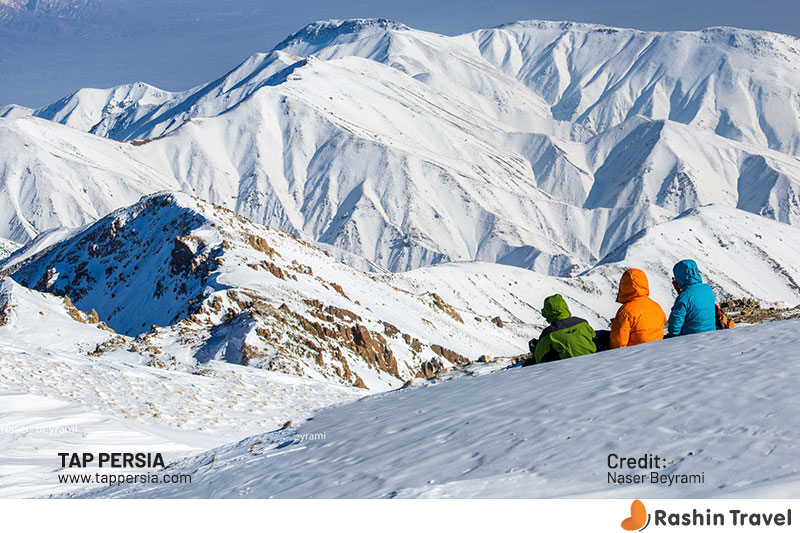 With 10+ years of experience, RT was established by a group of travel lovers and enthusiasts. They feature experiences that go beyond highlights in each destination, focusing on local experiences and helping travelers discover the real Iran.
Based in Tehran, RT hosts one of the country's leading tailor-made holiday planning teams, creating quality itineraries featuring imaginative ideas that unlock the full appeal of the country.
1st Quest (1Q)
1Q is a platform for traveling to lesser-known travel destinations. They started out as an Iranian incoming travel agency in 2017 but have since expanded to become a global travel agency focusing on MENA and Central Asian destinations. 1Q currently offers package tours to Iran and Oman, with Georgia, Armenia, and Azerbaijan in the works.
Their website features their proprietary trip planner, helping travelers customize their travel plans for free. They are headquartered in London with offices in Tehran.
Iran On Tour (IOT)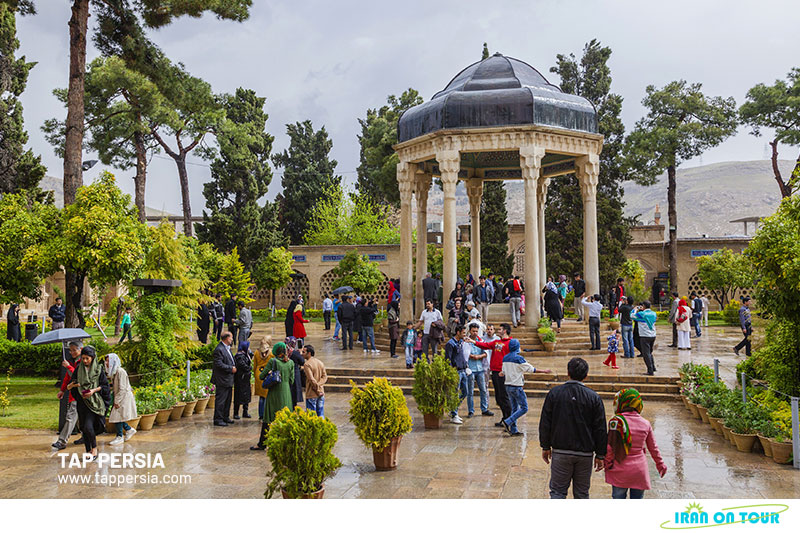 IOT's mission is to create lasting bonds between travelers and Iranians, showcasing the best of the country's historical heritage while keeping in touch with local Iranian people and customs. They offer 3 types of experiences: cultural tours, excursions, and urban adventures.
As part of their efforts to be socially responsible, they also pledge 7% of their profits to help orphans and disadvantaged children. In order to provide the most authentic and sustainable experience, IOT works with native guides, supports local businesses, and aims to establish local partners.
Key 2 Persia (K2P)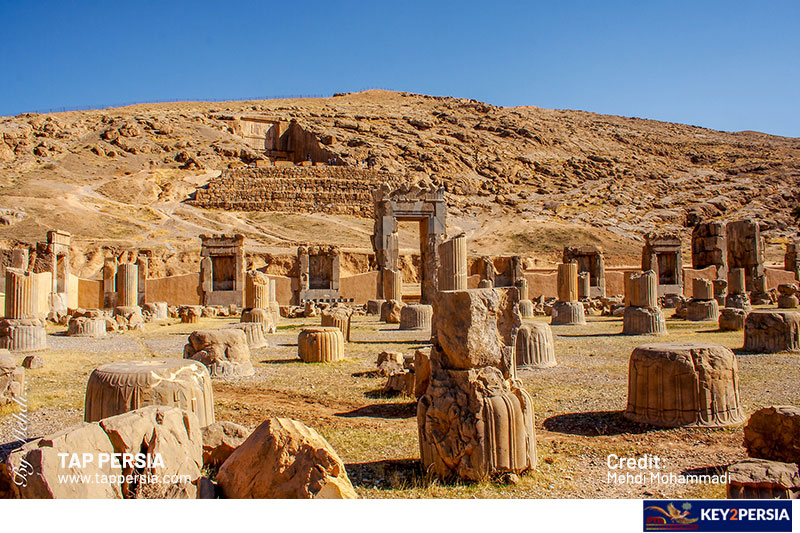 Based in Shiraz, K2P was one of the pioneers of Iranian tourism and remains one of the most active B2B agencies in the country. Founded in 1999, they regularly attend global tourism exhibitions to promote Iran.
They have heavily invested in tourism infrastructure in Iran, establishing hotel chains in multiple cities and modernizing their fleet of VIP buses. K2P trains its guides in-house and offers services in English, Spanish, French, German, Chinese, and Japanese.
They also conduct frequent R&D to develop unknown attractions, modernize iranology practices and improve guide standards.
Iran Traveling Center (ITC)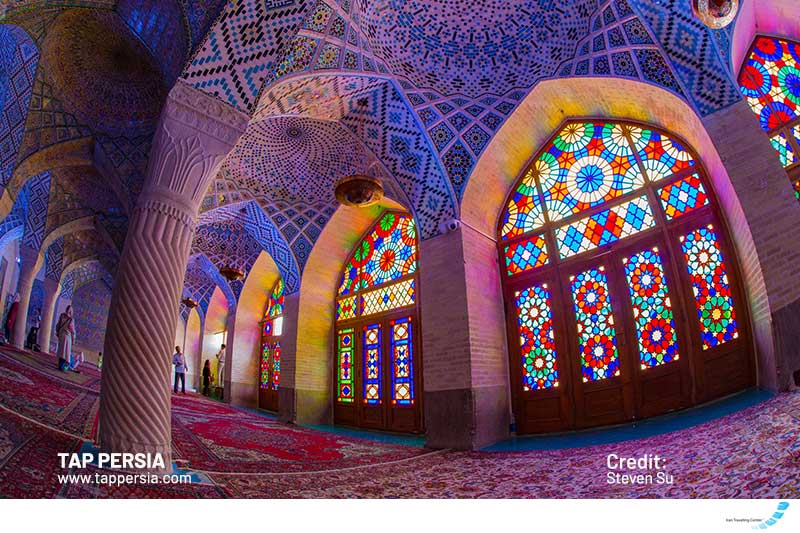 Founded in 2000, ITC is a B2B agency focusing on establishing relationships with 3rd party resellers and global agencies. A member of the Iran-Germany Chamber of Commerce, they operate in domestic, incoming, and outgoing markets.
They have offices in Tbilisi and Tehran. ITC staff is not only proficient in English but also boasts team members from Germany, Spain, and Japan.
Alaedin Travel (AT)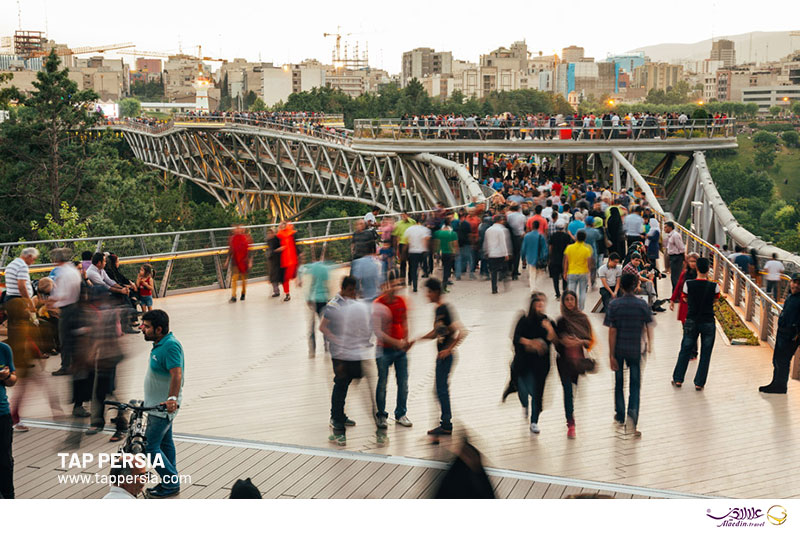 Founded by a leader in Iran's domestic tourism market, AT is one of the biggest agencies in the country. Established in 2016, they cover inbound, outbound, and domestic markets. They also work closely with global organizations to promote their travel packages.
As such they also specialize in MICE tours and events. AT recently added medical tourism to its catalog of services.
Taste Iran (TI)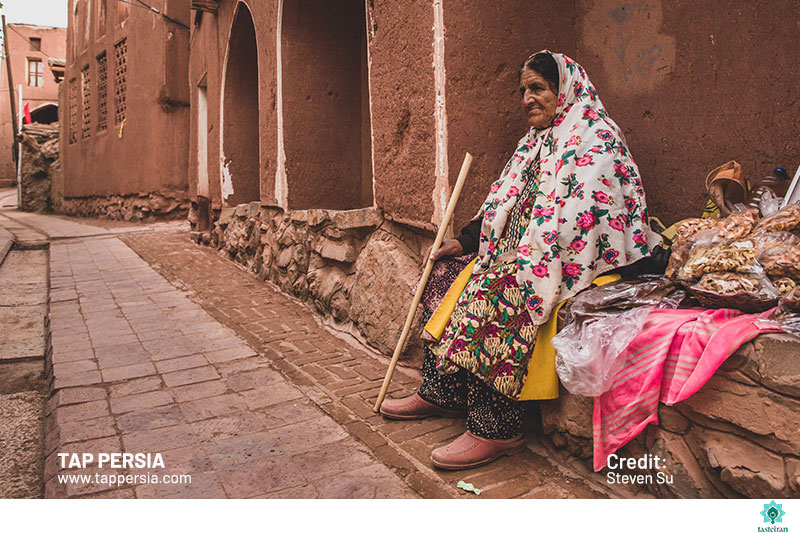 Inspired by their travels abroad, TI was started by an adventuring couple. With a combination of business savvy and marketing charm, their mission is to present the neglected heritage, nature, and culture of Iran. They host locally-led tours that encourage authentic cultural exchange between travelers and natives.
Their team includes eco-tourism enthusiasts, passionate locals, conservation activists, and web developers. TI uses modern technology and intelligent tools to locate and develop neglected sites and attractions to encourage sustainable tourism in rural areas. They have offices in Ontario and Tehran.
Eavar Travel (ET)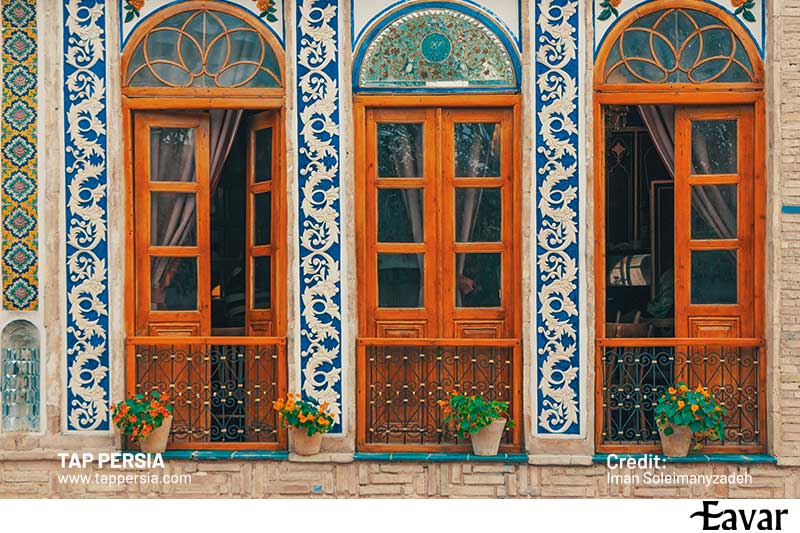 A specialty agency based in Tehran, ET offers economic to luxury travel packages.
They offer Ski, Food, Historical, Eco, Cultural, Adventure, and Nomad packages that encourage local interactions.
Their tours encourage local interactions, allowing you to participate in daily rituals, and helping travelers experience an authentic Iranian lifestyle. ET hosts a multilingual team and offers its services in English, French, Spanish, German, Turkish, and Russian. They specialize in incoming travelers and regularly attend exhibitions such as Mitt Russia, Fitur Spain, Iftm France, and ITB Germany.
Kalout Tour (KT)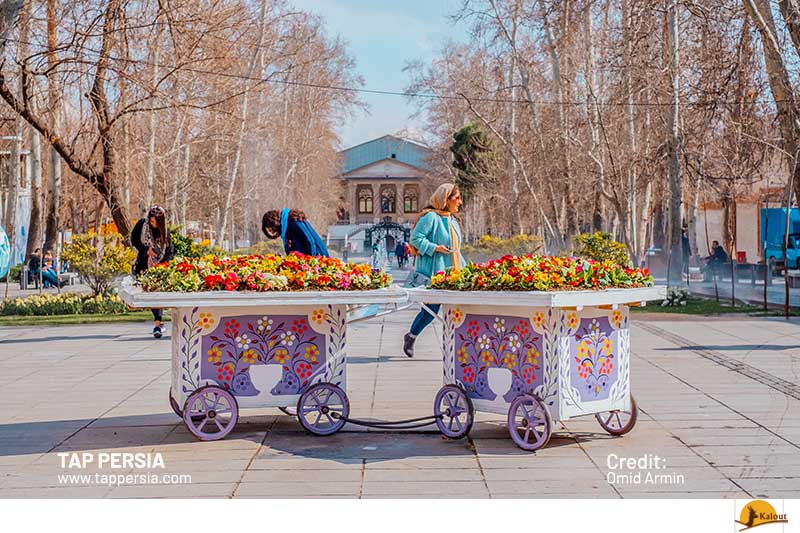 Founded in 1998, KT is named after the towering geological features in the Lut desert, one of the hottest places on Earth. They are among the first eco-tour companies to take travelers to remote natural wonders and hidden historical attractions.
Their team of dedicated enthusiasts regularly identify, assess and explore off-the-grid locations for future tours.
KT trains locals to maintain and promote their tourism potential. They focus on incoming as well as domestic travelers, taking both groups side-by-side through desert towns, mountain villages, archaeological sites, and nomadic tribal paths to foster cross-cultural exchange They regularly attend global exhibitions and have recently started working in the outbound market.
Welcome to Iran (WTI)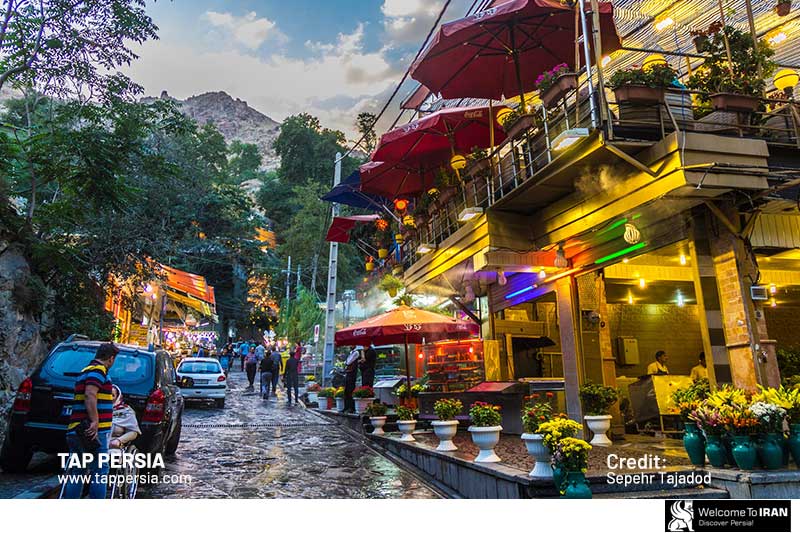 Founded in 1973, 6 years before the Iranian Islamic Revolution, WTI is the first responsible & sustainable tour operator and the largest online travel service provider in Iran. They focus on low-impact, environmentally sensitive operations to maximize traveler understanding, awareness, and respect for wildlife, landscapes, and local communities.
WTI hand-picks their guides for proficiency and expertise in Iranology, offering their services in English, French, Spanish, Italian, Chinese, Russian, Portuguese, and German. They are also the largest supplier of domestic and international flight & train tickets in the country.
Termeh Travel (TT)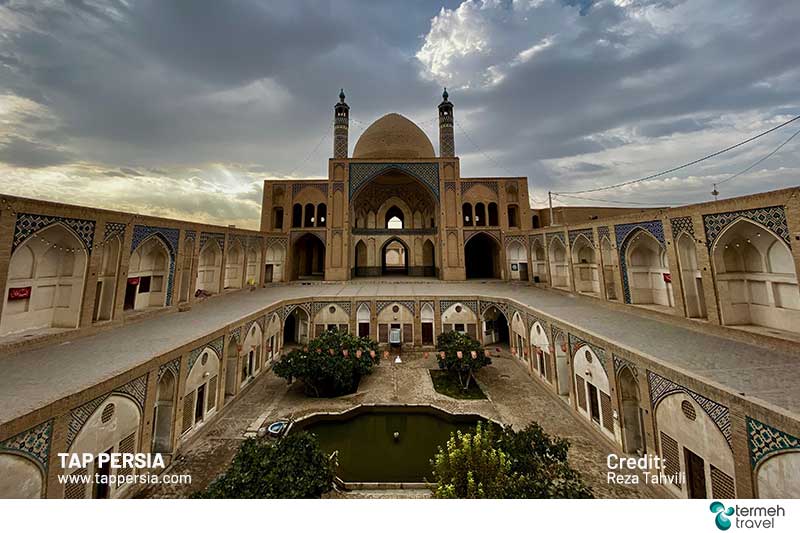 Launched in 2019, TT is an online platform that provides full services for Iran's incoming tourists, focusing on Europe & Southeast Asia.
They offer eco-friendly and sustainable tours with local-led guides and drivers. TT also offers a range of free walking tours that introduce travelers to a destination for the cost of a tip. They offer package tours throughout the country and feature an itinerary builder for quick planning.
Cheetah Adventures (CA)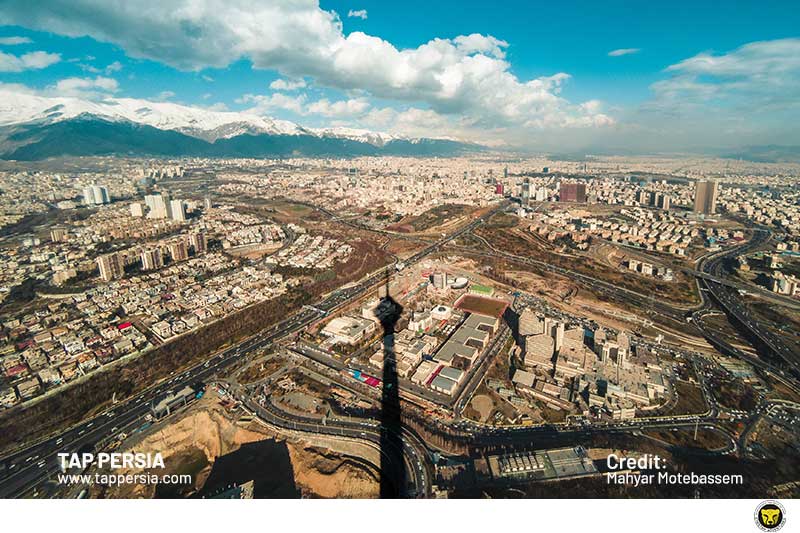 Named after the Iranian Cheetah, a critically endangered subspecies that can only be found in the Iranian plateau. Founded in 2015 by travel enthusiasts and environmental activists, CA focuses on trekking, climbing, and adventure tours across the country that make travelers understand and appreciate Iran's natural habitat.
If you want to know more about Iran's safety, read this article.
How to Choose the Best Iran Travel Agency?
The best travel agency may be chosen in a number of ways:
· Read reviews on reliable websites like Tripadvisor
· Asking tourists about their experience visiting the country
· It will also be dependable for a pleasant visit to Iran if the Iranian travel agency you choose values the environment and the local population.
· Seeking for organizations with respectable licenses. It demonstrates the agency's reliability and adherence to the law.
· A landline and physical address are requirements for every licensed travel agency in Iran. Therefore, it is recommended to be extra cautious if the tourism-related website declines to provide the actual address in the "Contact Us" area.