Mashhad is the second largest and populous city of Iran. It's the capital of the north-eastern province of Khorasan and has more than 2.2 million population. As Imam Reza Shrine is located in this city, many pilgrims and visitors travel there yearly. At times, there may be heavy traffic on the streets, so Mashhad metro has made the trip through the city much easier and faster. Accompany us to know about different routes of Mashhad metro and recreational centers of each station. Feel free to contact us and ask your questions about traveling to Mashhad or other cities of Iran.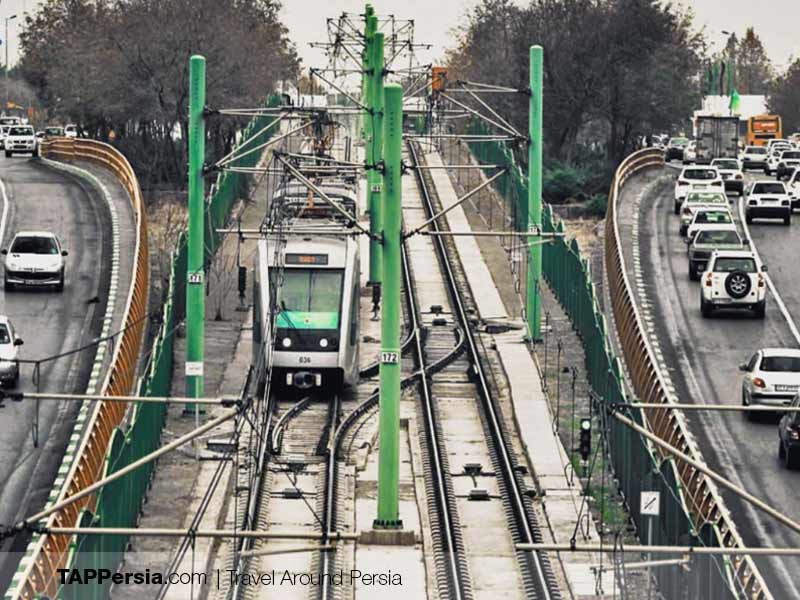 How to get Mashhad Metro Ticket?
You can buy/charge the ticket card via metro counters. There are one-way tickets and ticket cards. Ticket cards are two kinds: Zaer Card and Mancard. With Zaer Card you can also pay for the bus and parking the car. Charging is possible through the TVM devices and the phone application (Mancard/Mashhad Card) too.
Mashhad metro map
By far, two lines are running and they plan to construct two other lines to cover more streets in the city. It'll really help to solve the problem of traffic and passing long distances. Therefore, travelers can efficiently transfer in the city and spend their day away from traffic stress. Here is the Mashhad metro map (only line 1 & 2 are in use at the moment):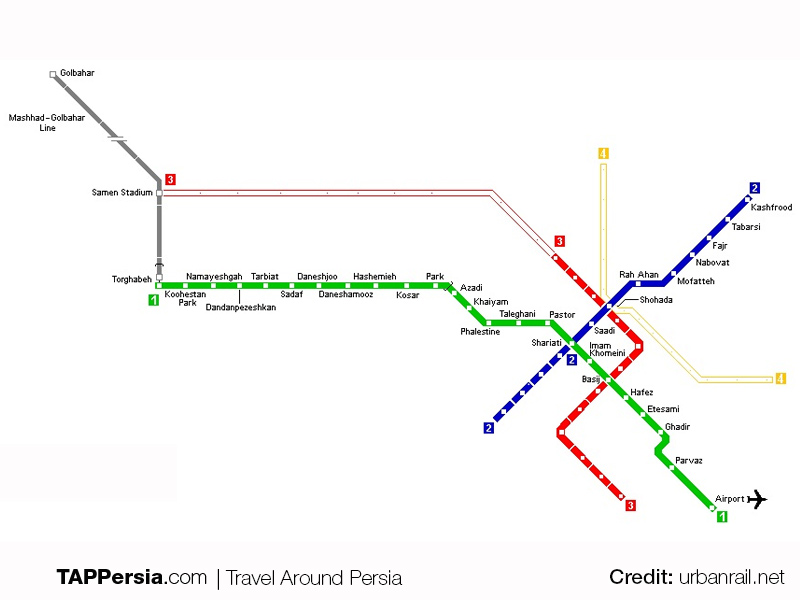 Line 1 of Mashhad Metro
It's the first line opened and relieved travelers from the traffic of Vakil Abad Highway, Bahar Avenue, Lashkar Crossway, and Beyt-ol-Moqaddas Square. The first line starts from Hasheminejad Blvd (Mashhad International Airport Station) and continues to the end of Vakil Abad Highway. Whoever wants to go to a cool area like Torghabeh and Shandiz can go to the last station of the metro and pass the rest way by bus, van, or taxi. 
This line is also suitable for people who want to visit some of Mashhad attractions including Vakil Abad Zoo, Padideh Shandiz Restaurant, Koohestan Park, Mashhad International Exhibition, Mellat Park, Ferdowsi University of Mashhad, Zist Khavar bazaar, Seventeen September Bazaar, bus terminal, and Mashhad airport.
The length of Mashhad metro in the first line is 24 km and more than 10 km is underground. There are 24 stations along this route. The opening hours of this line are from 6:00 to 22:00 on working days, and 7:00 to 22:00 on holidays.
Between the airport station and Azadi St. (before Mellat Park), we enter a tunnel and afterward the route is up the ground. This route has an intersection with the second line of the metro in Taqi Abad Sq. People who want to go to Daneshgah Avenues (Alton Tower and other shopping centers), Kouhsangi Avenue (Koohsangi Park, Zist Khavar, and etc), Hoveyze Cinema Complex or Africa Cinema get off at this station.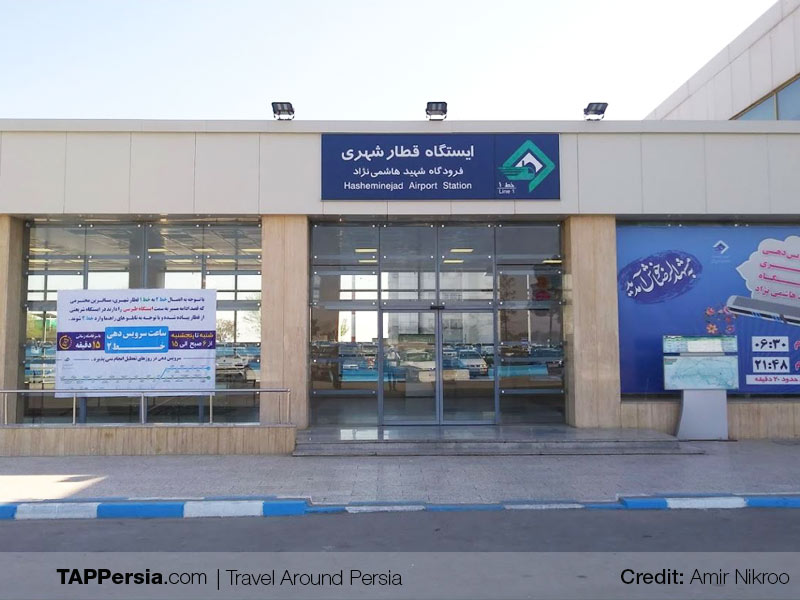 Line 2 of Mashhad Metro
Line 2 is 14.5 km and includes 9 stations. It starts from Tabarsi St. and poor areas of the city and goes to Kouhsangi Avenue. After passing Kashaf Rood Village, the metro has a station near Imam Reza Shrine on Tabarsi St . Then it goes to Rah Ahan Sq and Shohada Sq, the center of Mashhad City.
Metro availability in this crowded area reduces traffic and air pollution. After passing Shohada Sq. the metro goes on Sa'di St. where's the center of electrical equipment including TV, cell phone and etc. Later, it'll enter Daneshgah Avenue. and Taqi Abad Square. At this station, this route becomes the same with the first line and in front of Zist Khavar bazaar at the underground station, the passengers get off.
There's a plan this route goes under the Koohsangi Park. It'll pass Television Sq. and Kaveh Square (at the beginning of Piroozi St.) and goes on to Fakoori Boulevard. In this area, there are many tourist attractions like Kouhsar Sports and Cultural Complex and from there you can have a shortcut free from going in the heavy traffic of Vakil Abad, Pirouzi Boulevard and Reza Shahr. Therefore, it'll have 13 stations in the future.
The opening hours of the second line are from 6:00 to 22:00 on working days, and 7:00 to 22:00 on holidays.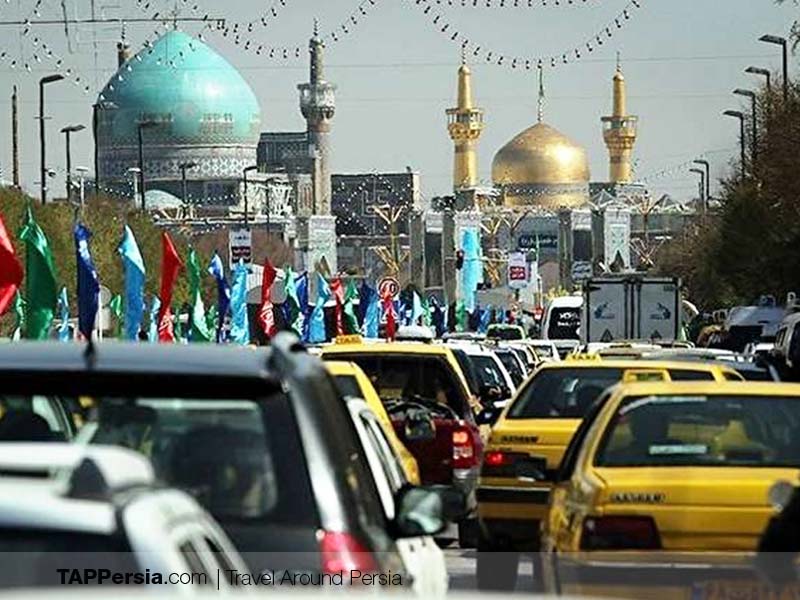 Line 3 of Mashhad Metro
The third line hasn't been opened yet, but it's supposed to start from Shahrake Abuzar to Elahiyeh Boulevard, which means it'll go about 28.5 km from the southeast to the northwest of Mashhad. 24 stations are included on the way. This line passes by the bus terminal and can pick up passengers who enter/exit Mashhad. It also goes to Imam Reza Street and Khosravi Crossway. Khosravi St. is a center for buying furniture, wedding dresses/suits, and other related stuff. 
After passing this Street, the train enters Shohada Crossway. Here, you can find Shirazi Avenue, right in front of the Shirazi gate of Imam Reza Shrine. People who want to see Imam Reza Shrine and Naderi Garden can get the train at this station. Tomb of Nader Shah (Afsharid King), his sculpture and a must-see museum are located in Naderi Garden. There are also some bazaars and shopping malls on this street. Most items being sold have the theme of Imam Reza Shrine and Mashhad tourist attractions. Then the metro will go down to the Lashkar Crossway, the crowded area with heavy traffic.
Metro continues its route to Ferdowsi Boulevard and Janbaz Square and gets close to shopping centers like Proma. It enters Imam Ali Expressway and after passing Emamiyeh Boulevard, the trip ends in Shahrak Gharb. The last station will be opened soon and is supposed to be in the bus terminal on the west side of the city.
The first phase of this line will be available soon. It includes 14 stations from Ferdowsi Sq. to Saba Blvd Crossway.

Line 4 of Mashhad Metro
Line 4 is under construction too. It will be 17 km with 15 stations and starts from Khaje Rabi to Shahrak-e-Shahid Raja. This line connects Hor Blvd. to Khajeh Rabi St. Khajeh Rabi and some martyrs' Tombs are located on the same street in a garden, where people go to do some religious rituals and remember their lost ones. It'll be also an underground shortcut for the traffic jam on Ebadi St.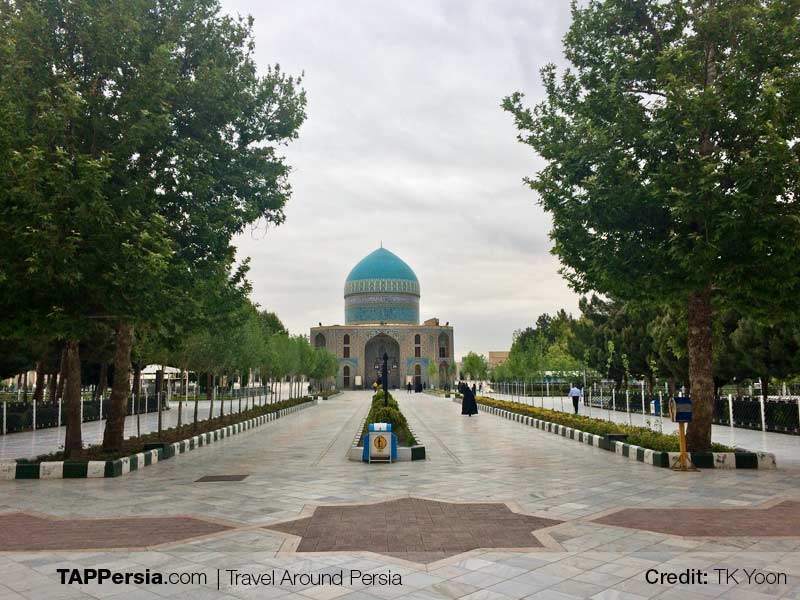 Afterward, the train goes toward Imam Reza Shrine and this is the closest station for people who want to visit or pray there. Then it'll reach Mosala Blvd. Here, you can find many goods and items at reasonable prices in wholesale stores. Then, it continues to Sarakhs Road at the end of Hor Blvd.
---
Recommended Tours