Along Tehran's incredibly vibrant Valiasr Street, you might find yourself face to face with a giant wrought-Iron gate, a remnant of glories gone-by. Stepping through the gate, you are immediately greeted with dancing fountains and lush landscaping. This is, in fact, the entrance to one of Tehran's most notable and popular gardens: Bagh Ferdows. The complex holds an assortment of attractions, from a mansion decorated in classical Persian themes, to a lovely cafe fit for a relaxed afternoon. And of course, there's the largest and oldest collection of Iranian movies, appropriately named the Museum of Iranian Cinema.

The Story Behind Magnificence
Ferdows Garden (Bagh Ferdows) is a historical complex that dates back to the ruling time of Mohammad Shah of the Qajar dynasty. The garden includes a mansion that is now home to the Iran Cinema Museum surrounded by a breathtaking garden. He ordered the construction of this mansion but he died during constructions and it remained useless as an unfinished building until one of his close advisors named Hossein Ali Khan followed up the constructions.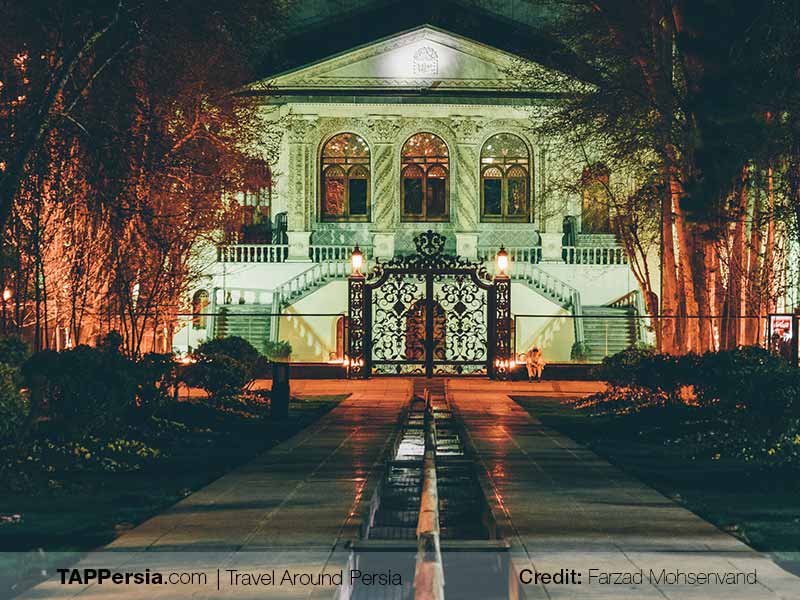 Later on, his son renewed the complex with the help of architects from Isfahan and Yazd and named it Rashk-e Behesht, meaning the Envy of Heaven. However, this is not the end. The building was close to becoming a ruined building with no garden around it but after different owners, it held its glory for us to have a wonderful garden to walk in, and an outstanding building to turn to a museum.
Cinema Museum – Lose Yourself in Iran's Classic Cinematic Era
The establishment of the Cinema Museum of Iran was like a dream come true for the real supporters of Iranian culture. The purpose of establishing such amazing museum was a promise that the efforts of the founders and cinema lovers will be recorded as a guiding light for the future generations, as well as a source of pride and honor for those who have watched the reflection of their lifetime achievements on the big screen. The cinema museum was launched in 1994 in order to collect, safeguard, record and also to provide a well-deserved exhibition of the Iranian cinematic heritage. The museum receives a large number of visitors every day from cinema enthusiasts to specialists in this artistic field.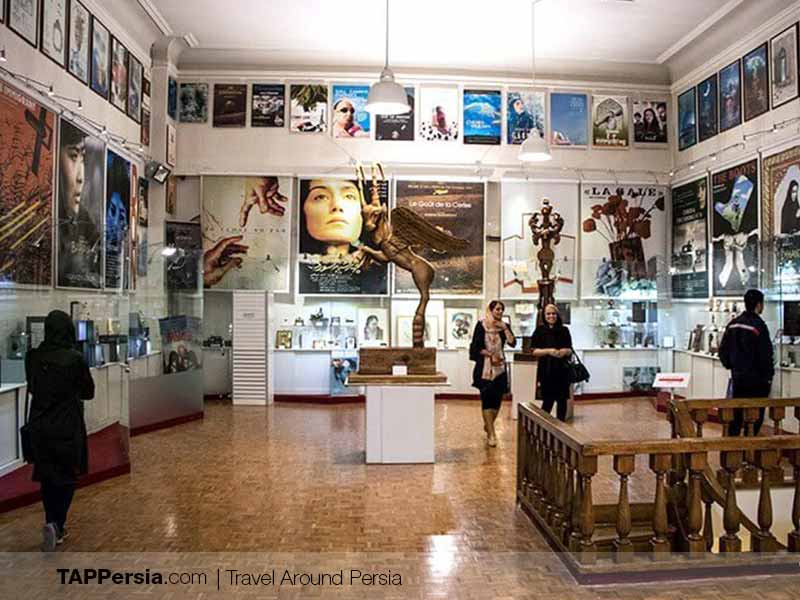 In this glorious museum, you get to see filmmaking equipment, photos, and every movie award won by Iranian cast and crew, alongside posters from Iran's movie industry in old times. In addition, Bagh Ferdows cinema plays the newest Iranian movies in the building. What makes this cinema theater exceptional is its ornamented molded plaster ceilings.
A Sip of Persian Tea in the Modern Cafes
After visiting the museum and walking in the garden, it is time for a break in one of two cafes in the garden. Whether you can enjoy the atmosphere of Viuna Cafe or Cinema Cafe. Both of them offer amazing drinks and delicious food. Sit in the garden, order something to eat or a drink, enjoy what you see and enjoy the vibrant atmosphere of these great cafes.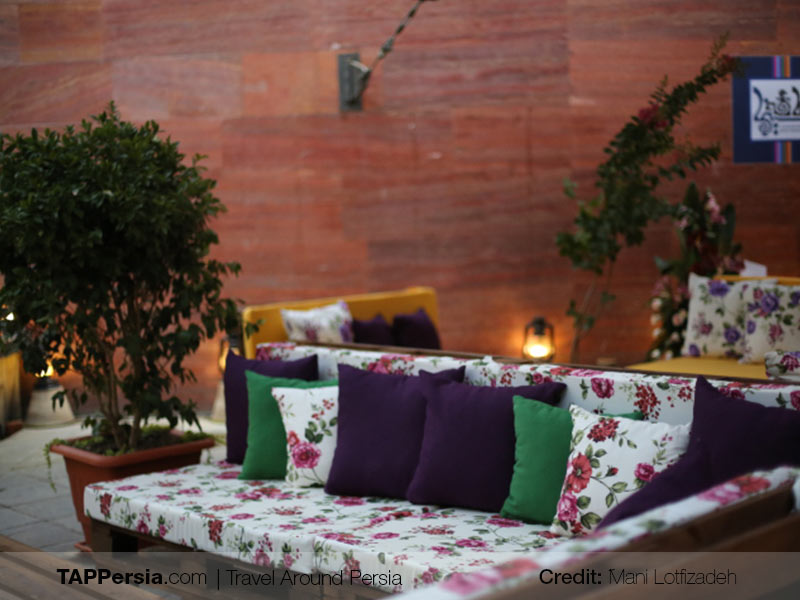 There is also a shop in the area of the garden which sells hard-to-find Iranian films and great music albums. You can also see a nice small bookshop in the corner. So, bookshop, cafes, and every movie award in Iran, Bagh Ferdows has it all. You just need to get yourself to Ferdows Garden to make a remarkable memory in this must-see place while visiting Tehran.
---
Recommended Tours