Due to Varzaneh's historically fertile wetlands and surrounding farmlands, the city has several notable ancient sites which testify to its age. Some of the oldest artifacts, including clay pots and cutlery, found within historic parts of the city were determined to be over 5,000 years old. The Ghoortan Citadel, located 12 km west of the modern city of Varzaneh, is over a thousand years old(Isfahan nature).
The locals of Varzaneh still speak in an ancient Pahlavi dialect, which was originally used more than 1,500 years ago during the reign of the Zoroastrian based Sasanian dynasty (224-651 AD). This language is the predecessor and foundation for modern Farsi which is spoken throughout Iran. According to some of the linguists, the word Varzaneh may have derived from the ancient Pahlavi verb "Varzidan", which means "to train the land".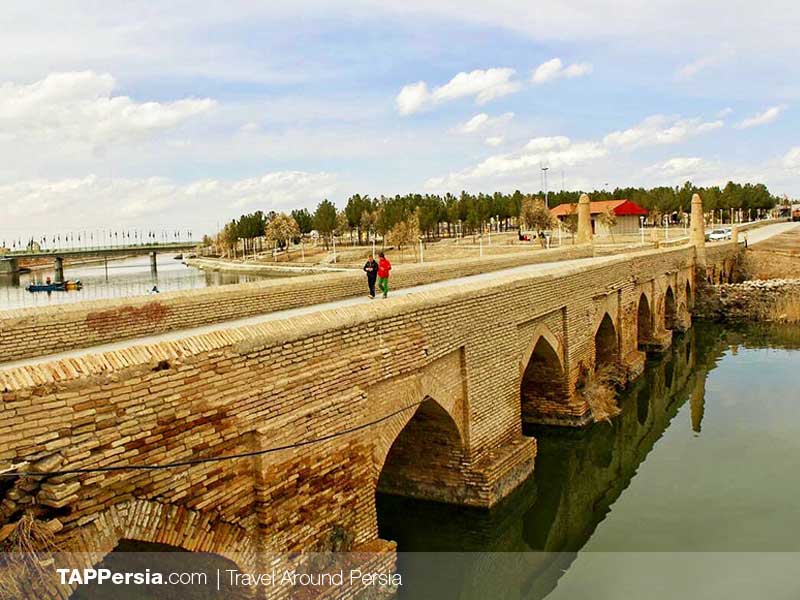 Population and area of Varzaneh
The city of Varzaneh has a population of 14,000, spread over a 23,000 km² area. The city, like most cities located in central Iran, is quite elevated, sitting at an altitude of 1,477m above the sea level.
Varzaneh Weather
The climate is quite dry and desert-like. Varzaneh's deserts are some of the most accessible deserts in all of Iran. The sand dunes, which may range between 5 to 62 meters high, are not just fun and entertaining, but can also be ideal areas for stargazing. They are also ideal for meditation sessions, sandboarding, and even paragliding.
Varzaneh is the city of women in white. White is the symbol of pureness and cleanliness in Zoroastrian religion and wearing white is a traditional Zoroastrian custom. Although most women in Iran wear black chadors (a long piece of clothing covering from head to toes), women of Varzaneh show their respect to this tradition by wearing white chadors.
Attractions
There is a traditional smithery still working in Varzaneh. It is located near Yousefi House (anthropology museum). The owner still works with old manual wooden and metal instruments to manufacture sickles, shovels and etc.
There is also a tradition called Gavchah (ox-well). Haj Ebrahim Heydari has revived the tradition and is using a special bull that has a big hump on his neck and usually lives in Sistan (southeast of Iran) to pull up water from well instead of a motor. He believes that singing, motivates the bull to work harder and occasionally sings and whispers some folklore poems to his bull.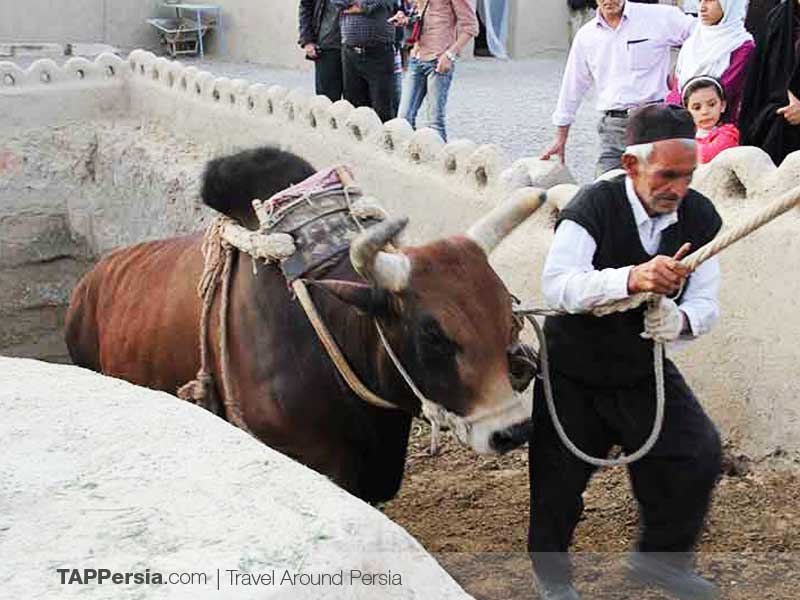 Varzaneh Desert Tour
The City of Varzaneh(Isfahan Nature) and all areas usually used for tours and trips are within short driving distances of emergency medical services, extra food and water, and any other necessities. You can take a look at our tours to Varzaneh Desert which includes Varzaneh Desert camp, accommodation in guest houses or just one-day tour at the end of this page.
Varzaneh Salt Lake
Varzaneh Salt Lake is close to Hassan Abad City and Khara Village. As we start going to the south of Khara Village we see a flourished area due to the Gavkhooni Wetland. There's even a forest full of Haloxylon trees.
After some time moving ahead, a desert region full of flowing sand dunes appears. Finally, we see lands filled by crystals of salt. They're remained out of the high evaporation of salty water. Some red algae among these salt crystals have made such an elegant scenery(famous deserts in Iran).
There are also many large salt mines nearby which provide about 60% of edible salt for the whole country.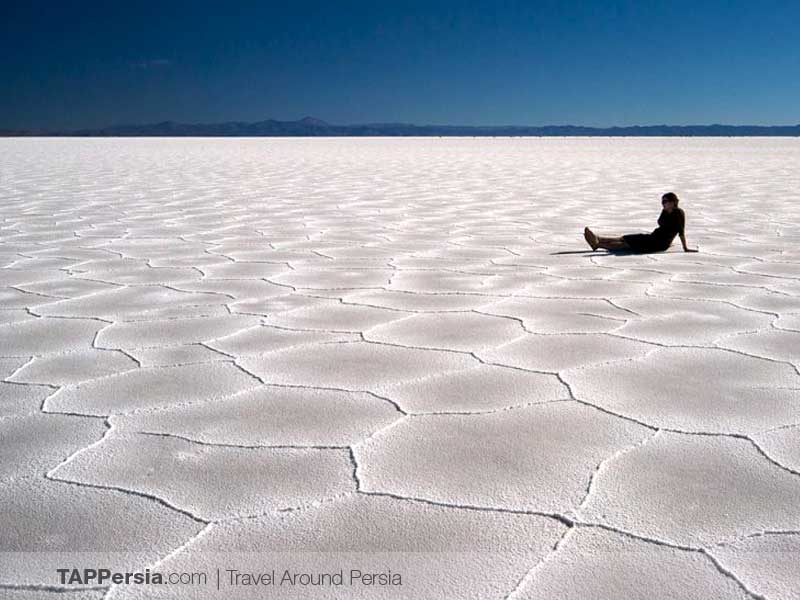 Varzaneh Traditional Guest House
There are nice guest-houses and hostels in Varzaneh. In TAP Persia, we can reserve you nice traditional guest houses includes Negaar Varzaneh Traditional Guest House and Hafez Traditional Guest House. Just contact us for more information.
Negaar Guest House is recently renovated. A historical building dates back to the Pahlavi era. The house is decorated by gliding art and has 12 cozy neat rooms. Its rooftop has a view of Jame Mosque and Varzaneh Town.
The peaceful courtyard is a nice place to get familiar with other guests. Just relax by the music, fountain and home-made food. The lunch and dinner is served at a small extra cost and the food is made of local ingredients.
Being close to the sand dunes, the salt lake, and many and other attractions is another advantage of this guest house.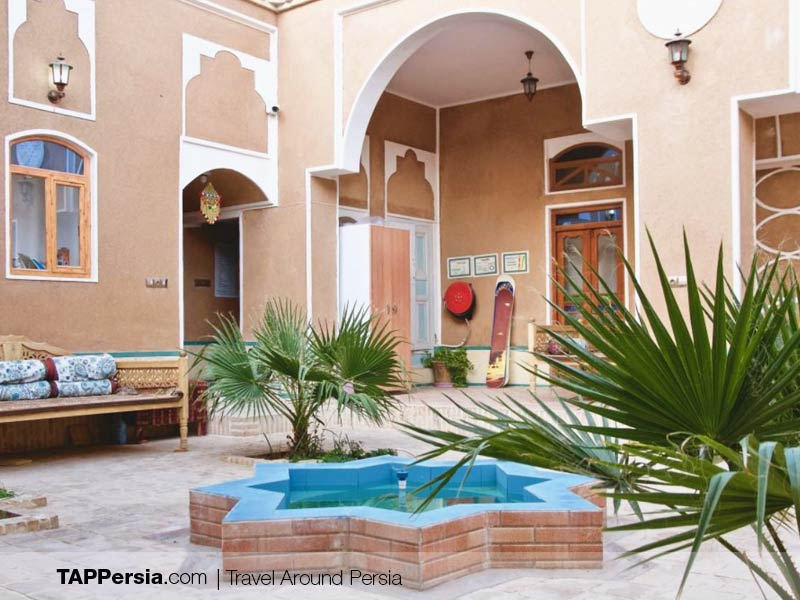 Hafez is another traditional guest house, renovated in 2017. It has four normal rooms and two dorm rooms. The facilities are local food, free internet, breakfast, separate baths and toilets for each room. You can relax with a cup of tea in its large yard, where there's a big tree and a basin in the middle.
The house is placed in the south of the city, where there are lots of old houses and you see local families living with traditional clothes. Delicious home-made food will be served and you'll have the feeling of being in your own house after your long trips.
---
Recommended Tours