For those who love winter sports, Iran, a nation renowned for its varied topography and climate, is a hidden gem. Iran provides a distinctive blend of culture and adventure that is difficult to discover elsewhere, from the snow-capped hills of Tehran to the tranquil landscapes of East Azerbaijan.
More and more people are learning about the excitement and beauty of Iran's ski resorts, which has led to the sport's surge in popularity. We will look at the top ten ski resorts in Iran in this post, each of which offers a special combination of activities, amenities, and settings that set them apart.
Brief overview of Iran's diverse climate and geography
Iran's territory spans 1.648 million square kilometers, which is double the size of adjacent Turkey and triple the area of France. Of this total, 1.636 million square kilometers are made up of land and 12,000 square kilometers are covered in water.
Iran is a country with mountains. From north to south, the country is divided by the Zagros Mountains. The narrow yet tall Alborz Mountains are around the Caspian Sea as well. Iran's tallest mountain, the volcanic Mount Damavand (5,671 meters), is situated in the Alborz and is visible from Tehran on clear days.
The Central Plateau is the name given to Iran's central region. The eastern part of the plateau is covered by the Dasht-e Lut (Barren Desert) and Dasht-e Kavir (Great Desert), two salt deserts(Famous Deserts in Iran).
The climate in Iran varies greatly from one place to another. Winters are chilly in the northwest, with significant snowfall and below-freezing temperatures in December and January.
When talking about Iran's climate, it's worth noting that the summer season is pretty arid and dry, but during spring and fall the weather is more pleasant. In the south, the winters are warm and the summers are quite hot, with some locations experiencing daily maximum temperatures in July that are higher than 38 °C.
Elevation affects both temperature and precipitation, as winds carry a lot of moisture from the Persian Gulf. Along the Caspian shore, Iran's climate is primarily subtropical, arid, or semiarid.
Introduction to the popularity and growth of skiing in Iran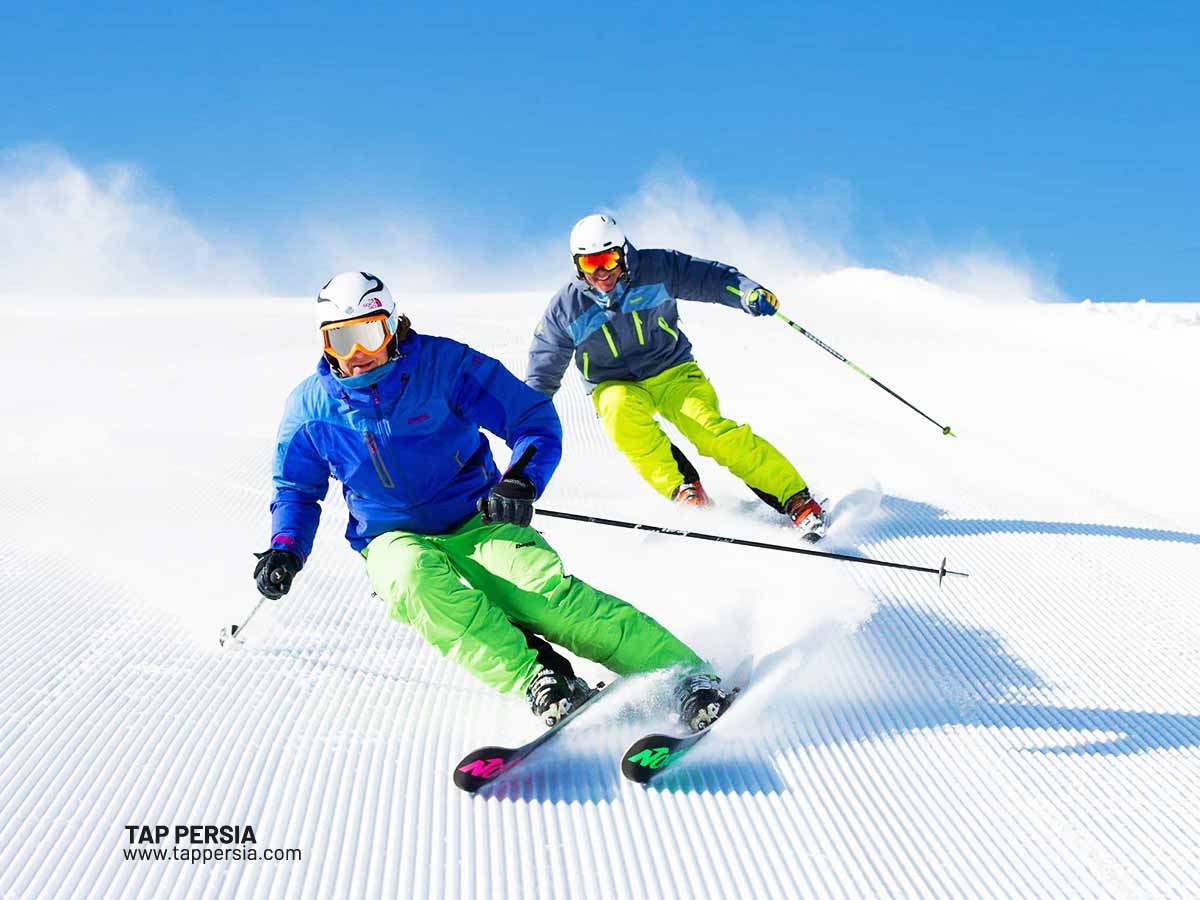 Despite the fact that Shemshak already had ski tracks, skiing in Iran has a lengthy history—more than 80 years—and the country's ski organization was only established in 1946 (1325).
There are presently seven major ski resorts in Tehran, Iran which each have practically all the amenities one could want. The Ab-Ali ski resort was the first to have mechanical ski lifts installed in 1953 (1332). What was formerly thought to be an opulent activity only for the high-cultured has evolved into a thrilling sport that is enjoyed by all age groups. On weekends, there is a surge of people heading towards Tehran's top ski resorts, in addition to the numerous visitors who visit other top ski resorts in Iran.
Best time to ski in Iran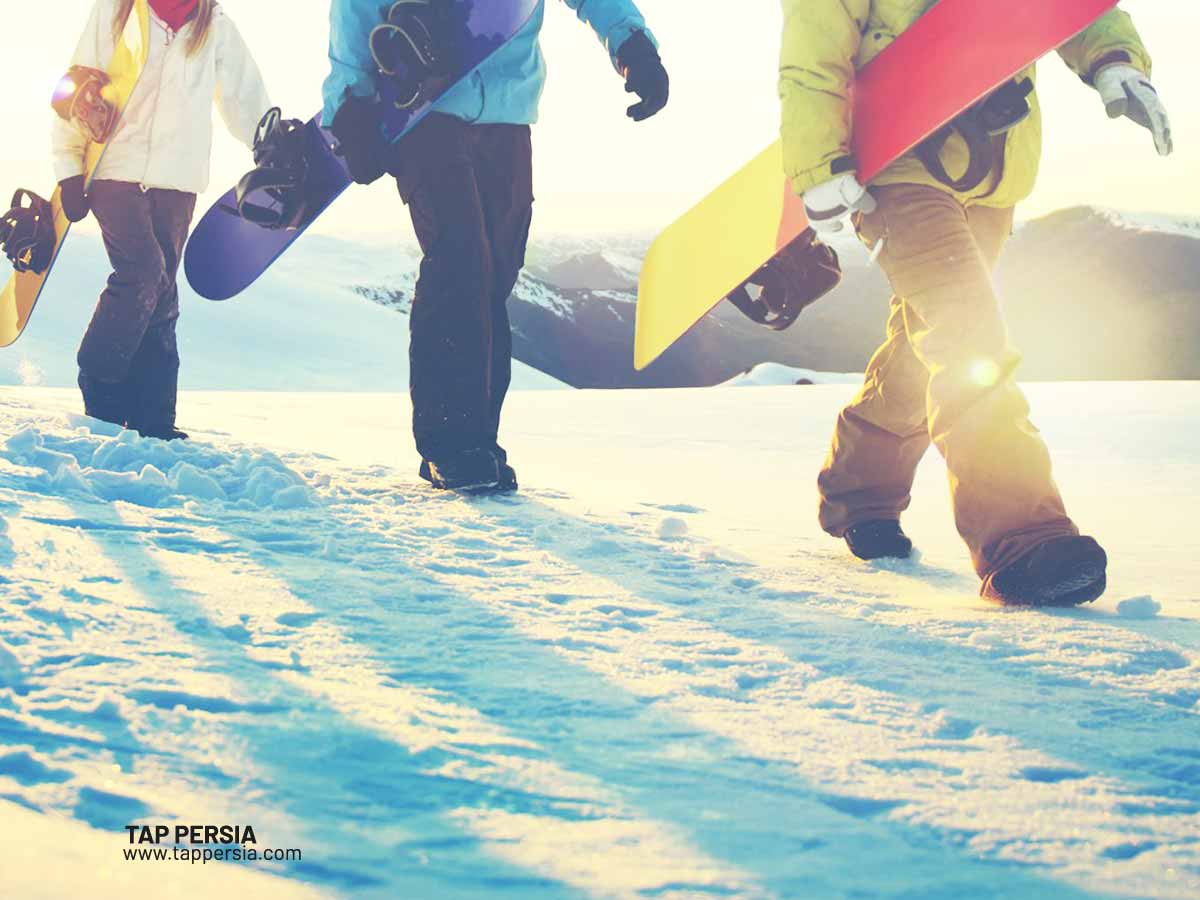 Would you like to ski on Iran's slopes and take in the beautiful scenery? The Alborz Mountains' slopes are well-known because of the fluffy, light snow that covers them. There are untracked fields in each ski resort that the majority of locals are hesitant to enter, so even though the pistes may be crowded, you may still ski there. Nearly the majority of the top ski resorts in Iran also have training facilities. You would have to avoid Nowruz Vacations if you wanted it to be quieter on the slopes because they are busy with Iranians on Thursdays and Fridays.
Top 10 Ski Resorts in Iran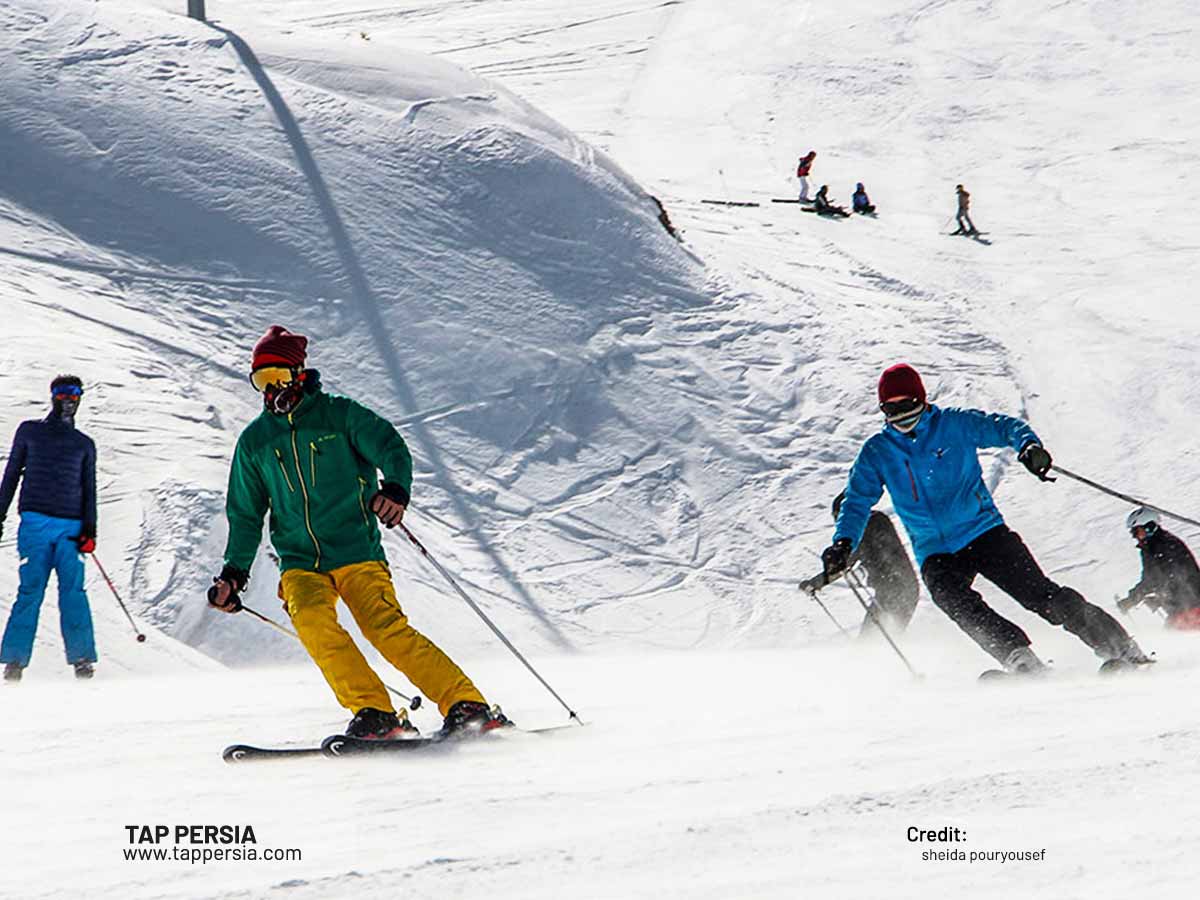 Here are the top 10 ski resorts in Iran if you are planning to try out skiing in the beautiful and memorable top ski resorts in Iran:
Tehran
A major skiing center is Tehran, Iran which is the thriving capital of Iran. Tehran is home to some of the top ski resorts in Iran, which are tucked away against the backdrop of the picturesque Mount Damavand.
1.Tochal
Iran's Tochal Mountain is a ski resort located next to Tehran's urban area and is a mountain in the Alborz range. The mountain's ridgeline is 12 km long. The highest summit, also known as Mount Tochal, is located at 35.88°N 51.42°E coordinates and has an elevation of 3,933 m (13,005 ft). Tehrani people love visiting Tochal for amusement. Tehran and the Tochal Complex, which contains the Tochal Ski Resort and the contemporary Tochal Hotel, are connected by the Tochal cable car.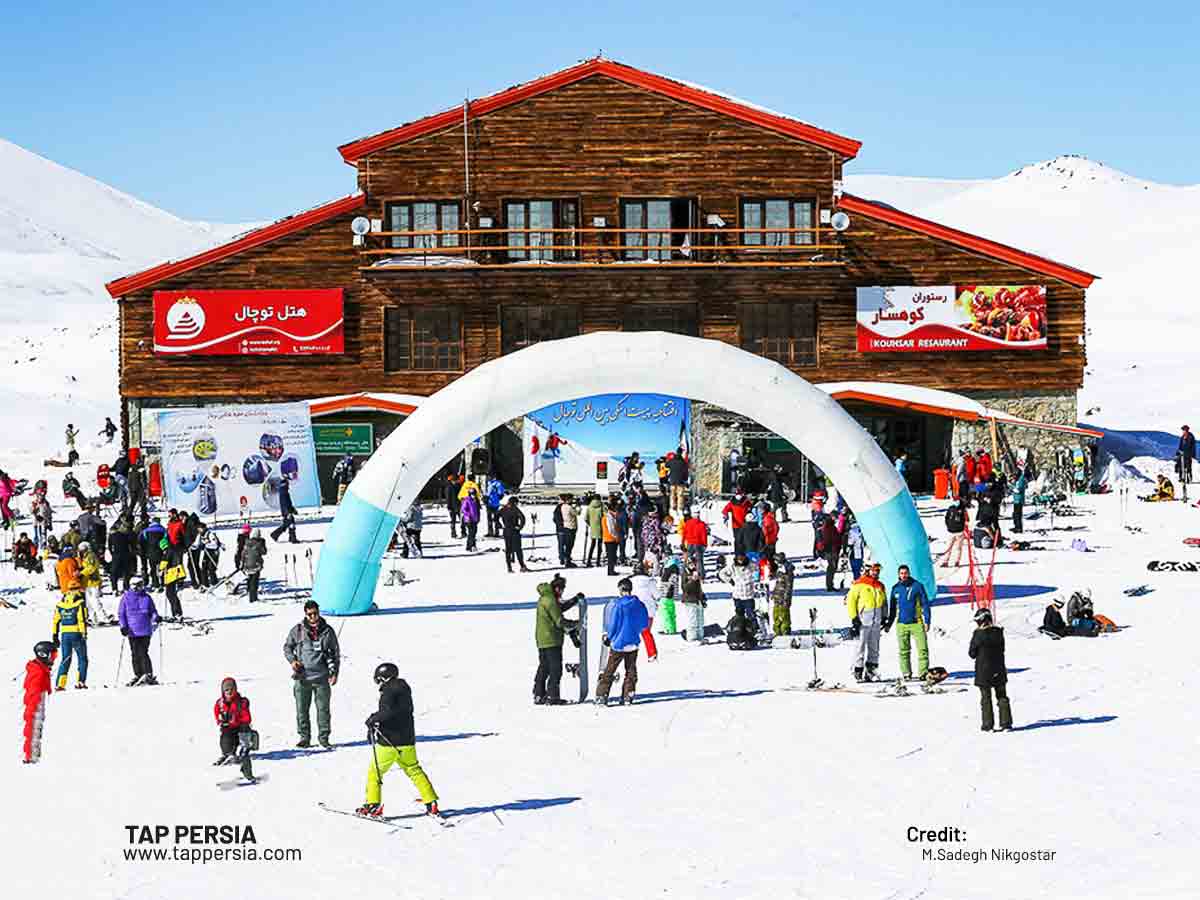 One of Tehran's most well-liked ski areas is Tochal Ski Resort, which is also the one that is nearest to the city. It is one of the most famous Iran ski resorts as well. Three kilometers from Tajrish Square in the Shemiranat region, this ski resort is located at the end of Velenjak Street. Three cable cars are on the Tochal track. The combined length of the three cars is 7,500 meters, making them among the longest-connected cable cars in the world.
There are three tracks at the Tochal Ski Resort. At the peak (height 3,850 to 3,550 meters), the first track is 1,200 meters long. The second track is 900 meters long and is located on the western slope at an elevation of 3,750 to 3,550 meters with a stunning view of the mountains in the area. The third track is the final one, stretching from the 5th to the 7th station for around 5,500 meters (2,940 to 3,750 meters above sea level).
The first two courses have chairlifts and ski lifts installed. Due to high oscillations, however, the third track is devoid of these amenities. With 30 rooms and suites, Tochal Hotel is the sole hotel in this complex. At the intersection of the first and second tracks, at a height of 3,550 meters, is where it may be found.
2.Dizin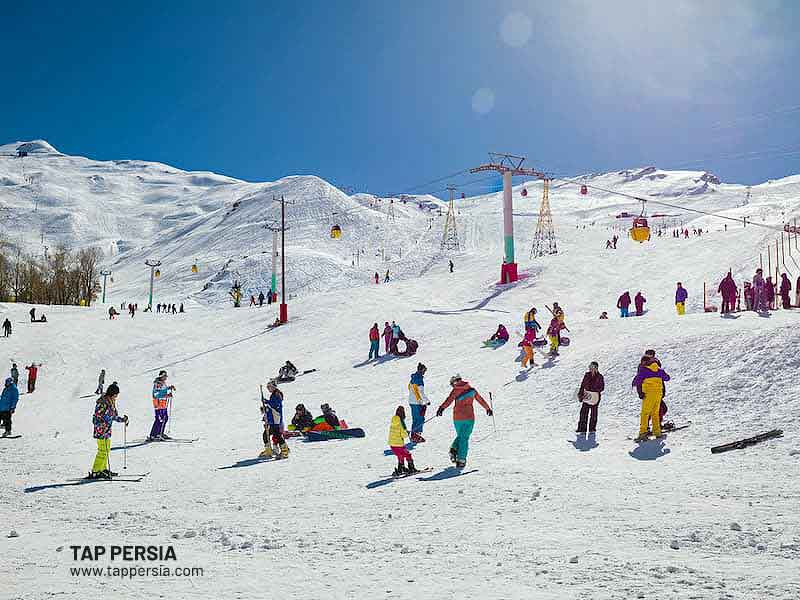 Another great ski area in Tehran, Iran is called Dizin Ski Resort, and it has exceptional snow conditions due to its high altitude. Skiers of all skill levels may choose from a variety of slopes at the Dizin Ski Resort. Modern and well-maintained ski lifts and chair lifts at Dizin Ski Resort guarantee a smooth and comfortable skiing experience.
The Dizin Ski Resort also provides snowboarding and hiking as other winter sports. Dizin Ski Resort is the ideal winter vacation because of its stunning vistas and tranquil setting in the foothills above Tehran, Iran.
The Dizin Ski Resort is situated in the center of the Alborz mountain range, 71 kilometers from Shemshak City and 123 kilometers from Chaloos Road.
It is situated in the Gajereh area of the highlands to the north of Tehran, Iran. There are two chairlifts, three cable cars and other amenities at the Dizin Ski Resort. There are 19 cabins, two motels, five restaurants and other services provided by Dizin Ski Resort.
3.Darbandsar
A privately owned ski resort called Darbandsar is outfitted with contemporary amenities including snowmakers, thrilling slopes and ski lifts that take you up to an elevation of 3750 meters. Professional skiers from all over the world visit the ski resort because of its difficult slopes.
In addition to skiing, Darbandsar also provides ice climbing and night skiing, making it a multifaceted destination for lovers of winter sports. Early December through mid-April is usually the start of the ski season at this location. It is one of the top ski resorts in Iran.
4.Shemshak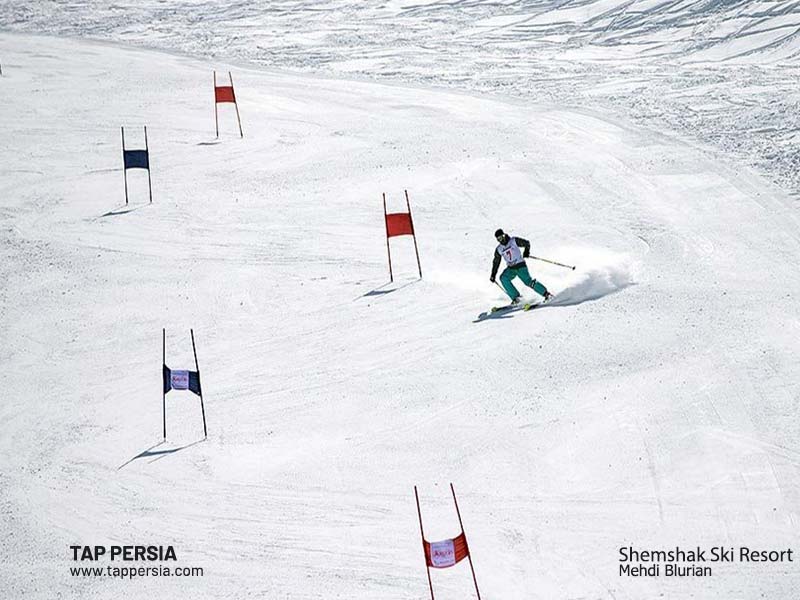 An additional well-liked ski resort for experienced skiers is Shemshak. Visitors may expect an exhilarating experience at Shemshak, which is renowned for its difficult slopes and snowy roads. The ski resort has chair lifts that can go up to 3050 meters and contemporary ski lifts.
Shemshak's night skiing facilities, which let skiers enjoy the slopes while the sky is lit up with stars, are one of its distinctive attractions. Shemshak is easily reachable and provides a distinctive skiing experience; it is only 57 kilometers northeast of Tehran, Iran.
Four ski lifts and two chairlifts are available at Shemshak Ski Resort. At the same time, this circuit contains spotlights that provide yellow light, enabling the skier to ski well into the night. 4 restaurants and 2 hotels are also present, one of which is located at the top of the mountain.
Razavi Khorasan
Razavi Khorasan, a province in northeastern Iran, is home to the Shirbad Ski Resort. Here is some information about this ski resort:
5.Shirbad
The sole skiing area in eastern Iran is Shirbad Ski Resort, which is located at a height of 2,900 meters and covers an area of 50 hectares. Given its high altitude, the ski resort maintains outstanding snow conditions throughout the whole ski season while providing a choice of slopes for skiers of all skill levels. It is 45 kilometers west of Mashhad and 18 km from the village of Dowlatabad.
They opened this ski resort in January 2013 and is one of the top Iran ski resorts. Shirbad's track measures 880 meters in length. It also offers amenities like ski lifts, a restaurant, and suites for lodging. Two-wheel drive cars are advised for the mountainous route from Dowlatabad hamlet to the ski resort.
East Azerbaijan
The Alvares Winter Sports Complex is located in East Azerbaijan, which is renowned for its stunning landscapes and extensive history.
6.Alvares Winter Sports Complex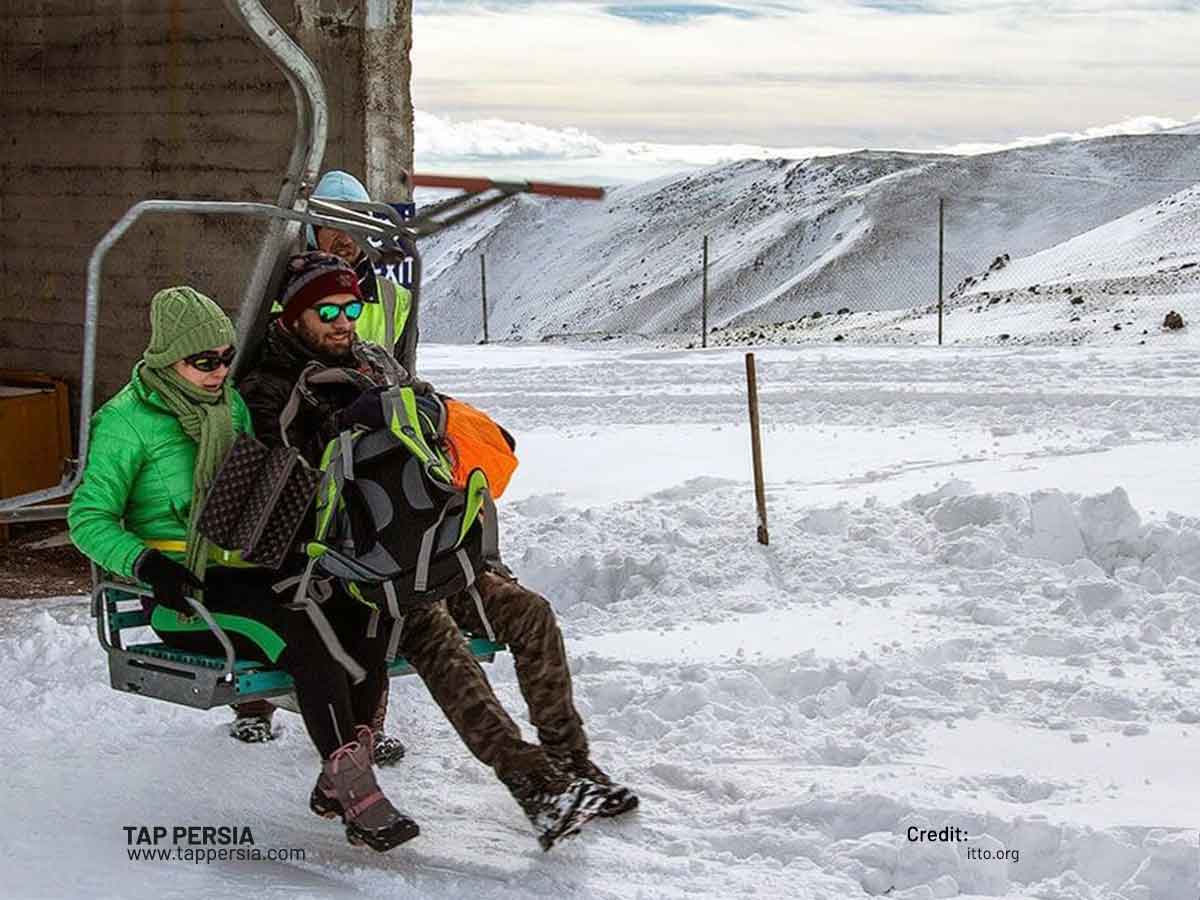 The Alvares Winter Sports Complex is a well-liked spot for winter sports in East Azerbaijan and is the largest ski resort out of all the Iran ski resorts. It is located 30 kilometers from Sarein city on the foothills of the Sabalan Mountain.
The ski resort of Alvares, which is located at a height of 3,200 meters, receives a significant amount of snowfall. In the winter, autumn and early spring, it is covered in snow for the same reason. This course has 1,250-meter-long ski lifts that you may use to get to the summit of the track with ease.
Modern amenities like ski lifts, chair lifts and snowmakers are available at the complex, which has a choice of slopes for skiing and snowboarding. The complex is surrounded by natural forests and snow-capped mountains in a scenic location that makes it the ideal winter getaway spot.
Fars
The southern Iranian province of Fars is recognized for its rich history and diverse landscape. In addition, Pooladkaf Ski Resort is located there near Sepidan County. We have given some details about it if you are interested in skiing here:
7.Pooladkaf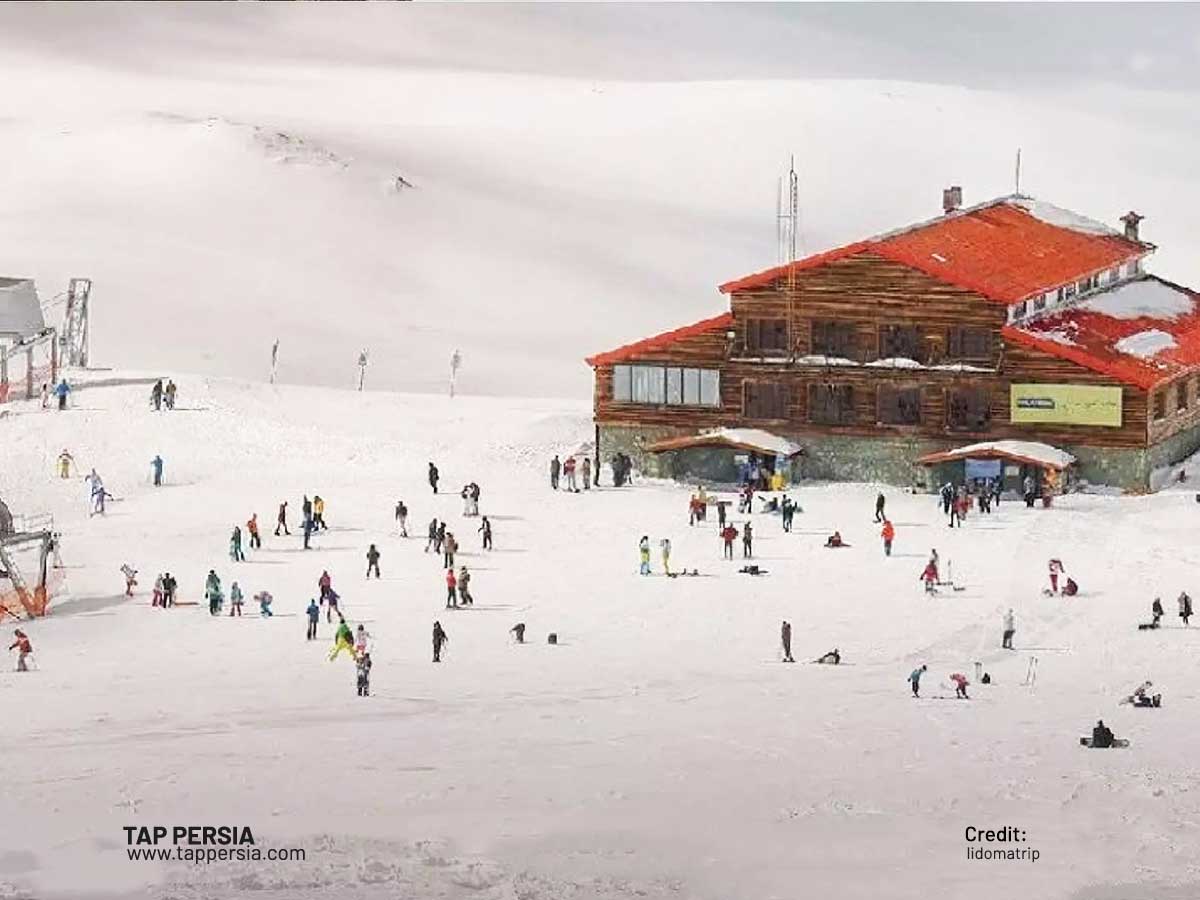 Iranian skiing enthusiasts should visit Pooladkaf Ski Resort, which is situated close to Shiraz in the picturesque Zagros Mountains and is one of the top ski resorts in Iran. Modern amenities like ski lifts, chair lifts, and snowmakers are available at the ski resort, which has a range of slopes for skiers of all skill levels. Other sports including hiking, horseback riding and mountain biking are also available at Pooladkaf in addition to skiing.
The ski resort is a well-liked vacation spot for Iranian families as well as foreign tourists due to its position in the southernmost region of Iran.
The appropriate and diverse lodging options and recreational amenities of this ski resort are used throughout the year. Skiing on the grass in this facility is thus a wonderful activity that can be enjoyed during the summer. Its cable vehicle is also operational during the entire year. As the second international ski resort in the nation, Pooladkaf is a popular destination. Skiers and the general public show up with enthusiasm each year, as well.
Isfahan
The Fereydunshahr Ski Resort is located in Isfahan, which is renowned for its magnificent architecture and lovely gardens. Here's some information about this great ski resort:
8.Fereydunshahr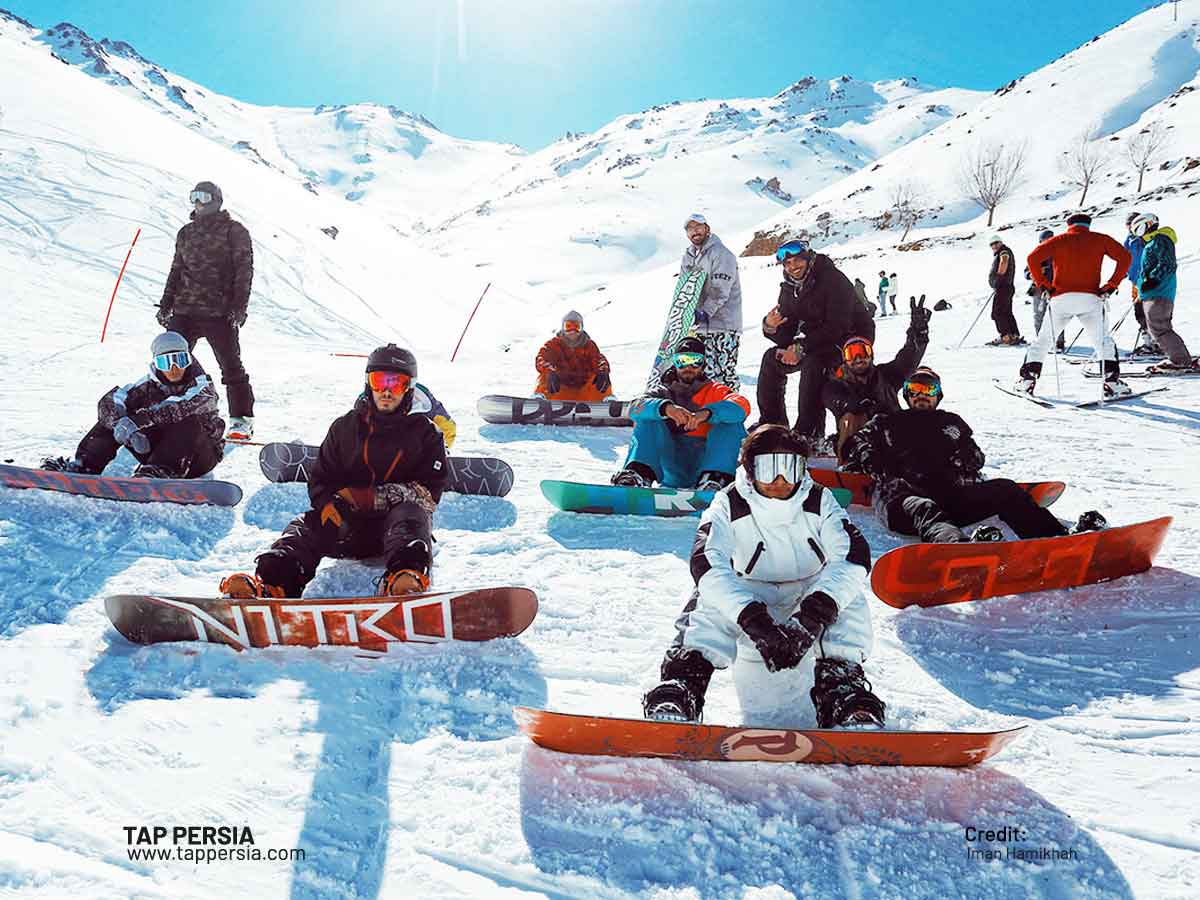 The western region of the province of Isfahan is home to the Fereydunshahr Ski Resort, which provides a distinctive skiing experience and is among Iran top ski resorts.
The ski resort offers a range of slopes for skiers of all abilities and is furnished with contemporary amenities including chair lifts and ski lifts. The ski resort's setting in the Alps, encircled by virgin woods, and offering breathtaking vistas make it the ideal winter holiday place.
This ski track has a maximum height of 3,000 meters and a maximum elevation of 2,360 meters above sea level. The Fereydoun Shahr resort has a number of amenities, including a heated hall, a beginner's course, suite-style lodging, a restaurant, ski lifts for experienced skiers, a slope club and a coffee shop. There is a 1 to 6-meter snowfall in this place.
Mazandaran
The Ab Ali Ski Resort is found in the province of Mazandaran, which is situated on the Caspian Sea's southern shore. Here's some info:
9.Ab Ali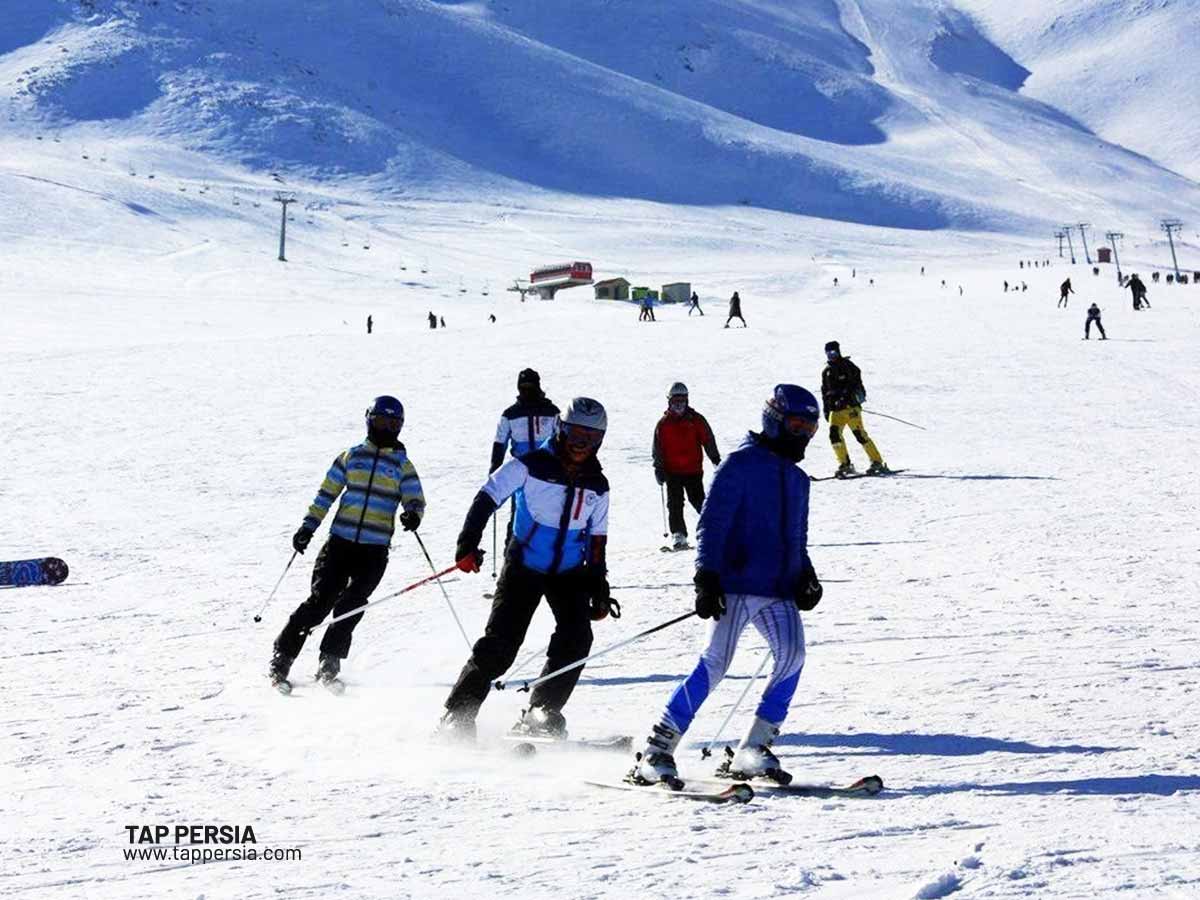 Iran's Ab Ali Ski Resort is a well-known place to go skiing and is among the top ski resorts in Iran. It is situated in the middle of Mazandaran near Mosha village. The ski area has slopes for skiers of all abilities and has contemporary equipment (Ski lifts, Chair lifts, Surface lifts, Snowmakers, Buggy cars, ATVs). The resort's setting, which is bordered by snow-capped mountains and lush forests, provides spectacular vistas and a tranquil setting for the ideal winter retreat.
The optimum time to use the Abali trail, which has an elevation range of 2,400 meters at its lowest point and 2,650 meters at its highest point, if you want to see snow in Tehran, is from mid-December to mid-March. This ski resort's amenities include one hotel and six eateries.
The Abali Ski Resort has amazing activities (Skiing, Snowboarding, Hiking, Horseback riding, etc.).
Gilan
The Tarik Darreh Ski Resort is located in Gilan, a province in northern Iran renowned for its picturesque Caspian Sea coastline and rich terrain.
10.Tarik Darreh
The Tarik Darreh Ski Resort, which is in the center of Gilan, provides a distinctive skiing experience. It is one of the top Iran ski resorts. The ski resort has modern amenities including chair lifts and ski lifts and provides a range of slopes for skiers of all abilities. The ski resort's setting, which is tucked away in the highlands and surrounded by virgin forests, provides stunning vistas and a tranquil setting for the ideal winter retreat.
The Tarik Darreh route has two high points and a low point, both of which are located at elevations of 2,600 meters and 3,150 meters, respectively. And it is four km in length. In 1985, this ski resort first opened. It offers amenities including a restaurant and a hostel with a capacity of roughly 500 people, along with facilities like ski lifts, two chairlifts and other ski resort amenities.
Conclusion
For those who enjoy winter sports, Iran provides a distinctive fusion of adventure and culture due to its varied temperature and topography. Iran's greatest ski slopes provide a distinctive combination of sports, gear, and settings that set them apart, from the busy metropolis of Tehran, Iran to the peaceful expanses of East Azerbaijan. Iran's ski slopes have a lot to offer skiers of all skill levels, from experienced professionals to those just learning. Why then wait? Prepare to experience Iran's best 10 ski resorts by packing your luggage, grabbing your ski gear and heading off!
Frequently Asked Questions
Does Iran have good skiing?
Yes, with a range of slopes for all skill levels, contemporary amenities and a lengthy ski season, Iran provides superb skiing conditions.
How many ski resorts does Iran have?
Yes, across the nation, Iran boasts more than 20 ski resorts, each of which provides a distinctive skiing experience. Some famous ones are Dizin Ski Resort, Tochal Ski Resort and Shemshak Ski Resort which are all located in Tehran, Iran.
Is snow skiing possible in Iran?
Yes, snow skiing in Iran is a well-liked hobby and numerous ski resorts provide good skiing conditions such as Shirbad in the Khorasan Razavi province and the Dizin Ski Resort in Tehran, iran.
Can Americans ski in Iran?
Yes, Iran provides skiing for Americans. But before making vacation plans, it's a good idea to look over the most recent travel advisories. For more information, contact the TAP Persia team via online chat or through WhatsApp.
References