Shiraz in Iran has an array of gorgeous gardens, including the Garden of Paradise or "Jannat". Having been in the city's history for a long time, Jannat Garden is one of the most traditional gardens and is mentioned as the first signs of urban parks in Shiraz. Jannat Garden has been restored so many times over the last decades.
The History of the Garden of Paradise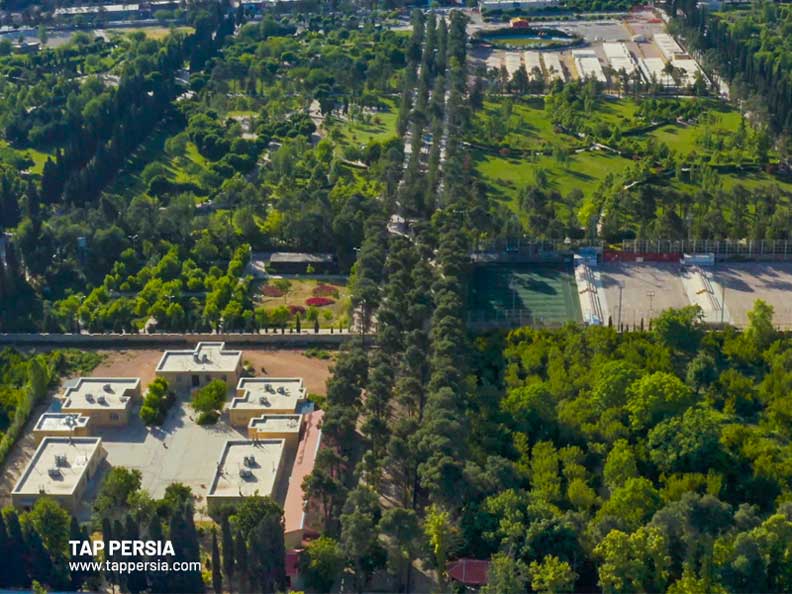 Jannat Garden's origins date back to Qajar Period when the mansion of Mushir al-Mulk still stood. According to the evidence obtained in historical books, it had a beautiful mansion, but no trace of it remains today. In the "Farsnameh Naseri", which is a book in the field of history and geography of Fars province, they have written about this place: "Jannat Garden is one of the buildings of Haj Mirza Abolhassan Khan Mushir al-Mulk. In the year one thousand two hundred and sixty-one, in the western desert of Shiraz, he removed a fence from a stratum and planted all kinds of trees in it, and built a worthy mansion next to it.
The Pleasure of Walking in Paradise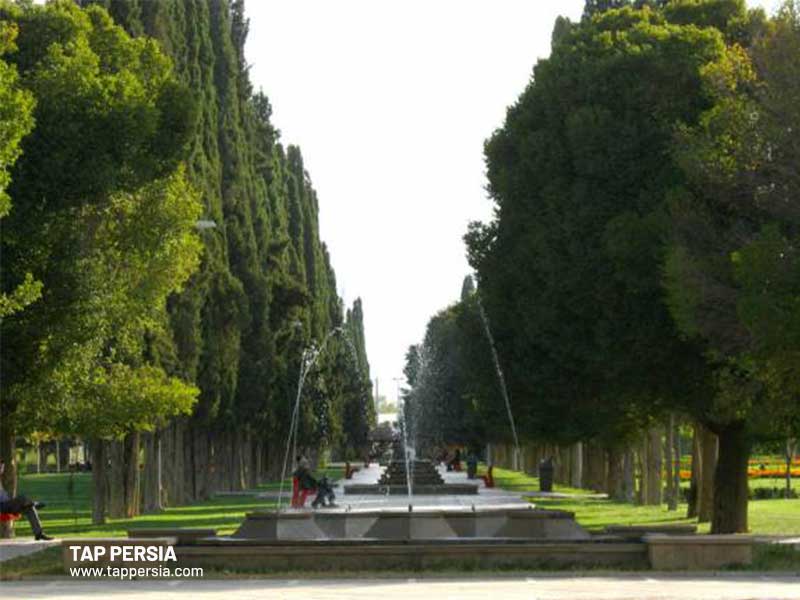 Jannat Garden is composed of a collection of smaller gardens, together forming a beautiful united garden, and its impressive design also gives it a captivating appearance. There are several plant and tree species at the Jannat Garden, which are of particular beauty, and catch a lot of attention from tourists. Space is painted green with tall, beautiful cypresses and pine trees. The area is paved with grass and has several fountains, all of which have created a pleasant atmosphere. The features of this beautiful garden are its fountains, tall and beautiful cedar trees, lawns, and flowers, as well as a camp allocated to guests who visit the city during Nowruz.
Facilities of Jannat Garden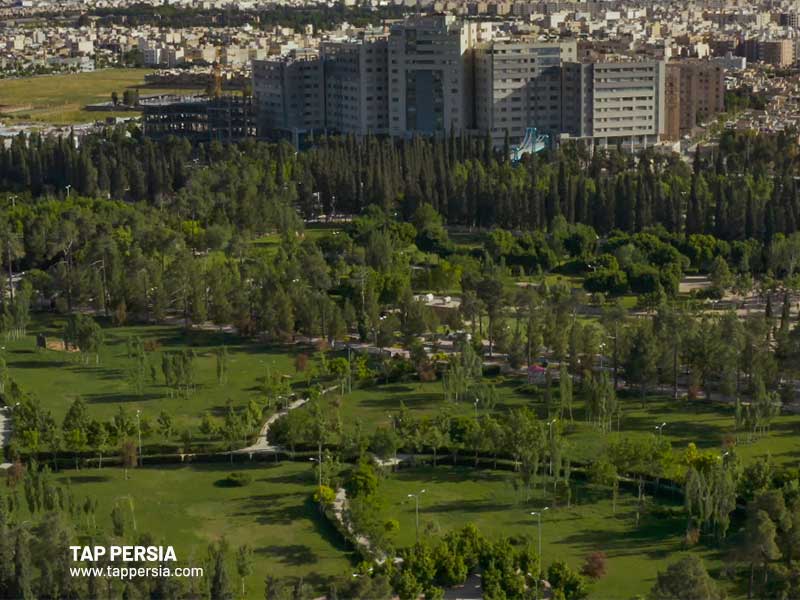 In the Jannat Garden, there are various facilities, such as parking, a supermarket, and a coffee shop, numerous kiosks within the gardens, and a bicycle rental counter. Don't worry if you need more things because there's practically everything you could need, from a bakery and take away foods to car repairs and stores that selling travel tents right next to the Jannat Garden. 
Visitors can come here at any time of the year, and it offers constant service to them, especially on the days of holidays, especially Nowruz. Only its private parking requires payment but the entrance to the garden is free.
This garden offers good days in this and surrounding areas to travelers and especially Nowruz travelers on their way to or from Shiraz. Camps will be set up on Nowruz as a safeguard for those visitors interested in visiting Shiraz. 
It's Not Just a Historical Garden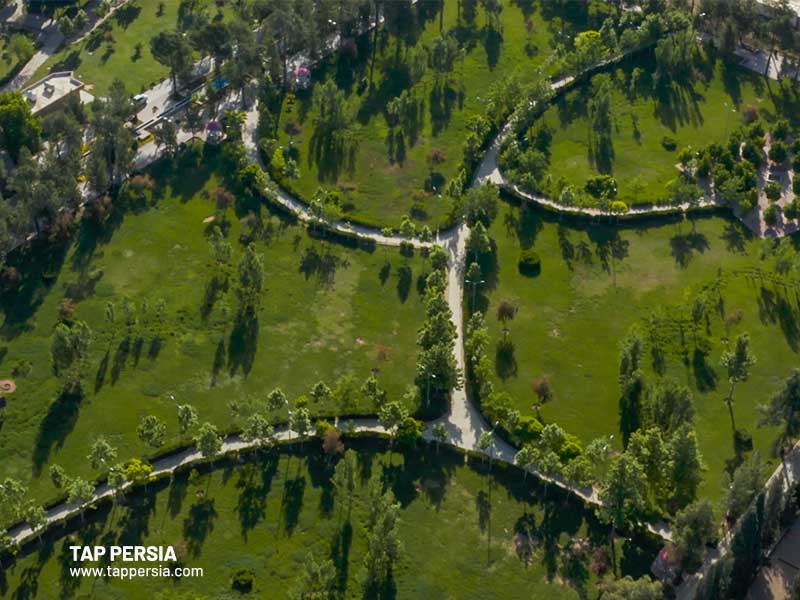 There is a flat, well-maintained bike trail in the garden, perfect for cycling enthusiasts.
Those who love playing volleyball, football, or some kind of team sport will understand the allure of playing them in nature in the eastern area of the garden. Don't worry about children, because there's a small playground right next to it so little ones can play their favorite games. Get your excitement back by watching the 3D film close to the children's playground if you get bored!
A tennis court, volleyball court, and a football field can be found in the western part of the Jannat Garden. Summer is highly crowded with children and teenagers who come here. Throughout the garden, there is a place protected by trees and designed for walking. This space doesn't have any obstacles for those who want to run and they can enjoy their exercise while watching the beautiful garden as well. An indoor pool that is well-equipped is also attached to the garden, and you can swim in it if you so desire. 
Experience The Vibe of The Jannat Garden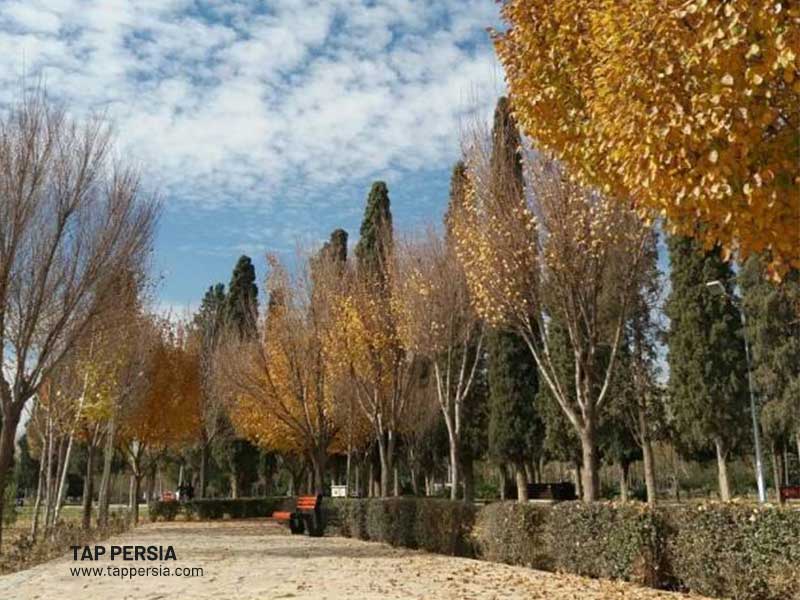 There is a small pergola and barbecues in the middle of the garden that has created a more relaxed environment with the family. There is no better place to spend time with your family in the shade of its various trees. There are beautiful meadows where kids love to run. The number of people going there for a picnic is even greater on cloudy and partly cloudy days.
The Jannat park itself is worth a look. Seeing the fountains and ponds that line the garden and next to the tall cypress trees that have become symbols of Shiraz gives you a unique experience of walking in an Iranian garden. Getting peace does not happen just by being in a quiet space. When you hear the sounds of children playing in this green garden and are surrounded by people and families, you feel the flow of life through you.
When is the Best Time to Visit Jannat Garden?
The most beautiful time to visit this beautiful garden is during its last week of winter and during spring, when it reaches its most colorful state, although it is also very beautiful in autumn and summer while it retains a warm hue.
---
Recommended Tours