Please note that the Ministry of Foreign Affairs will revise the Iran visa cost. They haven't been changed since 2015, but there is going to be an increase in the Iran visa costs that will be released in the next 30 to 60 days. You can follow up on this article for further updates in the future regarding the increase in the Iran visa price.
One of the most common questions among travelers coming to Iran is the Iran visa fee. It is every traveler's right to know how much should they pay for their visa processes. In this article, we have provided you with the most common questions regarding Iran visa costs.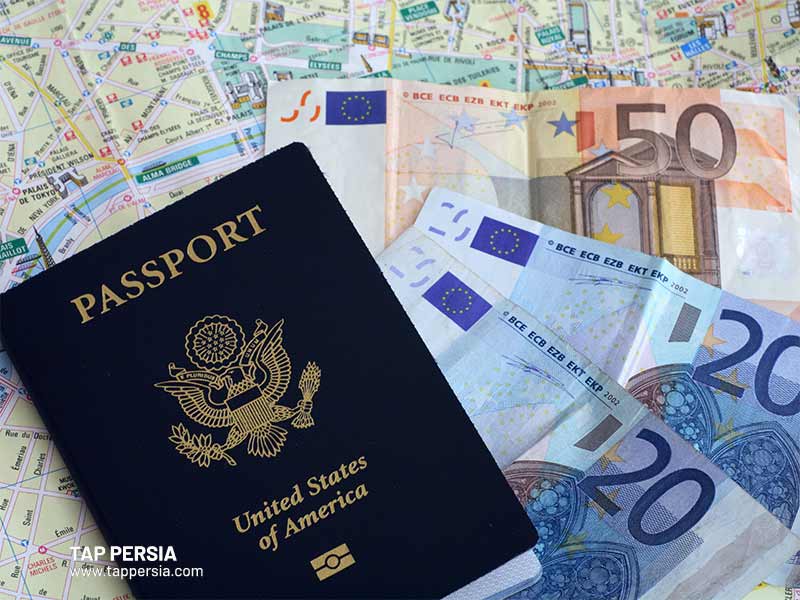 How to Apply for an Iran Visa
You have two ways to apply for an Iran visa:
Through the MFA website individually
Applying through a travel agency (fast and easy to track the process)
It is highly recommended that you choose the second way to travel to Iran. It is fast, easy, and can be tracked easily. All you need to do is to fill in the visa application form and after 3 working days, you have your visa authorization code.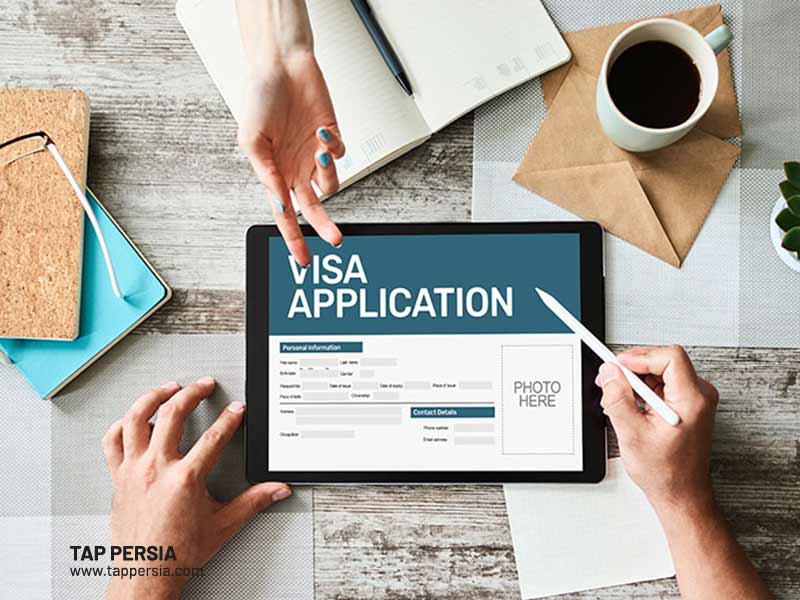 Iran Visa Requirements
For the beginning, all you need is your passport scan and a passport-size photo. Fill in the application form, pay the service fee, and you are all set. Please note that this service fee is different from the visa fee. Let's see what is their difference.
Difference Between Iran Visa Fee and Visa Process Fee (Visa Application Fee)
Before we get to the main point, let's first clear the difference between visa fees and visa process fees. The Visa process fee is charged by the travel agency you are applying through.
The Visa processing fee is for the tracking and processing of your application. Different agencies may charge you from 10 euros to 50 euros. It depends on the work they do. Each agency has its own policy. TAP Persia charges you only 20 Euros.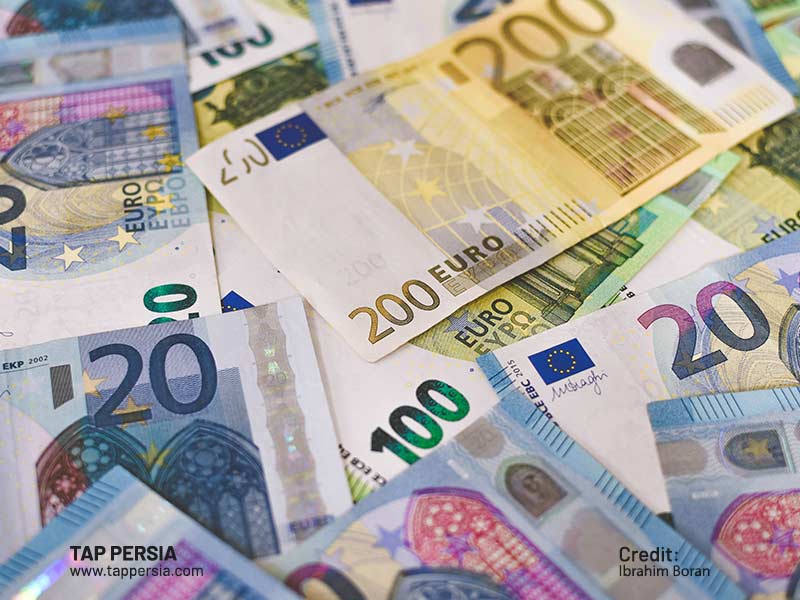 A Visa fee is what the traveler must pay to the Ministry of Foreign Affairs at the airport or the embassy they are collecting their visa at. You can apply individually through the MFA website but it has a high possibility of Iran visa rejection and it might take too long.
It will stay on the pending status and it can't be tracked. Iran visa fee is due upon pickup at the embassy, consulate, or airport VOA counter.
Iran Visa Fee
The visa fee depends on two things:
where you collect your visa (at an embassy or at the airport) and your nationality. Different nationalities pay different fees. This fee also varies for different visa types, the number of entries, and the validity of your visa. We have provided a list of Iran visa fees so you can find your country and plan for one of the greatest trips of your life.
These costs are for a 30-45 days tourism visa and if you wanted to extend it you have to do it in Iran with Iran currency.
Countries
Visa on Arrival
Visa at Embassy
Euro / Other Currency
Algeria
€30
€20 / DZD4300
Angola
€85
€70
Argentina
€70
€35
Armenia
€20
€10
Australia
€145
€100 / AUD160
Austria
€75
€50
Azerbaijan
Free
Free
Bahrain
€20
€20
Bangladesh
€40
€40 / BDT2500
Belarus
€25
€25 / BYN15
Belgium
€75
€50
Bhutan
€30
€30
Bolivia
€85
Bosnia
€50
€35
Brazil
€80
€100
Brunei
€30
MYR100
Bulgaria
€75
€50
Cameron
€60
€40
Canada
€50 / USD65
Chile
€120
€90
China
€100
€85 / CNY680
Croatia
€50
€35
Cyprus
€75
€50
Czech Republic
€75
€50
Denmark
€75
€50 / DKK375
Dominica
€70
€50
Egypt
€30
€20
Eritrea
€40
€25
Estonia
€75
€50
Ethiopia
€25
€15 / ETB675
Finland
€75
€50
France
€75
€50
Gabon
€75
€55
Georgia
Free
Free
Germany
€75
€50
Ghana
€75
€45
Greece
€75
€50
Hong Kong
€80
€60 / HKD600
Hungary
€75
€50
Iceland
€75
€50
India
€90
€30 / INR5100
Indonesia
€45
€20
Iraq
Free
Free
Ireland
€75
€50
Italy
€75
€50
Ivory Coast
€60
€40
Japan
€60
€40 / Y2600
Jordan
€75
JOD39
Kazakhstan
€50
€30
Kenya
€60
€40 / KSH5000
Kuwait
€60
€40 / KWD15
Kyrgyzstan
€45
€30
Lebanon
€20
Lithuania
€75
€50
Magnolia
€70
Malaysia
10€
€5 / MYR25
Mexico
€45
€30 / MXN690
Moldova
€70
Morocco
€30
€20
Mauritius
€60
USD40
Mozambique
€40
€25
Nepal
€40
€25
Netherlands
€75
€50
New Zealand
€150
€120
Nigeria
€55
€40 / NGN28000
Norway
€75
€50
Oman
€75
€50 / MR220
Pakistan
€40
PKR8800
Palestine
€45
€30
Philippines
€55
€40 / PHP2400
Poland
€75
€50
Portugal
€75
€50
Qatar
€75
€50 / QAR225
Romania
€75
€50
Russia
€70
€40 / RUB4800
Saudi Arabia
€30
USD30
Senegal
€50
€30 / USD30
Serbia
€85
€65
Singapore
€75
€50
Slovakia
€75
€50
Slovenia
€75
€50
South Africa
€80
€40 / ZAR640
South Korea
€50
€25 / WON35000
Spain
€75
€50
Sri Lanka
€40
€25 / LKR6000
Sudan
€60
€40
Sweden
€75
€50 / SEK570
Switzerland
€75
€50 / CHF58
Syria
Free
Free
Tajikistan
€30
€20
Tanzania
€60
TZS108000
Thailand
€75
€45
Tunisia
€45
€25 / TND88
Turkey
Free
Free
Turkmenistan
€60
€40
Uganda
€100
€70
Ukraine
€80
€60
United Arab Emirates
€100
AED400
United Kingdom
GBP165
United States
USD80
Uzbekistan
€70
€45
Venezuela
€45
€25
Vietnam
€100
€80
Applying Through E-Visa Website Individually – Not Recommended
If you are applying for your Iran visa individually from the MFA website, you don't have to pay any application fee. All you have to pay is the Iran visa fee in accordance with your nationality and pick-up location.
It is worth mentioning that E-visa has a higher chance of rejection. There are multiple parameters you must keep in mind before you apply for your visa. In addition, you won't be able to track your application process. They are not obligated to answer you about the status of your application
Visa Free Countries – Traveling to Iran Without A Visa
Travelers can stay in Iran without a visa for the mentioned days. If you want to stay in Iran for more than the mentioned time you have to apply for an Iran visa.
The countries which can travel to Iran without a visa are listed below with the maximum number of days they can stay in Iran without a visa. If you want to stay longer even 1 more day you should apply for a visa.
Turkey 3 months
China 21 days (+11 days)
Egypt 20 days
Macau 21 days
Malaysia 15 days
Azerbaijan 30 days (+11 days)
Oman 30 days (+12 days)
Armenia 90 days within 180 days of each visit
Georgia 45 days
Lebanon 30 days
Bolivia 30 days
Venezuela 15 days
Hong Kong 21 days
Syria 90 days within 180 days of each visit
Iraq (Land Borders need to apply for a visa, but air borders No need to apply for Visa)
Different Costs for U.K, U.S, or Canadian Citizens
Citizens of the U.K, U.S, and Canada need to have the company of a tour guide from the moment they get to the airport. So you are definitely going to need a travel agency to apply for your visa and get a tour guide.
Different agencies may charge you with different fees but TAP Persia's visa process fees for these travelers is 60 Euros.
If you have dual nationality in the mentioned countries and another country, it is best to use your other passport to pay less money for your Iran visa fees. You can see the complete table of costs in this article. Just scroll back up!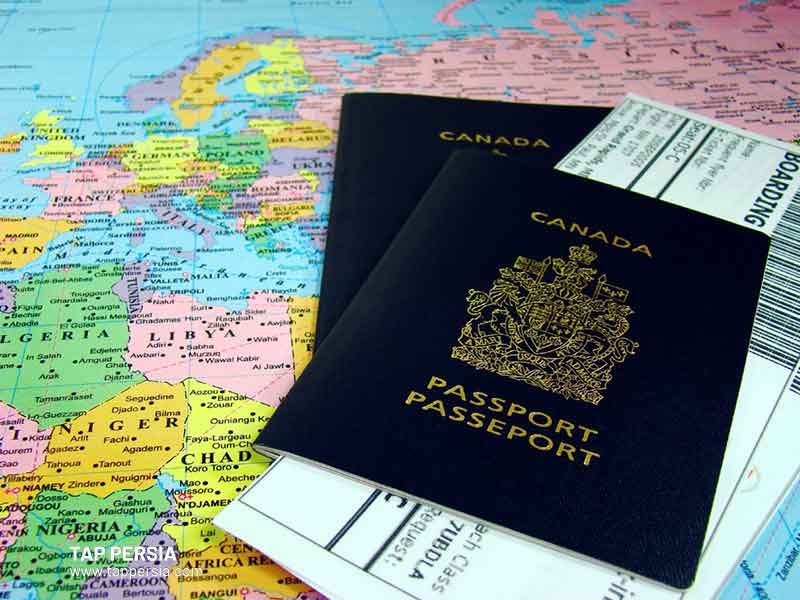 Should I Collect My Visa at an Embassy or at the Airport? Which one is Cheaper?
The Visa fee at an embassy is cheaper than the VOA. However, collecting your visa through an embassy may be time-consuming and hard. Some embassies may tell you to come back in a couple of days or charge you more for the fast processing of your application.
Make sure to check with the consulate or embassy that they don't consider urgent visa collection otherwise they will charge you more; the agency can not apply for an urgent visa and whatever they charge more is from their side. So it is better to collect your visa at the airport and pay the visa fee at the airport.
Dual Nationality
If you have a dual nationality you can see with which of your nationalities you can pay less and apply through the passport that helps you save some money for the real adventure.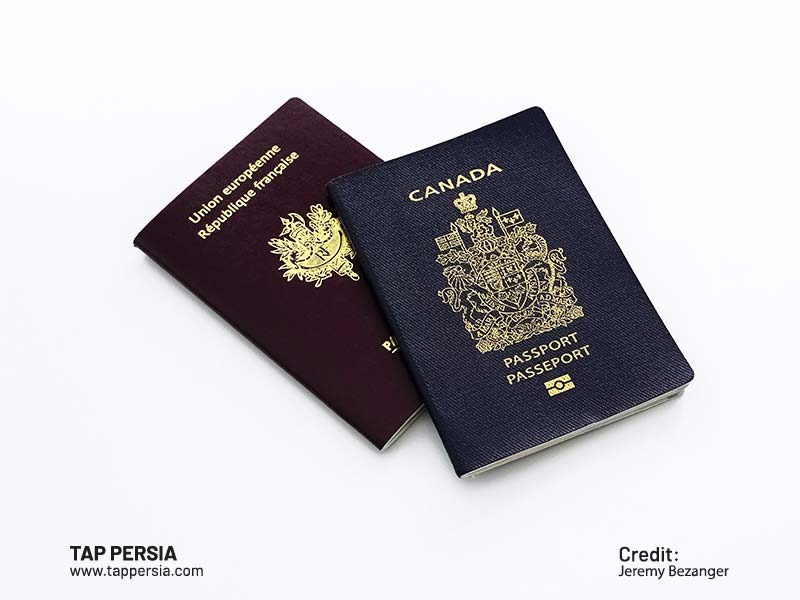 How should I pay for Visa on Arrival (VOA)?
One of the things you should definitely have with you before coming to Iran is enough cash. You are going to need to pay in cash at the airport in EUR or USD currency to pay the visa fee.
You cannot use your debit cards in Iran. Most countries pay around 75 EUR, but prices vary. Check out this section for exact prices.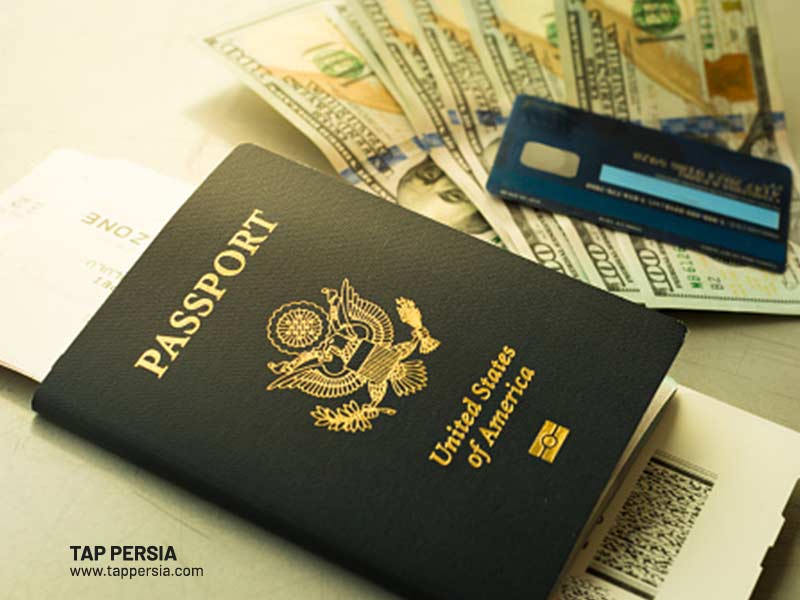 You should notice that different types of visas have different fees. As mentioned before, you have to keep in mind that the visa fee also depends on your nationality. So it differs from one country to another.
Entry Visa (Type A):
This type of Iran visa is applicable for those foreign citizens who have an invitation letter from family, ministries, governmental organizations, or private and public sectors for the purpose of work, or visiting family and friends.
Tourist Visa (Type B):
The most famous kind of visa all around the world is a tourist visa. You all know it and it works best for you if you are traveling to Iran for pleasure. All foreign citizens can apply for a tourist visa in order to visit the exquisite country of Iran.
Pilgrimage ( Type C):
All the foreign Muslims all around the world who are willing to visit religious holy sites are applicable for this type of visa.
Diplomatic (Type D):
All diplomats and government workers are eligible for this type of visa.
Education (Type E):
All foreign students, professors, scholars, and researchers are eligible to apply for this type of visa. What is worth mentioning is that you must have the Certificate of Eligibility for Nonimmigrant Student Status from the science ministry, education ministry, or an accredited academic institution when you want to apply for your Iran visa.
Temporary work (Type F):
Skilled workers, doctors, engineers, and generally all specialists in different fields can apply for this visa. As the name suggests these travelers are traveling for temporary work and to share their skills with Iranians.
It is worth mentioning that they must attach a labor certificate from a sponsor employer in Iran, approved by the labor ministry to get their Iran visa.
Transit (Type G):
This kind of visa allows foreign citizens to pass through Iran with no purpose of staying. Merchants and transporters are mostly the people who apply for this type of visa.
Media (Type H):
All members of the media including radio workers, press reporters, cameramen or photographers, cinema and television directors, actors, and producers who are traveling to Iran as a part of their job can apply for this kind of visa.
If you are one of the members of the cast and crew keep in mind that you must have a permission letter from the Media & Public Diplomacy Center when applying for an Iran visa.
Investment (Type I):
Businessmen, merchants, and of course investors can get an Iran visa with their approved letter from the Organization for Investment Economic and Technical Assistance of Iran.
Marital (Type M):
There are many families all around the world with different nationalities. If your wife or husband is an Iranian citizen, this is the visa you can apply for. This also works for the children of such families.
Medical (Type T):
This special type of Iran visa is for those foreign citizens who are traveling to Iran for medical purposes. These travelers must have an approval letter from one of the authorized medical centers and also the reason for their medical visa application such as surgery.
How to Know You are Applying for the Right Type of Iran Visa?
The best and safest way to apply for a visa to visit Iran to make sure that everything is fine is by applying through a tourist agency.
There are numerous travel agencies in Iran such as TAP Persia to make sure that you get the opportunity to visit Iran, the land of wonders. Choose the one you want to experience your travel with to make sure you can visit Iran without any problems.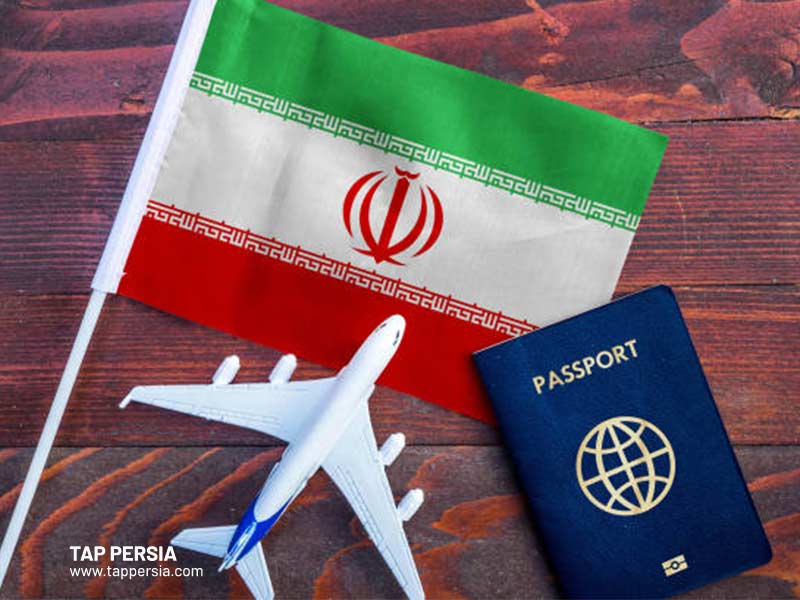 If you are planning to visit Iran do not hesitate to consult our operation team to let you know what kind of visa works best for you.