Enter through the big doors and walk into a big garden. Far from the building, you will stop for a moment to make sure your eyes see clearly. Yes, that magnificent, beautiful, blue building is for real. The Museum of Time in Tehran is one of those underrated attractions that you literally shouldn't miss. Keep on reading to have a virtual tour, using words, to know more about this wonderful museum.
History of the Iran Time Museum Building
Iran Time Museum is the first museum of its kind in Iran. you get to see some precious objects including old clocks and watches. However, the building itself is one of the masterpieces of Iranian architecture. The building is almost 80 years old.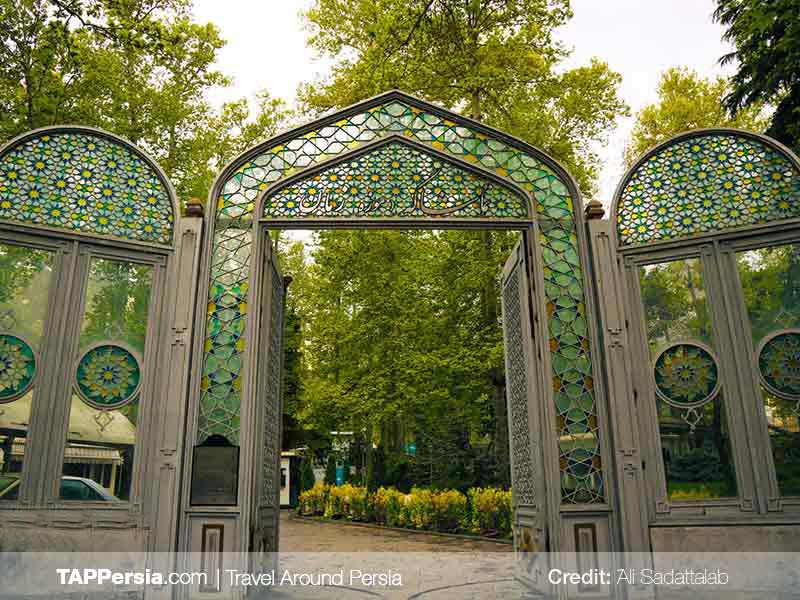 With two floors and 700 square meters, the whole area is about 5000 square meters. Since the building has incomparable plaster and tile work, it is also registered as one of Iran's great national artworks. The building's facade and plasterworks are the mixtures of the Iranian and European styles. Wooden doors, stained-glass windows, and the Persian garden will take you back to the time of Qajar kings: Mohammad Shah and Naser al-Din Shah.
What you See Inside the Museum of Time
Inside the museum's building, there is a collection of precious watches and clocks that takes you back through time. All these antiques are collected from the 17th to 20th centuries from England, France, Switzerland, and Germany. In addition, you get to see the clocks of famous people such as Naser al-Din Shah of Qajar, Professor Hesabi, and Iranian actor, Davoud Rashidi. Furthermore, You would also find the ship clock, two-stroke watches, guard watches, ancient Iranian calendars, and time-measuring dishes in different parts of the museum.

First Floor of the Museum
The first floor of the museum of time includes spectacular examples of alarm clocks, such as desktop clocks, pendant clocks, and stand clocks, that each of them is a combination of industry and art. Another part of the museum of time first floor is a beautiful room called the Isfahani Room. The skillful design of this room is similar to the music room of Ali Qapu Palace in Naqsh-e Jahan Square of Isfahan.

Second Floor of the Museum
The museum of time second floor is dedicated to parts such as the clock repair utility, a set of watches, and pocket watches. Also, you can find astrological timer instruments, a replica of Bisotun inscriptions and ancient calendars on this floor of the museum of time.
The Little Nice Cafe in the Yard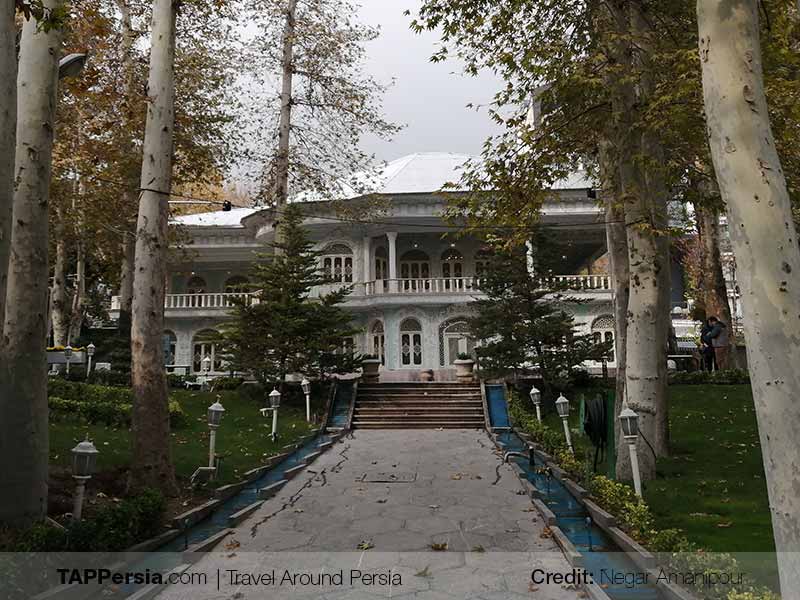 There is a famous cafe in the yard of the museum of time where you can sit back among the trees while enjoying a sip of Persian tea. Without a doubt, the beauty of the museum of time building strikes every audience. By entering this beautiful and authentic mansion, you cannot think for hours of anything but the art and Iranian architecture of this museum.
---
Recommended Tours