The more time you spend in Kerman, the more surprised you will be. This vast province has a lot of breathtaking spots at every turn. Kerman shows you strangely striking sights that will remain once for a lifetime experience. Today TapPersia is going to take you to a wonderful waterfall in Iran. A waterfall located in the heart of the hot Lut Desert, Keshit Waterfall. Golbaf City is the home of Keshit Waterfall. Join us to learn more about this spectacular tourist attraction in Kerman Province.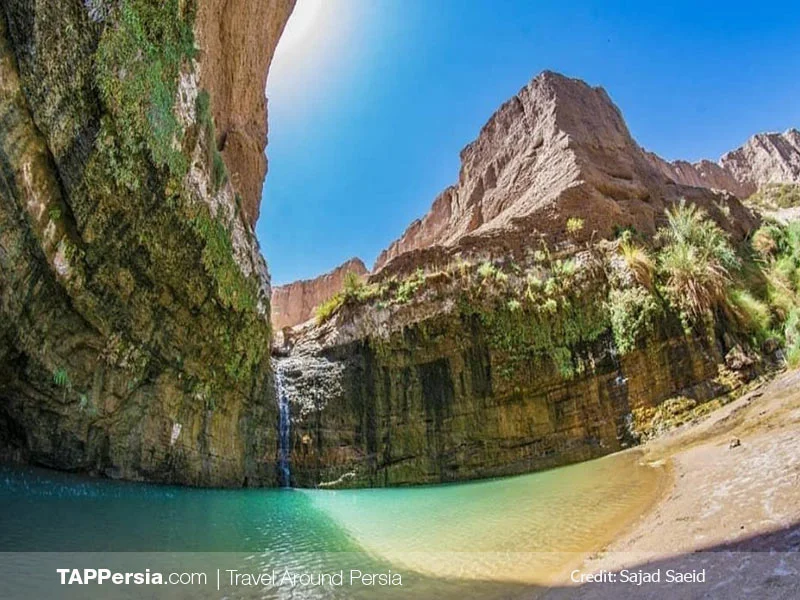 Welcome To Keshit Waterfall
Keshit waterfall is a unique phenomenon in a desert. It has created spectacular views not less than a paradise. This waterfall is 12 meters long. Lush valleys, magnificent palm groves, and dozens of other waterfalls originating from Keshit surround it. And the whole thing creates a picturesque landscape that fills you with amazement.
This geographical miracle makes the situation appropriate for trees and crops to grow. You can find grape trees, figs, walnuts, and products such as wheat and barley.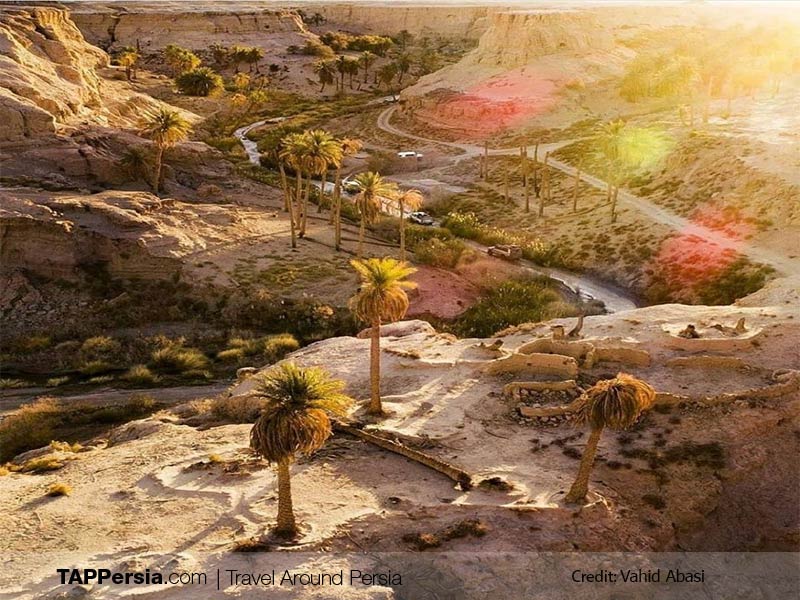 Keshit waterfall flows throughout the year. Impressively, it covers an area of ​​600 square meters and has created natural pools. Among them, there is a very famous pool that locals call "Darya" which literally means the sea. Locals go swimming in the pond from time to time. Tourists are welcome to experience an exciting swim in it, as well.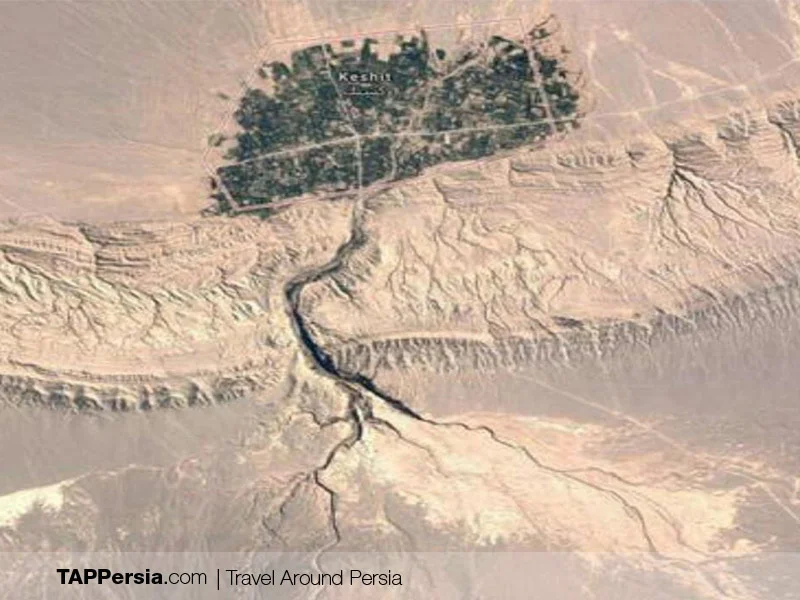 Where Is Keshit Waterfall?
As said Keshit waterfall is in Kerman province,  40 Kilometers away from Golbaf city, Keshit village. This natural attraction is the only waterfall on the outskirts of Lut and one of the stunning wonders of the village, among many. Keshit village has its own historical texture, antiquity, and old castles that you should not miss. It is interesting that Keshit village and its waterfall on satellite images look like a tree with its roots. Stay with us to learn more about this heavenly natural beauty.
What To Do In Keshit Waterfall
Let's take a short review of what you can do while visiting Keshit waterfall.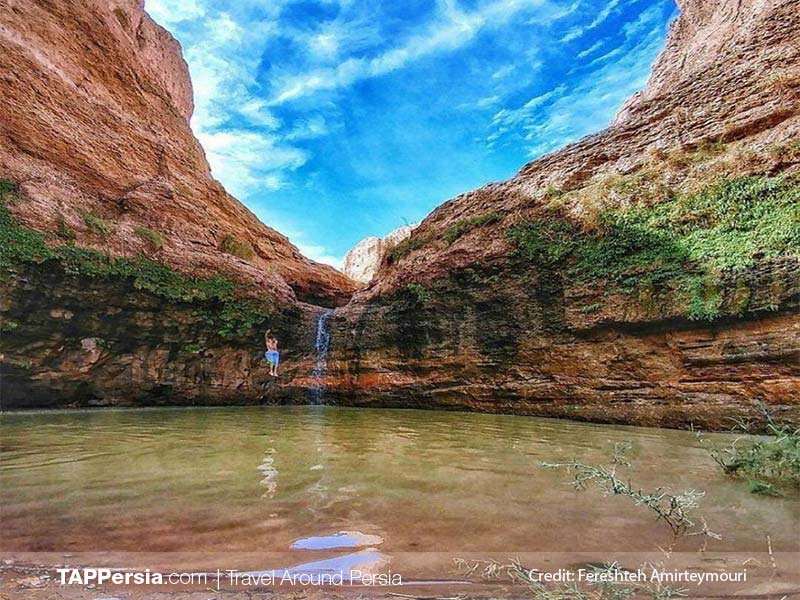 As you know, this unique waterfall has been created a pond at its own foot. Where brave and adventurous tourists can experience exciting divings from the top of the valley. Of course, you should be careful about it, since this natural pool has different depths. Therefore, do not forget to find out the depth of the spots that you are going for a dive.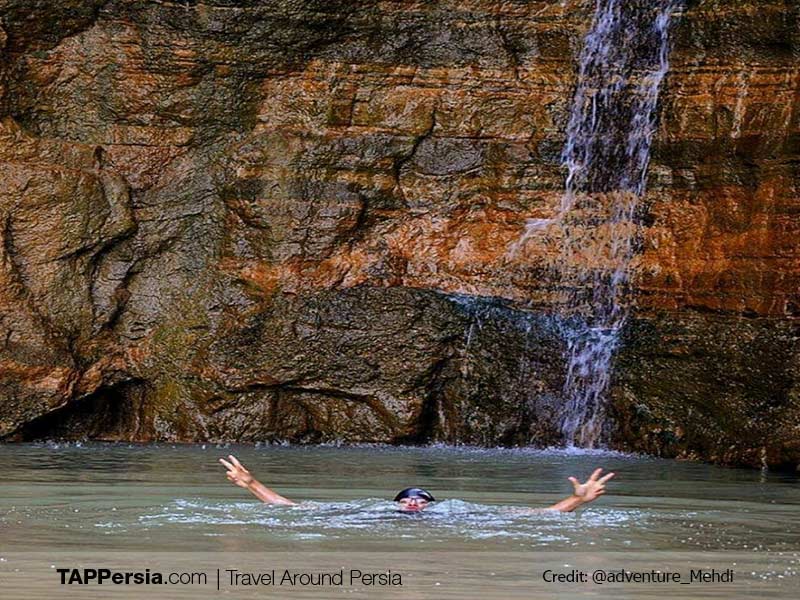 Swimming in nature is one of the greatest pleasures that no one can bear to say no to. If you are a fan of this cool hobby, you can experience a pleasing time, swimming in the Keshit waterfall pond.
You might be excited to know that there is some kind of therapeutic fish species in this natural pond. They eat the dry and dead skin of the body. Thus before going for a swim consider it. Despite their therapeutic properties, some people do not find the sensations pleasant.
If you are interested in photography, Keshit Waterfall with its pristine nature and unique landscapes can add a treasure trove of beautiful and amazing photos to your memoir album.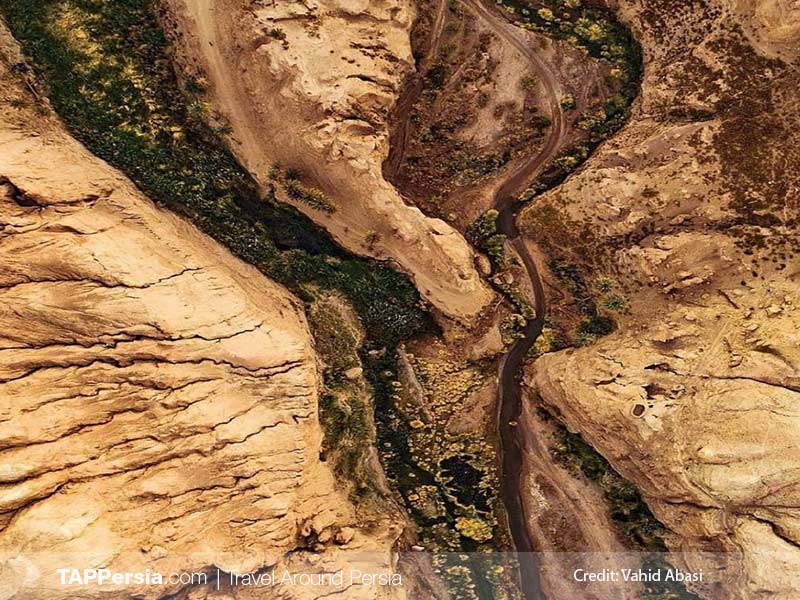 Facilities Around Keshit Waterfall In Kerman
Fortunately or unfortunately, there are no amenities for tourists next to Keshit waterfall. Fortunately, because the area has remained unspoiled and pure. And pure nature lovers would enjoy it a lot. Unfortunately, because there are no tourist facilities. And that's why it is better to have complete equipment and essentials with you when traveling to this pristine nature spot. Of course, to access more facilities, you can go to Keshit village, which is not far from the waterfall.
There are traditional hostels in the village to stay for night or you can camp if you wish.
The Best Time To Visit Keshit Waterfall
Considering the arid-climate of the desert the best time to visit the waterfall and the village can be from early autumn to mid-spring.
Important Tips For Traveling To Keshit Waterfall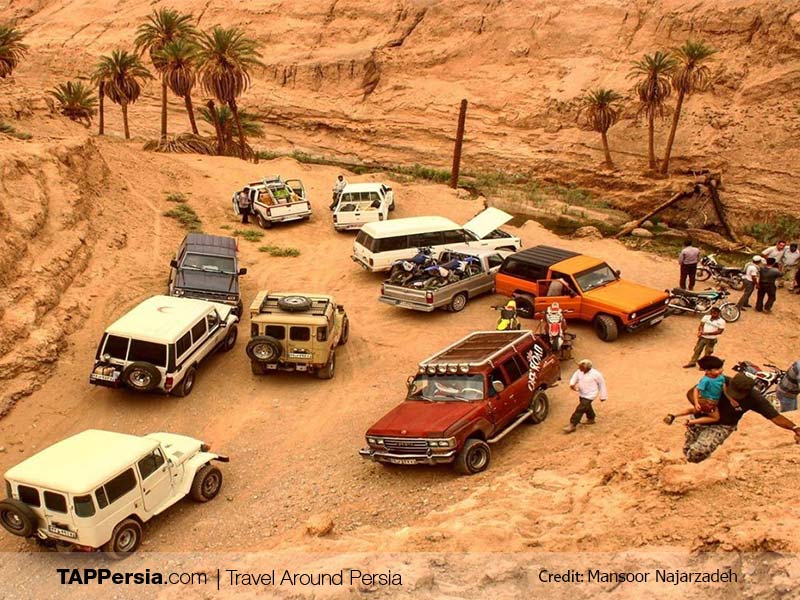 Due to the lack of mobile reception, the risk of falling from the precipice, the presence of poisonous insects and nocturnal animals, it is better to leave the area before sunset.
Do not dive carelessly. Due to the mud in the natural lake of the waterfall, diving in shallow areas can be life-threatening.
Although camping in this area is not highly recommended, if you plan to spend the night, be sure to travel to this pristine and beautiful area as a group with a guide.
The route to Keshit waterfall is a desert road, uneven and bumpy, which might make it a bit difficult for you to drive. Therefore, hit the road with sufficient and safe equipment.
Unfortunately in the past, this area was unsafe due to the influence of smugglers and countless drug dealers. But happily, now this road is safe enough for tourists.
Final Words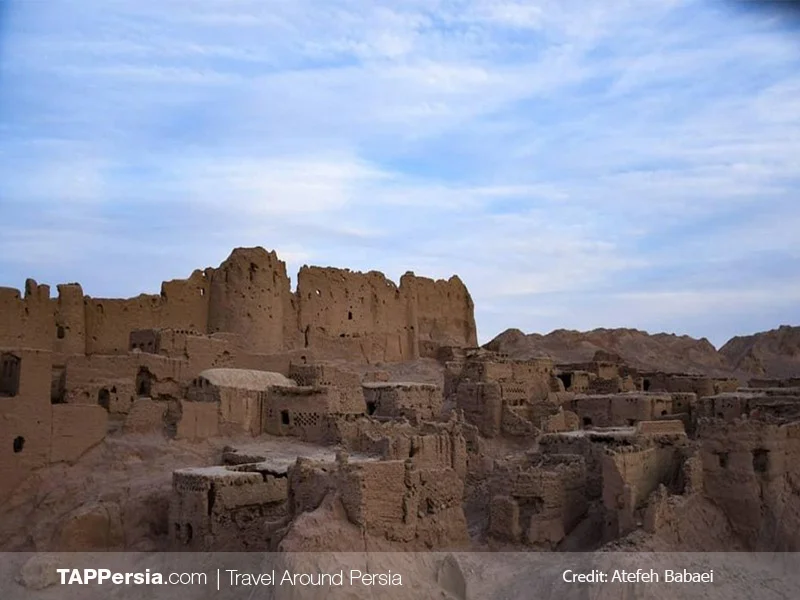 So if you plan to visit the Keshit Waterfall you need to go through the village that is a good chance to visit the Keshit Castle also. It is surely worth a visit.
Nature has a lot to offer to us to enjoy but it is very important to be careful. That's the reason we are asking you again to consider the tips and take care of yourself. Thank you for joining us. If you enjoyed reading, please let us know in the comments. For further information or booking a tour, you can contact us via the contact information at the end of this page.
---
Recommended Tours