Iran offers marvelous deserts to tourists. Walking barefoot on sand dunes, listening to the sound of wind, camping, and counting the stars at night are some unforgettable and memorable experiences you can have at deserts. In Iran, there are usually several caravanserais in each desert to pave the way for travelers to have a place for resting at nights during their journey. These days you can also visit the last vestiges of caravanserais and wonder what experience would travelers had in ancient times during their long journeys across Silk Road. Maranjab Desert, Dasht-e Kavir, and Mesr Desert are some of the well-known deserts in Iran.
Where is the Maranjab Desert?
Located in Isfahan Province, Maranjab Desert is close to the historical city of Kashan. Having easy access, it is a perfect destination for desert lovers within a 60-kilometer distance toward north-east of Kashan and right across Aran va Bidgol County.
For environmentalists, the remarkable point about here is housing reptiles like eagles, lizards, and snakes, and some rare birds. So, do not forget to take your binoculars to watch some of these rare species. The staggering sand dunes and hills are what awaits you in this desert. One intriguing point about it is its rich vegetation. Fortunately, some of the plants have been planted by the Department of Natural Resources in order to combat desertification and avoid soil erosion.
What Awaits you in the Maranjab Desert?
There are fabulous historical monuments in this area like Shah Abbasi Carvensarai and Dastkand Well not to miss. Salt Lake and Sargardan Island are natural sites to which you should make a visit.
Shah Abbasi Carvensarai
The ancient Shah Abbasi Caravanserai is a must-see in the Maranjab Desert. In 1012 AH, Shah Abbas Safavi commanded to build this caravanserai right along the Silk Road in order to provide a shelter for passengers crossing the desert. Having 29 rooms in a square-shape structure, the whole caravanserai encompasses an area of 3,500 square meters.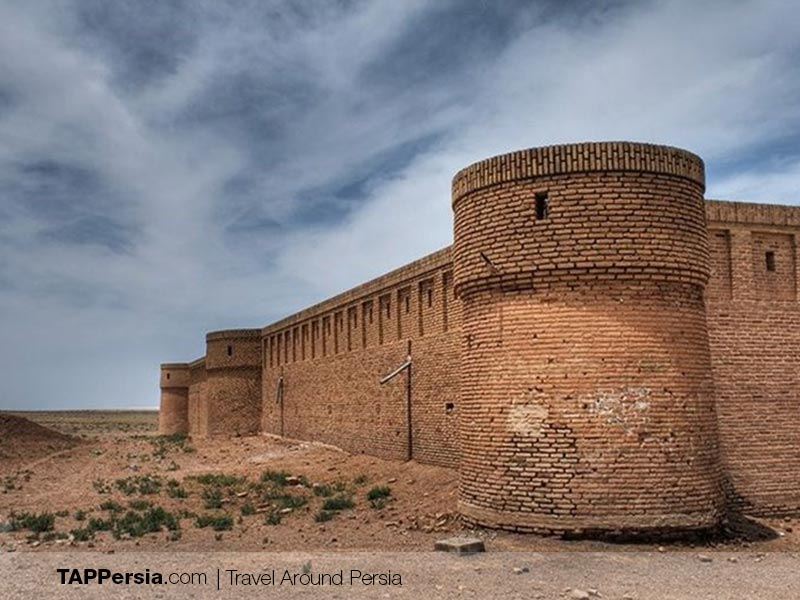 Dastkand Well
In a five-kilometer distance to the east of the abovementioned caravanserai, you can find Dastkand Well. Same as other wells, it was built to store fresh and drinkable water. It would be beneficial to know that the wells' structure contains layers of sand in order to absorb salt and produce pure water to drink.
Salt Lake
Salt Lake is another natural attraction, located in nine-kilometer distance to the Carvensarai. Known also as Masileh, Salt Lake holds the water from Rud Shour (Shour River) and some other rivers. It is dried and covered with salt for most of the year. Salt Lake is undoubtedly a fantastic destination for geologists to find geometric forms made of salt crystals on the lake.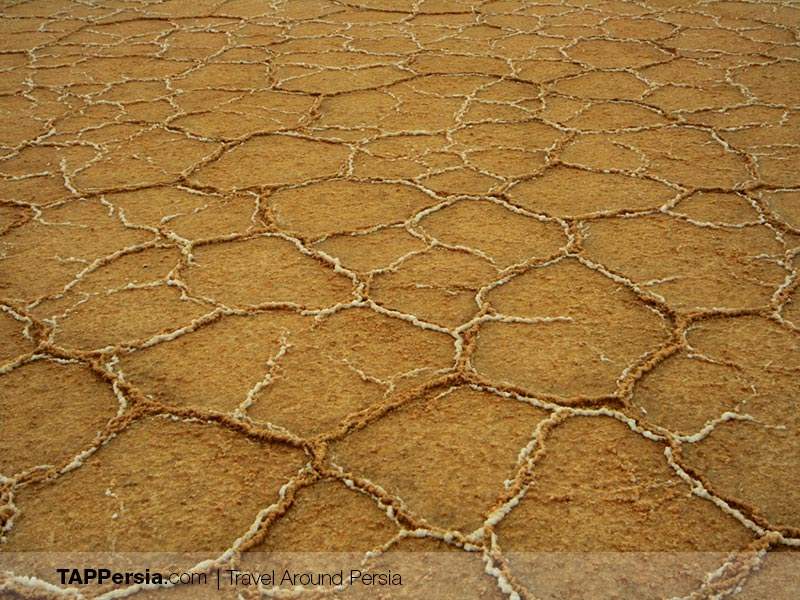 Sargardan Island
Sargardan Island (called Jazire Sargardan in Persian) means Wandering Island. Right across the Salt Lake, unlike typical islands, this island is floating in salt instead of water. From a distance, this island is like a huge ship dancing in the heart of a sea of sands.
The reason why it is called a Wandering or Sargardan Island lies under the fact that after precipitation, the water surrounding the lake is moving and somehow it seems like that the island is moving not the water. That is why it is known as Jazire Sargardan. If you are more of an adventure seeker, this mysterious island is a perfect spot for you to investigate through some unresolved mysteries about this island.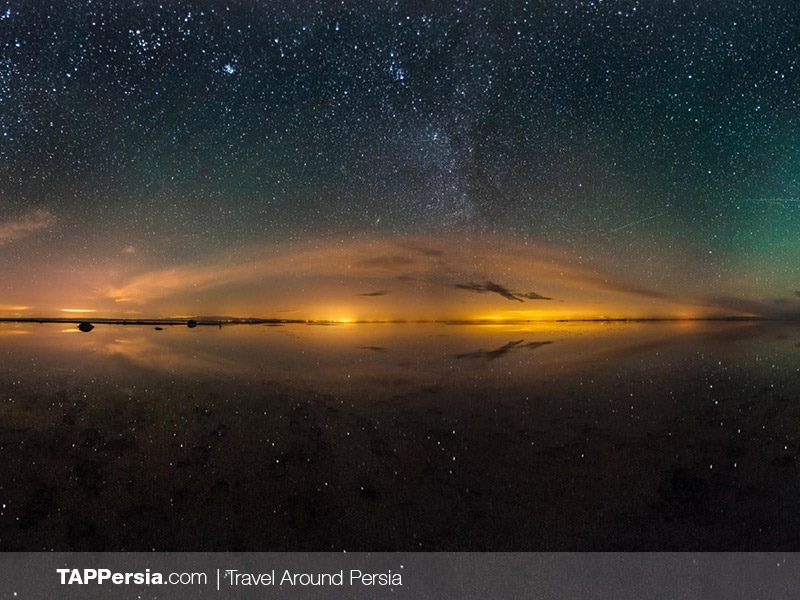 Activities You Must Do in the Maranjab Desert
This desert offers you a unique experience of living peacefully in the moment far away from all the hustle and bustles of city life where there are no external noises and all you can hear is the nature whispering a smooth sound of wind in your ears. You can free up from all those traffic, noises, and pollution and spend a marvelous time in the heart of nature. Camping with a group for the night can be quite adventurous to watch the innumerable stars in the sky. You can set a bonfire and enjoy gathering around it and chatting. Having a delicious cup of original Persian tea is also highly recommended there.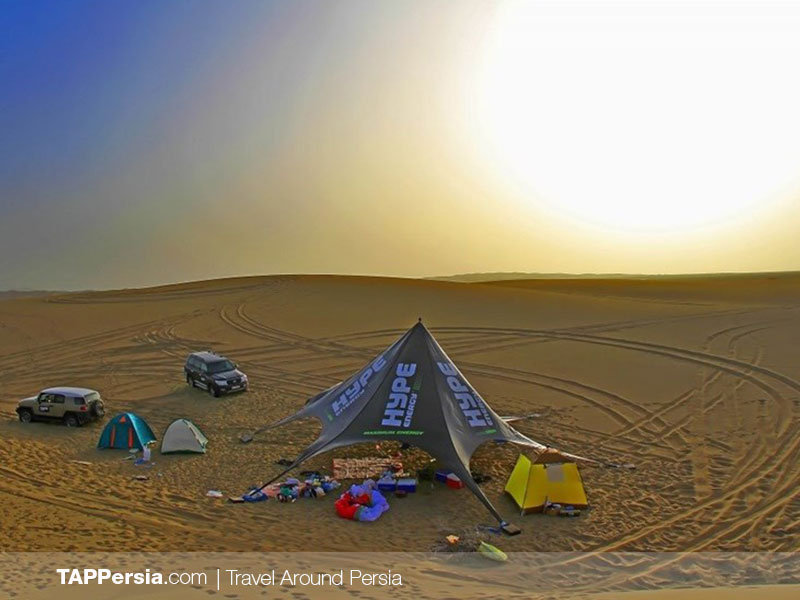 In case you are looking for more adventure, Safari is a great activity for you to do in the Maranjab Desert(Kashan Nature). Besides, have your camera with you to record some of these unforgettable moments.
More importantly, bear in mind not to travel alone to deserts in Iran. It is a risky decision since the chances of getting lost are so high. You definitely need a tour guide no matter how much of a professional traveler you are! Not to mention that a group trip to this desert is a wiser choice.
Since there are so many marvelous places you can see in the Maranjab Desert, we recommend dedicating a day for your visit there or you can go in the evening and spend the night there. Additionally, do not miss out on the nearby attraction like the Underground City of Nooshabad and Abyaneh Village. There are also magnificent attractions in Kashan like Fin Garden, Boroujerdi House, and Sultan Amir Ahmad Bathhouse to visit.
Recommended Tours