Kashan and Isfahan are not restricted to their attractions in the city; there are numerous stounding sites out of the cities where you should also visit. One of the very prominent places you should go while visiting Isfahan and Kashan is Abyaneh Village. It is one-hour-drive from Kashan and a two-hour-drive from Isfahan.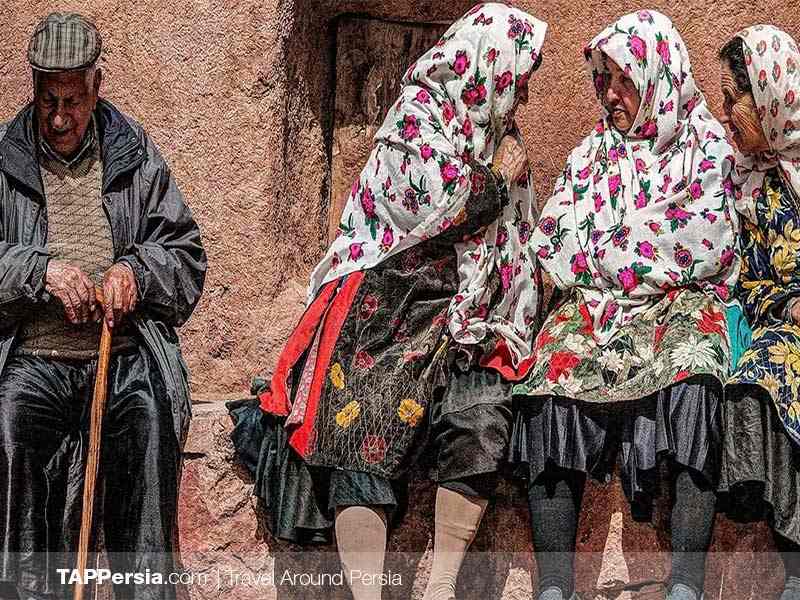 Far far away from all the hustles and bustles of the city lives and the cutting-edge technologies, you will find a peculiar village in red. Right on the mountain slopes, in the central district of Natanz County, the mesmerizing Abyaneh Village lies. It is one of the oldest villages of Iran that still has preserved its exceptional style and did not get lost in the flows of modernity. Each year, it welcomes thousands of tourists from all around the world who are looking for a digital detox.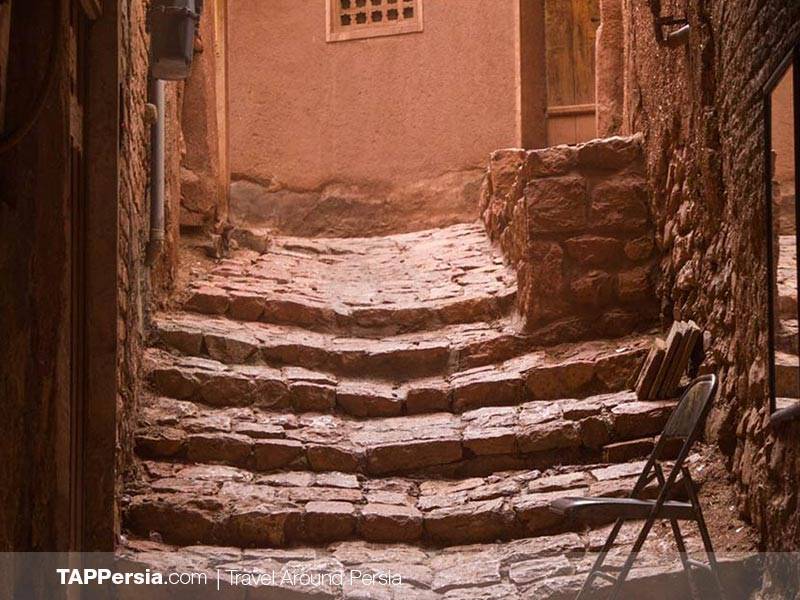 How Come the Whole Abyaneh Village is in Red?
You might be wondering where all this red comes from? What is the fact underlie it? Well, the red goes back to the iron oxide in the soil of a mine in that area. That is why it is immersed in a red hue that makes it a distinguished village. Lattice windows and balconies made of wood is another remarkable feature of the architecture of the village. Don't forget that putting on a local dress in the convoluted alleys make it a scenery to take a memorable picture.
Due to its magnificence and an agreement between Abyaneh Research Center and the Archaeology Research Center of the Iranian Cultural Heritage and Tourism Organization, from 2005 village is under excavations to find more archaeological proofs of its structure.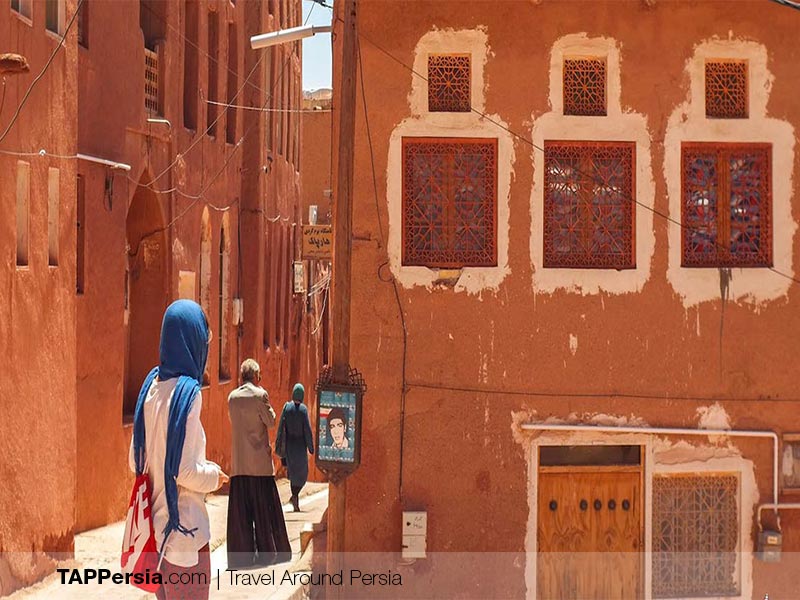 What is so Unique about this Stepped Village?
The houses and structures engulfed by mountains are in a harmony with the surrounding area specially the mountains; as if they are a natural and inseparable part of the landscape. The structure of the village is so odd and unique; the stepped villages in Iran are quite famous. There are about 14 villages in Iran having such structure; Masoule in north Iran, Uraman Takht in Kurdestan, and Sar Agha Seyyed in Chahar Mahal va Bakhtiari are some to mention.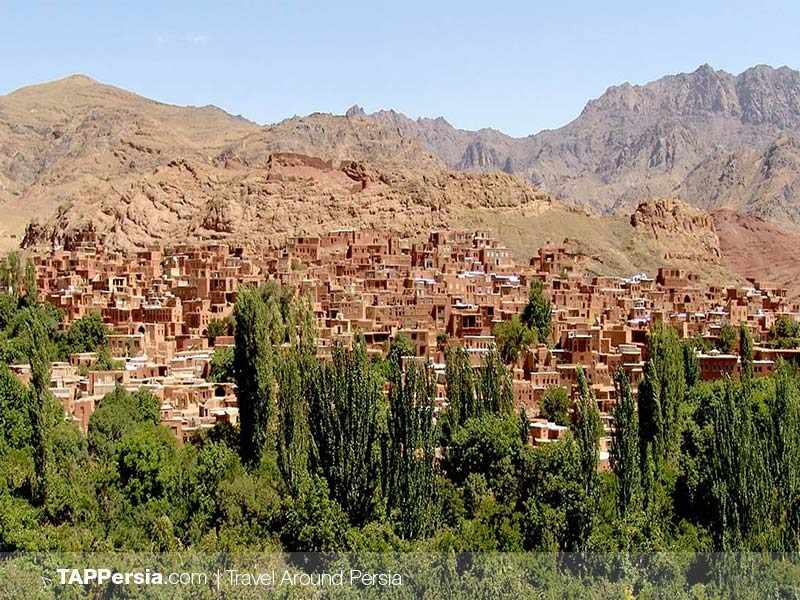 In the stepped-like villages, every house's roof is the upper house's yard. The benefit of the village being stepped is first for conserving energy; as a result, most of the time, the houses are directly toward the sun. Secondly, it's compatible with the foothills since building houses at the same level can be costive.
Surprisingly, people in Abyaneh have preserved their lifestyle, traditions, rituals, customs, and language over the course of time. People speaking some Pahlavi words is a good indicator of their cultural conservation. Actually, people's dialects have characteristics of Sassanian Language.
The reason why people have preserved a variety of their traditions and rituals and their language as well lies under the fact that this village is remote from city life and was isolated throughout history. So in case of being interested in ancient cultures, make yourself ready for some hands-on experience.
The People of Abyaneh Village
Despite the fact that the village is on top of each tourist's bucket list while visiting Iran, a few families live there. It is also a summer camp for some families due to its pleasant weather in summers.
One of the main features of Abyaneh is the way people dress. Women and girls typically wear a long white scarf that has mesmerizing embroideries woven on it. They also wear an under-knee skirt that has colorful patterns which are in harmony with their dress. During the cold months, they typically put on a velvet vest too. Men also wear in a traditional way; wide trousers and black vest is what men usually wear in the village of Abyaneh.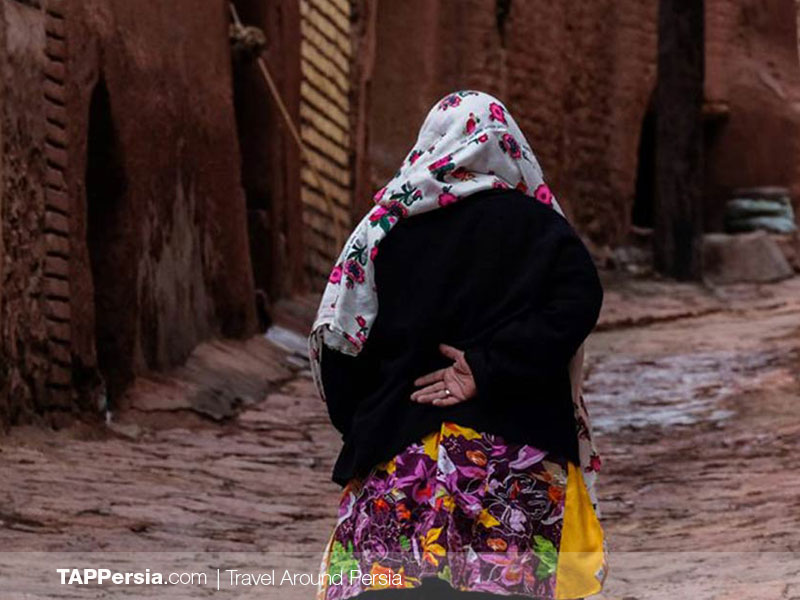 Touristic Attractions
Abyaneh has a variety of exciting sites for tourists. The sites belong to different periods including Seljuk Era, Qajar, and Pahlavi Dynasties.
Jame Mosque: Jame Mosque is one of the chief attractions of the village dating back to the Seljuk Dynasty. Built in the 11th century, ancient carvings and the eminent wood Mihrab are the features of the Jame Mosque in Abyaneh. The floor is made of wood and interior design is decorated with Bote Jeghe and calligraphy. The castle on top of the village and the Zoroastrian fire temple are other sites of Abyaneh not to miss visiting.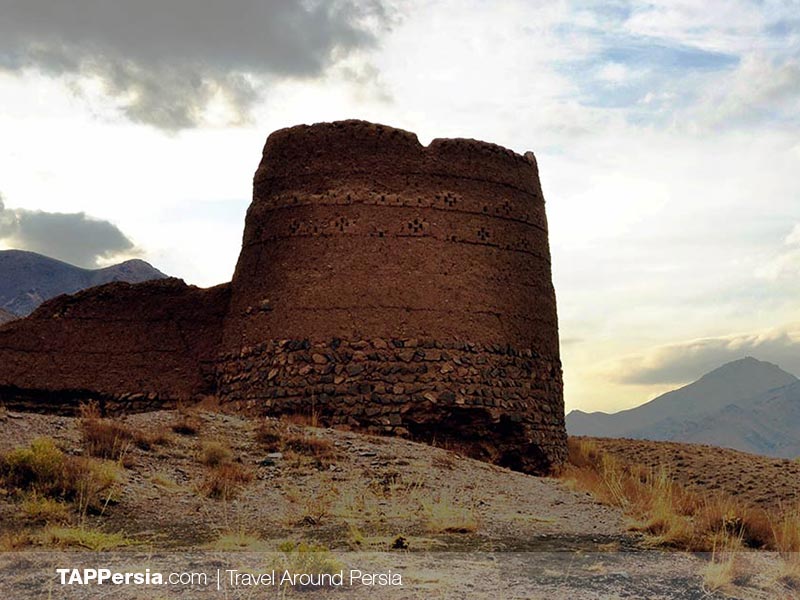 Caravanserai: In ancient Iran in the desert areas, caravanserai was a typical place for people and animals to have gone a long trip to rest. It has different rooms and sections for people and animals to rest and have goods stored. There are two caravanserais in the village of Abyaneh and a few Shotorkhaneh where rich people used to have their camels rested.
Monastery: Dating back to the Safavid Period, the monastery is a three-story building decorated with magnificent embellishments. Known as Khaneghah (Khaneqah) in Persian, the monastery was a place where Sufis lived and studied. So it might be quite exciting to go through it and investigate what was actually going on there! Who knows! You may become a Sufi yourself!
Abyaneh Anthropology Museum: Opened in 2005, this museum features the unique lifestyle of people. You can see people's clothing, cooking, and agricultural materials, sculptures, and images showcasing people's lifestyles, traditions, and customs in this museum.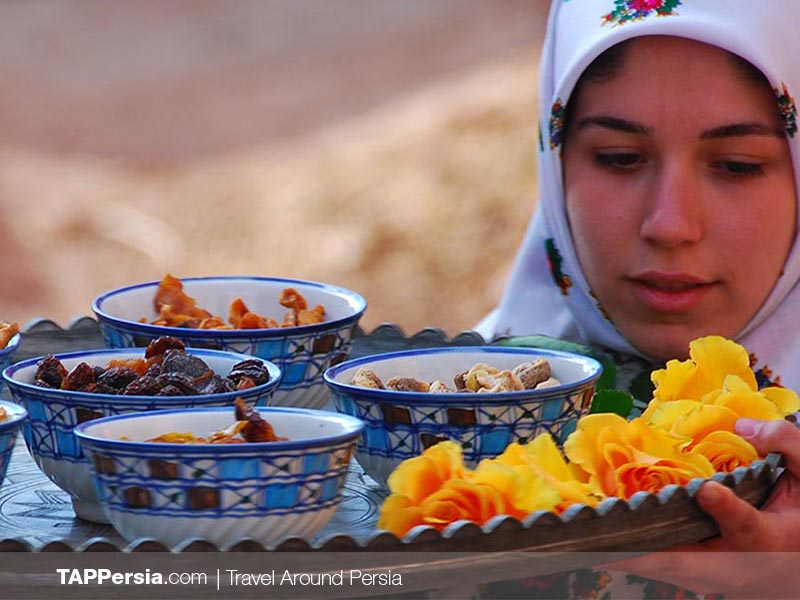 When is the Best Time to Visit Abyaneh?
The pleasant weather of Abyaneh Village makes it a perfect destination for almost all seasons. But if you are looking for the very BEST time to visit there, autumn and fall are better choices; besides, during these two seasons visiting other attractions of Iran will be easier and more enjoyable for you.
If you have a limited timing and also want to make a visit to Abyaneh, bear in mind that it is located on a detour from the Kashan to Isfahan highway. As a result, you can make a stop-over in Abyaneh on your way to Isfahan. When visiting there, do not forget to buy some dried fruit or colorful scarfs which makes it a perfect souvenir or a memorable piece of your trip.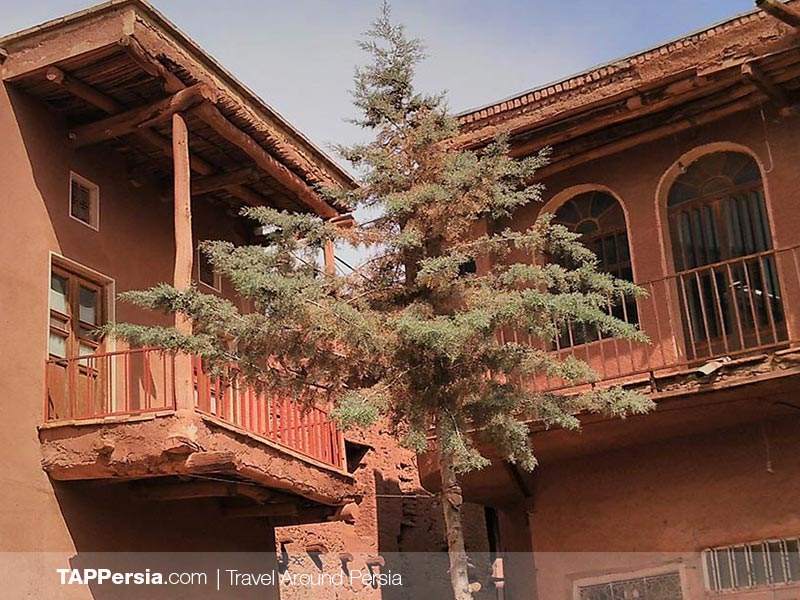 This enigmatic and exceptional village definitely worth a visit. So make yourself ready for quite an adventure where you will be surprised by houses in steps, traditions preserved, and authentic people with no modernity.
In this article, we tried to provide you with all the facts you need to know before visiting Abyaneh. In case you have any questions or have visited there so far, we'd be happy if you share your experience and questions with us in the comments below.
Recommended Tours