Iran, a nation rich in ancient cultures and history, is home to a number of stunning palaces that serve as reminders of its brilliant architectural past and regal lineage. These palaces provide guests with a window into the magnificence and grandeur of Iran's royal past with their elaborate designs, sumptuous interiors, and enthralling tales. Every palace in the nation displays its artistic and cultural heritage, from the imposing Golestan Palace in Tehran to the charming Ali Qapo Palace in Isfahan. We shall go across Iran's palaces in this blog, taking in its stunning architecture, historical significance and royal atmosphere.
Golestan Palace
Situated in the center of Tehran, the Golestan Palace is a magnificent example of fusion architecture. This UNESCO World Heritage monument, which was formerly the Qajar dynasty's home, combines Persian and Western architectural elements. A visual spectacle is created by the palace's elaborate tile work, mirrored hallways, and exquisitely designed gardens. The complex has a number of structures that visitors may tour, including the Marble Throne Hall, the Mirror Hall, and the Diamond Hall, which are all beautifully crafted and decorated. An invaluable cultural resource, the Golestan Palace gives a glimpse into the lavish lifestyles of Iran's royal family.
Sa'adabad Palace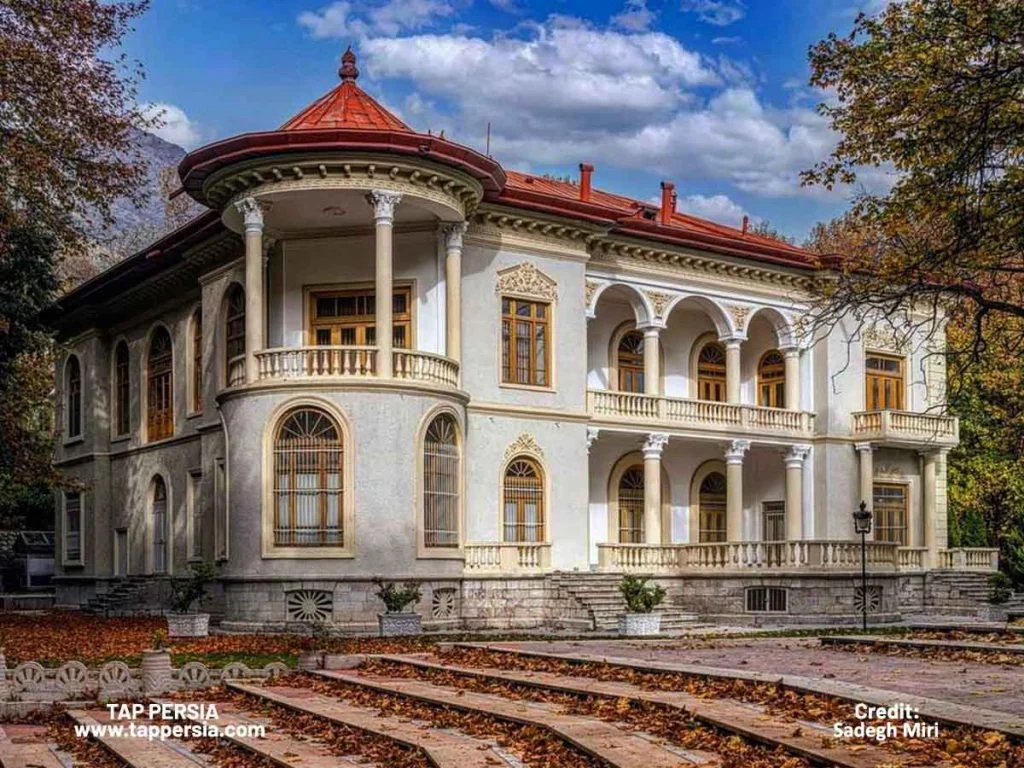 The royal dynasty of Iran lived at the beautiful complex known as Sa'adabad Palace, which is situated in Tehran. The palace has a sense of grandeur and elegance about it, set amid verdant gardens and encircled by majestic mountains. Visitors are enthralled by its magnificent architecture, which combines European and Iranian architectural elements. Sa'adabad Palace is home to several museums that display an amazing array of works of art, antiques, and historical artifacts. By exploring the palace, guests may get a firsthand look at the greatness of a bygone age and get fully immersed in Iran's royal history.
The Green Palace (Shahvand)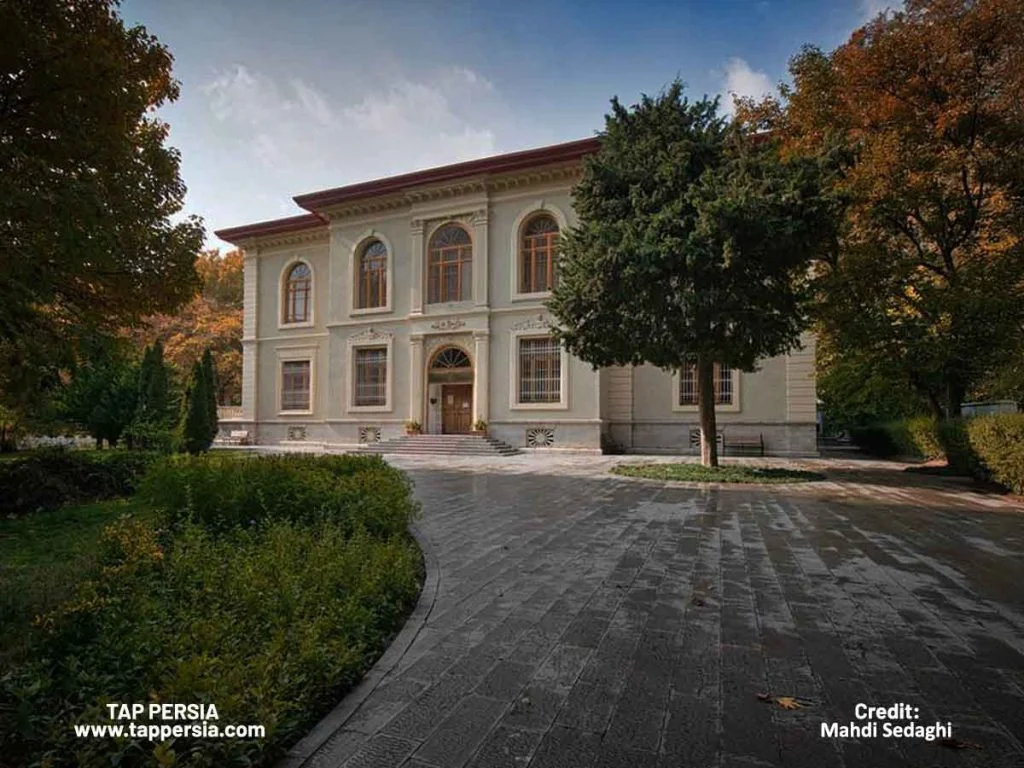 Tucked away in the center of Tehran, the capital of Iran lies a hidden jewel called Shahvand Palace, commonly known as the Green Palace. This historical palace is well-known for the amazing green tiles that cover its façade, giving it a unique and majestic look. The Green Palace, which was constructed during the Qajar dynasty, features beautiful Persian architectural features and elaborate patterns. Explore the exquisitely designed grounds of the palace and take in the artistry that went into producing this architectural marvel. For those who enjoy history and architecture, the Green Palace is a must-see since it provides a window into Iran's royal past.
Hasht Behesht Palace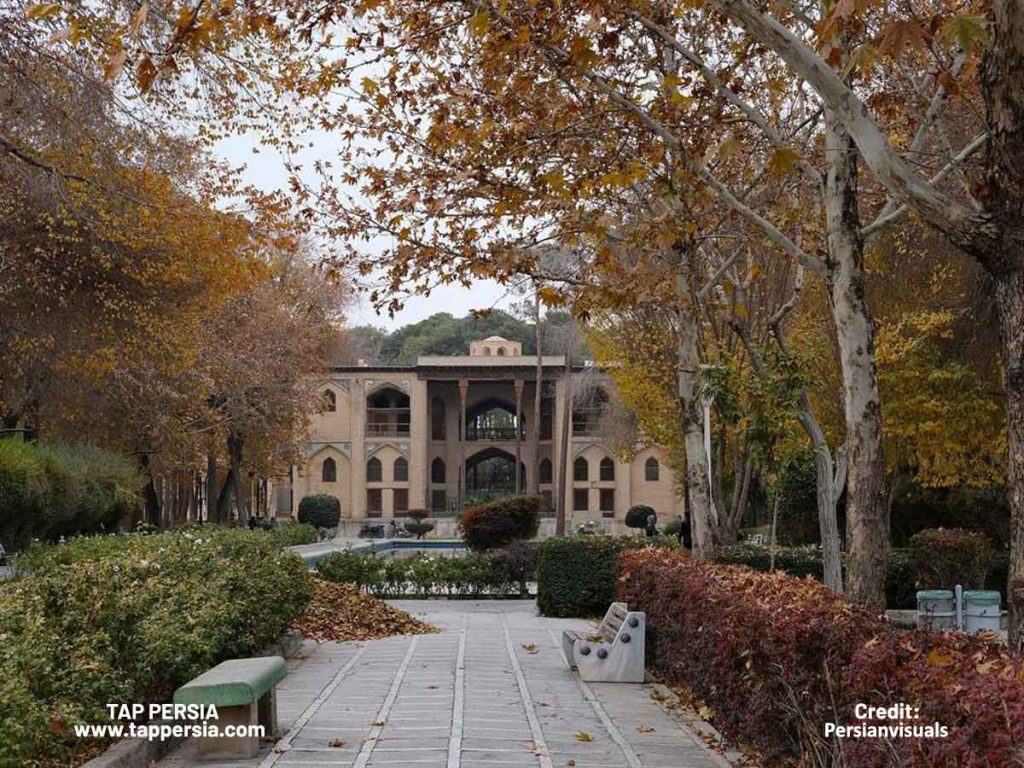 Iran's Isfahan is home to the stunning Hasht Behesht Palace, a marvel of architecture. Constructed during the Safavid era, this palace is a prime example of superb Persian Islamic architecture. The eight chambers that round a central courtyard are referenced in the name "Hasht Behesht," which translates to "Eight Paradises." The palace offers an enthralling visual experience because of its elaborate tile work, vibrant paintings, and exquisite wooden carvings. Explore the magnificent halls of Hasht Behesht Palace, take in the breathtaking grounds, and become engrossed in the opulent artwork and rich historical background of the building.
Ali Qapo Palace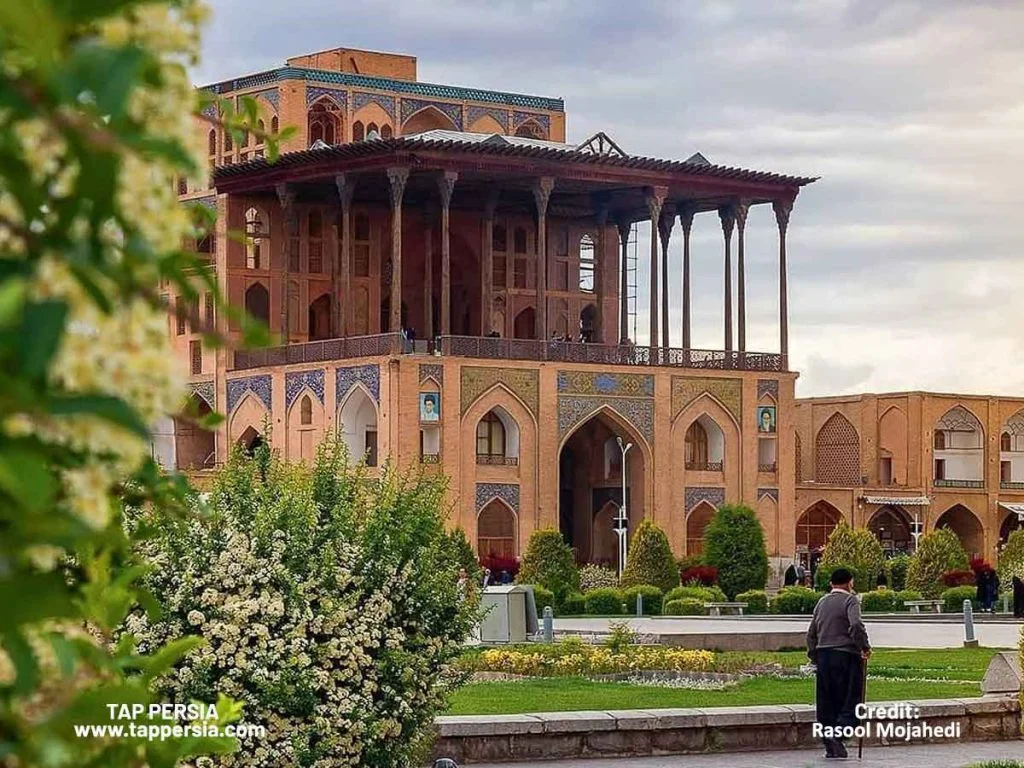 The Ali Qapo Palace, a stunning example of Iranian and Armenian architectural design, lies tucked away in Isfahan's Armenian Quarter. This palace is a marvel to behold with its multi-level construction, intricate carvings, and vivid paintings. The elaborate patterns and decorative accents highlight Iran's vast cultural variety. The opulence of the palace carries guests back to a time when skill and workmanship were valued highly. The Ali Qapo Palace is a representation of Iran's dedication to maintaining its creative traditions and its multicultural history.
Chehel Sotoun Palace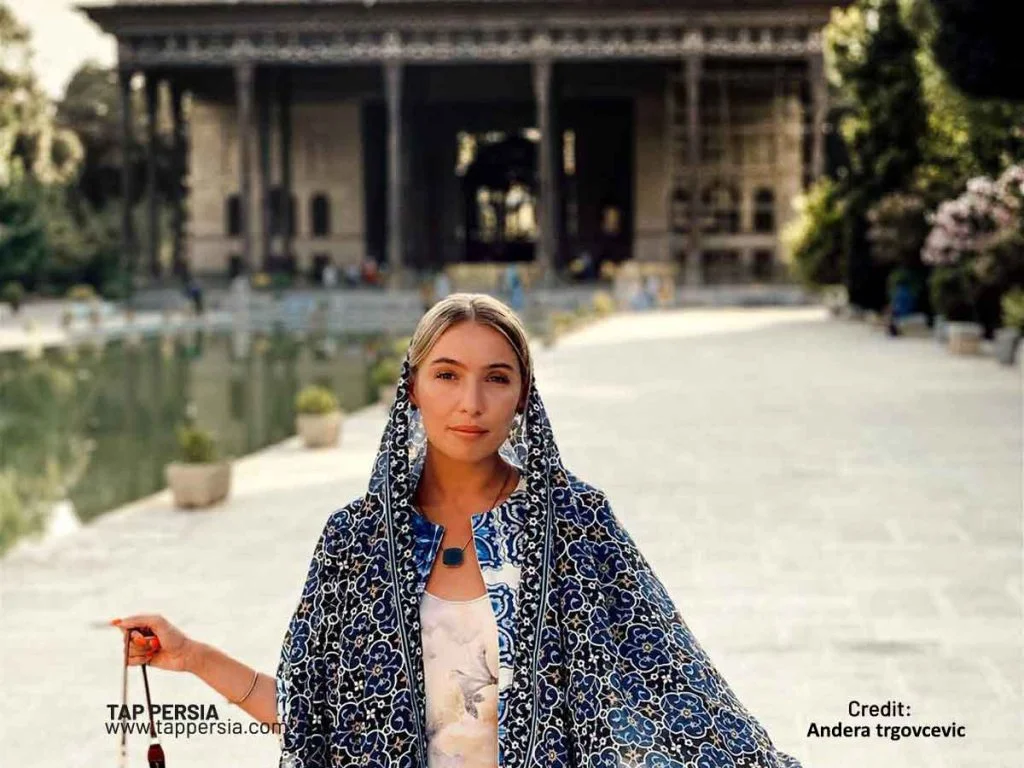 A magnificent palace and UNESCO World Heritage monument, Chehel Sotoun Palace is situated in Isfahan, Iran. The term "Chehel Sotoun" means "Forty Columns," alluding to the famous columned hall of the palace. The palace is well known for its elaborate mirror work, exquisite paintings, and magnificent reflection pool. Its large garden offers a calm haven in the middle of the city. The opulence and creative genius of the Safavid period are demonstrated at Chehel Sotoun Palace. It provides a window into Iran's rich architectural and historical legacy for tourists.
Nasir Al-Molk Mosque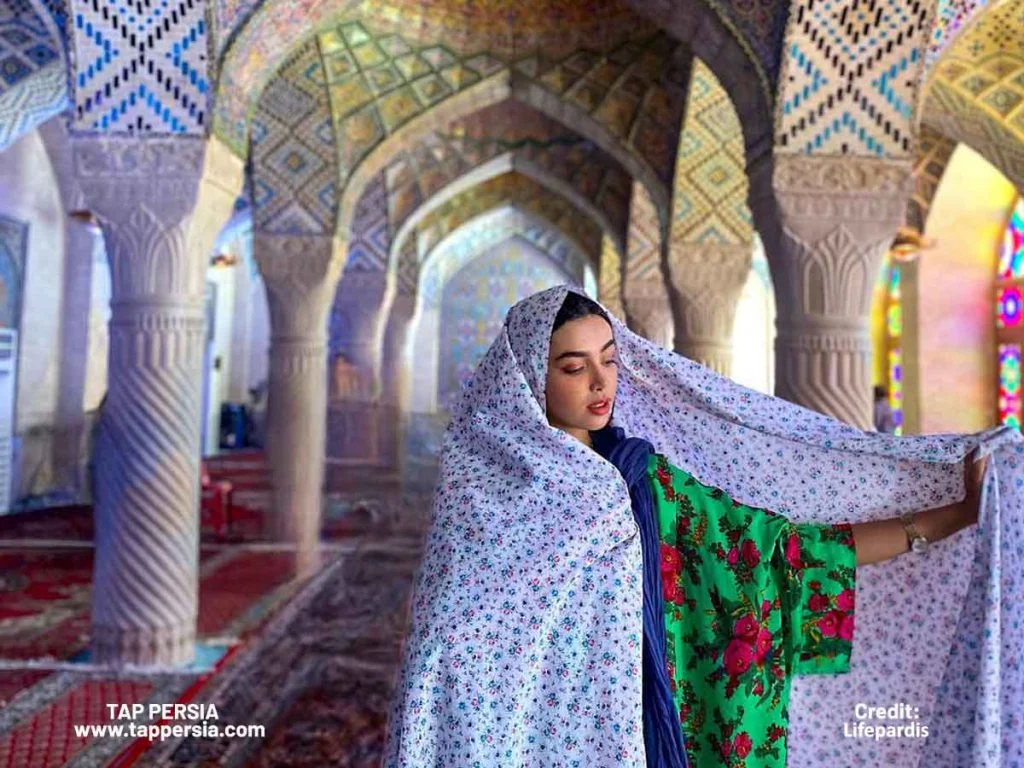 The Nasir Al-Molk Mosque, often referred to as the Pink Mosque, is a captivating architectural marvel located in Shiraz. This mosque is well known for its exquisite stained glass windows, which let in a beautiful rainbow of colors as sunlight streams through them. The mosque's interior is a monument to the deft tile work and elaborate patterns that only serve to accentuate its otherworldly splendor. One of the greatest examples of Iranian architecture, the Nasir Al-Molk Mosque provides tourists with an unparalleled spiritual and visual experience.
Ramsar Palace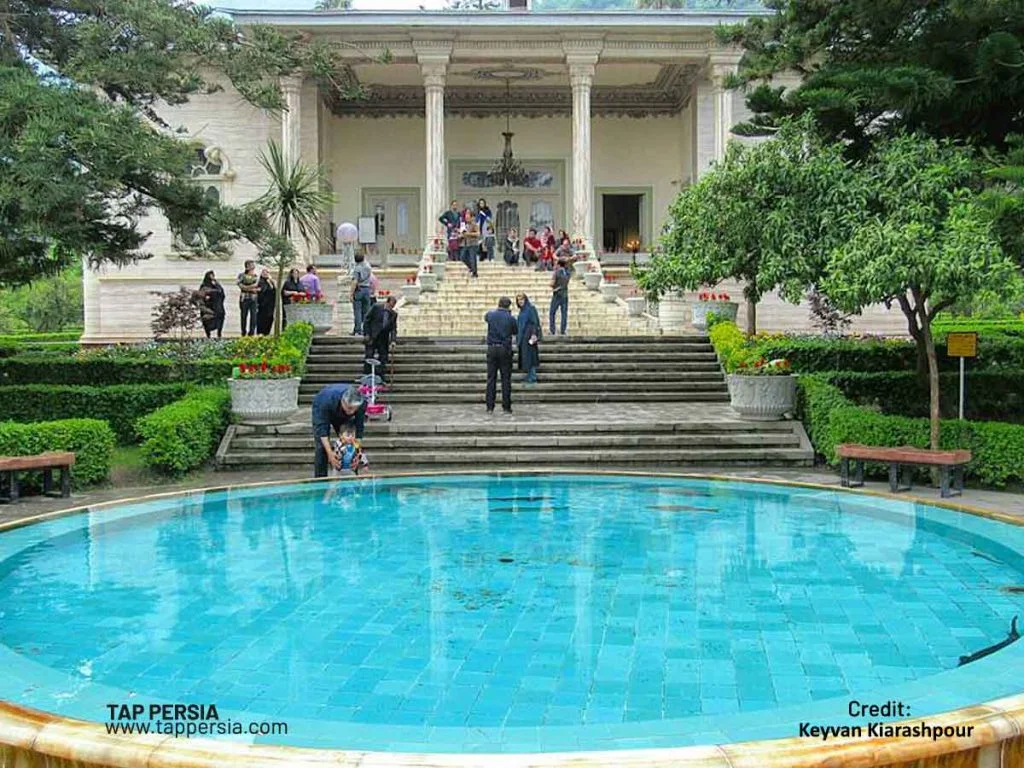 Located in the Iranian city of Ramsar on the Caspian Sea coast, Ramsar Palace is a spectacular palace for royalty. Constructed in the Qajar dynasty, the palace is renowned for its beautiful sea views and gorgeous setting amidst lush foliage. With its elaborate woodwork, refined interiors, and stunning gardens, Ramsar Palace is a stunning example of a fusion of Persian and European architectural traditions. It provided the royal family of Iran with a beautiful and tranquil summer home. Today, guests are free to tour the palace, take in its greatness, and take in the surrounding area's natural splendor.
Niavaran Palace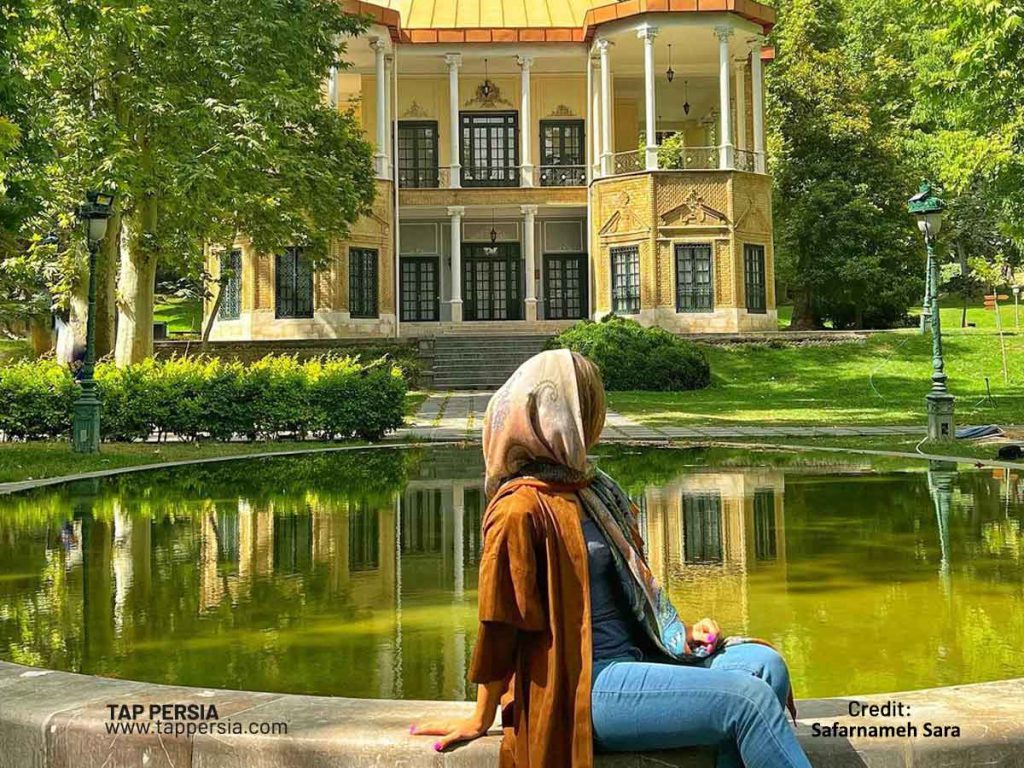 The last Shah of Iran and his family lived at the magnificent royal complex known as Niavaran Palace, which is located in Tehran, Iran. The palace features a fusion of contemporary and traditional Persian architectural designs. Its sumptuous interiors, furnished with pricey furniture, elaborate rugs, and beautiful artwork, provide an insight into the royal family's affluent way of life. The lovely surrounding grounds provide guests with a peaceful haven. Niavaran Palace provides a fascinating look into Iran's regal past while serving as a monument to the nation's present history.
Exploring the Palaces: A Royal Experience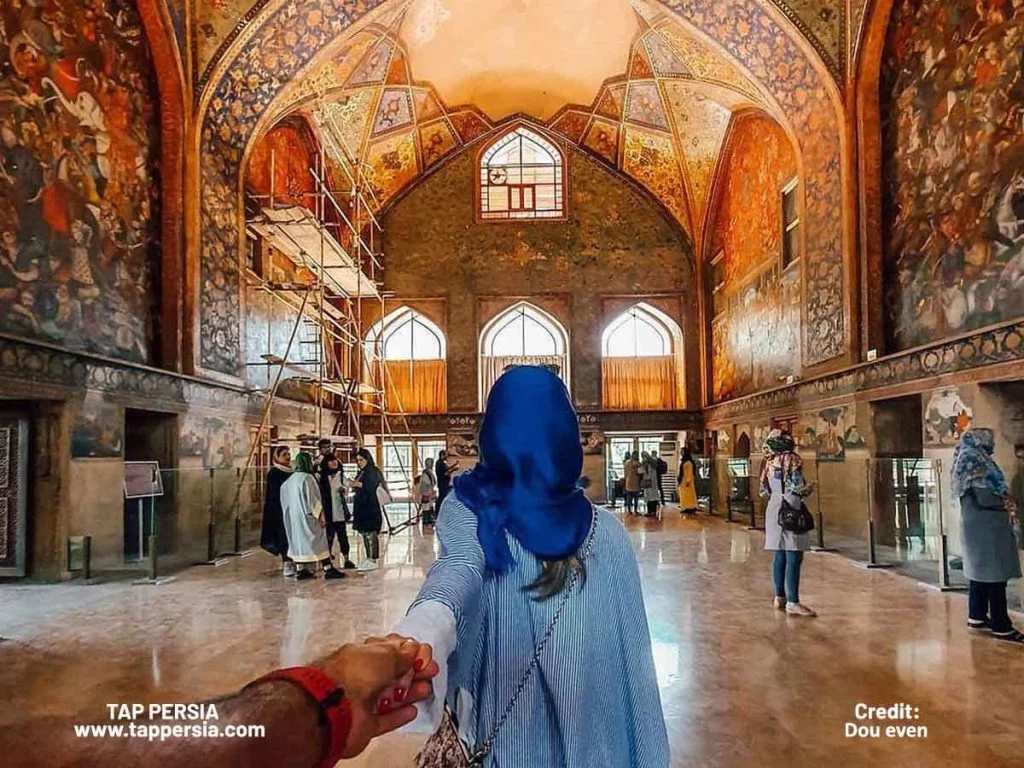 It is necessary to take your time to see Iran's palaces in order to really appreciate their magnificence. Experienced local guides and guided tours may offer priceless insights into the historical background, architectural particulars, and cultural relevance of each palace. Wander around the corridors of the palaces, take in their exquisite decor, and picture the opulent events and royal meetings that once took place there. These palaces immerse guests in a world of luxury and magnificence while providing a royal experience.
Preserving Iran's Architectural Heritage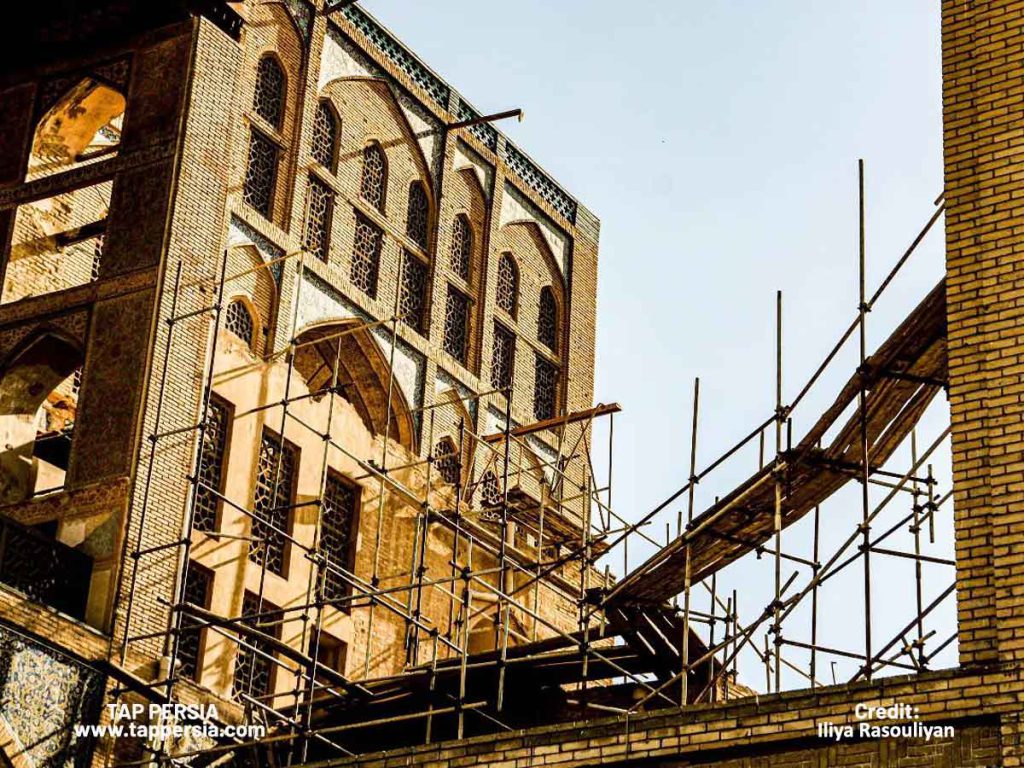 Iran's palaces are not only stunning examples of architecture but also important historical and cultural archives. They act as living museums, protecting Iran's cultural legacy and facilitating historical connections for tourists. Iran's architectural history depends on efforts to preserve and repair these palaces. Iran demonstrates its dedication to respecting its history and cultural legacy by safeguarding these artifacts.
Conclusion
Exploring Iran's palaces is a unique experience that offers a window into the great, extravagant and creative genius of Iran's past as a monarch. Every castle in Iran, from the Golestan Castle in Tehran to the Ali Qapo Palace in Isfahan, narrates a tale of the country's artistic heritage, history, and cultural variety. Beyond just being stunning structures, these architectural marvels take visitors to another age where grandeur was the norm and kings and queens ruled. The palaces are examples of Iran's rich architectural past, demonstrating the nation's dedication to conserving its cultural history and the blending of many creative traditions.