Have you traveled to Iran before? If not and if it is your first time traveling to this region, there is a good chance that you are not familiar with this country's travel rules and laws. Like many other countries, you are required to get an Iran visa for your travel, and if you don't choose the visa type carefully, your visa application may be rejected.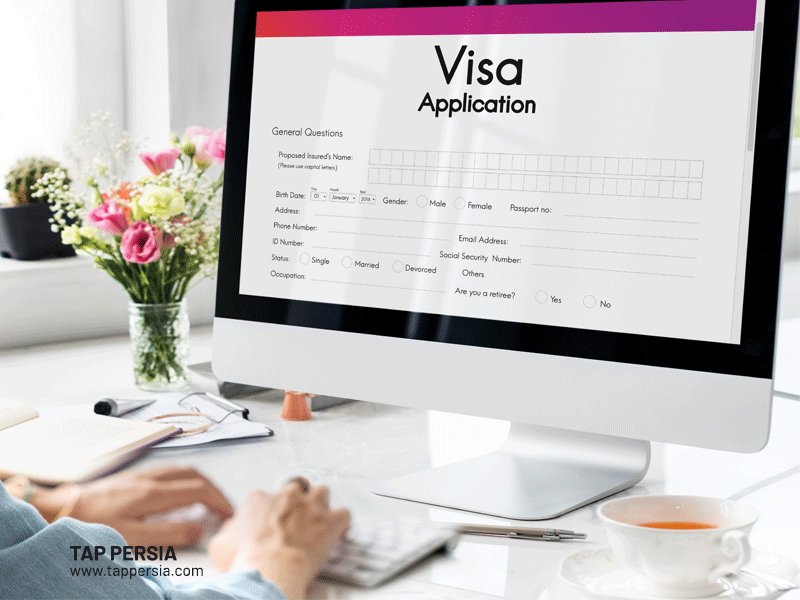 In this article, we will briefly mention Iran tourist visa types and what the requirements are in general. Note that other visa categories may need additional information and documents. Hence, you better contact our support group in "TAP Persia" to ask your questions regarding these documents. Also, TAP Persia guarantees tourist visas within approximately three to five working days.
It is essential to mention that several countries are exempted from this process regarding the fact that the Iranian government does not require them to get a visa, including Azerbaijan, Georgia, Iraq, Syria, and Turkey. Moreover, there are several rules regarding issuing a visa for the UK, US, and Canada, which will be briefly mentioned later.
How easy is getting an Iran visa?
Despite many beliefs, Iran is among many countries that you can easily travel to. You can either apply through Iran's E-visa website or through a travel agency; the latter is highly recommended. This is because Iran's government established strict rules after the pandemic, resulting in several visa applications being rejected.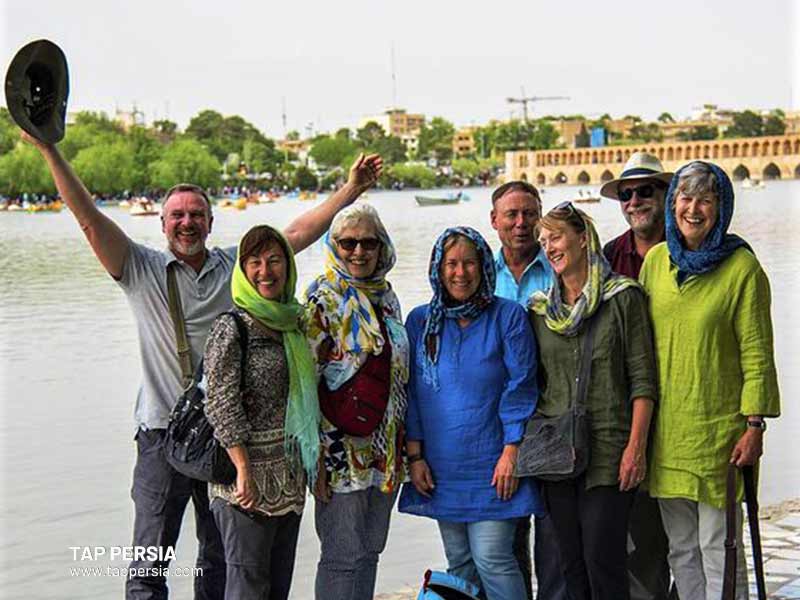 Hence, you should do all your research and apply for an Iran visa, whichever you need based on your conditions and nationalities, with the aid of a travel agency.
Does the visa application process differ for countries?
Due to the diplomatic relationship between Iran and countries including Azerbaijan, Georgia, Iraq, Syria, and Turkey, you are not required to apply for a visa, and you only need to have a passport with at least six months and more until the expiration date.
On the other hand, all the other countries need to go through the visa application process to enter Iran soil. In general, applicants can apply for the following Iran visa types, with a tourist visa being the most requested one.
Tourist Visa
Entry Visa
Medical Iran Visa
Investment Visa
Transit Visa
Press Visa
Temporary Work visa.
Work Visa
Student Visa
Visa for Diplomatic Services
Visa on Arrival – It needs to be mentioned that visa on arrival is no longer available after the pandemic for travelers, and they should apply for other types of visas before entering Iran, otherwise, they won't be able to enter Iran.
If you are unable to find the best visa for your conditions, you can ask your questions on our website, TAP Persia. Additionally, you can fill in the visa form on this website so our support team can do your visa process.

General Iran Visa Application Process & Requirements
In general, the applicants can go through the following process to get an Iran visa. The applicants should
fill in an online visa form in Iran E-Visa or TAP Persia Iran visa application form.
upload their passport image (recommended size: 800*600). The whole passport (First Page) should be completely visible.
upload passport size image of themselves (recommended size: 400*600). Additionally, wearing a hijab is optional for women.
If you are applying through TAP Persia, you will need to pay the visa processing fee that starts from €28, which you can pay with your Visa/Master Card. You can read about the difference between the visa processing fee and the visa fee here.
In the visa application form, there are some questions that need to be answered properly to lower the chance of rejection, as mentioned below:
Email: if asked for one, give a very generic email, definitely no .gov accounts
Occupation/Employment Details: Please provide as much information as possible. This section is critical for your visa acceptance.

If "Student", Provide your major, term year, and university
If "Employed", Provide your current position, the company you work for, and how long you have worked there
If "Self-employed/Own my company", Provide the name of your company and details on what you do
If "Retired", provide your previous position, previous company, and how long you worked there
If "World explorer/Currently have no job", Tell us what you did for work before your travels (position, company, type of work) and how you currently earn a living
If "Freelancer", Tell us the type of work you do and which organizations/clients you work for
If "Blogger/YouTuber/Vlogger", Please provide us the "id", and "Link" of your business page
If "Other", Please tell us what you do and how you earn your living (Position, company)
·      How much does it cost to get a visa?
In the following link, the list of  Iran visa costs for different countries is presented. It should be noted that this fee can be paid at the Embassy or airport (in the case of VOA). On the other hand, you will need to pay a certain amount to the travel agency to carry out your visa application, which starts from €28 for TAP Persia.
·      Other Crucial Documents for Iran Visa
In addition to the above steps and documents, you need to prepare your travel plans (day-by-day itinerary) and the places you will stay. Suppose you are being hosted by one of your friends in Iran. In that case, an invitation letter from the host and all the related documents should be prepared and presented to the embassy/travel agency as requested.
Unfortunately, the coronavirus pandemic has changed the lives of many people around the world, and travel rules and regulations are no exception.
As stated by the Ministry of Health, all travelers are required to present the documents of the COVID-19 Vaccine Administration. In addition, they can present a negative PCR test as a substitute, and presenting both these documents simultaneously is not required.
·      Other requirements
The last two requirements of an Iran visa include travel insurance and hotel reservation documents. Your insurance must explicitly have the word "Iran" written inside the Terms & Conditions under countries in which this insurance plan is actively available. To save time, money, and energy, get TAP Persia's Iran travel insurance before you arrive. In the case of hotel reservations, include the contact info of the hotel in case customs personnel want to confirm your reservation. Our travel agency, TAP Persia, can help you book the hotels. However, you won't need to reserve a hotel if someone in Iran hosts you.
What happens after the application process?
If you are applying by yourself, there is a high chance that you will be rejected, or the status of your application will stay "pending" for weeks. That's why we are recommending the help of a travel agency to shorten this period.
What about visas for American, Canadian, and British citizens?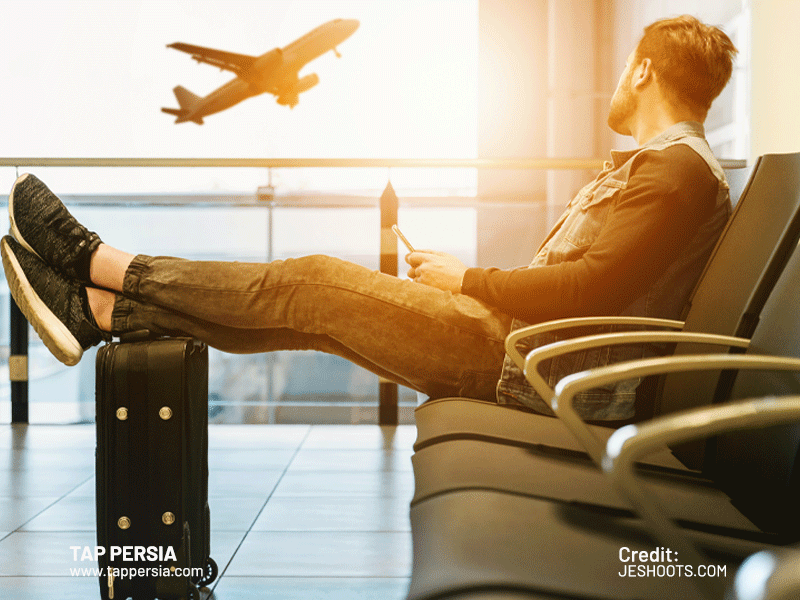 We haven't mentioned countries including the UK, US, and Canada, and this is because Iran visas for these countries are not the same as above and the process of visas for these countries usually takes two to three months. Besides, you will need to enter Iran in two ways, including
traveling to the islands of Kish and Qeshm for 14 days (providing that you have a tour guide and a complete day-by-day Itinerary). You will also require present employment records, telephone number, e-mail, and all the media IDs associated with your work. These requirements also hold for the second option.
(2) you can buy Iran tour packages from a certified traveling agency located in Iran. Fortunately, our support team in TAP Persia includes a group of experienced individuals with a long history of successful visas for Americans, Canadians, and Brits.
It is important to note that a period of 5 weeks to 8 weeks will take to acquire a visa for American, Canadian, and British citizens.
Does the Iran Government Issue Visa on Arrival (VOA) for travelers?
The answer is NO and this option is no longer available. However, for more convenience and future purposes, we decided to add the requirements of this visa if you need it.
This visa is only available for travelers traveling by plane. They can apply for a visa on arrival at the following airport, on the condition that they have a passport with a validity period of six months or more.
In other words, if you are traveling by your own vehicle or other means of transportation, you cannot just visit these airports and apply for the visa on arrival. You should collect your visa in advance before your arrival, from one of Iran's embassies or consulate before you cross the border. These international airports include:
| | | | |
| --- | --- | --- | --- |
| Airport Name | Region/city | Airport Name | Region/city |
| Imam Khomeini International Airport | Tehran | Kish International Airport | Kish |
| Qeshm Dayrestan International Airport | Qeshm | Bushehr Airport | Bushehr |
| Shiraz International Airport | Shiraz | Tabriz International Airport | Tabriz |
| Mashhad Hashemi Nejad International Airport | Mashhad | Bandar Abbas International Airport | Bandar Abbas |
| Kerman International Airport | Kerman |   | |
The followings are essential requirements for visa on arrival (VOA):
Hotel Booking – Hotel Booking is just an official way of saying to the immigration officer that you have a place to stay and it is possible that that officer will call the hotel to validate your proof. So, don't forget to collect all your documents before traveling to Iran.
If you have heard about Iranian hospitality, there is a good chance that you will be invited to people's houses if you are lucky. Don't ever reject their offer. I am sure that they will charm you, giving you the best experience you can have in all your travels.
Important Note: If you intend to stay at an Iranian house, you need to have an invitation and a host. However, the host will not be mandatory if you only want to meet the person and visit his/her house or be a guest for lunch or dinner.
Obtaining compulsory travel insurance is mandatory – You will need to purchase insurance as soon as you request for visa on arrival. Additionally, you will need to pay 25 € to 45 € for your insurance which will last up to 45 days. Using this insurance, you can benefit from the service provided by the Iranian hospitals.
TAP Persia offers this crucial service for all the travelers at the cost of 25 € to 45 € and you will get the insurance cover for medical, dental, lost baggage, lost documents & legal needs throughout your travels.
Important note: It is imperative to note that application fees and visa fees are different. You pay the Application Fee (25 € to 45 €) and the Visa Processing Fee (20 €) to the agency, based on each travel agency's policy. Additionally, once you get your visa approval, you should pay the Visa Fee at the airport or Embassy. Unfortunately, you won't be able to use international debit cards or credit cards you use daily. Therefore, carrying cash in euro or dollar and exchanging them for Iranian Rial to do your daily transactions is mandatory. For exchanging money, you can visit the usual currency exchange. However, always remember to review the rates first.
Never Ever Visit Iran Just After You Visited ISRAEL – I don't think you are a person who wants to be harassed by Iran's intelligence services. Suppose you visited Israel just before going to Iran. In that case, we can assure you that not only your visa on arrival will be rejected, but also there is a high chance Iran intelligence services will detain and question you. At least make sure that a period of six months has been passed between your travels.
Do not forget to buy your return ticket – Every traveler should buy their tickets to return to their country, usually reserved for 30-45 days after traveling to Iran. Depending on the length of your stay in Iran and whether you want to extend this duration, you best consult your travel agency to get the information needed before encountering any troubles.
If everything goes well and you enter Iran, never forget to follow the Iranian dress code for women. Wear a closing that covers your hair, butt, and body. The best way to do so is by just googling women's dresses in Iran.