A country like Iran always surprises you in different aspects. One of them is the unique beauties of cold seasons, autumn and winter with yellow and orange leaves and especially the mesmerizing snowfall in Iran. You will enjoy Iran in a different way. When it gets cold and snow lies within the beauties of some cities.

Snow in Iran – How Cold Does Iran Get in Winter
Since Iran is located in the Northern Hemisphere, snowfall occurs between the months of November to February. You will not feel cold in the southern part of Iran, alongside the mesmerizing Persian Gulf. On contrary, it will be freezing in the Northern areas, alongside Caspian Sea. In the central regions though, you feel the winter for its continental and mountainous weather.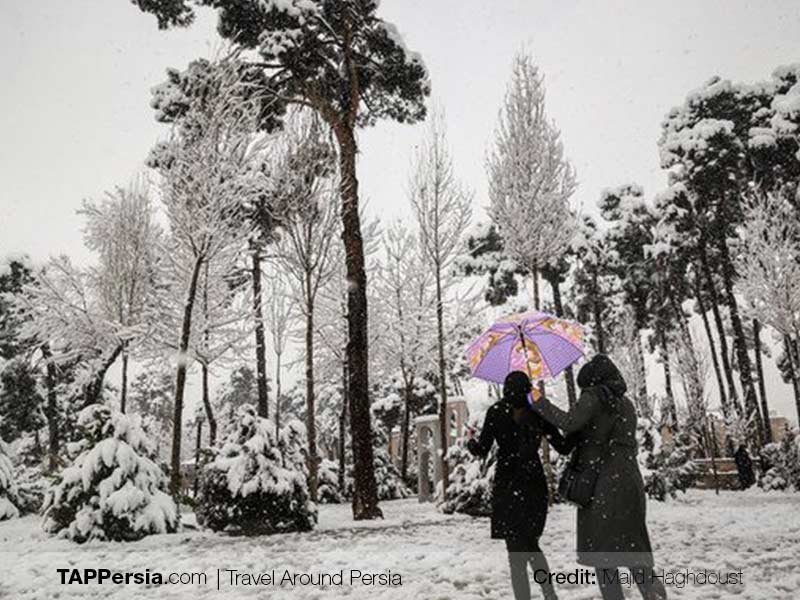 In the vast area of Iran, the climate and temperature differ because of being a four-season country. But this may be different due to the location of cities in Iran. In the southern parts of Iran, the average temperature reaches 18º C at least; while on the other hand, it gets above 22º C, at most. But in central and especially in the northern parts of Iran the temperature may decrease to -8º C and 10º C at most. And expect to see the beautiful snow in the north, foothills of mountains in Iran, and some central cities. So don't forget to bring your warm clothes while traveling to Iran during the months of November until February.
It's All Different in the North, Along the Caspian Sea
Along the Caspian Sea, the climate is quite different meaning that there is the heaviest rainfall compared to the whole country and it starts from late summer to mid-winter. January is the coldest month specifically in Tehran and the northern and mountainous parts. The temperature fluctuates between 5º C to 10º C, despite August which is the hottest month and there is almost no precipitation.
What to Bring When Travelling to Iran in Winter
If you are packing to travel to Iran from mid-September to early March, make sure you have all kinds of clothes with you. You will definitely need a pack of all kinds of clothes, from T-shirts to coats and warmer clothes. In case you are planning to head to the mountainous areas, make sure to bring the needed facilities. If you didn't there is nothing to worry about, you can wander in shops and you'll find everything you need.
A Festival of Iranian Snacks when it snows in Iran
Persian cuisine is something you cannot pass by easily and in winter it gets more interesting. You can walk by the streets on cold nights and get yourself a little treat and taste the Iranian nightlife. It is highly recommended to try Iranian street foods specific to wintertime mostly including Ash Reshteh, boiled beet, beans (Baghali), and in some places, you may even find corn, known as Balali.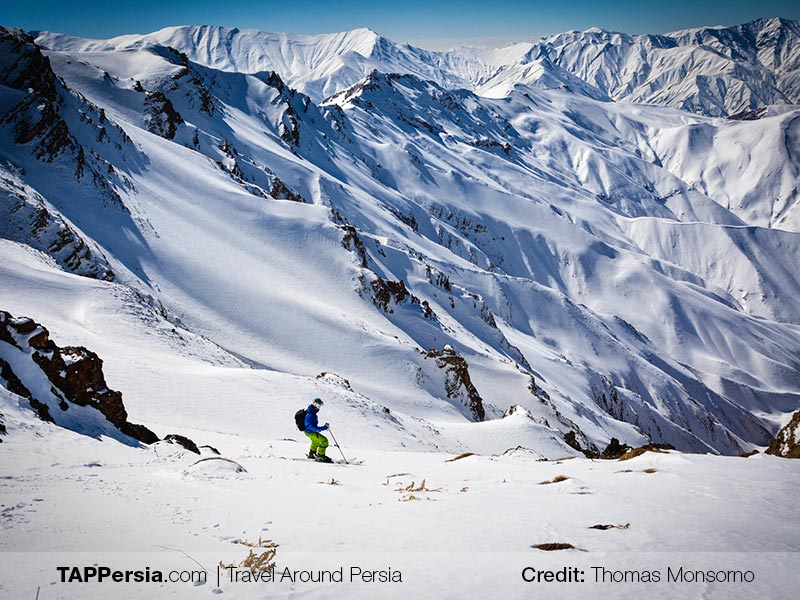 Mild Warm Places in Iran During Winter
One of the places that offers heavenly weather is the Persian Gulf islands. No matter which island you visit, Qeshm, Kish, or the glorious Hormoz island, you will have one of the best memories of your lifetime. You can make the most of your trip to these warm areas that may be pretty unbearable during the hot summers.
Don't Miss All the Fun of Ski Resorts
Ski resorts are one of those places that you shouldn't miss if you are an adrenaline seeker and an adventurer. The most famous ski resort in Iran is Dizin. Don't forget to bring your warm clothes when visiting Tehran when the snowfall occurs in Iran.
---
Recommended Tours