Introduction
Kurd-e Olya is a village located in a rural district 100 km away from west of Isfahan. It is placed in foothills of Dalan Kouh of Zagros mountains. Although the temperatures vary, the average annual temperature fluctuates between cold in winters and mild in summers with the driest month being September. It has many natural and historical aspects but the outstanding monument which makes it uniquely special is an underground city can be compared to catacomb in Italy.
The underground city is just discovered in 2017 and based on the archaeological researches, it had been a military shelter for Parthians. As it's said they could easily fit 3000 soldiers inside. The area is 20,000 meters square in a circular plan and has been buried under 80 village houses. It found different functions since the Parthians era. After the Safavid king, Shah Abbas I, occupied Armenia and Georgia about 400 years ago, he took groups of their people to Iran and especially Isfahan, the capital city of Safavids. They also found the underground city and functioned it properly.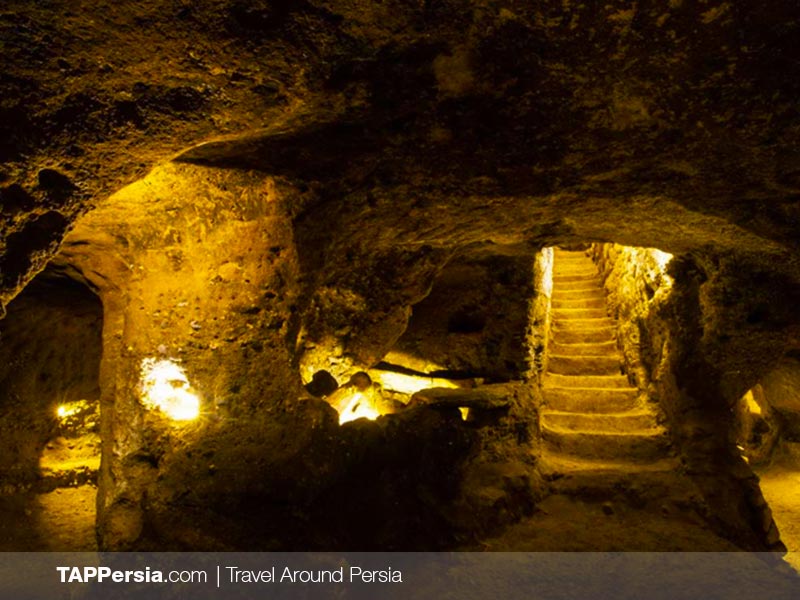 The First Residences
On the way to Isfahan, some of these Armenian and Georgian farmers were amazed by the vast vivacious hills of Fereydoon Shahr, which were similar to their own territory's nature. They accommodated in the same place. Also, some groups of Armenians passed this area and moved to Kurd-e Olya, made the village there and became farmers. The other Armenians, who were artisans went to Isfahan and resided in Jolfa area in the south of Zayandeh Rud River. They started boosting Isfahan's economy and helping the Safavid. After living about 350 years, the residences of Kurd-e Olya gradually moved back to Armenia and some went to Fereydoon Shahr. The rest lived in the same village until Muslims replaced and built mosques instead of churches.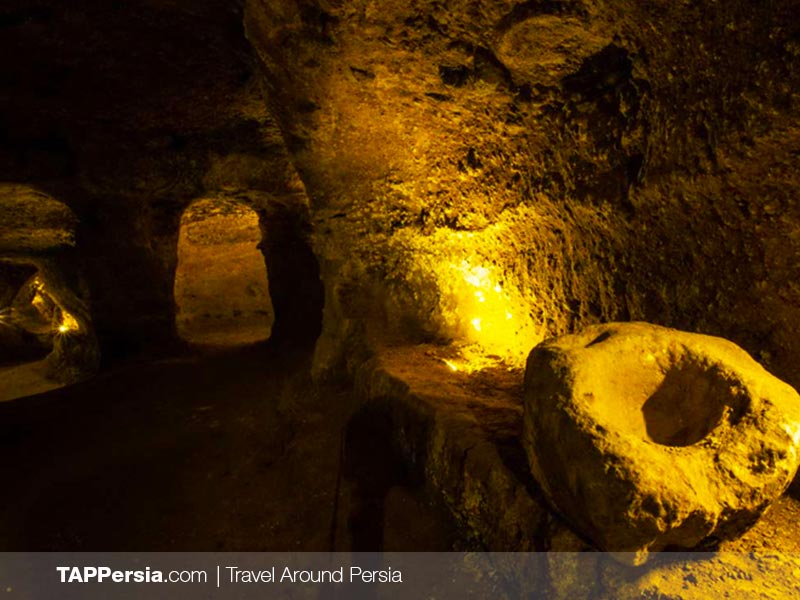 Kurd-e Olya Monuments
Nowadays, there's no Armenian in the area and after 400 years, there's only an Armenian cemetery, which has 100 tombs with huge stones and inscriptions as their historical site in the area. Apart from that, they left works in the underground city. Armenians started farming in winters but the weather got very cold in the area and as they found the Parthians underground defense city, they decided to live underground with their cattle. You can observe a big stone inside one of the halls, dug like a bowl to pour water in and perform baptism as Armenians are Christians. When they moved from this region, the city was forgotten. Amazingly all this set has been under 80 houses and no one knew about it.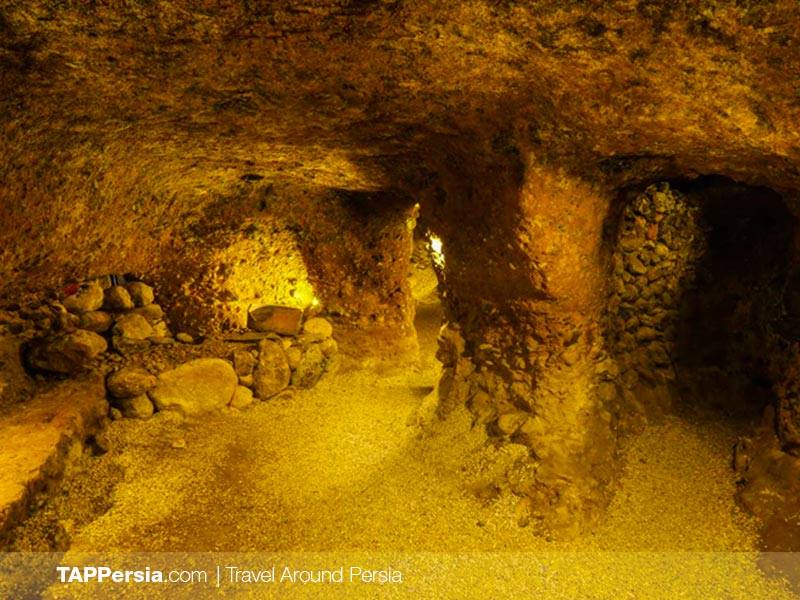 The Underground City Entrances
The city has 80 entrances on the ground. Recently, they have chosen two of them as visiting gates for people. Although these two gates are next to each other, they lead you through ways to see almost all parts of the city. The atmosphere is a little dark but fortunately, there are some lights installed along the routes which illuminate everywhere and make you free of using headlights. The construction has two floors with many rooms, aisles, connected staircases and a maze of routes, which has made it wonderfully stunning. There are also wells with 12-18 meters in depth, amazingly full of water still.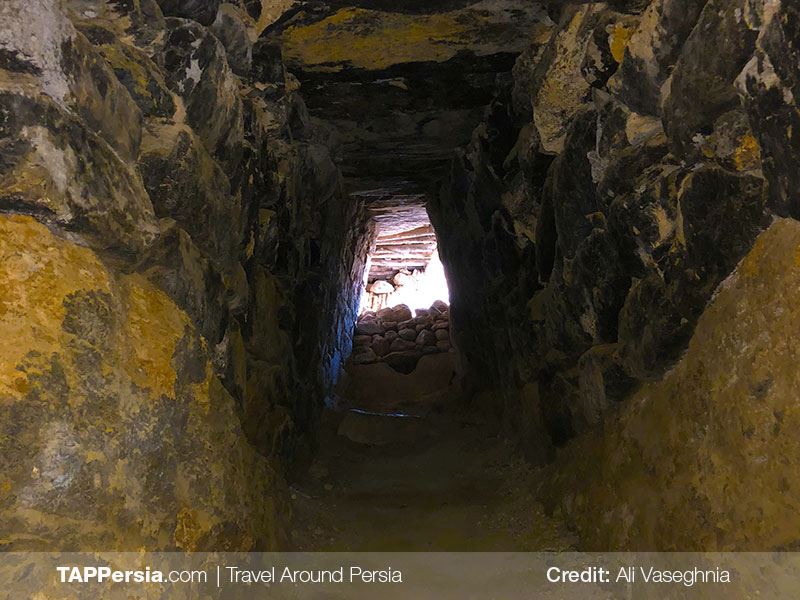 Other Attractions
Let's look into the natural aspects of Kurd-e Olya. There are a spring and a dam, called Shahi, in Southwest of the village. Also, an 80-meter waterfall has been formed due to snowmelt of Dalan Kouh, one of the beautiful mounts of Isfahan. So, in the beginning of spring, the waterfall has even more water pressure as the snow melts hugely and in summers, the spring is almost dry. As mentioned, there are many flourish hills, vibrant springs and picturesque landscapes in the region and it's a suitable area for relaxation.
---
Recommended Tours