Iran is absolutely one of the top 10 countries with the most makeup and cosmetics consumers. Anthropologists assume many reasons. Generally the beauty is very significant in Persian culture in comparison to other countries in Middle East. Aesthetics, art, architecture, fashion and poetry place a very high rank in Iran's history. For example, the Persian Garden is a symbol of paradise. Even after thousands years you can still feel the beauty while walking through any of those gardens. If you read more about Persian poems, you realise the poet is usually describing a beloved person who's so pretty. Using cosmetics have a millennial history in Iran and the tradition has remained until now.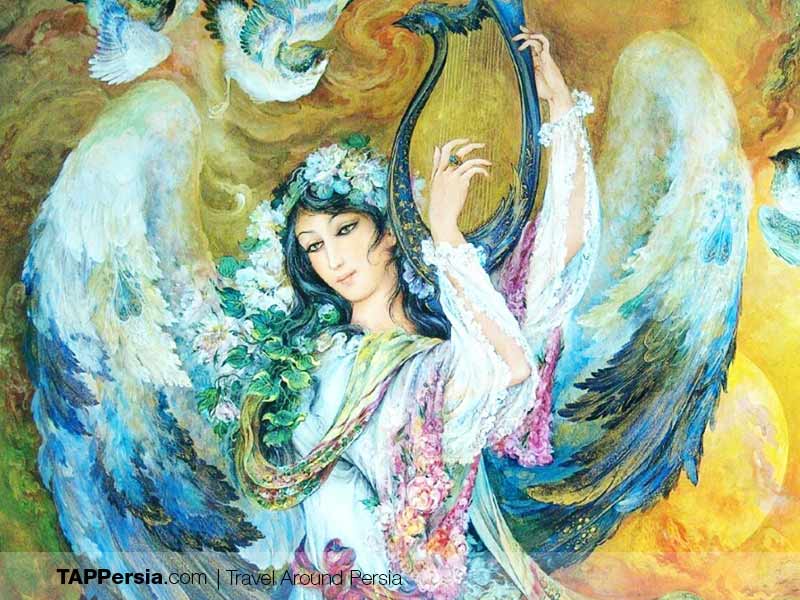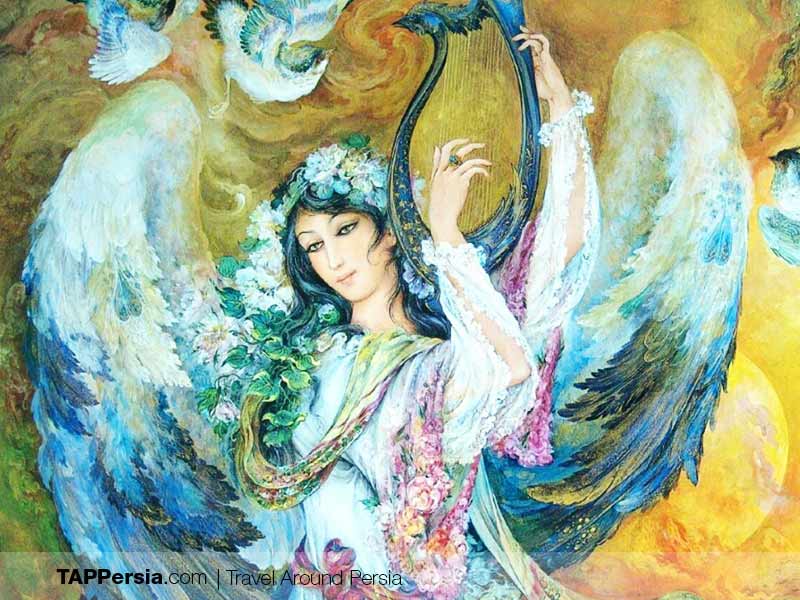 Some tourists thinks they should look very simple while entering Iran, but amazingly Iranian women are chic and poshed up. They wear makeup, dye hair and have the latest styles. It has become the norm to look more fashionable, there's no push-back about it. Nowadays young Iranians access to social media, movies, magazines and foreign beauty products. They follow the latest Western fashion trend on Instagram and find out more about beauty standards. Some of hashtags you can search about recent Iranian clothing styles are:
#Persian Style
#Persian Fashion
#Persian Clothing
#manto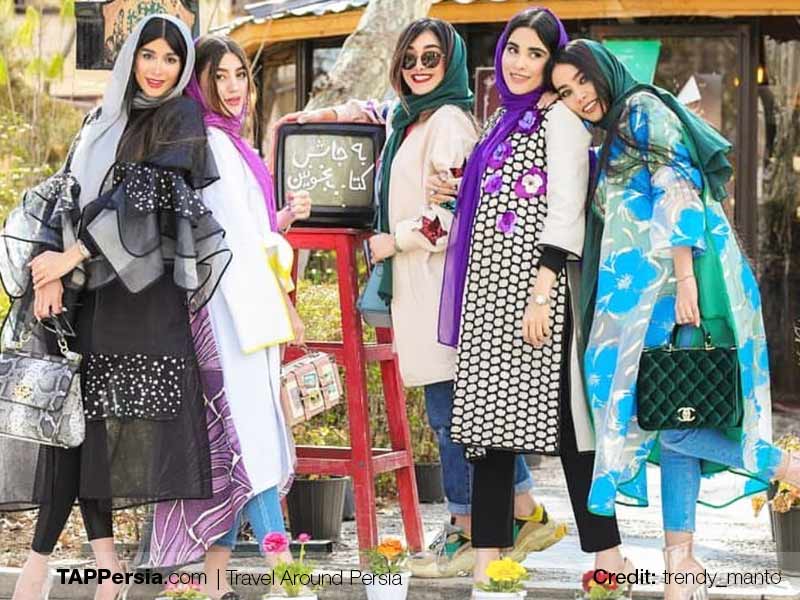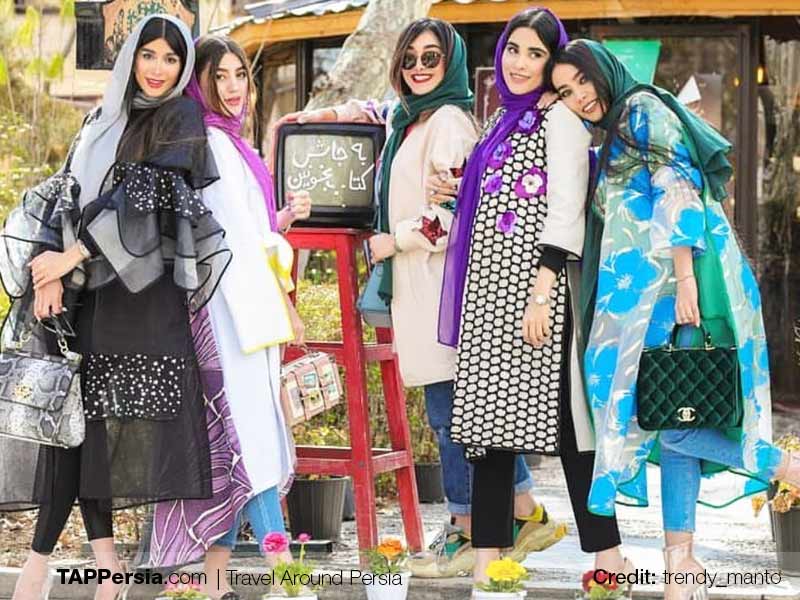 Plastic Surgeries
Sometimes the cosmetics don't indulge people and they take a braver step. Makeup and multiple plastic surgeries especially nose jobs have become dramatically popular among women in Iran and even men. You may wonder how young girls go under nose surgery without any fear, but almost all of them had a close friend or relative who did it, they know about all the procedures. This popularity has made Iran one of the most qualified countries in cosmetic surgeries with best plastic surgeons. In recent years, some foreigners come here for this medical reason.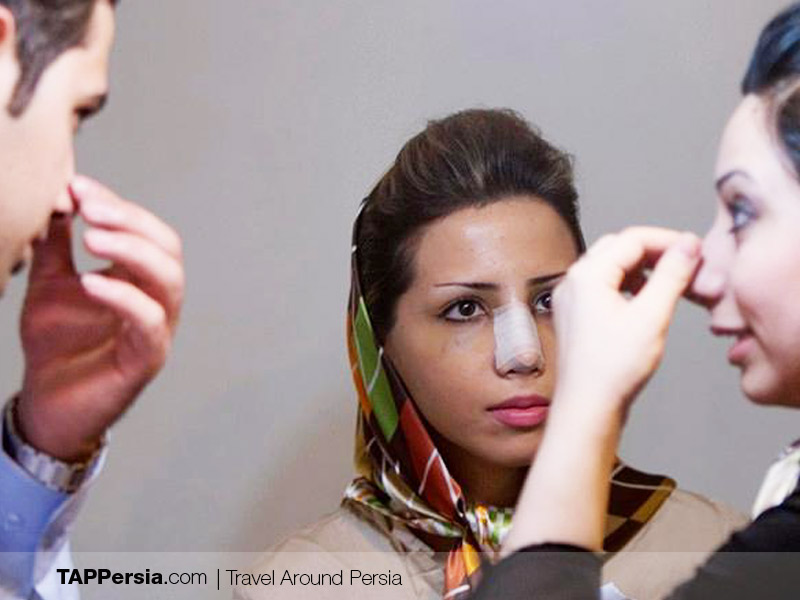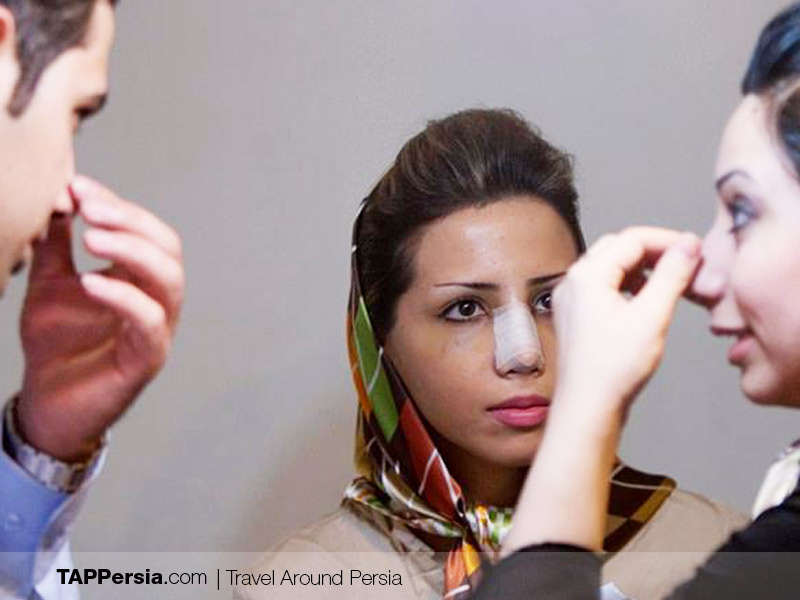 Iranian Clothes Categories:
Although most of clothes in Iran are typical in Europe, but you may find few pieces unfamiliar. You don't have to change your dressing style a lot for traveling to Iran. For more information, check Iran Dress Code Page. You may feel comfortable wearing a t-shirt and jeans in your own country. The only things is you need to wear a manto over the top for entering Iran or just wear a ¾ sleeve tunic dress with pants. Also a loose scarf wrapped over your head is necessary and acceptable nowadays.
Mantos:
It comes from French word, manteau, a thin loose fitting rob on top of other clothes. In Iran it's considered as an Islamic Hijab for women. Female students put them on as school uniforms and in formal occasions and offices, Iranian women wear plain types of mantos. These days there are various elegants mantos designed and sold in fine boutiques and malls. We suggest you to leave some space in your suitcase, you may be inspired by stylish Iranian clothes.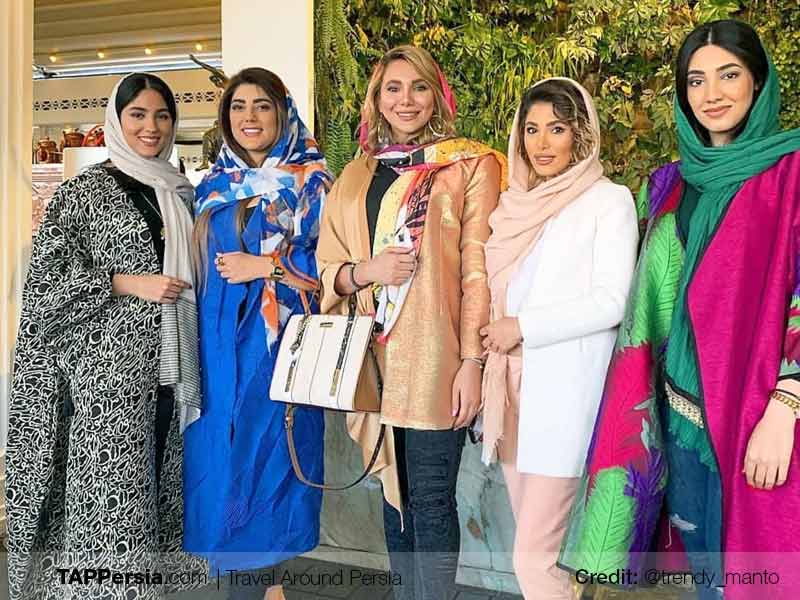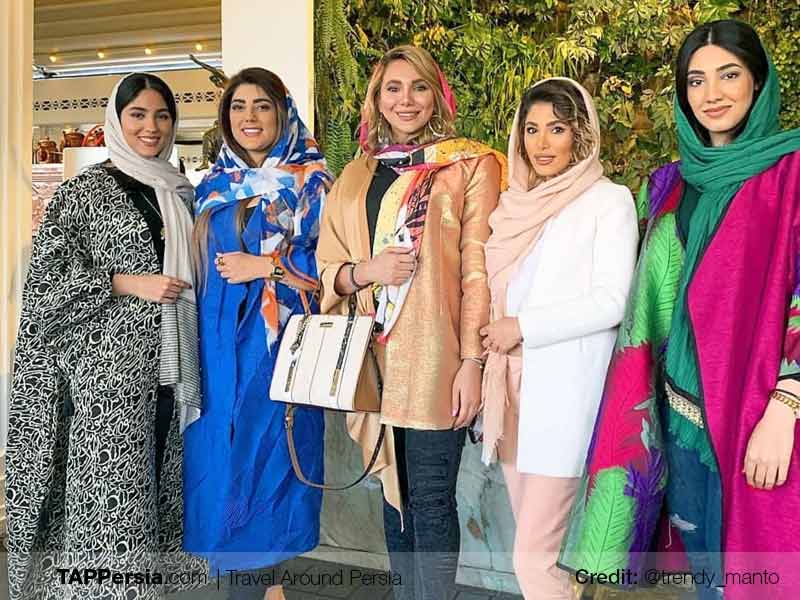 Scarf:
Scarves have diverse designs and colours here. Sometimes you can see traditional patterns of tiles or paisley shapes over them. At times they have more modern designs. The same happens about mantos. Recently, it's become very popular to tie them in different ways over head.

Maghnae:
A formal version of scarf, usually worn in darker colours like black and navy blue. It's used by female students and staff in formal occasions and offices.

Chadur:
Chadur is Islamic outer garment. In fact, it's an open cloak which covers the body shape from top of the head to feet. It's worn by religious people to be more moderate. They wear black chadurs on streets. The colourful ones are mostly used at home in front of guests.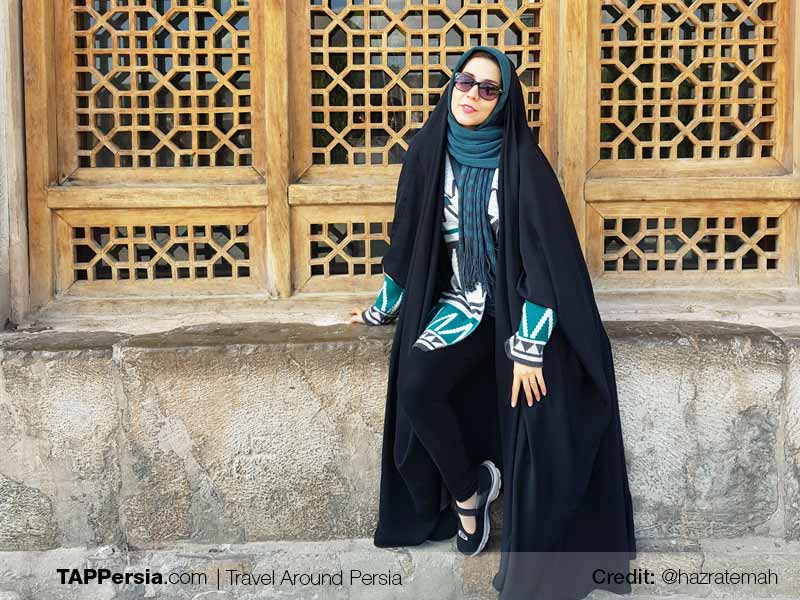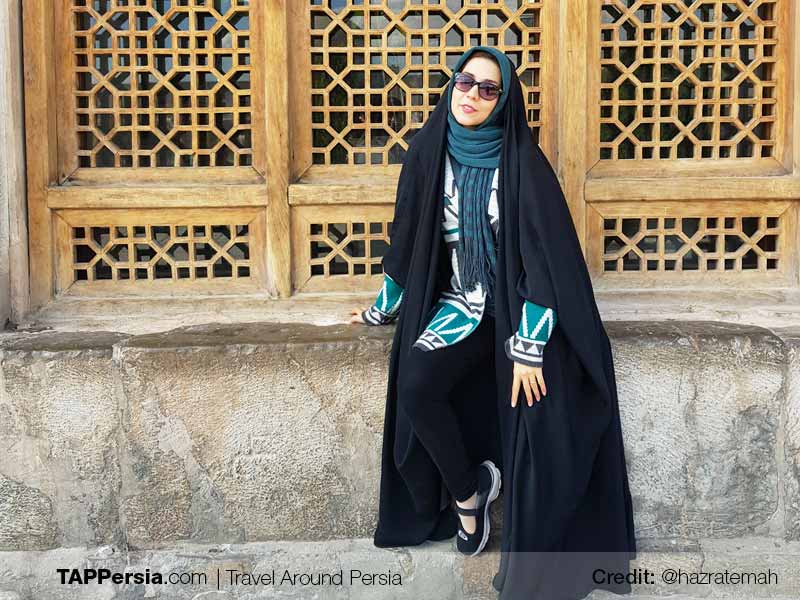 Apart from these pieces, other Iranian clothes are exactly like anywhere in the world. Sometimes they wear coat and skirt or pants in weddings and even on streets if the skirt is long enough to feet. Even the popular colour changes yearly. For some years European styles were so common among Iranian women, but these days they're also excited about traditional designs.
Iranian Men's Fashion Trend:
There was a time men used to wear traditional clothes, but nowadays  It's updating according to world's fashion. Only in some regions of Iran, they put on local clothes in special occasions. At the same time, hairstyles are trendy and varies time to time.