Iran is a large nation with a fluctuating climate, ranking eighteenth in terms of country size worldwide. Every region of the nation has a different climate, from chilly winters in the west and northwest to sweltering summers in the south.
If you're a traveler and are wondering when to go to Iran, you may go at any time of the year. It all depends on your particular preferences for the seasons and the overall purpose of your trip. Let's examine Iran seasons to see what occurs throughout each one.
Understanding Iran's Climate and Its Impact on Seasons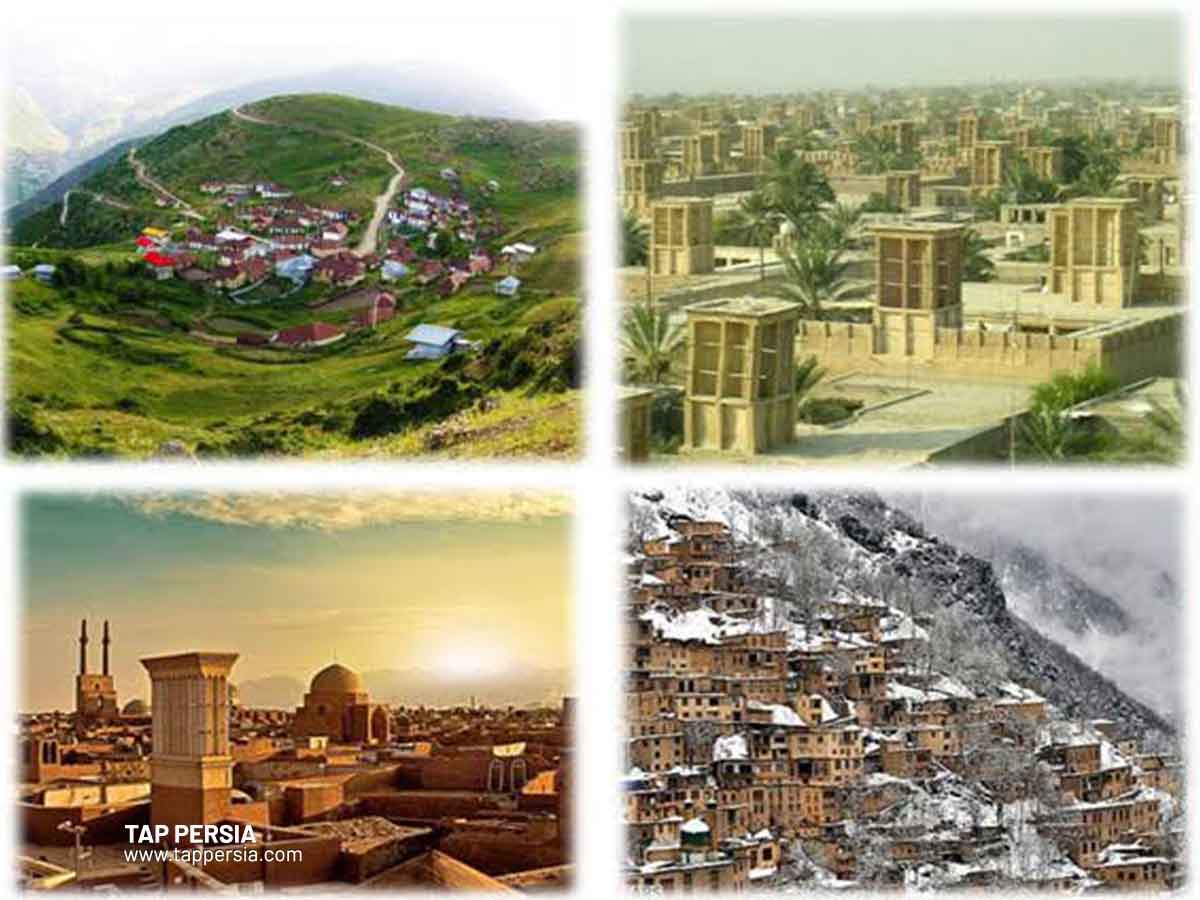 Different regions of Iran experience different seasons. What sort of climate does Iran have? and "Is Iran a desert?" are the most often asked questions. A general explanation of Iran seasons is required to respond to these queries. Iranian climate varies according to regional topography. The grounds are covered with lush woods towards the north.
The Caspian Sea shore experiences subtropical weather with a stable environment. The Alborz mountain range divides the arid core from the northern region. Although there are often heavy downpours in the spring and winter, May and September are fantastic times to visit because they are ideal for water sports, views, outdoor activities, beaches and adventure.
Iran is directed to the Persian Gulf in the south due to its hot and muggy environment. The Southern Iranian region is known for its lovely palm palms, which border the beaches and wave in the breeze on city streets. The best time to visit Iran's south to enjoy its beaches is between February and May.
Hot deserts with moving sand and starry nights are found in the east and the middle of this huge country. The warmest ground temperatures on Earth are found in Dasht-e Loot, one of several deserts. The spring or fall Iran season is ideal for travel. We can infer from the explanation that Iran is not a desert but rather contains a number of exceptional and stunning deserts.
The steep mountains and significant snowfall in Iran's west, particularly the northwest, have long contributed to chilly and below-freezing temperatures. Oat and walnut trees are widely spread over several mountains. The hiking period between April and May is one of the ideal Iran seasons for mountaineers.
Exploring the Four Seasons of Iran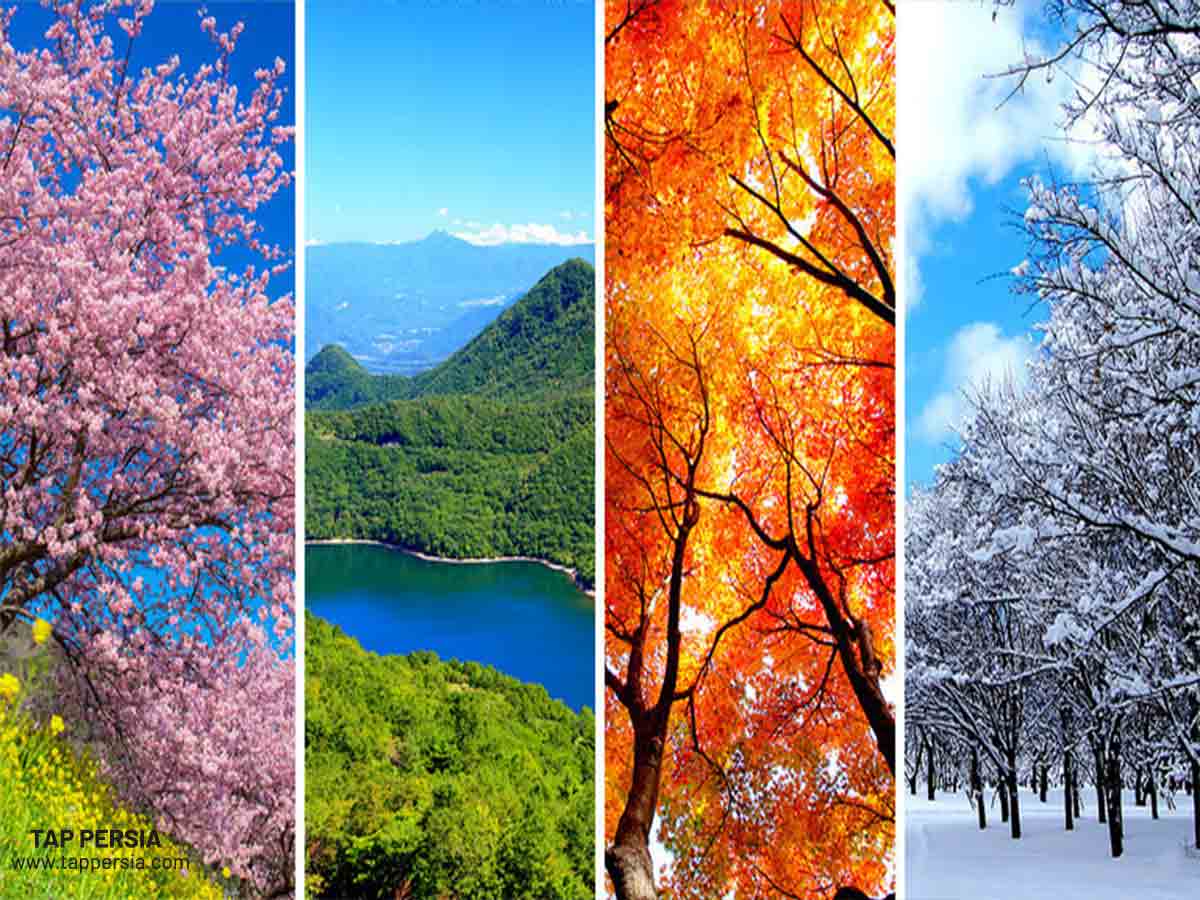 As was already noted, there are four distinct Iran seasons. The four seasons in Iran each endure about the same length of time. Iran seasons can vary according to the weather and environment in various regions of the nation. Spring, summer, autumn and winter are the four seasons of Iran. The characteristics of each Iran season and when they occur in each Iranian area are described below:
Spring in Iran: Blooming Flowers and Mild Weather (April – June)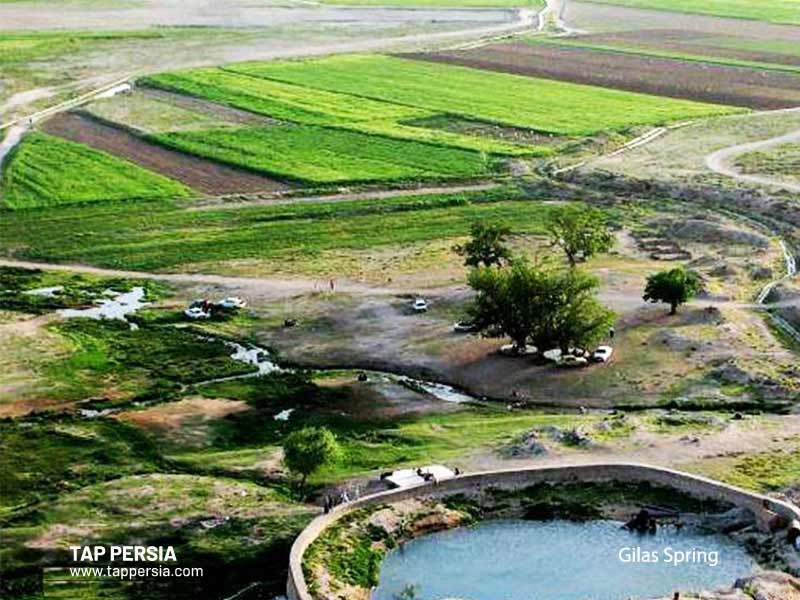 The majority of the rainfall falls throughout the spring and winter, and the weather is normally rather pleasant. The spring, a relatively short season, is one of the greatest seasons in Iran for traveling.
Summer in Iran: Hot and Dry, But Full of Adventures (July – September)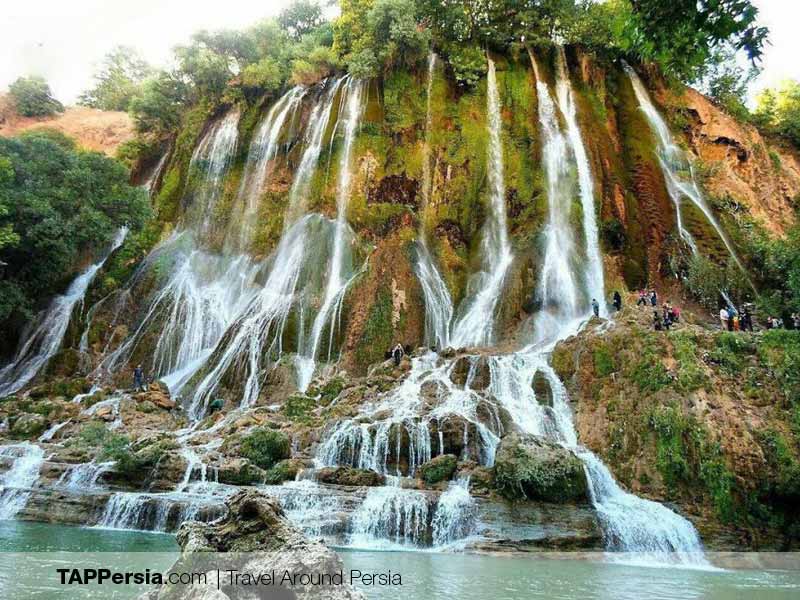 In most places, daily temperatures may be fairly high. High humidity is particularly on the southern Persian Gulf coast. Temperatures can easily get to 40°C or more on some days.
Fall in Iran: A Cool and Colorful Season (October – December)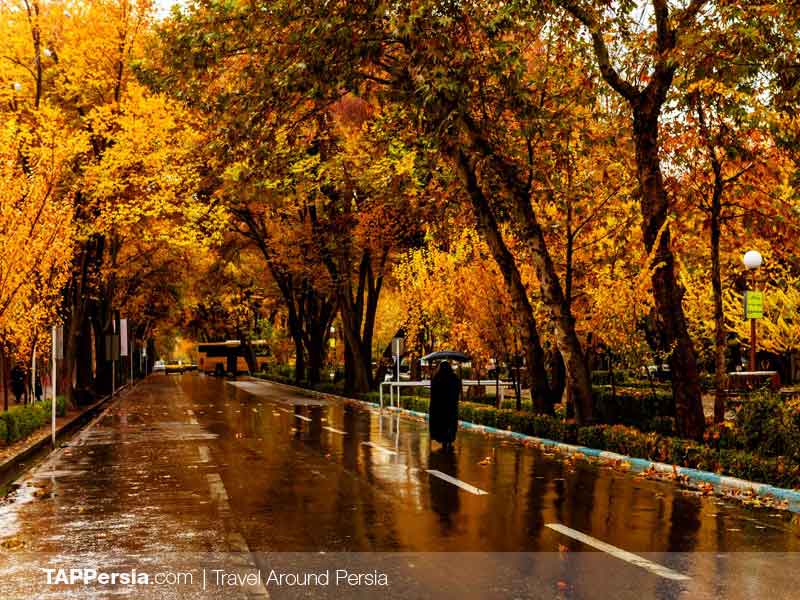 This is your chance to visit Iran at a time of year when it's neither too hot nor too cold. Iran receives the majority of its visitors from late September to December throughout the fall. Most of the time, the weather is just right—neither too chilly nor too hot.
As you explore the vibrant hues of fall in Iran, don't miss the chance to witness the mesmerizing Beauty of Bisheh Waterfall, a natural spectacle that perfectly captures the essence of the season.
Winter in Iran: Skiing and Snowboarding in the Land of Persia
As in most other countries around the world, winter is ski season in Iran. A few Iran ski resorts could be open throughout the year. Before making travel arrangements, you might post a remark asking for further details if you're interested. The most probable places in Iran to have snow are mountainous areas. Southern Iranian areas frequently get moderate winter weather, sometimes known as the "snow season." An occasional modest temperature decrease is brought on by the cold air coming from Siberia.
Isfahan weather by month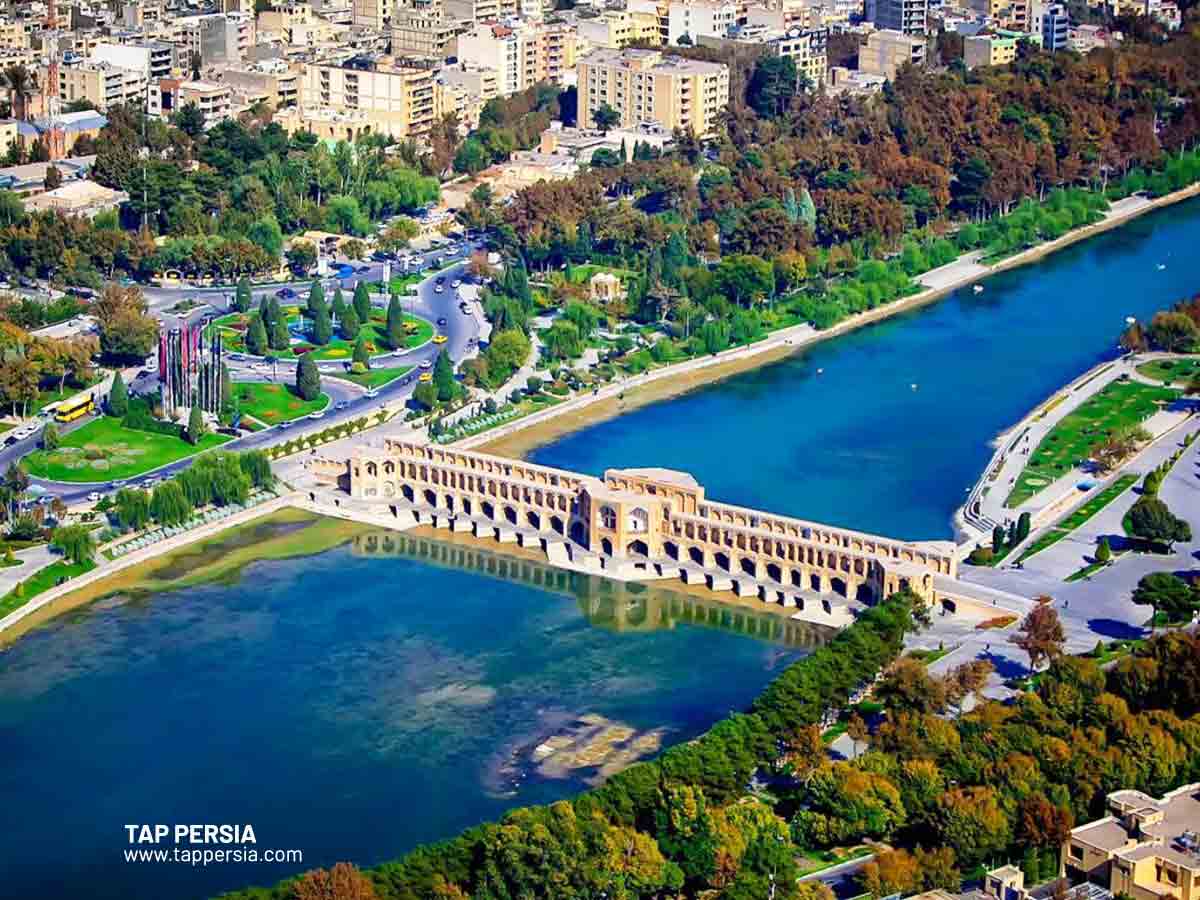 If you are traveling to Isfahan(Best time to visit Isfahan), one of the best cities to travel in Iran, then you should need to know about the climate in each month:
January
Isfahan's winters are often chilly. You will undoubtedly need to pack winter gear if you visit now. Snowfall does not happen regularly, on average.
February
Still quite chilly are the low temperatures. Even so, you'll need to bring a ton of thick winter apparel to prepare for chilly days.
March
In Isfahan, March is one of the busiest months. There is a noticeable warming even though it will probably be chilly. The weather seems to be starting to get better. Pack a variety of clothes, including both warm-weather and cold-weather attire.
April
The weather is beginning to warm up as a result of more sun and longer days. Average temperatures are on the chilly side. It won't be particularly warm; rather, the air will be more crisp and breezy. There will be both sunny and cloudy days. Another busy month in Isfahan is April.
May
Although things are now noticeably warming up and it is beginning to feel more like spring, the first half of spring can still be quite chilly.
June
Days with sunshine and temperatures in the upper teens. Given that summer is quickly approaching, you should wear mostly light clothing.
July
In Isfahan, July is among the hottest months of the year. With summer officially starting in July and temperatures rising dramatically, there has been a considerable shift.
August
These sunny days and summertime brightness continue throughout August.
September
Even though it's still summer, temperatures start to progressively decrease. September ushers the end of summer and the start of fall, but the first part of the month is still rather warm. For the chilly days and nights, you'll probably need a few things.
October
A cold is probably already present due to the onset of fall and the resulting chilling of everything. Even though you'll probably still get to experience a few warm, bright days.
November
You must be ready for the weather because most days are frigid. Particularly chilly nights prevail. Less sunlight and shorter days are both prevalent.
December
Typical daytime highs are between 5°C and 8°C, while average lows at night are about 3°C. Winter attire should be brought.
Iran high season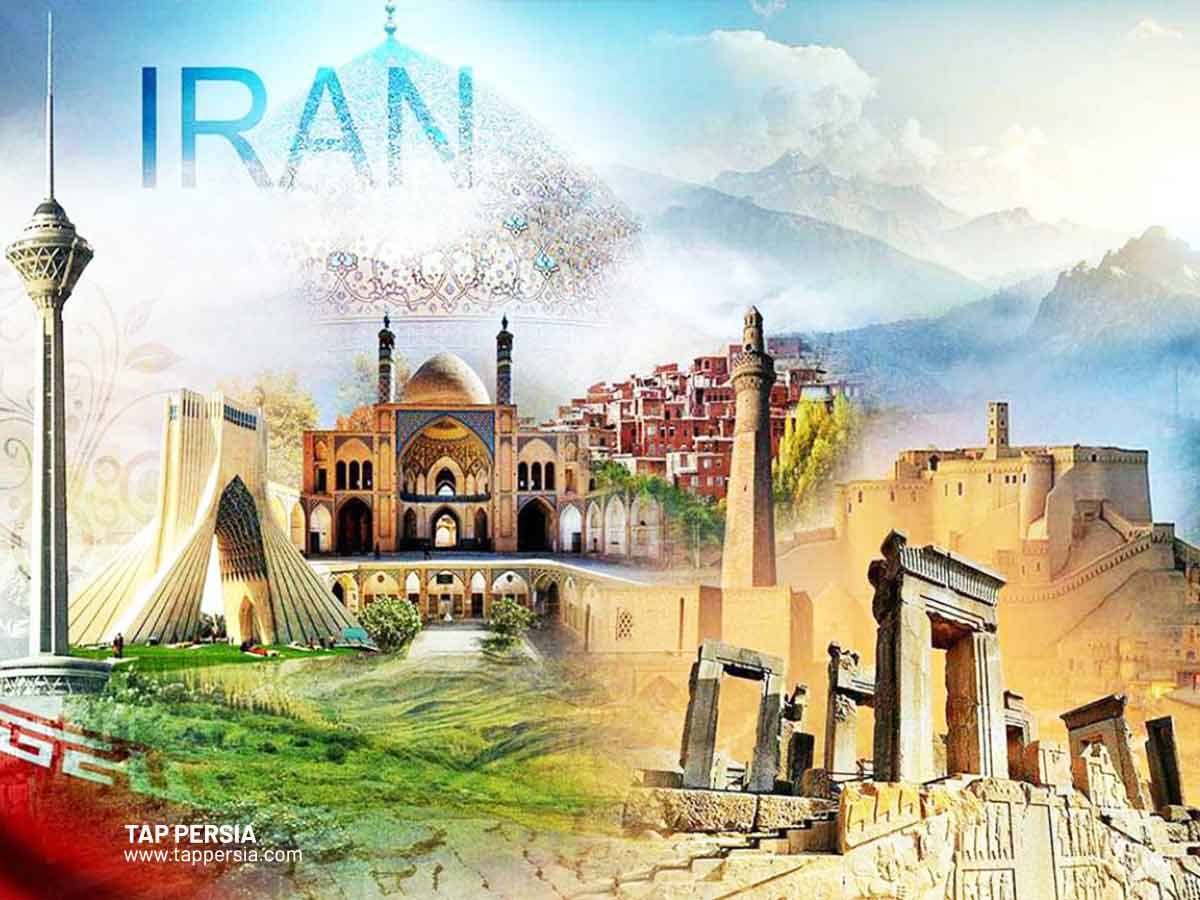 You might want to know when is a great time to travel to Iran. In order to know this, various circumstances must be taken into consideration. Do you wish to visit during a busy period that most tourists like due to the weather or other circumstances like holidays or important ceremonies? Are you more inclined to travel in accordance with your own priorities? Iran's peak seasons may be divided into the following groups.
September and October
As previously said, this is the ideal time to visit Iran. Most of the time, the temperature is just right—not freezing cold or scorching hot, making it one of the best Iran seasons to travel here.
April to June
The ideal time of year to go to Iran is in the spring. While the cold air continues to feel cool, warm weather starts to move in.
March
The temperature has risen a little bit, much like spring. The flowers start to bloom as the wind picks up. The national Nowruz holiday is observed from March 21 to March 30.
This is something to keep in mind. Since most people are traveling at this time, crowds may be present everywhere.
What are the four seasons in Iran?
Spring, summer, autumn and winter are 4 Iran seasons like many other countries.
What is the climate like in Iran during the different seasons?
The weather is generally continental, with hot, dry summers and very cold winters, especially in interior regions.
What is the best time to visit Iran?
Iran is best visited between March and May and September and October.(Best time to visit Iran)
What are some tips for traveling to Iran during the high season?
The finest Iran seasons for vacation in this nation, which experiences such fluctuations in temperature, are spring and fall. Iran is best visited during the months of March and May as well as September and October, depending on which type of weather you desire. You'll avoid the blazing summer heat and the bitterly cold winters.
What is the peak tourism season in Iran?
Iran is best visited during the months of March and May, when the temperature is just right—neither too hot nor too cold. The busiest time of year for travelers nationwide is now.
How can I avoid crowds when visiting popular destinations in Iran?
Nowruz, the Persian New Year, falls on March 20, the first day of spring according to the Persian calendar. It's advisable to avoid the New Year's festivities and travel to Iran a few days after if you don't want to experience heavy traffic, large crowds, or long waits for the key attractions.