In 2018, I started my solo backpacking trip back to the middle east, I had fallen in love with the region years before. However, I had never been to a very special and truly unique country of that region yet, Iran. I have met numerous people who had visited Iran and had completely fallen in love with the country. Statements such as, "Iran is my absolute favourite country!" was something I literally kept hearing continuously. What was so special about this country that everyone kept pouring out all their love for it to me?
I have never been the one to base my decisions upon news headlines, but you can't deny the fact that Iran doesn't have that great of an image in the Western world, this creates a lot of confusion around the country. You will notice that misled perspective from the first moment you will tell the people around you about your upcoming travel plans. Common questions will definitely be, "But is Iran safe?", "Is Iran not in war now?", "Do you have to wear a burka?" "Are you not scared that someone is going to kidnap you?".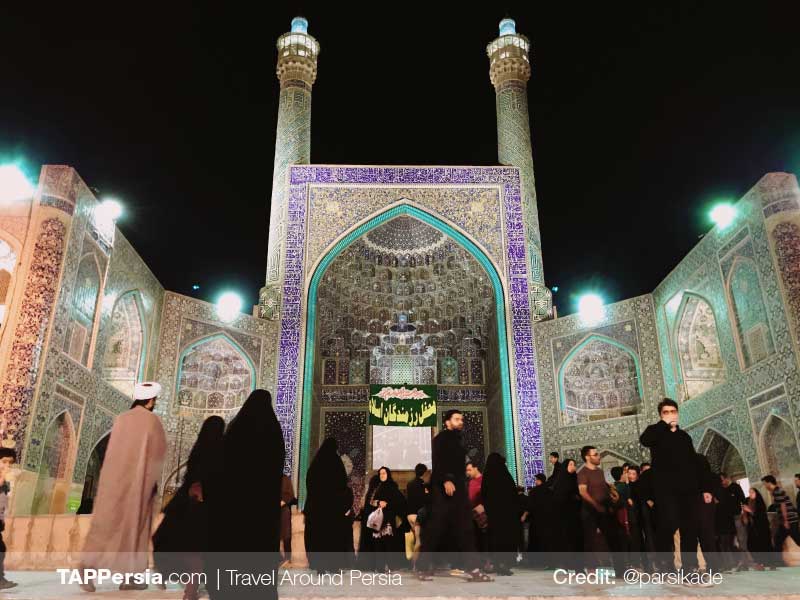 When it comes to making a decision regarding a new travel destination, my all-time number one rule is to never factor in anyone's opinion who has not been to the country themselves. With that said, the decision was super easy! The people who had not visited Iran said NO and the people who had been there said, HELL YES!
Travelling to Iran Solo?
Travelling solo has always been my favourite way of travelling, the flexibility and absolute freedom of just you and your backpack is something truly priceless. However, if solo travel is not your cup of tea, not to worry, Iran is home to many great tour guides and tour companies who would love to help you organize a stress-free trip to Iran.
The most common question I get is if Iran is safe for a solo female traveller. I can honestly say that from all my solo travels, Iran is a country in which I never had to worry for a second about a single thing: a place to sleep? Food? Any kind of other trouble? absolutely nothing. I never felt unsafe in any kind of way during any time of day in Iran.
I don't like to generalize but in this case, I will make an exception: Iranians are the absolute most hospitable, generous and friendliest people I have ever come across. As a matter of fact, whenever someone would figure out that I was travelling alone they always felt this great sense of responsibility for me and therefore, always tried everything in their power to make sure I was okay. Travelling here made me feel like a true princess and has shown a beautiful and hopeful side of humanity, where people are so genuinely kind and helpful towards each other.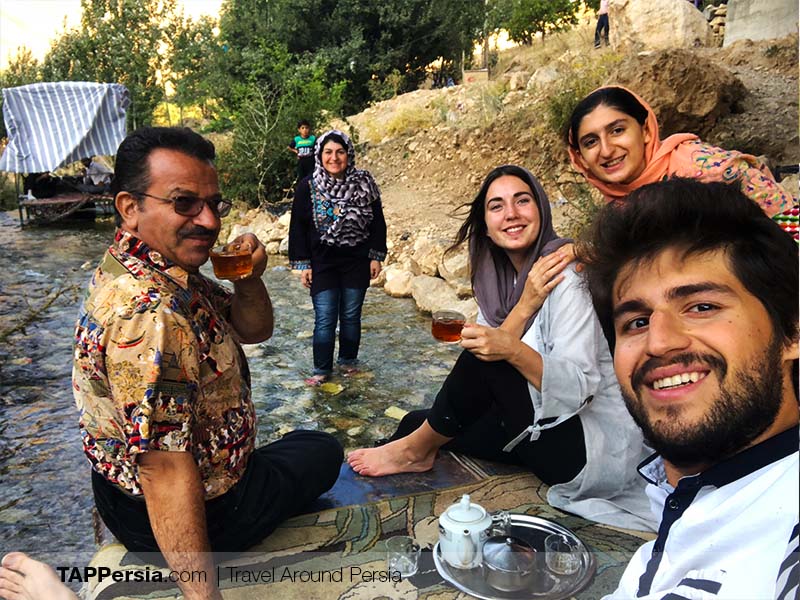 Needless to say, as in every country you have to use your common sense and intuition when it comes to safety as a female travelling alone, the same thing goes for Iran.
How do I get an Iranian Tourist Visa?
There are different ways through which you can obtain your visa for Iran, either you apply for a Visa on Arrival (VOA) or you can do it beforehand at an Iranian embassy in any country.
I went for the Visa on Arrival which was quite easy to obtain if you omit the 4-hour waiting time at the immigration office. I have heard many people who had used the service of travel agencies who will do all the visa application hassle for you and therefore save you a lot of time, both before your trip and at the airport in Iran.
Prices for a tourist visa vary depending on the country of residence, my Visa on Arrival – being a Dutch citizen – cost me €50,- in 2018.
Planning your Trip to Iran
When it comes to planning your trip to Iran, there are many ways to do so. Personally, I am a lover of unplanned travels and especially when it comes to Iran, it is almost a must! You should expect invitations on every street corner, everyone would love to invite you over for a tea, lunch or just a simple chat. Iranians are widely-known for their amazing hospitality. It is highly recommended to leave some room in your itinerary for these friendly invitations to happen.
Additionally, if you think the Iranian hospitality cannot take on any higher levels, then surely venture out to surrounding villages. The kindness of the people there is as if they are coming from another planet, it is something I have not experienced before.
Iran has a lot to offer, stretching from stunning divers landscapes, countless UNESCO World Heritage sites dating back to all different dynasties, culturally rich and home to the most amazing widely-known poets such as Rumi, Ferdowsi and Hafez. Mentioning all the above, a trip to this part of the world might need some researching and some slight planning if you don't want to miss some of the best parts of the country.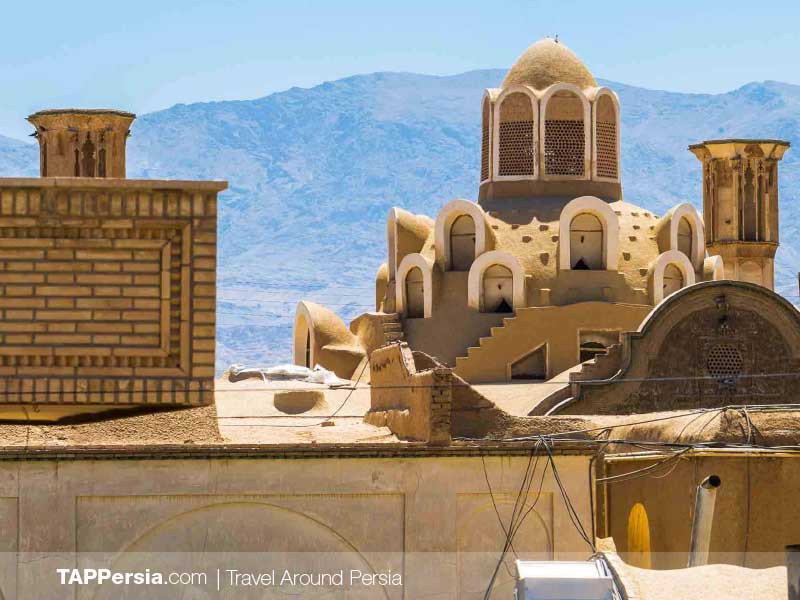 For history lovers Iran is a special treat, although the history of Ancient Persia and everything leading up to the shaping of today's Iran will need some proper comprehensive reading, it is still highly recommended to do so. With the 23 UNESCO World Heritage Sites which Iran has to offer, you don't want to miss out on the full context of this beautiful country's history.
Having that said, a traditional 2-week travel route is the following: Tehran – Kashan – Isfahan – Shiraz – Yazd. However, Iran is huge and has multiple diverse ethnic groups and cultures which will change with the kilometers passing, so definitely research and plan your trip according to your interests.
What to Wear in Iran
I loved spending some mornings sitting on a bench and looking at all the diversity on the street. The sights will vary from women wearing a black chador (a traditional Iranian conservative dress) and right next to them seeing young ladies pushing the limits with a headscarf covering just a tad bit of hair, dressed in colourful and rather tight clothes. It is an interesting contrast which can fill my day easily by just looking at daily life passing by in front of my eyes.
Regarding the dress code, it is important to bear in mind that Iran is an Islamic country with its rules and traditional values. Due to this, there is a specific dress code that everyone has to live up to when travelling to Iran. The dress code includes a headscarf and wearing rather loose clothing that covers the body. However, it is not as strict for tourist as you might think, loosely draping a scarf around your hair is what most of the girls around here do. You will notice quite soon how this stereotype of Iranian women is far from the truth. In fact, fashion, makeup, and overall outer appearance are actually very important among all Iranians.
Ultimately, every female traveller I encountered during my trip told me that they weren't bothered by the dress code at all. They actually quite liked to dress so differently than what they are used to, for some weeks.
Additionally, for men, it is quite easy as the only things you should not wear are shorts and tank tops, almost everything else is completely fine.
It is always best to have a quick look at what the locals are wearing and just mimic that. Whenever you are travelling somewhere new, you don't want to dress in a way that draws unnecessary attention to you.

Transportation in Iran
I have to admit, from all the countries I have visited, the long-distance buses in Iran are the absolute best! What can I possibly say? A separate chair, which you can turn into a bed (with more than enough space for you to not bother the person behind you), free lunchboxes, unlimited supply of free water bottles and all for an extremely low price.
With all pleasure, I have taken multiple bus rides in Iran with a duration from 19 hours up to even 25 hours and I loved every part of it. The comfort and the stunning changing scenery all whilst snacking on some Qottab (my favourite Iranian snack) has turned into a new hobby for me.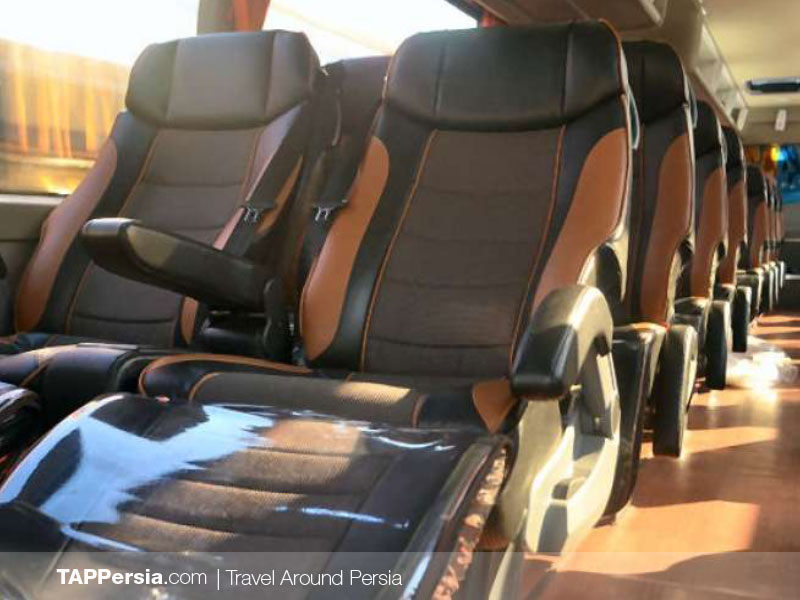 Additionally, the metros in Iran are great with its overall luxurious feel and most importantly, It is easy to navigate through due to all the metro stops being displayed in English. You can buy a cheap metro card and top it up in the station and off you go.
You can also go for buses in big cities, which are cheap and easy as well. Keep in mind that all public transportation is segregated in Iran. There is a section for women and a section for men, but this is very easy to figure out.
What about Hitchhiking in Iran?
Hitchhiking is something quite uncommon in Iran. In fact, many Iranians have no clue about the act of hitchhiking at all. This can make the hitchhiking experience either a fun adventure or difficult and confusing, depending on the type of traveller you are. I have hitchhiked twice in Iran, it was such an interesting experience compared to the other countries where I have hitchhiked. Almost every car stopped, but mostly just to ask us if we needed money for a taxi, or if they could bring us to the bus terminal and buy us a bus ticket. When we tried to explain it, most of them didn't really understand it at all. For me, that is the best part! Be prepared to make lots of new friends on the road, again.
TIP: On any occasion but especially during your hitchhiking adventures, withhold yourself from making the thumbs-up signal which in Iran has the same meaning as sticking up your middle finger. Although the younger generation understands the different meaning this signal has, it is still better to try and avoid it.

Iran is the only country where no one tries to screw you over
One last thing that happily surprised me a lot during my travels in Iran, is the fact that no one ever tried to screw me over. Whereas other countries, it is almost impossible to pay the local price for anything. Iran is one of the very few countries where they won't ever do so – except for taxis but that is an unwritten rule, I guess.
Something that might make Iran's financial world a bit tricky is the fact that Iran has two currencies, one which is the spoken one called Toman and one which is the official currency which is called Rial (IRR). It took me some time to get the hang of it but here is an easy way to remember; each Toman is equal to Ten Rials (1 Toman = 10 Rials). That means by dropping one zero from Rial you have it's Toman equivalent.
Another thing to bear in mind is that due to economic sanctions, it is impossible to withdraw any money – meaning, other currencies – during your stay in Iran. This means you have to bring all the money you need for your whole trip in cash. Luckily, there are some trustworthy travel agencies who offer specific tourist cards which you can top up before and during your stay in Iran. These travel cards are usable like a normal bank card you can withdraw Iranian Rials and you can pay with the card everywhere.

Get yourself familiar with "Ta'arof"
To keep yourself out of uncomfortable situations, get yourself familiar with the Iranian politeness game called Ta'arof. Ta'arof is a form of over politeness, offering everything the other might desire. This politeness is fully embedded in the culture. In most cases, the person offering something major is most likely already expecting the other person to refuse. However, doing this with people who are not familiar with it could lead to awkward situations.
Here are a couple of examples which could be Ta'arof:
If a taxi driver is telling you after your ride that you do not have to pay "You are my guest, welcome to Iran" this is surely Ta'arof. Even if for any strange reason it is not, please, keep insisting to pay. Do not leave the car without paying. This goes for any kind of place that sells something, 99% of the time this is Ta'arof. Especially keeping in mind the current economic situation, it would feel a bit wrong for a traveller to accept things like this for free.
If you are going out for food with your new Iranian friends and the moment arrives to pay, be ready with your money and make it a game to give it to the cashier sooner than your friends. Otherwise, it will be impossible for them to let you pay. If you lost the game of paying the fastest, then at least invite them for ice cream or coffee and repay the hospitality. (Unless your new Iranian friends and you have established a relationship where you know no one is Ta'arofing, which will make life much easier)
If the above, is just as confusing to you as it was to me, then follow this safe rule; always refuse kindly for at least 4 or 5 times, if they still insist it is probably sincere. Have a good look at the body language and facial expression, that will give away a lot already. Most importantly, just have fun with it!
Conclusion
Iran was a country I just planned to travel through for a bit but ended up spending more than 7 months in. I will, from now on, and probably forever, join the group with the statement; "Iran is my absolute favourite country!".
---
Recommended Tours