A paradise in the middle of the desert. Dolat Abad Garden located in Rajaii Street, Yazd, is 7,000 square meters of heaven on earth. Dolat Abad Qanat was specifically dug to supply water for this garden.
Some special individuals have touched the history of Dolat Abad. The most famous one is Karim Khan Zand, the founder of Zand Dynasty and the Shah of Iran, ruling from 1751 to 1779. He made Dolat Abad his main residence for a considerable period in his reign.
The Hashti Pavillion
This garden is enormous. Present underneath the world's tallest windcatcher, the main structure and building is called The Hashti Pavillion ("Hasht" means eight in persian). The ceiling is designed with delicate carvings, using a balance of ginger and white colors.
Like most ancient residential constructions in Yazd, the pavillion is equipped with its own cooling A/C system. There is an an eight-sided, gorgeous pond made out of marble in the middle of the building. The wind brought down from the windcatcher right above is directed towards the pond, leaving the entire atmosphere much cooler than its external environment.
Outside Area
There is a long pool in front of the windcatcher with lines of tall trees, to reflect the image of windcatcher and make the garden look bigger. A watchtower is propped on the other side of the garden for defensive purposes.
The Behesht-Aeen Pavillion, used in the cold months, is also a pleasant sight to see. Families to migrate between structures during hot and cold months in order to maintain a stable internal temperature. Along with the Behesht-Aeen Pavillion, there is also a separate Harem, one of the more recent additions to the entire complex.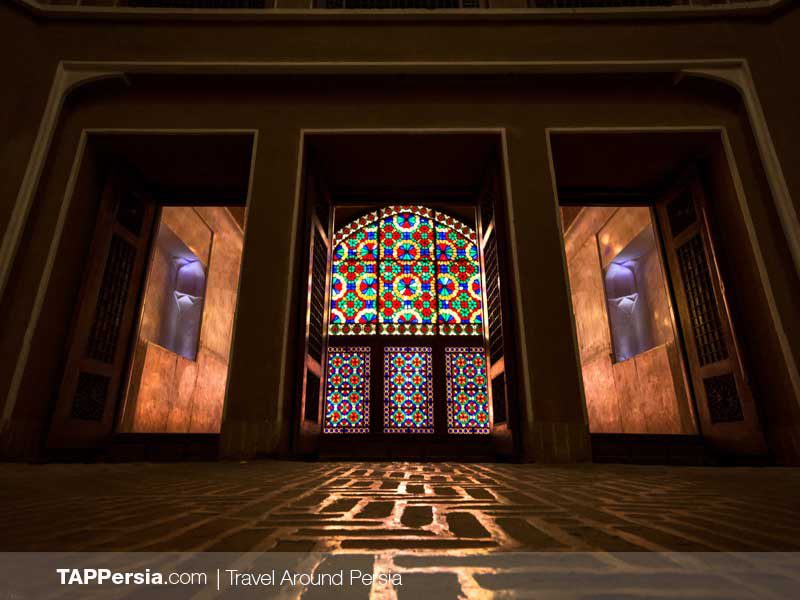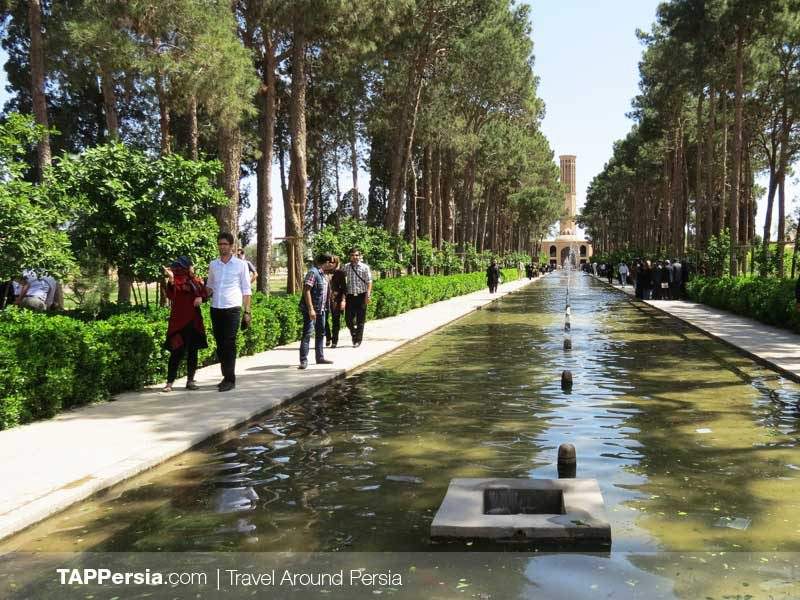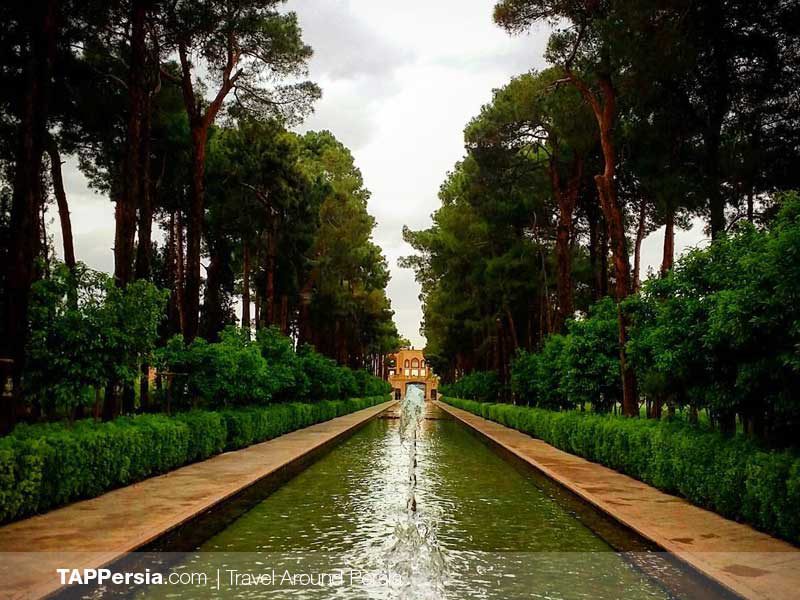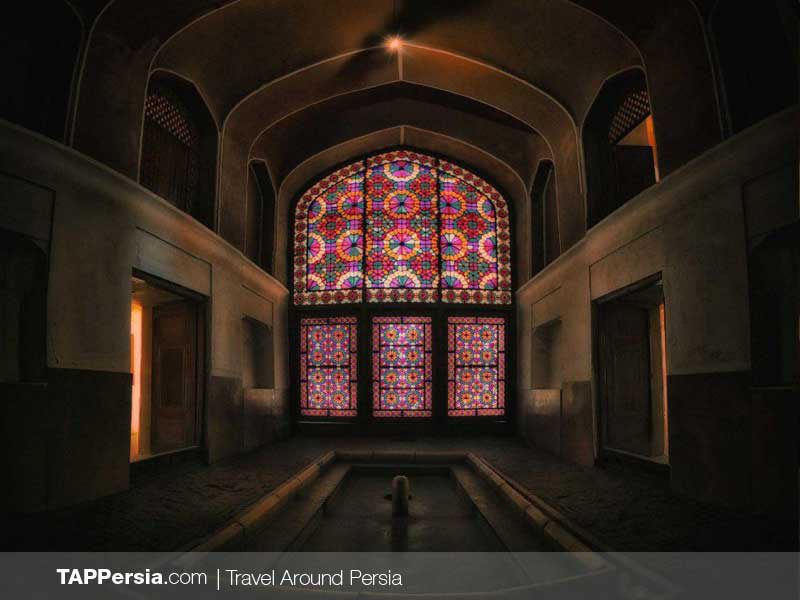 ---
Recommended Tours