Gardening has been an integral part of Persian identity for over 6,000 years. In a meeting with the Spartan commander known as Lysander, Cyrus II, the third Achaemenid king, and ruler of one of the most prestigious and expansive empires of the time, said that when he was not campaigning in new territories, he would spend time tending to his personal garden. This was his Sardis, his heaven on earth. Many years later, the term would resurface, now known as Paradise.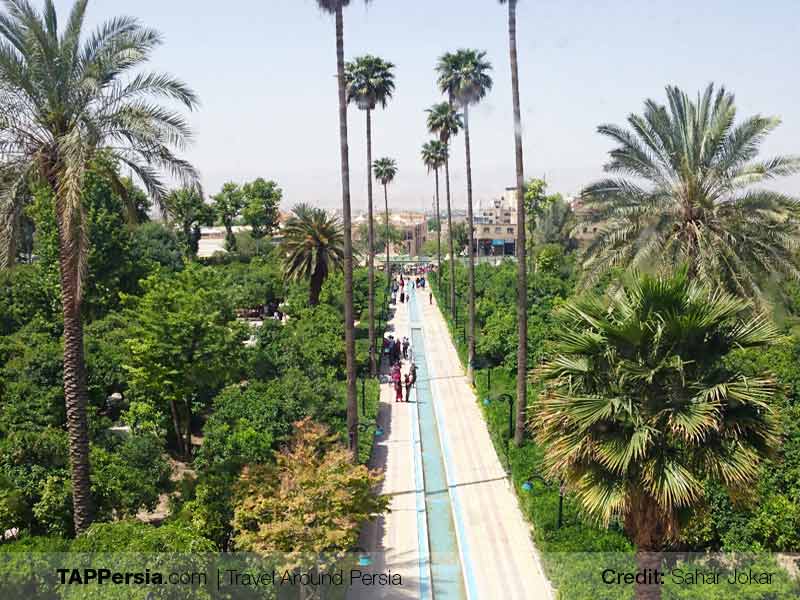 What makes Persian Gardens unique
When we talk about inspiring, admirable attractions in Iran, the gardens stand in a league of their own. These sites show how nature and art have been intertwined to form a balance suitable for royalty. When European explorers first observed these striking gardens in Persia, they were completely awestruck. Accounts of travelers spending days, even weeks, exploring the many gardens around Iran are well known throughout the world. What was only described in writing, was at once in front of their naked eyes: A paradise of heavily bliss. Briefly, the Persian garden has three special traits: firstly, a stream passes through it. Secondly, the garden's surrounded by high walls and thirdly there are a summer edifice and a pool inside the garden. These three main features made Persian gardens amazingly distinctive all around the world and inspired other gardens' plan as well.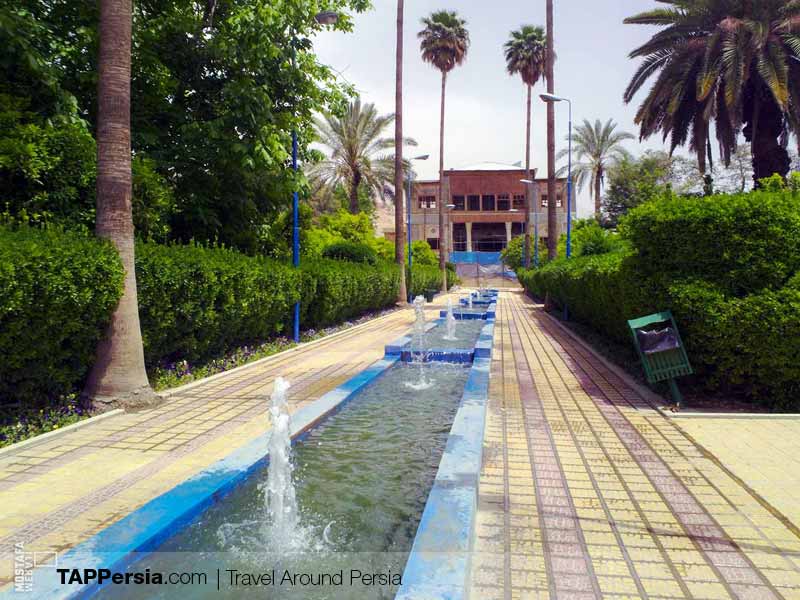 The advent of Persian gardens is closely linked with Qanat. Qanat is a Persian term for the technique old Iranians applied to supply water. It consists of digging some channels near an underground water resource, in order to access water in different places. The gardens were mostly built in the exit port of Qanats. We can refer to Persian Garden of Pasargad as an evidence. Cyrus the Great, founder of Achaemenid dynasty, was the first person in Iran who ordered to build royal garden of Pasargad in Shiraz.
Imagine such gardens in Shiraz, the city which is famous for its sour orange trees and great literary men. The nice climate and fertile lands make it capable for having pradisal and alluring gardens. Delgosha Garden is one of the historical gardens in Shiraz. This beautiful garden is located in North-East of the city and close to tomb of Saadi. To be more exact, it's placed on hills in the south of Ab Khan Canyon.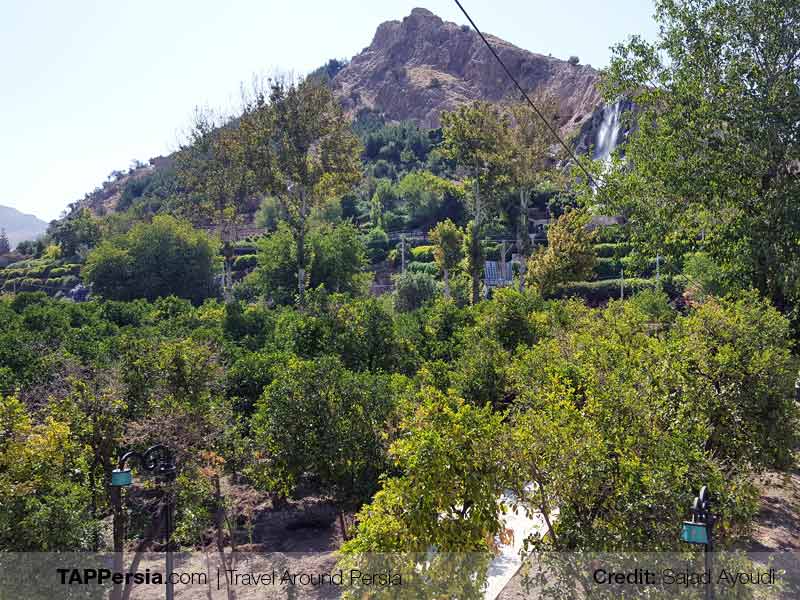 History
Delgosha Garden dates back to pre-Islamic and Sassanid era. This garden used to be near an ancient castle of Achaemenid and Sassanid time. In Timurid dynasty when Timur was the king, this garden was magnificently in its best situation. As Timur was impressed by the garden, he ordered to build a garden with same name in Samarqand. Also in Safavid era (after Islam advent), it was one of the most signficant and recreational gardens, which we can see its photos taken by European explorers. In Afsharids, the garden was glorious as well, but it got some damages during Nader Shah kingdom. Later, they restored it by order of Karim Khan Zand, the peaceful founder of Zand dynasty.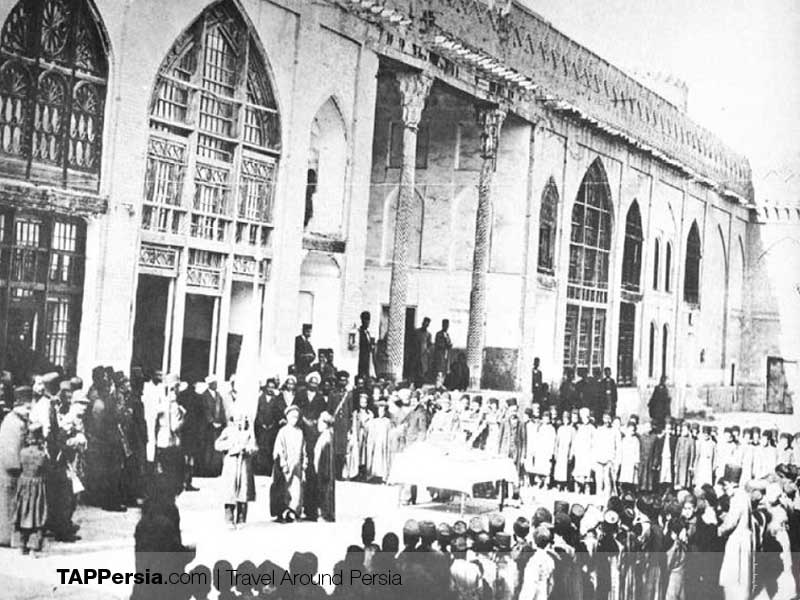 Architecture
Delgosha Garden area is about 57000 meters square. The main entrance is in south side of the garden. As you walk inside you will face an octagonal basin with a beautiful fountain. All current streams through the garden finally end up to this basin. In Persian gardens, usually four streams divide the garden into four parts, this forms the pattern of four gardens. The garden's water supply is from the Qanat near Saadi Tomb. This continuous water current has presented the trees succulent lives. Apart from sour orange trees, the garden is decorated by lively cypress, walnuts, pine, palm and judas trees. In the middle of spring, charming blossoms and their pleasant aroma fills the garden's atmosphere. The main road of Delgosha garden lead you to the center, where is an edifice.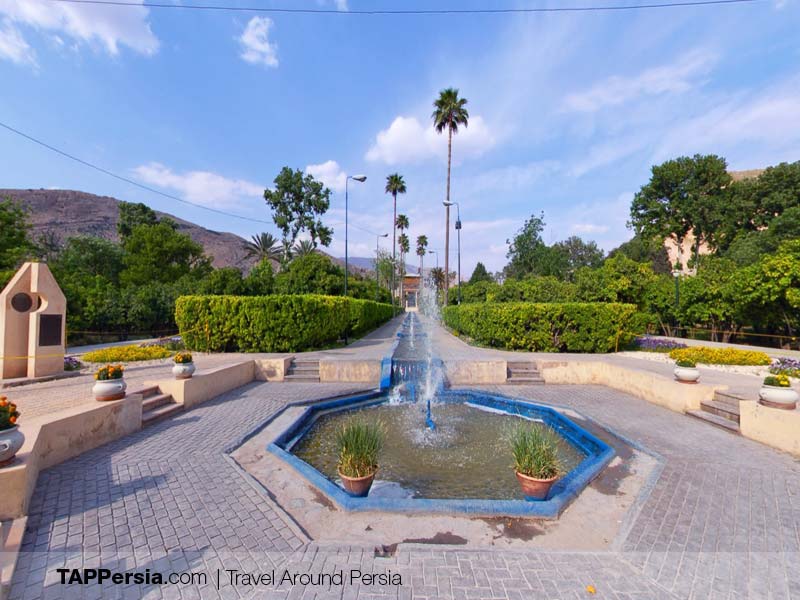 Kolah Farangi (Garden's Edifice)
The edifice in the center of a Persian garden is called Kolah Farangi, a high and palatial construction in the middle of the garden. This three-storey construction has two entrance doors at both sides. All the doors are delicately inlaid. The time you enter the building, you confront with a large hall, which has four large rooms. There's a blue tiled basin with a fountain in center of the hall, which makes the building very picturesque. The ceilings are made of wood, decorated by stunning plaster and mirror pieces on the surface. They're usually dome shape or the gable roof. The oil painting of flowers and plants even adds more to elegance of the edifice.
This kind of architecture is a combination of Iranian and European styles, which became very common in Qajar era. Kolah Farnagi (edifice) of Delgosha Garden dates back to Zand era. However, they say the general architecture is a reminder of the Bishapour Sassanid castle. In the second floor, there's also a large hall with carved wood lattice-work windows. It's connected to a large porch with two pillars, facing toward the stone basin. The pillars are decorated by lots of vaults on the top. The main ceiling is dome shape with a skylight in center. You can find some poems by Shourideh (the Safavid time's poet), written in Persian calligraphy on the walls. The subject of poems is to describe beauties of the garden.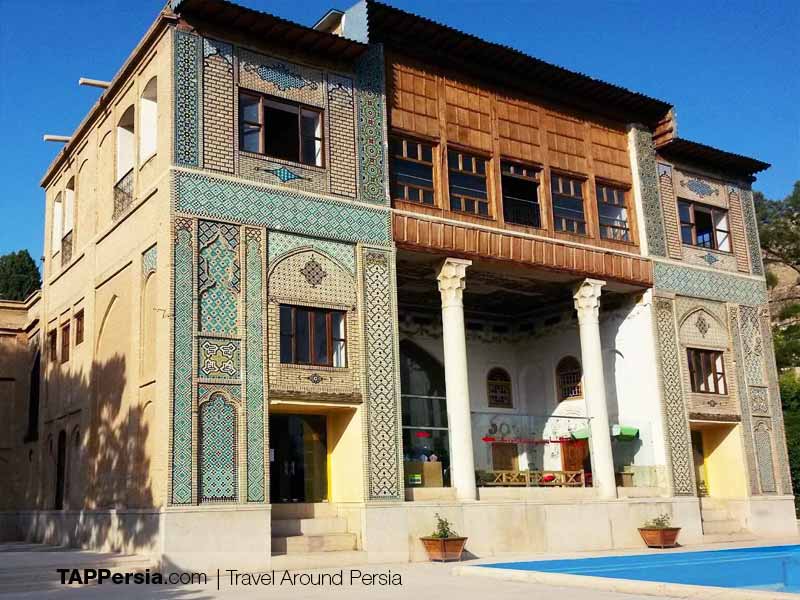 Garden's Museum
In the edifice, there's a museum gives you the opportunity to enjoy the historical objects as well as the hall's wonderful architecture. In the first floor of the museum, you can find a collection of ancient coins, which date back to different eras from Achaemenids to the Pahlavi time. A valuable Quran, written on deer's leather, dates back to Seljuk era. Clothes, carpet frame, pots, stamps, matches, old bicycles and Iran's maps belong to different times of Iran.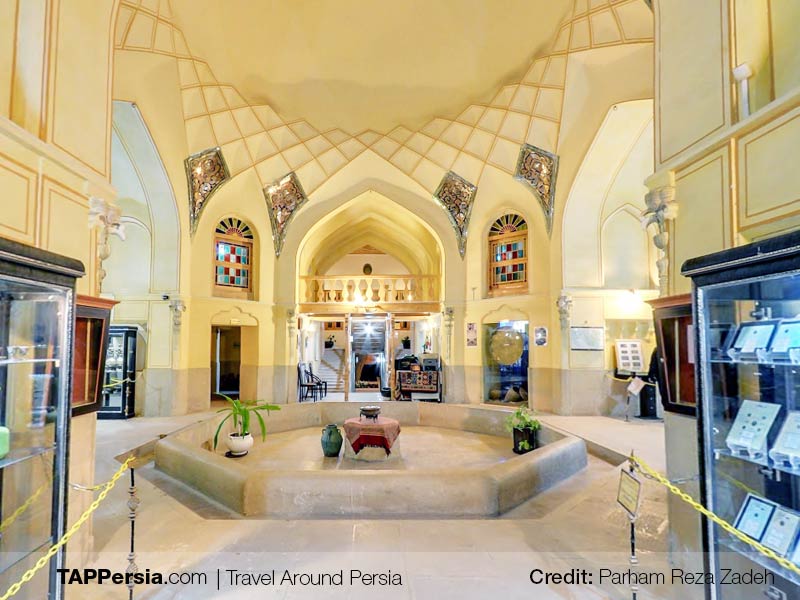 The most interesting and weird part of the museum is radios. You can see how radios gradually got improved. One of these special radios works by petrol. It has an amazing engineering structure.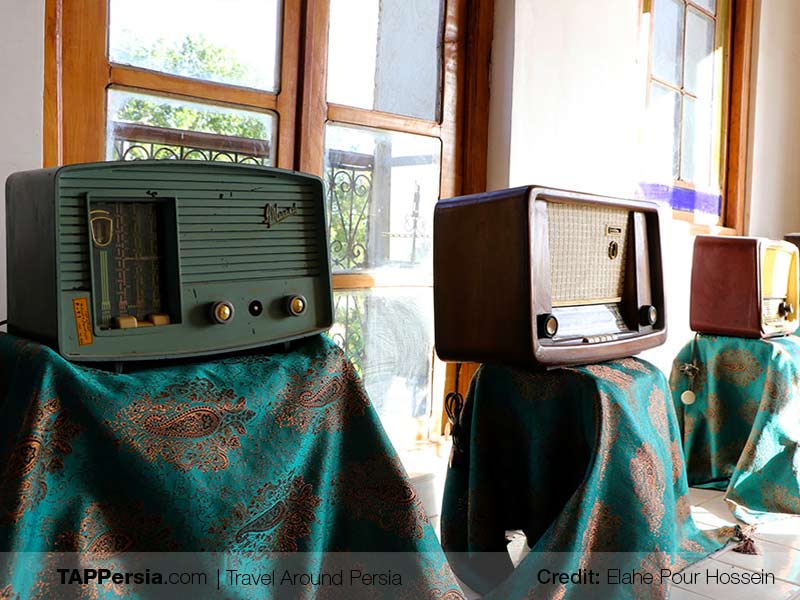 Best Time to Visit
Generally, it's possible to visit this garden at any time of the year, but if you're interested to smell the aroma of sour orange blossoms, you can visit it in April and May. In autumns and winters, trees have no leaves but the edifice and Delgosha Garden Museum are open to visit.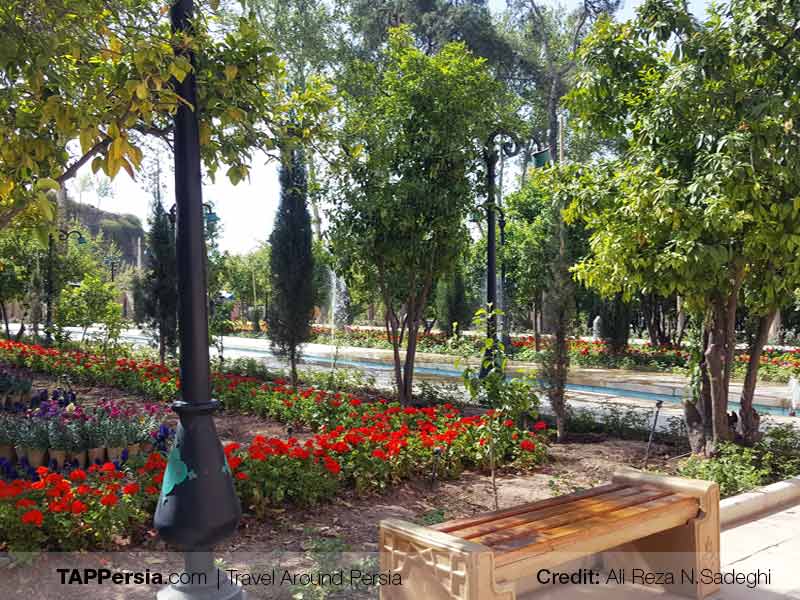 Paradise on earth
All across the world, parks and gardens can be found in the most urban of spaces. It is unfortunate to say that these green spaces do not encompass the original concept that gave rise to their existence. The term paradise, however, is still alive and well. Examples of these magnificent recreational areas can be found all over Iran. You can experience a piece of the promised land, here, on earth. Delgosha Garden is one of the fewest ancient gardens, which has remained authentic for centuries. It used to be the house of many important people. The last resident was the daughter of Qavam Al Mulk, a Qajar courtier. She lived there with her family. Many stories lie behind this glorious site. Next time you visit Shiraz, be sure to stop by Delgosha garden, and experience what it must be like to lay under the pleasant shade, beneath the trees of paradise.
---
Recommended Tours
Pasargad, Shiraz, Fars Province, Iran
Shiraz, Fars Province, Iran
Shiraz, Fars Province, Iran