It is narrated that one day Baba Tahir, as a young man, entered a school and decided to educate himself. However, despite the fact that he was so enthusiastic, he couldn't understand anything. That was how he asked one of the pupils, "how can you understand these difficult issues?"
– "We take too much effort. In fact, we must break the ice of the school pool during the night and take a complete shower in it. As you may guess, when we get out of the pool, we have gained the ability to understand the ambiguity of knowledge."
Innocent Baba Tahir, who had become so passionate about learning, came back to the school after pupils slept. He broke the ice of the pool and took a shower. However, when he came out, he could understand what was taught.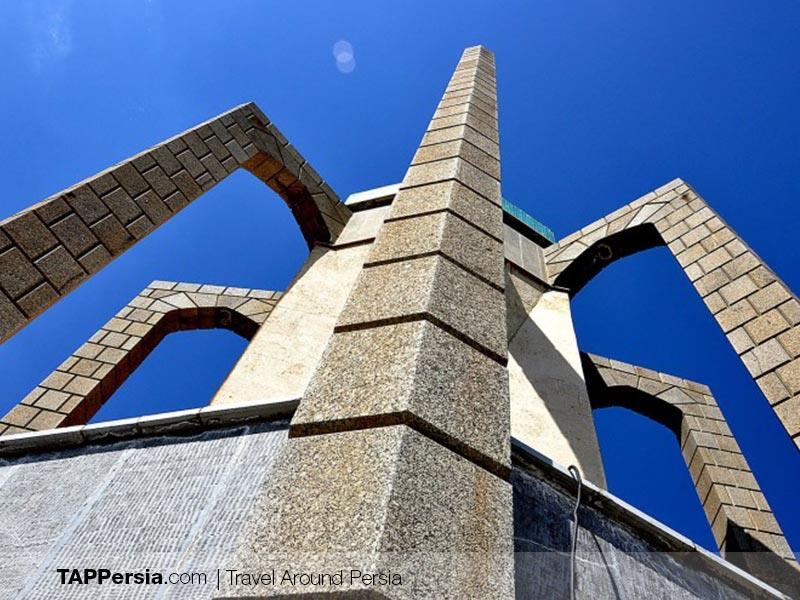 Baba Tahir Mausoleum
There is a beautifully designed octagonal building in the middle of an eye candy garden. Here is not only Baba Tahir's tomb, but also the location of various cultural ceremonies and poetry reading. Therefore, provided that you are lucky enough, you will chance upon a lovely ceremony. This beautiful garden is situated in Hamedan, Iran.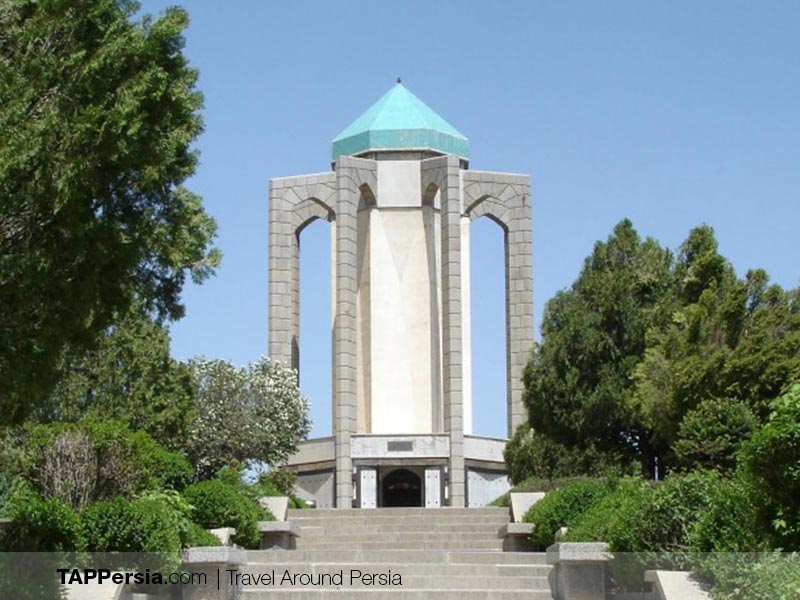 Enter the tomb in order to enjoy Iranian art of tiling. Indeed, you are visiting one of the best samples of contemporary art of tiling, just look at the ceiling and enjoy it. It is time to enjoy quatrains of Baba Tahir which are written on the tomb walls. Poems as well as patterns have made the tomb a lovely place.
The garden has been built in about 8000 meters, so walking in the garden and relaxing among the trees will make it a brain candy experience. If you are looking to buy souvenirs or tasting some delicious dishes, the garden is a right choice for you.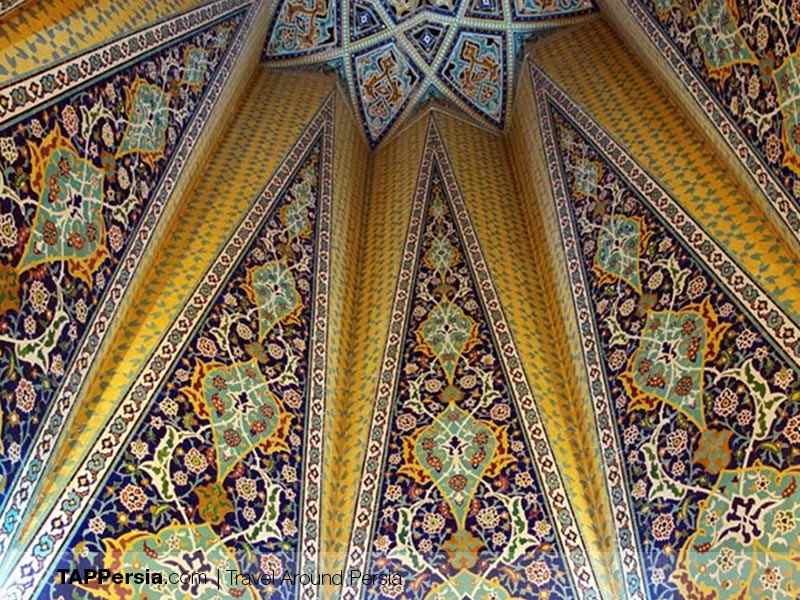 Hamedan is one of the historical destinations of Iran and there are a lot of tourist attractions in the city. You can also visit some other attractions and historical buildings of the city:
Not Far from the Mausoleum
I think there is no need to introduce the well-known Iranian philosopher and physician, Avicenna. He was also born and died in Hamedan. That's why his mausoleum is near that of Baba Tahir; you can even walk there. Avicenna Museum is one of the best parts of the mausoleum that you can visit.
There are also attractions such as Gonbade 'alaviyan and Hegmatane Museum. The former one is a memorial dome which is a fantastic place for history-lovers. It is a memorial from Seljuk dynasty period. The latter one is a museum in which different antiquities are displayed. 
You can use Tap Persia services to have an affordable and even cheap travel to visit Hamedan and the other historical and fantastic destinations of Iran.
Baba Tahir Biography
Baba Tahir Hamedani is one of the famous Iranian poets and mystics. He was born in a city near Hamedan named Irane in 326 AH. The reason that he was described as Baba Tahir 'Oryan (Naked Baba Tahir) was that he was a pure ascetic. Our Poet lived during Toghrol Shah, a king of Seljuk dynasty.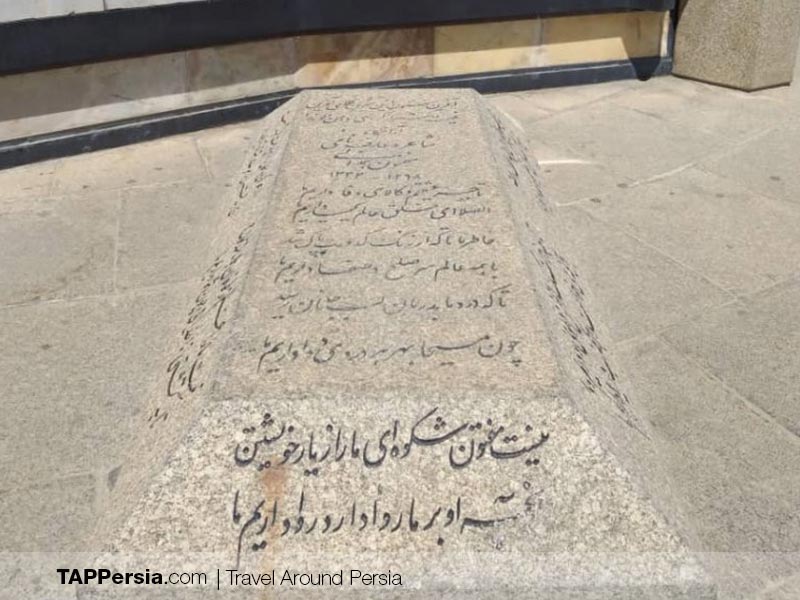 There is not any exact information about his life, but we can realize some truth by investigating his quatrains. Another point about his life is that Tahir Hamedani spent his days in mountains and plains. However, he came back to the city in the evenings and spent nights praying his God.
Baba Tahir Works
He is mostly known for his quatrains; this book is a collection of his poems. Some believe that the poems are written in Lori; however, on the other hand, some believe that they are written in Hamedan Jewish dialect. The following poetry is an example of Baba Tahir's poems: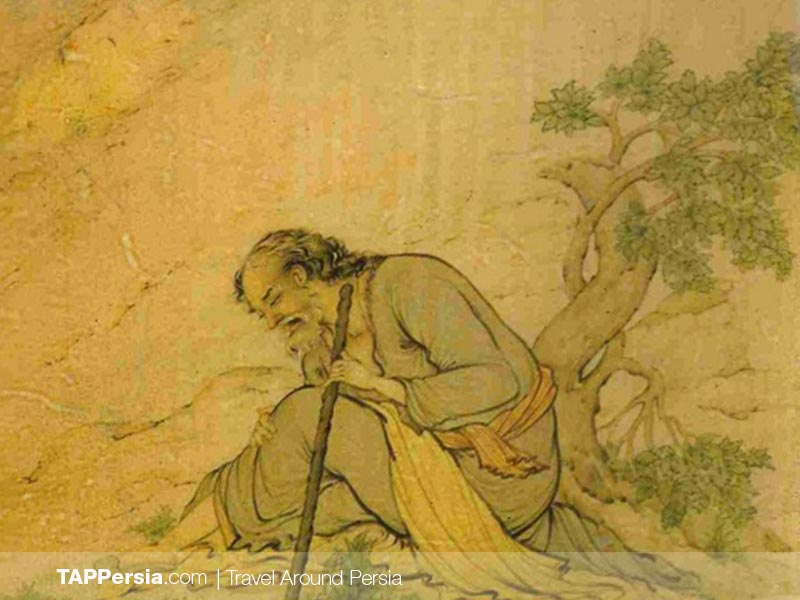 Like hyacinths on roses
Thy tangled locks are strung;
Shake out those gleaming tresses,
And lo, a lover youg
On every hair is hung.
The breeze that fans thy tresses
Surpasseth fragrant posies.
In sleep I press thine image,
And as mine eye uncloses
I breathe the scent of roses.
Give me thy two soft tresses,
Therewith my lute I'll string;
Since thou wilt never love me,
Why dost thou nightly bring
Soft dreams, my heart to wring?
Two eyes with surmeh languid,
Two curls that idly stray,
A body slim, seductive –
And dost thou truly say
"Why art thou troubled, pray?"
Thou hast me, soul and body
My darling, sweet and pure;
I cannot tell what ails me,
But this I know for sure,
Thou only art my cure.
(Translated by A. J. Arberry)
Baba Tahir also wrote his mystical thoughts about science, cognition, and praying in Arabic. This book is a collection of his speeches.
---
Recommended Tours