No matter how distant and rare your favorites are, Iran is a country vast enough to surprise you in every turn, especially when it comes to nature and national parks. Iran is a four-season country, meaning it has all four seasons altogether at once. If you just make the effort of traveling from north to the south of this stunning country, you will see it for yourself. And this granted us a huge bliss of experiencing a wide variety of flora and fauna. I want to take you with me to take a short but memorable glimpse at some most popular national parks in Iran so that it may motivate you to put at least one of them in your to-do list when visiting Iran(Iran tour).
1. Golestan National Park- Golestan Jungle – (Golestan)

Golestan Jungle, UNESCO World Heritage Site, covers an area above 90,000 hectares. As the area is so vast we can witness a wide range of climate here, from very humid to semi-dry lands. So as you know this causes variety in flora, therefore, variety at fauna. Another cause of this variety is the altitude difference between the lowest and the highest spot which is about 2000 meters.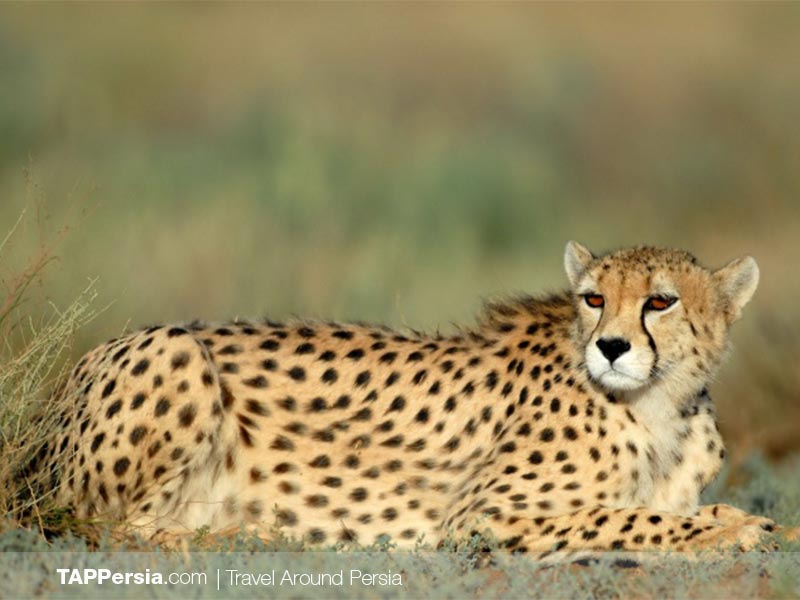 The park has a jungle part and a grassland part. Each is the homeland of many different unique animals and plants. It is so likely you happen to see red deer and bears in the jungles and urials, gazelles and cheetahs in the grasslands. As for your surprise, 50 percent of whole living mammals in Iran live in this land.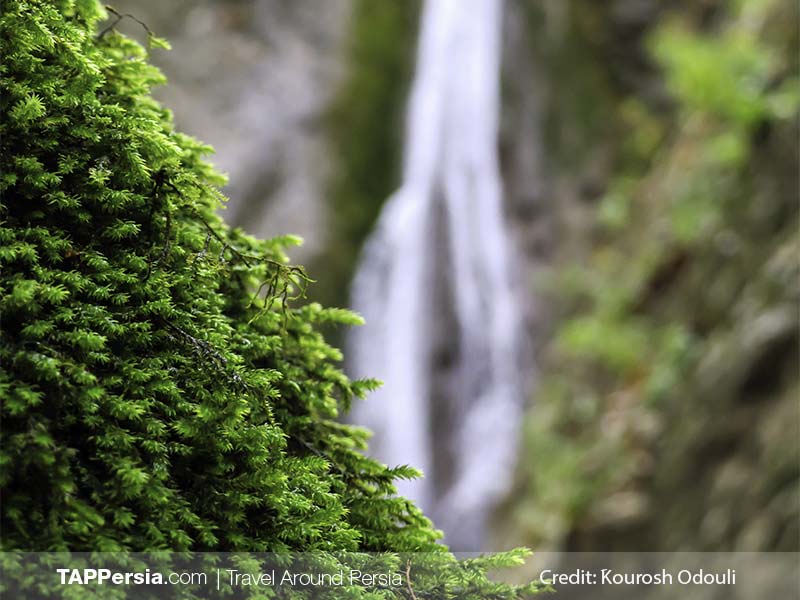 Also, make sure you do not forget to visit at least some of the numerous awesome waterfalls in the area.
*To book this unique nature tour tap here.
2. Lar National Park- The Land Of Thousand Springs – (Mazandaran)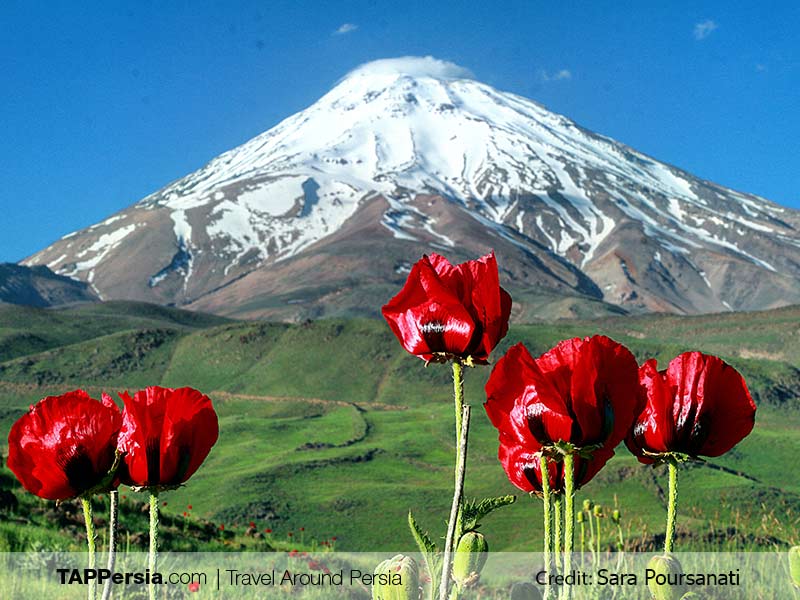 About 30,000 hectares, Lar national park is located at the foot of the sleeping beauty, Damavand. The area gets covered by snow many times during the year. Great climate and swift rivers plus the lake behind the dam, let me say, do create the image of the heavens here.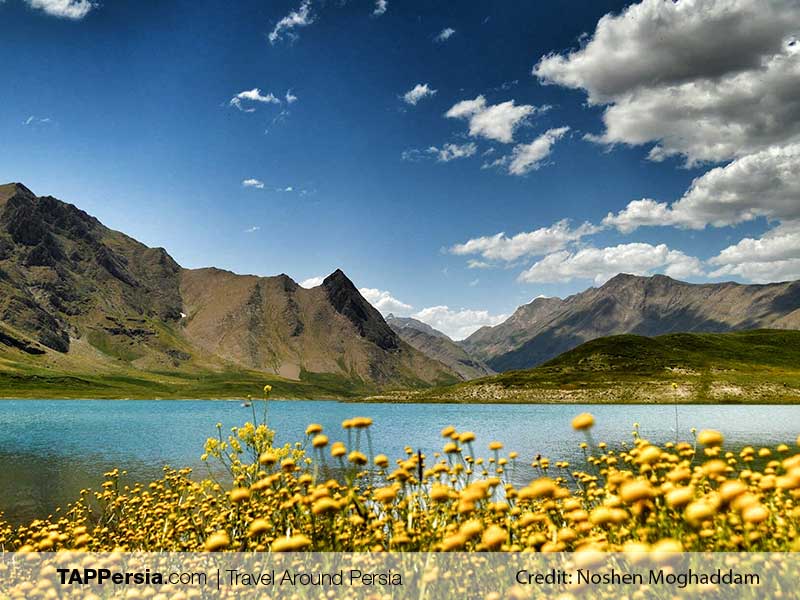 This magical beauty is home to many different species. Just imagine colorful planes with the view of snow-covered Damavand top in the distance. And the chance of getting to see golden eagles, flamingos, and urial sheep herds with their beautiful horns, that is hugely thrilling. If you love fishing in the heavens, it is allowed from June to the end of summer.
*To book this amazing wildlife tour tap here.
3. Khojir National Park- Motherland Of Some Endangered Species – (Tehran)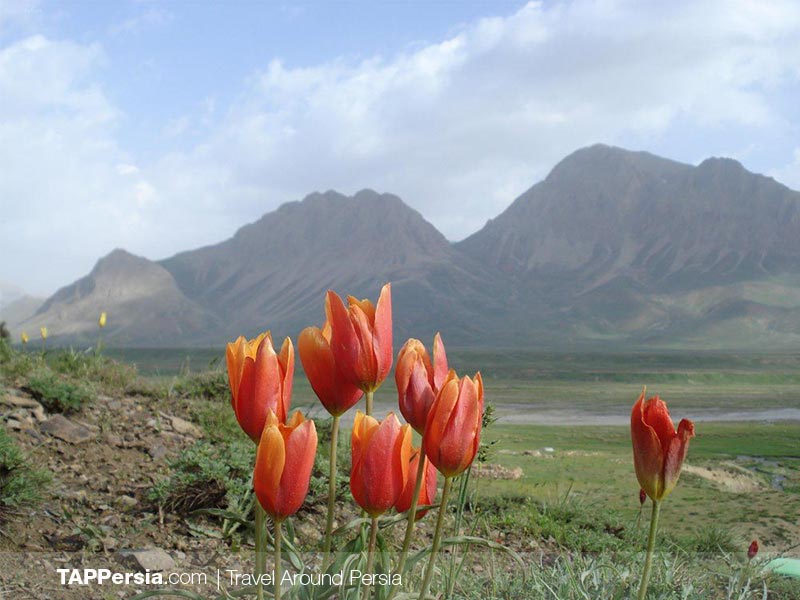 This impressive national park is located in Tehran, Jajrood protected area, as big as 10,000 hectares. It has a cold climate but the humidity range is varied from dry to semi-humid. Many mountain peaks are standing high in the area up to 2,100 meters like Aseman Kooh, Zirak Chaal, and Sarv Kooh. Great for mountain climbing with stunning top mountain views.
One of the most beautiful sites is the Jajrood river. It passes along the area which is hugging a lot of different less-seen wild animals and birds. Species Of which some exclusively belong to the area and unfortunately are in danger of extinction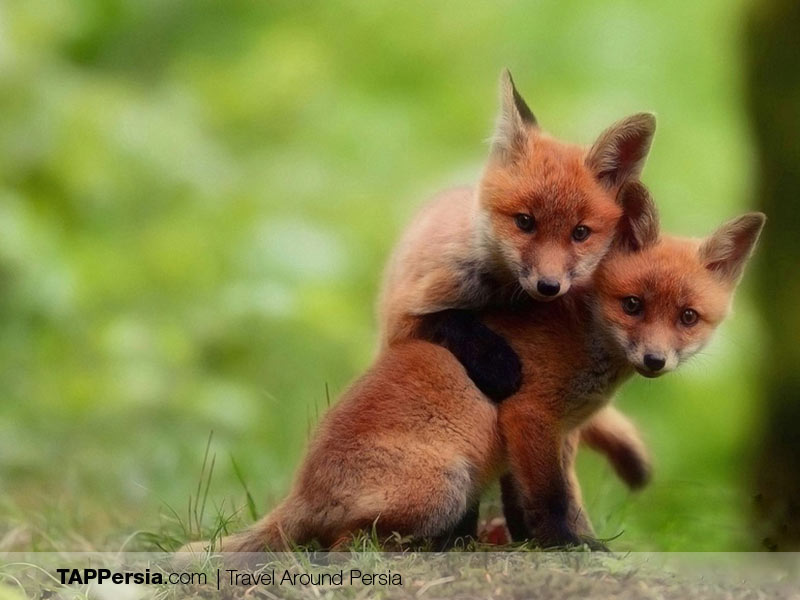 There are at least five springs in different spots pouring out providing the water for all its species. Depending on your equipment and how long you spend there you might get lucky and see some of the staggering species like goats with their stunning horns, leopards, striped hyenas, red foxes, wild boars, and even gray wolves. But all of these are just a small part of what you might or might not discover in this piece of land providing shelter for wonderous species including plants and animals.
*To book a tour to Khojir with us tap here.
4. Kavir National Park- Iran's Small Africa – (Semnan)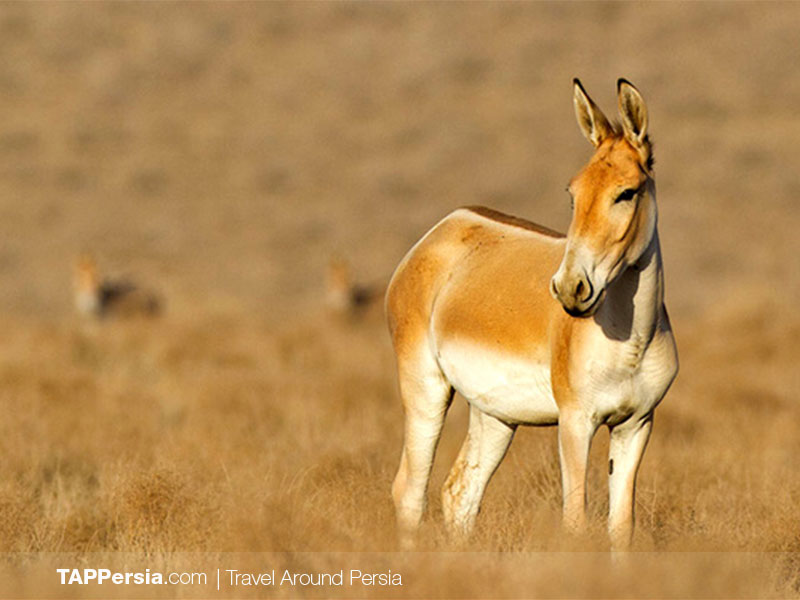 420,000 hectares, Kavir national park has a dry climate and is one of the biggest salt lands in Iran. A triangular salt lake is located just next to it originating from and feeding on the Qom River. There are some other rivers and springs as well. The diverse number of species finding the land their home is such high that it is famous as Small Africa. Among all the fauna variety here maybe striped hyena, Iranian cheetah, and Iranian zebra come as a surprise for you.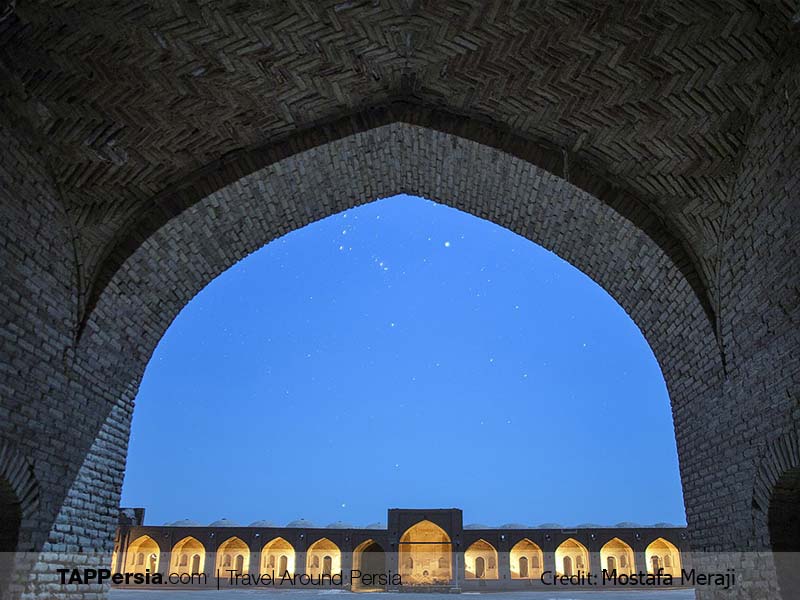 Some ancient architectures are located in the area which heightens its touristic value. The most amazing one is the 30km cobbled road, making it possible for the caravans, in the past, to go through the swamps and salt lands safely. Among a couple of its caravanserais located along the Silk Road, Bahram's Castle is the most known.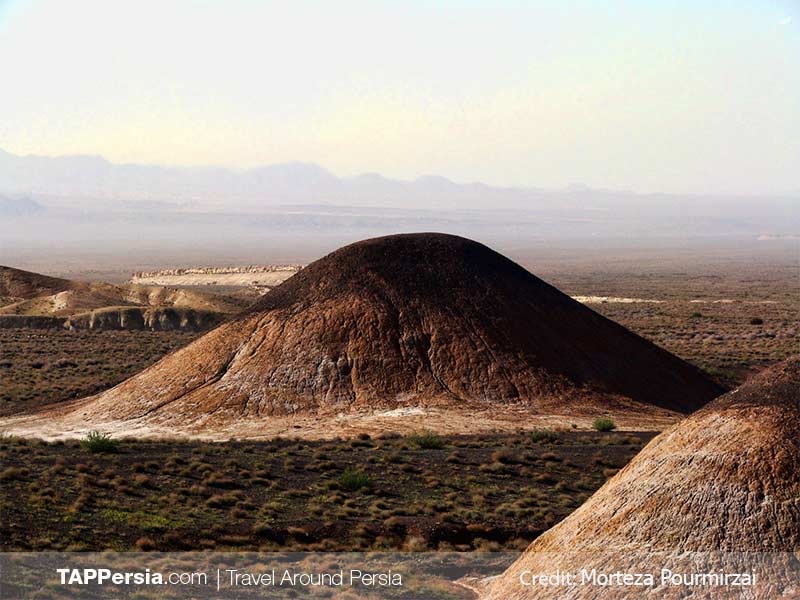 Weird-shape hills with their strangely beautiful colors as well as narrow trails among the high cliffs are other charms of Kavir.
*To book a tour to Kavir national park with us tap here.
5.  Sorkheh Hesar National Park- A Combination of Nature and Entertainment – (Tehran)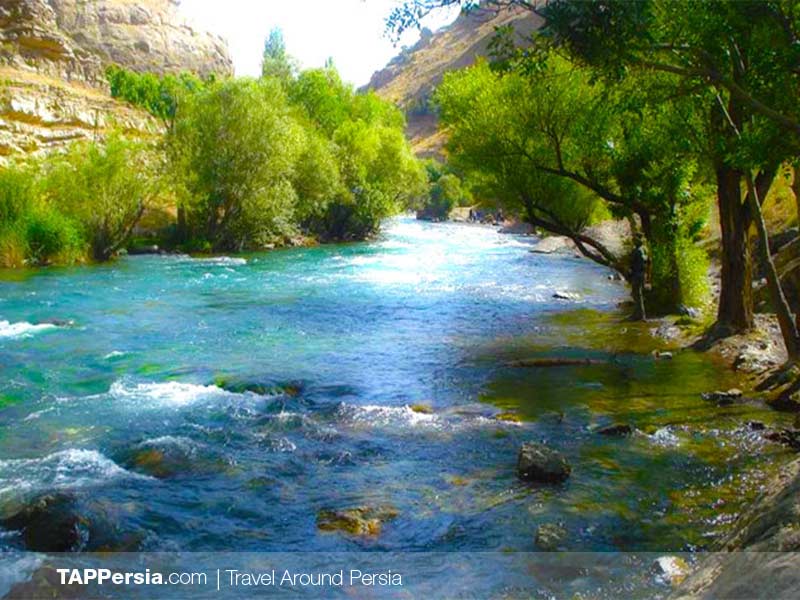 The host of many migrating birds in winter, Sorkheh Hesar national park, lies in Tehran, Rey city. It is about 9,500 hectares wide and up to 1,500 meters heigh. Its climate is semi-dry and the temperature difference between day and night is a lot.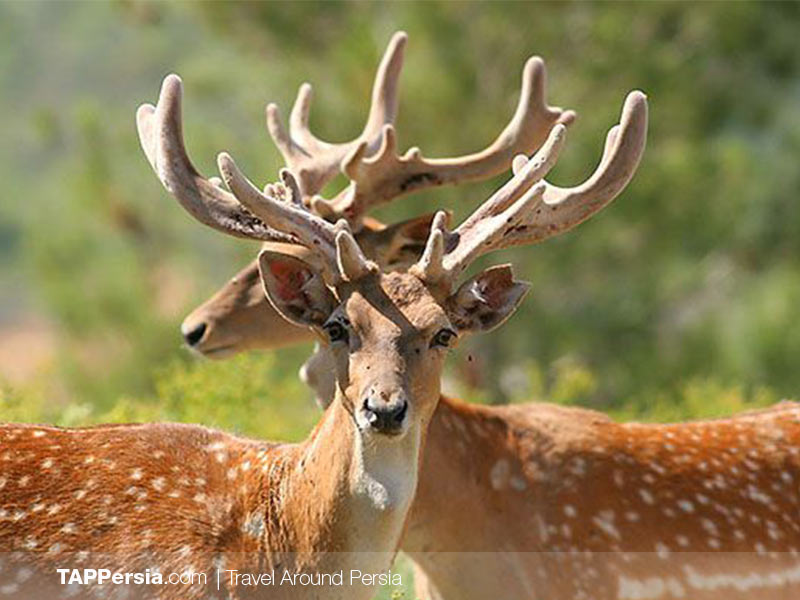 Persian Fallow dSoreer is one of the specialties of this park.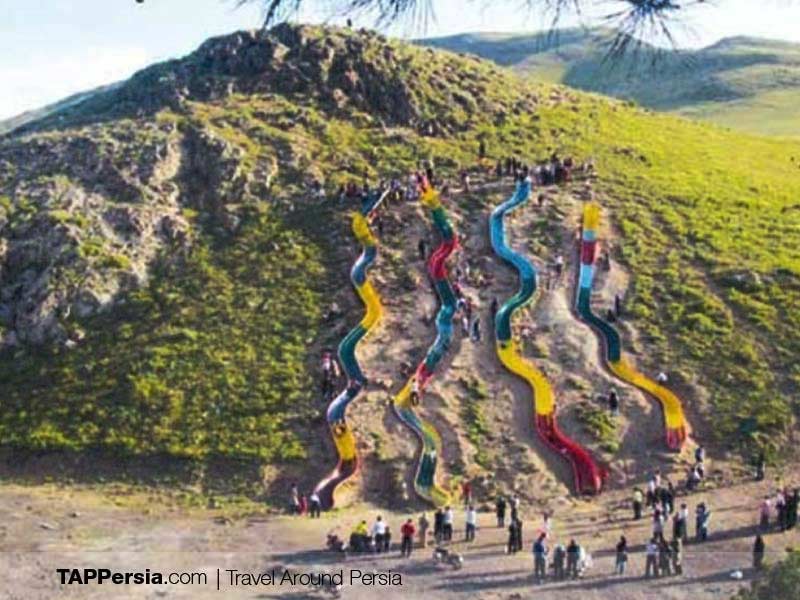 If you are interested in combining nature and entertainment, Sorkheh Hesar is a great option for you. It has a lot of entertainment complexes including different sports like soccer, archery, shooting, paintball, and game centers.
Also, it has a surprise for history and culture lovers, Yaqoot, a two-floor castle, being almost 100 years old.
*To book a tour to Sorkheh Hesar with us tap here.
6. Ghomishloo National Park- The Oldest National Park in the World – (Isfahan)
The grandma of all national parks in the world, Ghomishloo national Park, lies near Isfahan and is about 83,000 hectares. Mostly cold-dry climate with high lands and pasture lands. You can see Iranian gazelle and urial sheep herds in the area if you know the right time and the right place.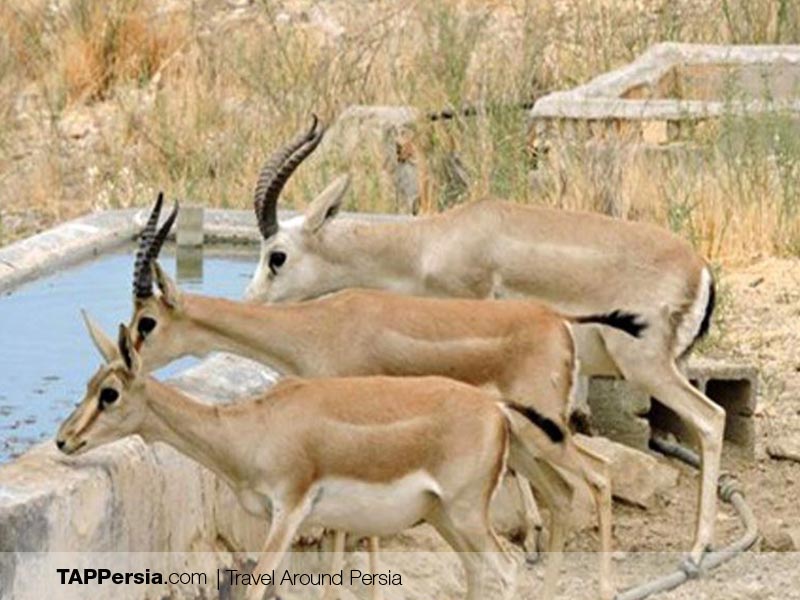 Unfortunately, the water supply is only dependent on rainfall which is not that enough that the local species can grow a lot in numbers. But they are tough enough to survive for now.
Ghamishloo Castle, a memory of Qajars, is still standing out here. Remember to pay a visit and take some time walking around enjoying the beauty.
*To book a tour to Qamishloo national park with us tap here.
7. Khabr National Park- The Most Fearless Animal's Habitat – (Kerman)
With 120,000 hectares, Khabr national park is the host of three climates all at once; cold, mild and tropical. So it will not be a surprise if I skip the vast variety of the species here.
But let me tell you about the most fearless animal in the world which lives here, Mellivora capensis, it is a badger that eats honey. It is just a bit bigger than a fox but it has been seen that it is able to push away animals like lions attacking it and make them leave the idea of hunting him disappointedly. It is one of the rare animals which knows how to make good use of tools.
Among many mountain peaks, Shahzadeh (Prince) mountain with 4,375 meters height is located here. There are some awesome caves as well like Torang Water Cave and Chasm Sabz Gugar Cave. Do not miss them when you are in the area.
*To book a tour to Kabr national park with us tap here.
8. Bamu National Park- At the Foot of Bamu Mountain – (Shiraz)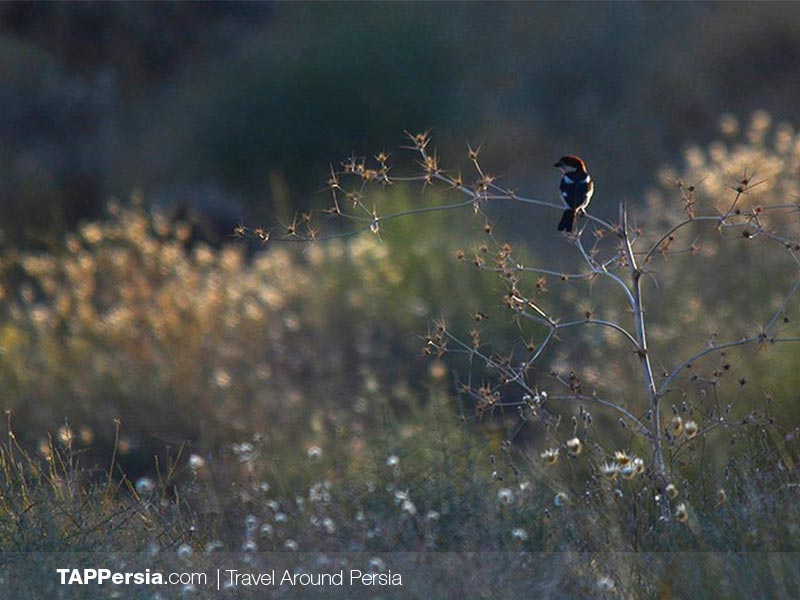 Bamu National Park is the last national park we are talking about here. It is 48,000 hectares with three parallel mountain chains. Bamu peak with the altitude of 2,700 meters is the spark of the land.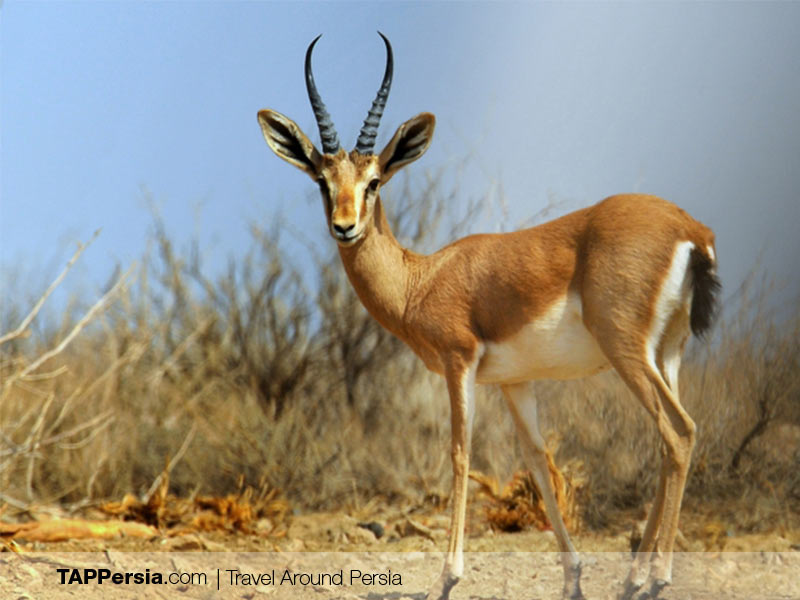 Due to many mountains, many valleys are shaped through which herds of graceful elegant gazelles live.
The nice climate and proper amounts of precipitation rise the land's potential for the wondrous species to grow their cute families bigger.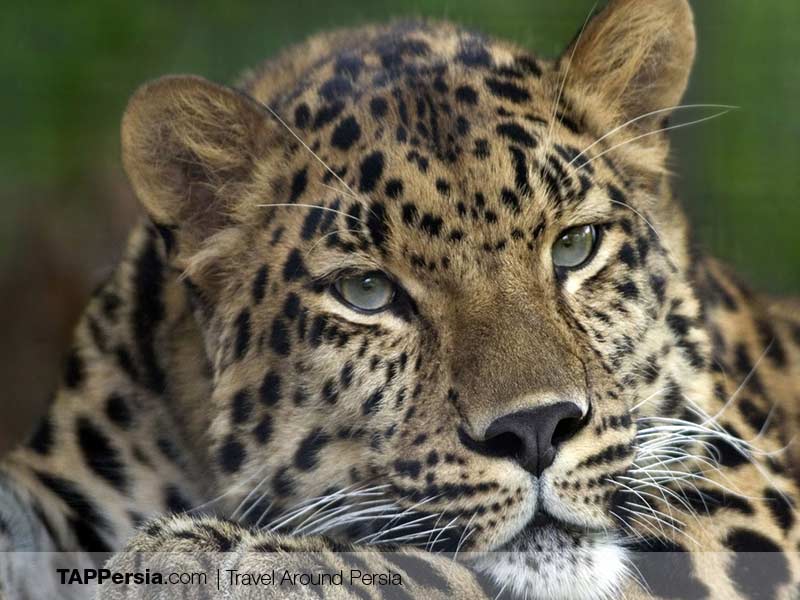 If you ask me for another species of animals here I will tell you about the exquisite leopards there.
Recently they have built a museum in the park in which you can learn a lot of stuff about the animals and the plants of the area, its geology and the geography and more details.
*To book a tour to Bamu national park with us tap here.
As we come to the end of our short journey to some of the top national Parks in Iran it is noteworthy to mention the fauna in many of these parks are not that distant like the hyena, leopard, fox, wolf, urial, urial sheep, ram, deer, gazelle, different snakes and birds, and many others. But among them, some species exclusively belong to some particular lands. So don't be upset if you can only visit one of the national parks because there is a lot to discover in each of them and I bet you will experience one of the most adventurous wild nature tours of your life. Hope to see you soon.
---
Recommended Tours