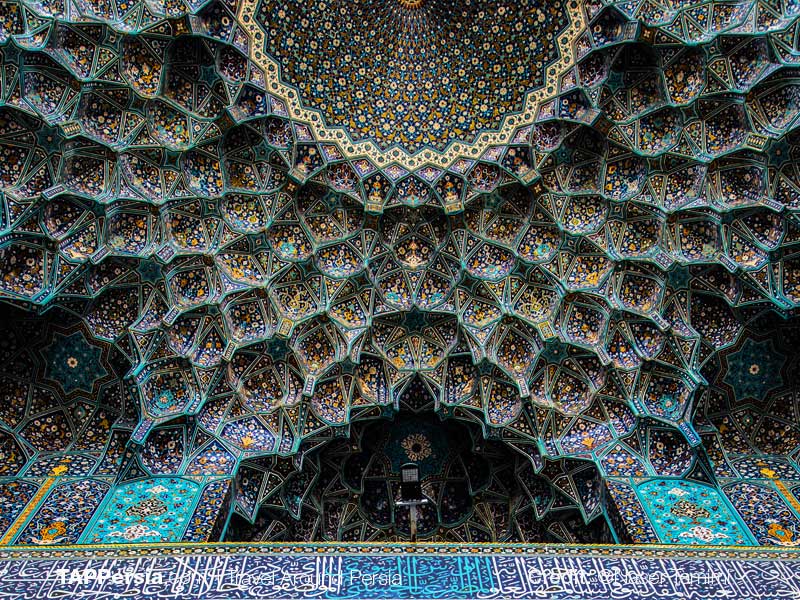 The Masjid-i Imam, formerly known as Masjid-i Shah also known as Masjid Soltani and Royal Mosque regarded as a masterpiece of Persian architecture in the Islamic era.
This mosque which , was built on the south side of Naqsh-e Jahan Square in Safavid dynasty(1500-1700) by Abbas I of Persia was built with the goal of centering political, religious, economic, and cultural activities. In this process Isfahan's center was shifted away from the area surrounding the old Jameh Mosque of Isfahan in the north and relocated closer to the Zayandeh Rud river and Naghshe Jahan square.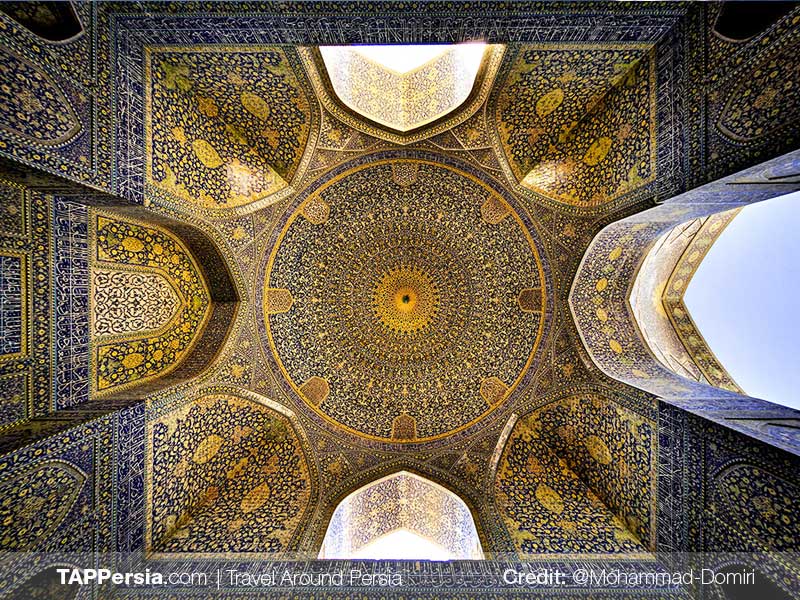 This elegant mosque, with its iconic blue-colored tiles and perfect proportions, forms a visually stunning monument in the heart of Isfahan Naghshe Jahan square. Unblemished since its construction about 400 years ago, it stands as a monument to the vision of Shah Abbas I and the accomplishments of the Safavid dynasty. The mosque's crowning dome was completed in 1629, the last year of the reign of Shah Abbas(Iran tour).
The main sanctuary provides wonderful views of the two turquoise minarets above the entrance portal. Each is encircled by projecting balconies and white geometric calligraphy in which the names of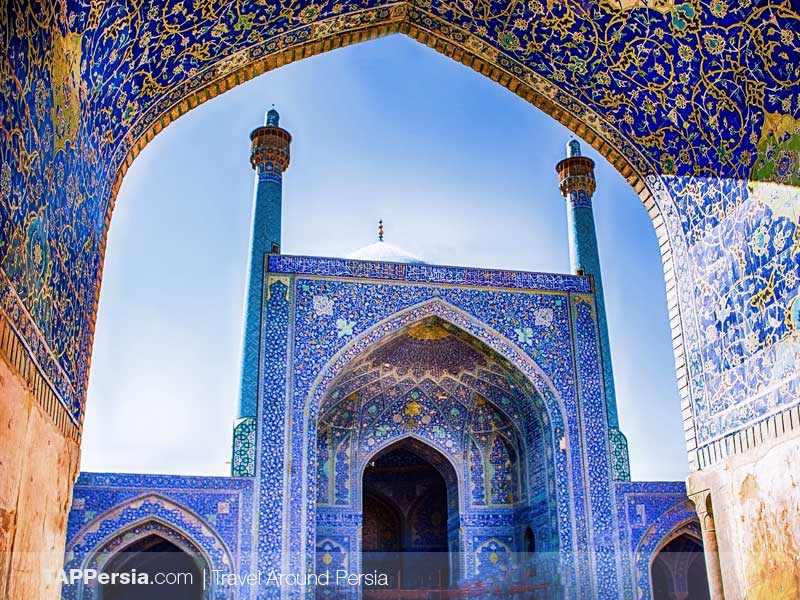 Prophet Muhammad and Imam Ali are repeated almost everywhere . To the east and west of the main sanctuary are the courtyards of two madrasas (schools). Both provide spectacular views of the main dome with its glorious profusion of turquoise-shaded tiles.
Besides the beautiful architecture, it hides a mosaic structure and an architectural masterpiece in the middle of the dome. You may hear people's voice throughout the building, helping understand prayers even in the neighboring halls. You can stand under the dome on a black stone marker, clapp and listen to the echo. The muezzin used this amazing feature to call people to pray. The ingenuity of the architect is mind blowing and it shows how creativity in architecture can be practical.
---
Recommended Tours