Do you wish for an unforgettable experience while visiting the pristine nature and the amazing culture of Kurdistan)? Everyone does…all you have to do is to travel to Marivan, Kurdistan, and head to the one and only See You in Kurdistan Hostel and Art Residency(Kurdistan Tour). The moment you see the charming architecture and the traditional garden with its Persian blue fountain in the middle of this amazing hostel, a spell will be put on you immediately.

Located at the Heart of Marivan, Kurdistan
See You in Kurdistan Hostel is located at the heart of Marivan, one of the most beautiful and major cities of Kurdistan near the border. The western city of Iran offers a great opportunity for curious travelers who look for adventure to engage with the locals.

What SYIK Provides for You
Nowadays most of the travelers follow a certain route for the time they are staying in Iran which is specified in visiting big cities and famous historical attractions. The idea behind See You in Kurdistan Hostel was to bring Kurdistan back to domestic and international dialogue it once had. This English-friendly accommodation provides a cozy cafe, private rooms, dormitory, a communal kitchen, art studio, and an enchanting garden all in a building with more than a hundred years old. What makes this hostel more amazing is the studio in the Art Residency which is ready for international artists to exchange their art with local artists. This is for improving the artistic resources in Marivan.

Easy Access to the Attractions – As Beautiful as a Picture
In addition to all the privileges of this hostel, it is worth mentioning to say that most of the must-see places of Marivan all located close to this hostel. Marivan Bazaar, Zrebar Lake, and villages around it are only some of these attractions. In addition, if you are a trekker (trekking Iran land), Marivan is a great destination for you. Walk in the pristine villages of Uramanat including Uraman Takht, Zhivar, Bolbar, and Slen, among many other stunning villages of Kurdistan, perfect for an amazing escape from to routine life and relax for some days.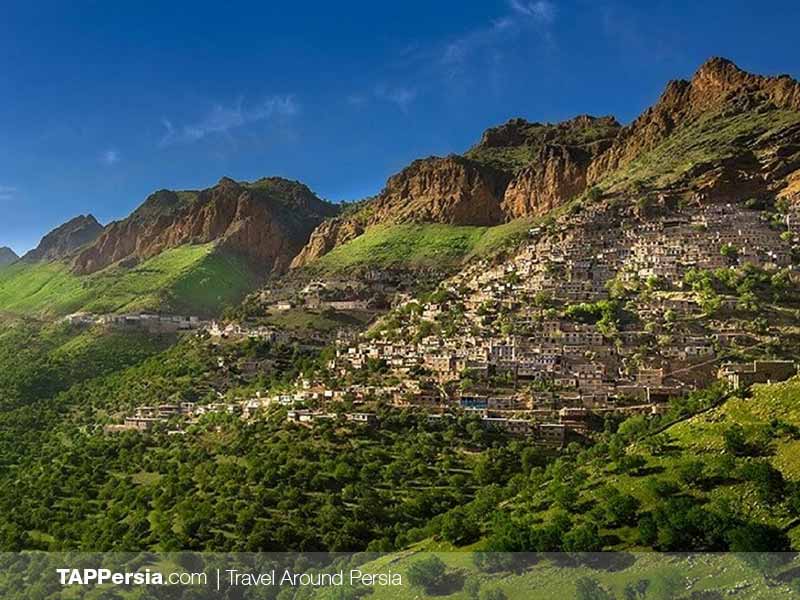 Your hosts know the region well enough to give you tips that can make your trip an out-of-this-world experience. Enjoy the astonishing nature, hospitable people, a vibrant atmosphere, amazing night-life, great food, and interesting culture. Get to know more about the amazing Kurdish people, sit in the courtyard while having a cup of Iranian tea in the evening while having a chat with locals or other travelers and the kind staff.
If you would like to know about other hotels in Sanandaj you can click here.