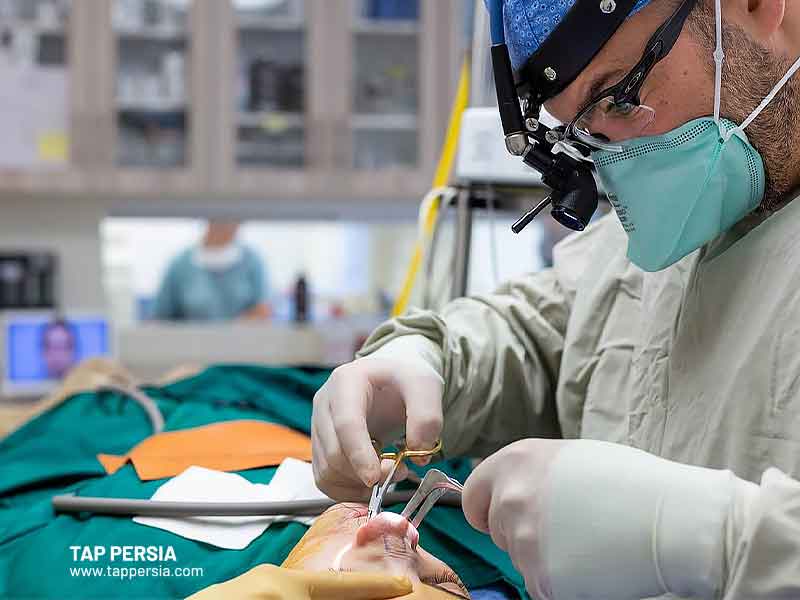 A complex cosmetic surgery procedure is rhinoplasty. The cosmetic surgeon who will do your operation should be skilled in performing nose surgeries, and you should feel confident in him or her based on their prior success rates and patient testimonials. You must be confident that the surgeon you select is someone you can trust before making your decision.
Additionally, when thinking about a cosmetic procedure that might change your life, like nose surgery, it's important to think about where the procedure will be performed. As a consequence, both the surgeon and the nation are equally crucial. You should ask about the hospital's accreditations during the consultation because they show the caliber of the facility and the level of care you may expect. Here is information for you to conduct your nose job in Iran or Turkey.
Differences Between Turkey and Iran Nose Job
All cosmetic surgery and therapy outcomes have to meet very high standards. A significant degree of patient satisfaction is also achieved. The price of a nose job or the total cost of the process is one distinction between choosing a nose job in Iran or Turkey. For the identical treatment in Iran, you may be required to pay up to twice as much in Turkey. This explains why so many individuals that want to choose a nose job in Iran or Turkey choose to go to Iran for nose jobs and other cosmetic procedures. Iranian cosmetic surgery is to provide everyone with the chance to realize their personal objectives, despite the misconception that cosmetic surgery is only for the wealthy and famous.
In Iran, there are some excellent and subpar facilities that do nose jobs. This typically has to do with how they are run or the training, expertise, and skills of the medical personnel doing the procedure. For customers traveling to Iran, Iranian Surgery handpicks the best facilities and surgeons to offer excellent nose job procedures. You may be guaranteed that the partnered clinic and surgeon performing your operation are of the highest caliber thanks to the investigation and screening of the quality control team.
Why Do People Tend to Undergo Rhinoplasty in Iran More Than in Turkey?
Based on the question of whether to do a nose job in Iran or Turkey, it's safe to say that Iran is the better candidate. This is valid for a variety of reasons, including the ones listed below:
1. Skill and Experience of Iranian Surgeons
Anyone who is familiar with Iranian culture is well aware of how much importance Iranians place on looks. This reality forces plastic surgeons to stay current with societal trends in fashion and taste. Iran is the world's center for cosmetic procedures, particularly nose jobs, because of the huge demand for the inexpensive cost of rhinoplasty there and the hundreds of patients who come there each year. Iranian rhinoplasty surgeons have performed many procedures annually, making them more experienced than plastic surgeons in other countries.
Additionally, it is crucial that your surgeon is skilled in a variety of nose surgery techniques, such as open rhinoplasty, non-surgical rhinoplasty, close rhinoplasty, fantasy, semi-fantasy, dolly, and natural Rhinoplasty, among others. It is important to note that Iranian surgeons offer much superior quality care than physicians in nations like Turkey when choosing a nose job in Iran or Turkey.
2. Clinic/ Hospital Standards
Iranian rhinoplasty surgeries are not solely performed by medical professionals (see What should I do if a Rhinoplasty Goes Wrong?). One could list hundreds of aspects, but the clinic/hospital characteristics are where the most significant elements are located. If the clinic is well-equipped, its environment will naturally draw specialists with advanced academic credentials and expertise. As a result, you may also assess a doctor's skill based on the clinic's reputation and, concurrently, assess a clinic based on its physicians.
It is important to recognize the importance of the clinic staff as well. For instance, in a contemporary clinic or hospital, well-trained nurses and competent secretaries might make an operation quite comfortable. Last but not least, I should point out that the great majority of clinics and hospitals in Iran are well-equipped and utilize the most recent technology.
In conclusion, Iranian hospitals and surgeons provide considerably superior results to Turkish ones.
3. The Cost of Rhinoplasty
Due to the high expense of rhinoplasty in many nations, many patients are forced to postpone their treatment for a few years or think about traveling overseas.
The inexpensive cost of treatment resulting from a steep decrease in the value of the Iranian rial in recent years is another reason why people fly to Iran for rhinoplasty. Numerous individuals fly to Iran every year to get their rhinoplasty done because of how inexpensive the process is there.
Cost of Rhinoplasty in Iran VS. Cost of Rhinoplasty in Turkey
When there's talk about the cost of a nose job in Iran or Turkey, Iran's starting price for a rhinoplasty is $800, whereas Turkey's price is $1700.
In the end, comparing prices between rhinoplasty in Iran and other nations like Turkey is a requirement because your aim is to locate the most reasonably priced treatments accessible. Even while you might not want to pick the doctor with the absolute lowest price, there can be value and quality in selecting a doctor whose fees are on the lower end of the scale.
Type of Procedure You are Opting for Rhinoplasty in Iran
Different methods of rhinoplasty are used, depending on the issue and the patient's health:
Closed Rhinoplasty
In this procedure, the skin is separated from the bone and cartilage by multiple incisions made within the nostrils, and alterations are then made. The outside section of the nose is not incised. The surgeon cannot reach all of the nose during this treatment since there is not enough vision for them. This technique, which is helpful for individuals who just need modest alterations, calls for extreme accuracy and excellent competence. This technique has a rapid rate of wound healing and leaves no scars behind after surgery.
Open Rhinoplasty
In order to entirely separate two nostrils, an incision is made between them. Making cuts inside and outside of the nostrils, as well as along the middle blade, is required to separate the skin from the bone. These incisions allow free access to the nose's anatomy since the skin on the cartilage is totally gone. By shaving the bone and sculpting the cartilage, the surgeon forms the nose.
Procedures for Surgery
You must first confirm that the rhinoplasty treatment is necessary. You can only find out if you are a good candidate for this therapy from a rhino surgeon. During the consultation with the surgeon, the procedure's purpose will be made clear. The surgeon examines the patient's medical background and gathers data on the patient's condition. The surgeon will recommend an alternative if the patient has hemophilia since rhinoplasty produces considerable bleeding. The surgeon carefully examines the patient to look for any changes. It is advised to get blood testing and other required examinations.

During the procedure, the surgeon evaluates if a subsequent procedure is necessary. Photographs taken from various perspectives of the nose are then utilized to assess long-term outcomes. These images are still useful during the procedure. Painkillers including ibuprofen or aspirin should be avoided for two weeks prior to and two weeks following surgery since they can slow down blood clotting and increase bleeding in the patient. It is advised that the surgeon be informed about the patient's prescriptions and dietary supplements.
How Did Iran Become Famous for Rhinoplasty?
Per capita, Iran performs the most rhinoplasty procedures, and Iranian cosmetic surgeons are well-known for their skill and accessibility. One of the least expensive places to get a good nose operation is Iran!
Statistics and Success Rate
The information below discusses the statistics and success rate of doing a nose job in Iran or Turkey:
Iran
The majority of nose job physicians in Iran have degrees in medicine from prestigious institutions in Iran, Europe, and the US. In addition, there are now more skilled surgeons in this sector thanks to the rising demand for rhinoplasty in Iran. 150,000 rhinoplasty procedures are performed annually in Iran, with a success rate of above 95%, according to data on cosmetic surgery.
Turkey
You must remain in the nation for at least 10 to 14 days following surgery so that you may attend your follow-up visits. You must also get the sutures taken out if you have open surgery. In general, one should be able to resume regular activities 2 to 3 weeks after surgery. 85 to 90% of rhinoplasty operations are successful following surgery. 10% of individuals could require revision surgery.
Is Iran or Turkey Better for Rhinoplasty?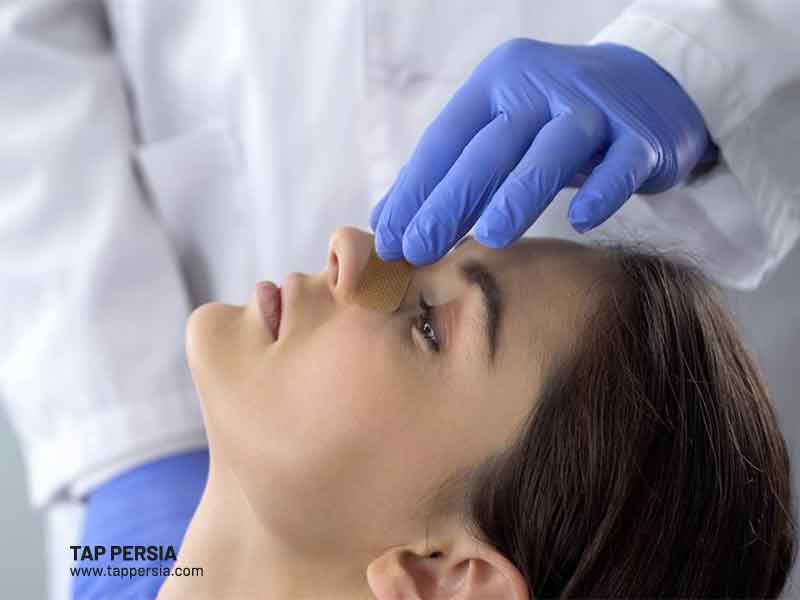 In conclusion, Iranian hospitals and surgeons provide considerably superior results than Turkish ones.
Is Iran A Good Place to Get a Nose Job?
The most important factors that make Iran one of the most well-liked locations for rhinoplasty are safety, affordable services, and skilled doctors.
Why is Rhinoplasty so Popular in Iran?
The nose is highly prominent in Iranian women due to the Islamic clothing rule, which only allows their faces to be seen; as a result, rhinoplasty has grown to be the most popular plastic surgery in the nation.
What Age Can You Get A Nose Job in Iran?
Due to the Islamic dress code, which only permits women's faces to be seen, the nose is very prominent among Iranian women; as a result, rhinoplasty has become the most common plastic surgery in the country.
What Are Iranians Famous for?
Iranian art spans a wide range of genres, including literature, dance, music, weaving, architecture, painting, calligraphy, ceramics, metallurgy, and stonemasonry, making it one of the richest, oldest, and most significant creative traditions in the world.
Are Iranian Plastic Surgeons Good?
Iranian plastic surgeons are exceptionally skilled, and the hospitals and clinics meet the most recent industry standards. Iran is also a fantastic destination for travel. Ask anyone who has visited the nation.
Conclusion
In the end, comparing the prices of a nose job in Iran or Turkey is a requirement because your aim is to locate the most reasonably priced treatments accessible. Due to the great demand and inexpensive cost of rhinoplasty in Iran, hundreds of individuals fly there every year, making Iran the world's center for cosmetic procedures, particularly nose jobs. Iranian rhinoplasty surgeons have more expertise than plastic surgeons in other nations.
If you want to consult a specialist for a great nose job in Iran, you can contact the TAP Persia team via online chat or WhatsApp. The team will guide you in the perfect way possible.