Doubtful to visit Mashhad or not? Our recommendation is to not lose it. For sure Mashhad is most popular for its Imam Reza Shrine, but this great city is home to numerous historical, cultural, and also natural spots which are really worth visiting. Even many Iranians only visit Mashhad to pay their respects to their Imam, though, not being aware of other attractions close to the shrine. So here we go to learn about Nader Shah Afshar's Tomb which is the second top attraction in Mashhad after the shrine.
This second Mashhad top attraction is close to the shrine. It is a garden, museum, library complex, with a stunning bronze statue of Nadir riding on a horse. Nadir-Shah is one of the outstanding characters who had a great social and political impact on Mashhad.
Nadiri Garden Museum Complex
Nader Shah Afshar's Tomb and the garden is about 14 thousand and four hundred sq. meters, each side ending to a street. The design of the pools and waterways all follow the traditional Iranian garden structures, although it was rebuilt in 1963. Let's pay a short visit to different parts of the complex.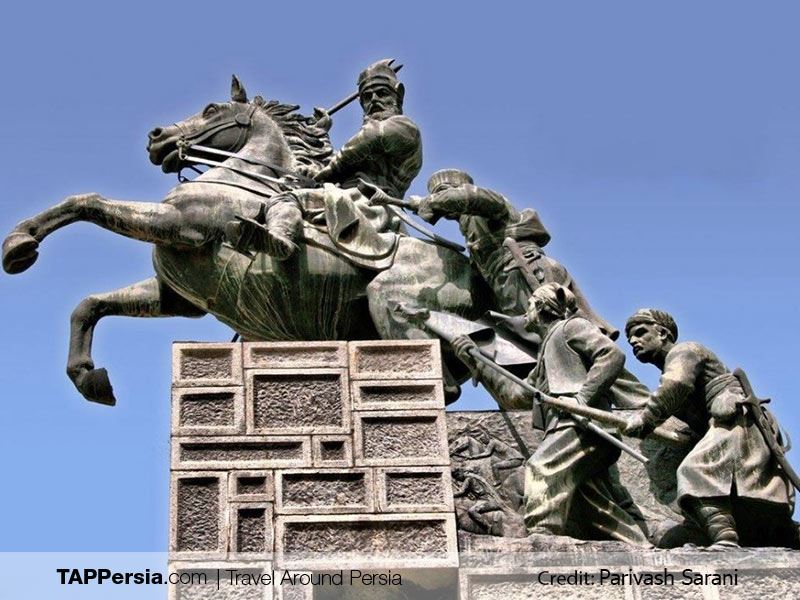 Before you enter the garden, the statue of Nadir Shah catches your eyes. Nadir Shah is riding on a horse with an ax in his hand and three soldiers following him. The statue is about 6.5 meters tall and made of bronze. Abolhassan Seddighi one of the best apprentices of Kamal-ol-Molk has made the statue. He made it in Rome, Italy.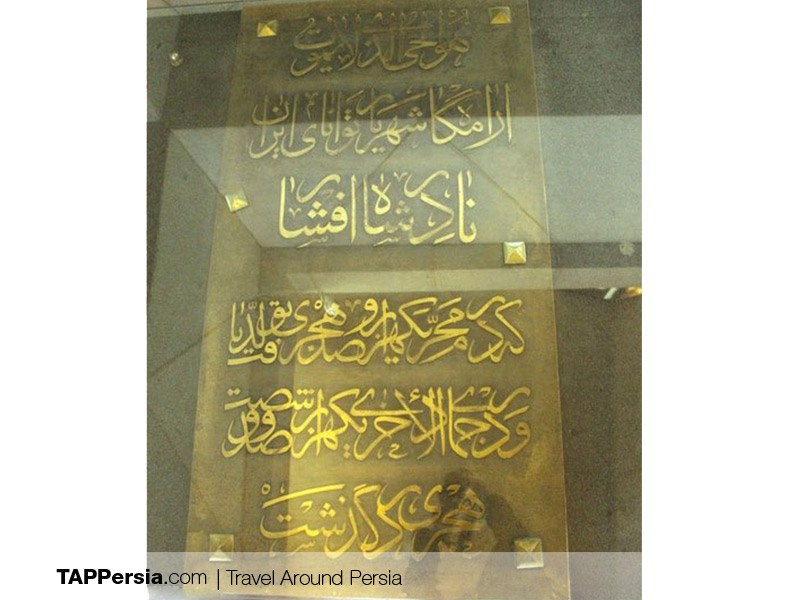 The main and most-visited part of the complex is this Persian king's Tomb. It is a stone bench with twelve stairs. A foursquare hall with 16 stone columns which are built in the shape of nomad tents as a symbol of his birthplace and his death place. Because he was born in a nomadic tent and was killed in one. The walls are covered by ochre marble stone from Maragheh. It is so to evoke the notion of Nadir's death in his own blood. The big open platform represents the battlefield.
Foursquares and triangles are the two dominant geometric shapes they have used as the structure of the big granite stones in the building. And it is all to show off the Greatness of the wealthiest monarch on earth, Nadir Shah.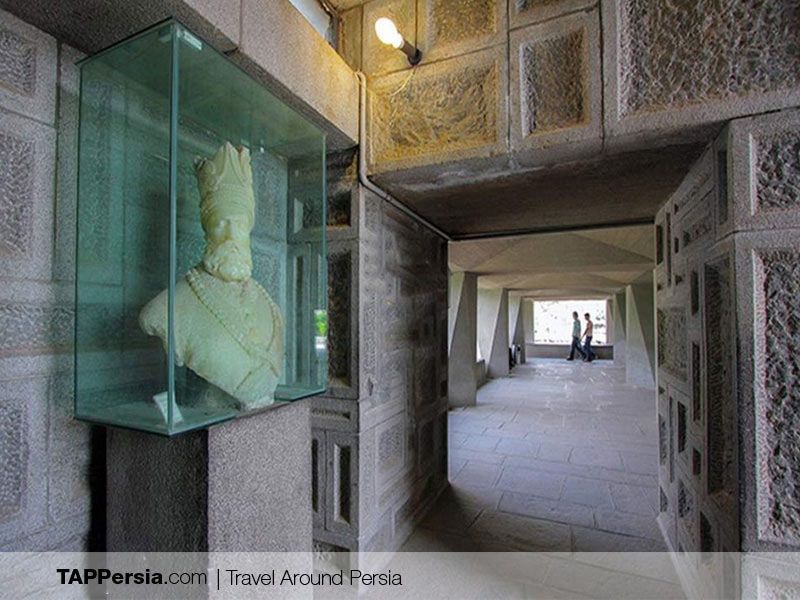 In the main section of the memorial building, there are two halls next to each other.
In this hall whatever you see is from the Afsharid Dynasty. Military clothing, weaponry, equestrian equipment, paintings of Nadir Shah and the wars of the time, exquisite manuscripts including the history of Jahangusha-i Naderi, and Nadir Shah's swords. Two of the swords have golden carvings on them about the greatness of Nadir Shah.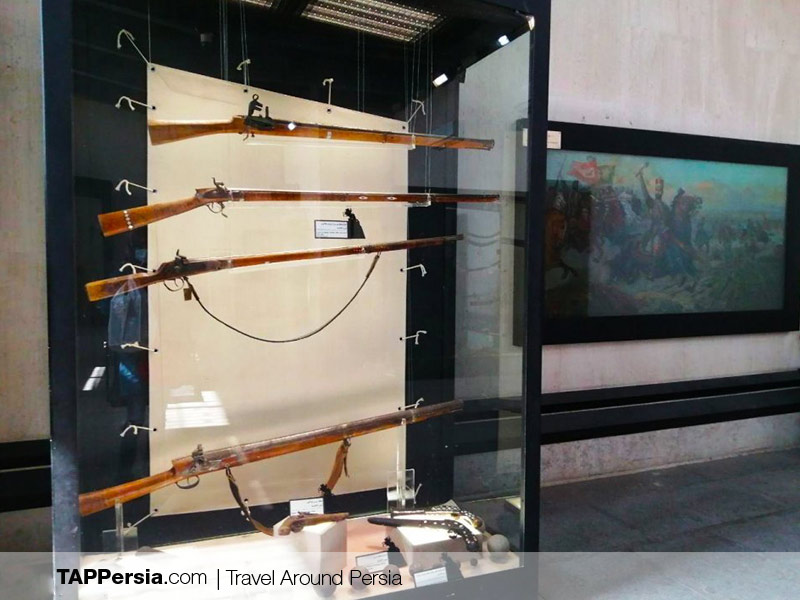 They added this hall to the complex in 1995. This hall belongs to objects from the Safavid Dynasty to contemporary history such as different coins, paintings, guns, swords, and so on.
There is a war cannon barrel in the complex, too. It belongs to Philip II, the king of Spain and Portugal. The king of Persia took it as Spoils of war with the Portuguese.
Colonel Mohammad Taqi-Khan Pessyan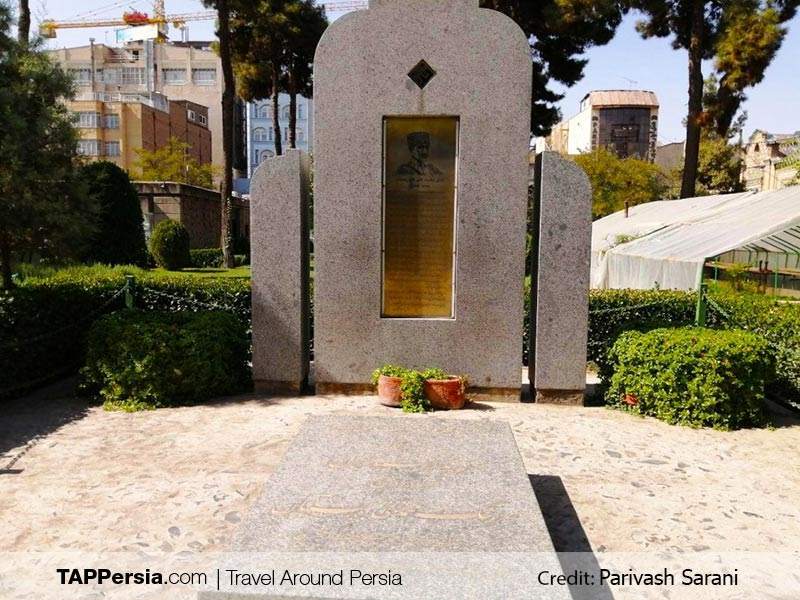 On the northern part of the Naderi garden, there is a tomb belonging to Mohammad Taqi-Khan Pessyan. He was an Iranian gendarme and the first pilot of Iran who flew 33 times in Germany. He formed the Autonomous Government of Khorasan which lasted only for a short time. The prime minister of Iran Ahmad Qavam managed to chase him down and beheaded him on 3 October 1921.
The History Of Nadir Shah's Tomb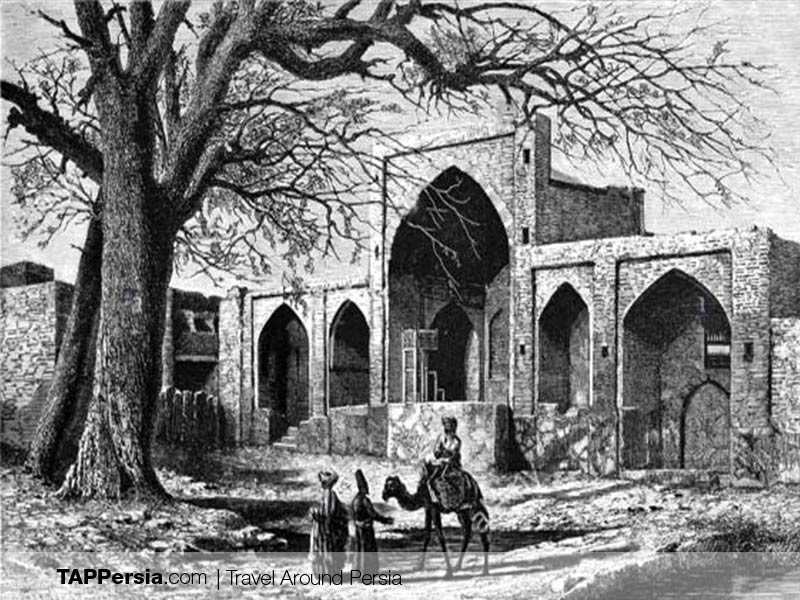 The history of this Persian tomb goes back to when Nadir Shah was alive. It was him who ordered to build a tomb for him in the Shahanshahi garden, across from Imam Reza Shrine. The building was made out of mud, adobe, and marbles. he was so serious about lying in Mashhad that he had his men transfer huge dark marbles from Azerbaijan to Mashhad for his tomb. Since Agha Mohammad Khan Qajar (1742 – 1797) hated Nadir, as revenge he had his great tomb destroyed and his body exhumed and taken to Tehran. Fortunately for Nadir, Qavam os-Saltaneh was able to take him back to his tomb again in 1917. The wreckage was rebuilt again but went through building wear and tear through the years. That's why during Mohamadreza Shah Pahlavi's reign a new complex was built for Nadir Shah's Tomb and reopened in 1963.
But Who is Nadir Shah?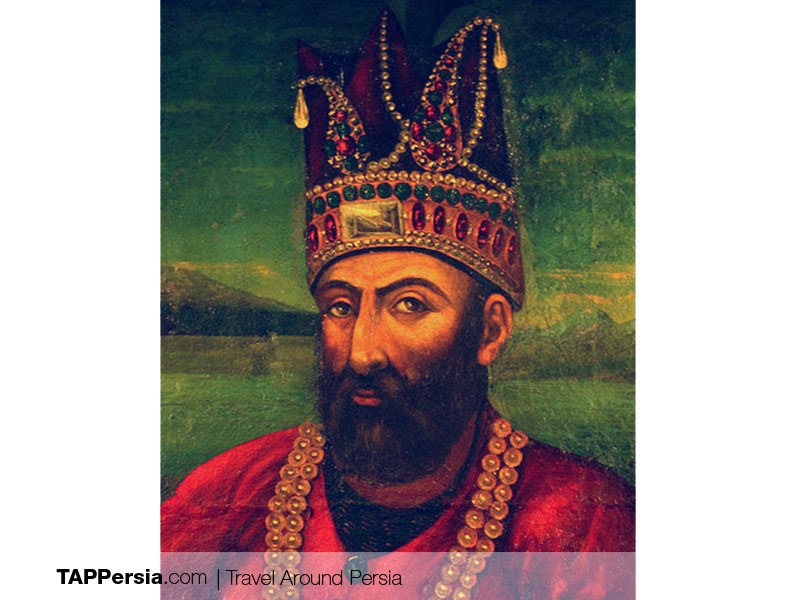 Nadir Shah is the founder of the Afsharid Dynasty (1736–1796). Nader was a Turkoman from the Afshar tribe. They were a semi-nomadic tribe settled in Khorasan northeastern part of Persia. He managed to rise to power using the chaos of Iran during the last days of the Safavid Dynasty.
Through his campaigns, he turned into the most powerful sovereign of West Asia. The historians gave Nadir Shah titles like "the Second Alexander", "Sword of Persia", and "the Napoleon of Persia".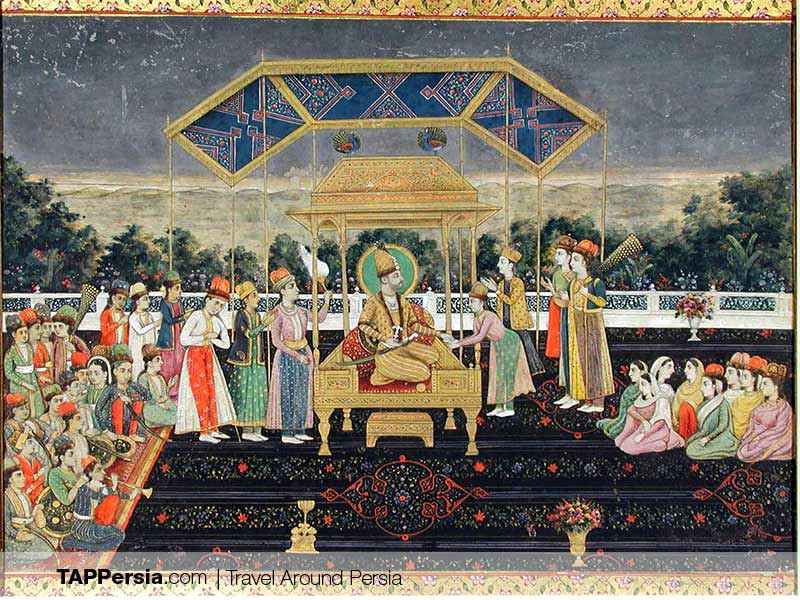 Although he ruled the most powerful empire in the world, it didn't last long. He ruled only for about 11 years. The reason was his rising cruelty imitating his heroes Timur Khan and Genghis Khan. He was beheaded by some of his fellows whom he warned he was going to punish. As a result, they killed him before he killed them.
Location of Nader Shah Afshar's Tomb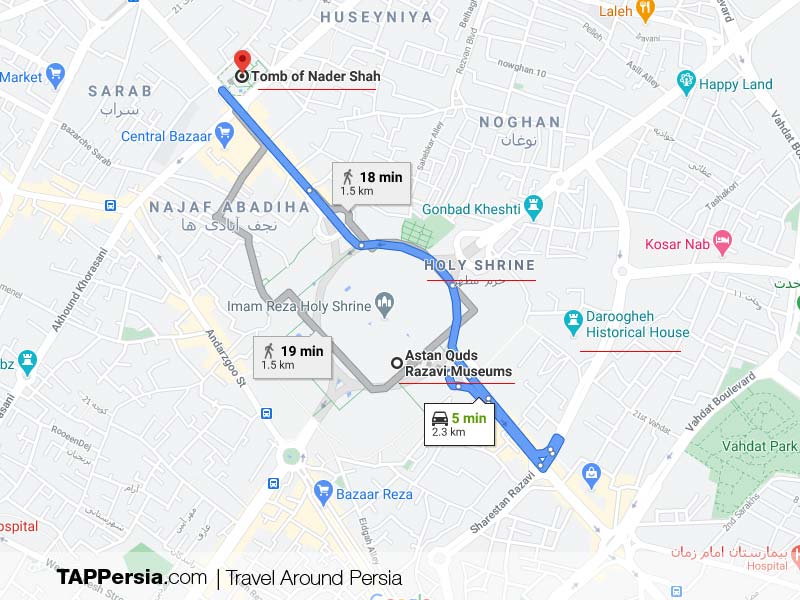 Iran, Khorasan Razavi, Mashhad, Shirazi street, Shohada crossroad. You can get there by taxi, bus and also subway.
By BRT bus use line 6 – to Ferdowsi terminal and by normal buses use lines 50 (to Shrine terminal), 51 (to Miami terminal), and 57 (to Golshahr terminal) which have stops on Shohada crossroad. Nader Shah Afshar's Tomb is two hundred meters away from the Shohada crossroad that you need to walk.
You need to hop on line 2 and get off on Shohada stop from where the Complex is six hundred and fifty meters away.
Final Words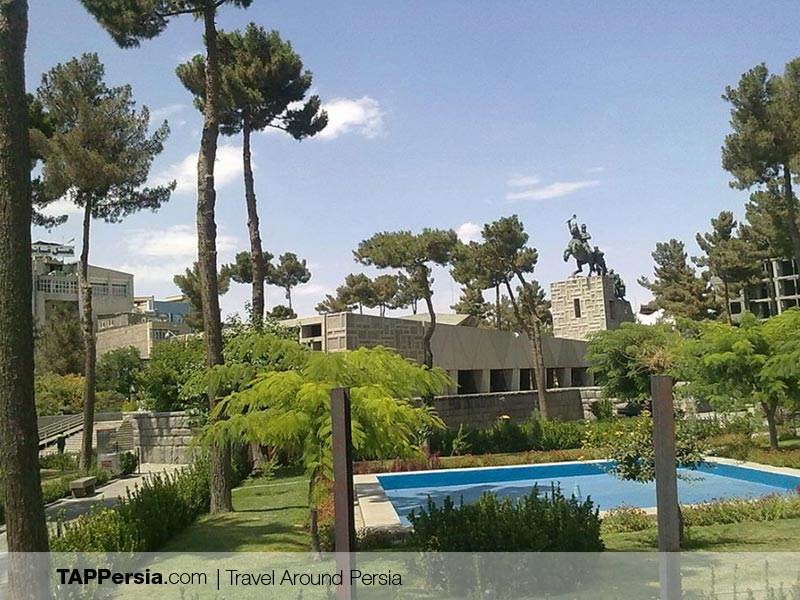 During Spring and Summer the complex is open from 9 am to 7 pm and during Fall and Winter it is open from 8 am to 5 pm.
In case you are planning to visit Mashhad there are a lot more attractions to visit. Imam Reza shrine, Darougheh Historical House, and Astan Quds Razavi Museums are only about 2 kilometers away. And Anthropology Museum of Mashhad is about 3 kilometers away. Any of them has a lot to enjoy.
If you enjoyed reading the article please leave us a comment below. Your words are worth a world to us. And if you have any questions regarding the complex do not hesitate to contact us. Our team will be super-happy to help you out.
---
Recommended Tours