Rugs and carpets have an important role in Iran's artistic past(Persian Carpet). Jajims are a type of handcrafted rug, usually woven from cotton or wool, and recognised by their vertical stripe patterns that give them a rainbow-like appearance. Unlike other kinds of rugs and carpets, weaving on horizontal looms is easier due to its speed and practicality. Horizontal looms and cheaper materials make them more affordable and budget-friendly than carpets. Jajims are usually woven in square outlines and are smaller than carpets. Jajims are the perfect souvenirs due to their convenient size and price.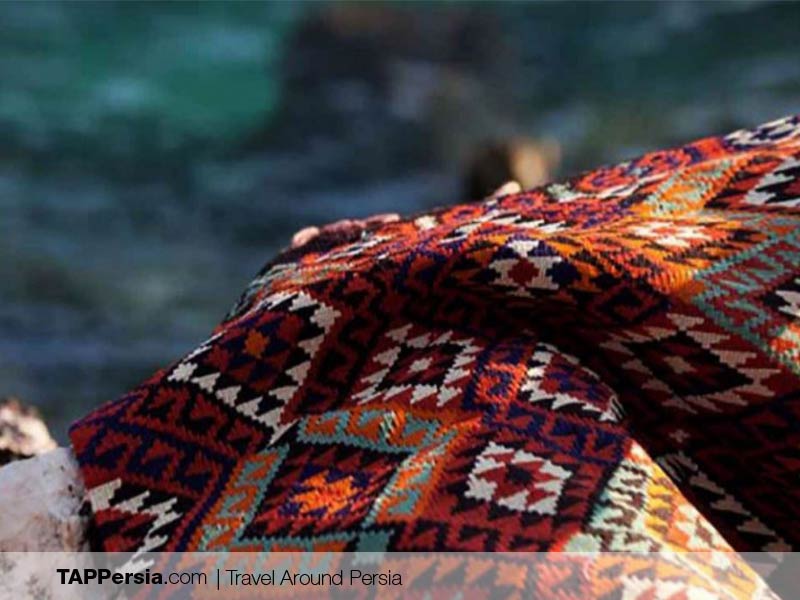 Traditional Usage
Iranians used Jajims in so many ways. You could say that Jajims are multi-purpose rugs.
At first, they were used as bed covers. Later they became a key part of a famous winter heater known as korsi (kor-si).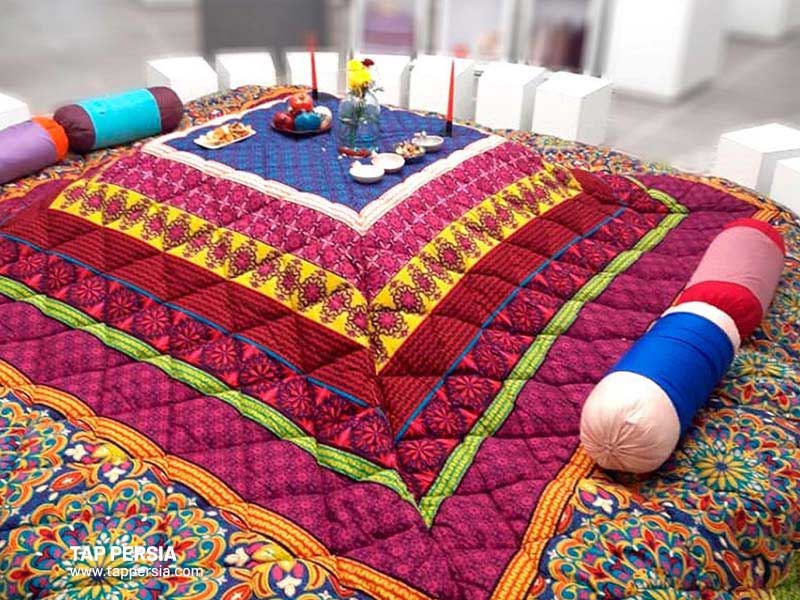 Korsi's are typically low-level tables with a heater underneath (usually a charcoal brazier). Blankets are thrown on top and over the table, flowing onto the floor, insulating the hot air inside. People would sit beside their korsi, putting their feet under the blankets to get warm. However, long before the introduction of blankets, it was Jajims that provided the insulation.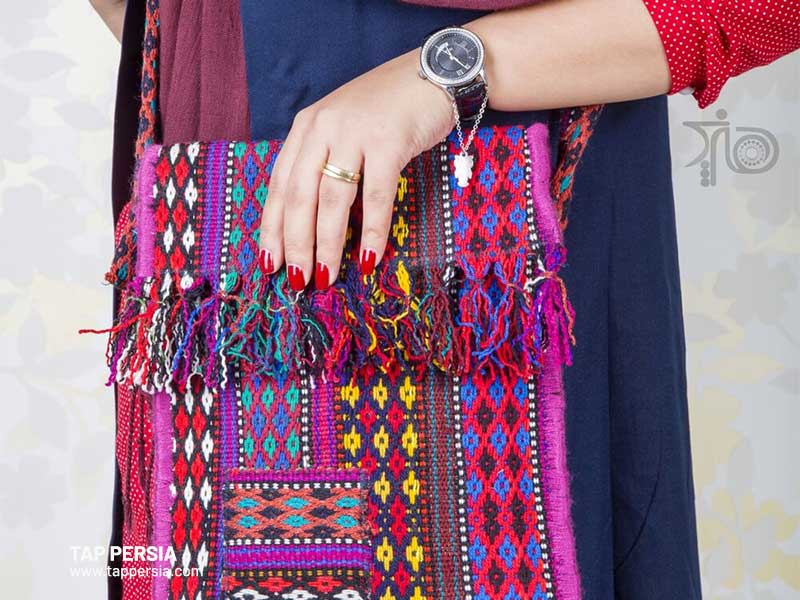 Thicker Jajims were also used as saddles while thinner ones were utilized for decoration and luxury. Jajims are exactly like violins and bows: rough and coarse to touch at first, but soon softened after frequent use.
Modern Usage
Jajims are no longer just for traditional uses like bed covers and winter heaters. Over the years, They have been transformed and adapted to fit modern interior design aesthetics. Their unique stripe patterns and bright colors add a burst of energy and texture to any modern interior, making them a versatile and popular choice in contemporary design.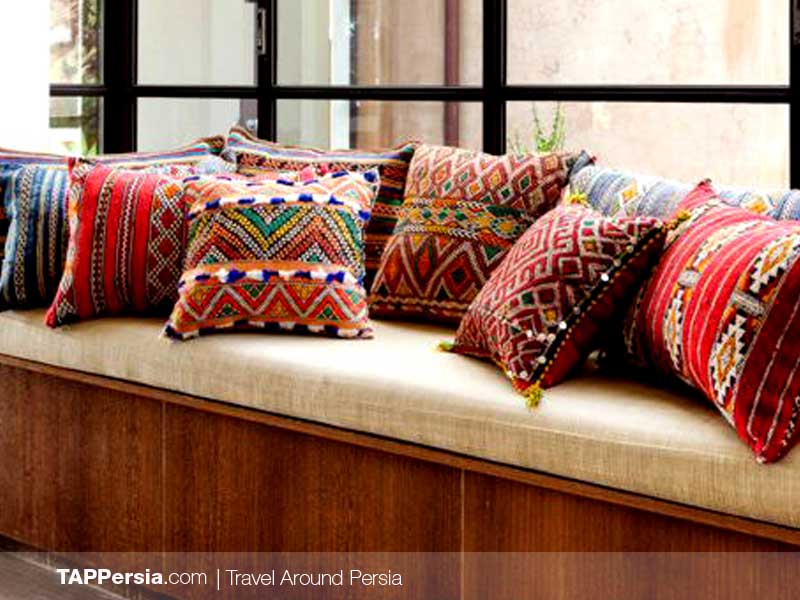 they can be used in a variety of ways, including as floor rugs, cushions, and even wall art. Floor rugs made from Jajims are an excellent choice for adding texture and visual interest to any space. They can define a seating area, anchor a room, or even create a cozy reading nook. Jajim cushions are another creative way to incorporate these beautiful rugs into modern interior design, adding a pop of color and texture to chairs, sofas, and even beds.
Framed Jajims make a stunning addition to any gallery wall or accent piece in a room. Their unique patterns and bright colors make them an eye-catching element in any design. Overall, the creative and imaginative applications of them in modern interior design have made them  timeless and sought-after decorative items. Interior designers love the contrast between a neutral-colored couch and a vibrant Jajim floor rug, which creates a visually stunning and harmonious effect. They bring a touch of authenticity and cultural heritage to modern spaces, making them a popular choice for those who value craftsmanship and tradition.
Practical and Budget-Friendly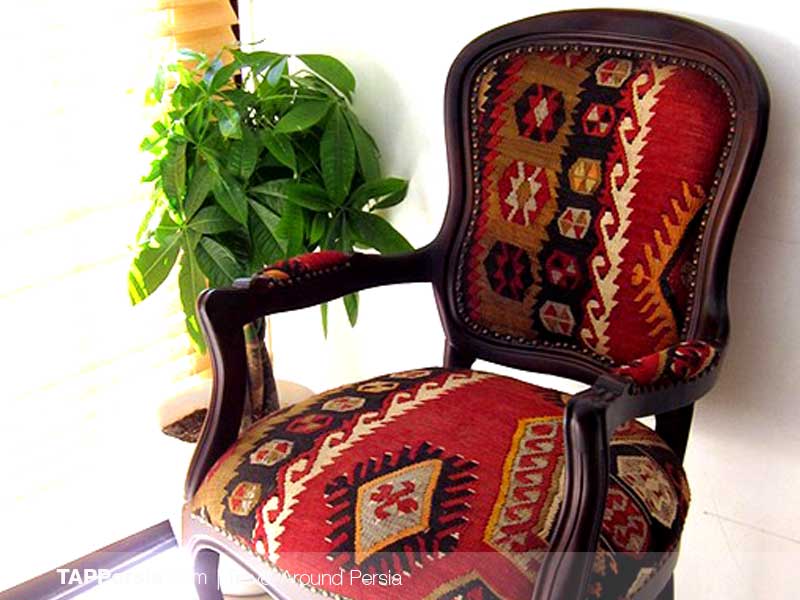 Jajims are not only beautiful, but also a practical choice for those who want to add a touch of traditional Iranian design to their home without breaking the bank. The affordability of them is due to their smaller size, cheaper materials, and the fact that they are woven on horizontal looms. Compared to larger, more intricate carpets, Jajims require less material and are quicker to weave. This means that they can be sold at a lower price point without sacrificing quality.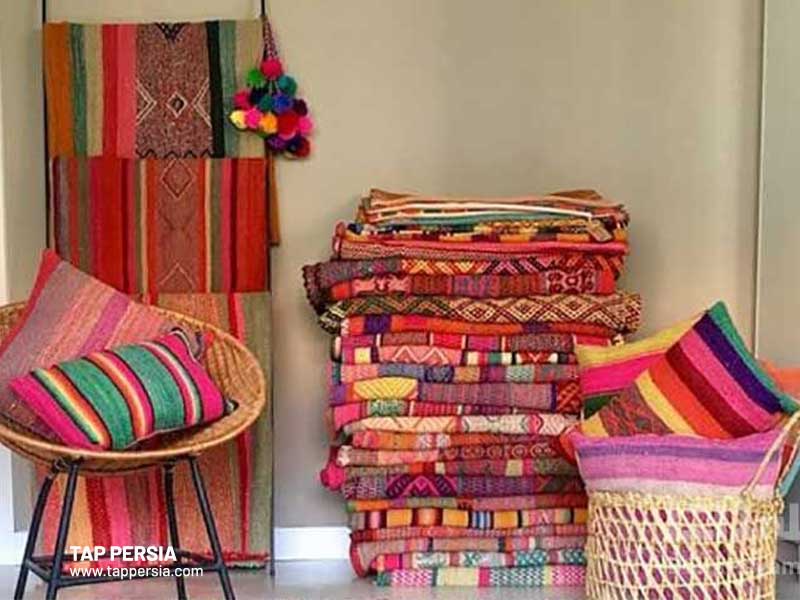 Another benefit of Jajims' affordability is that they make great souvenirs. Visitors to Iran can take home a piece of the country's artistic heritage without spending a fortune. The smaller size and lower price point of Jajims make them a practical and budget-friendly choice for those who want to decorate their homes with traditional crafts. Overall, Jajims' affordability makes them a practical and accessible choice for anyone looking to add a touch of Iranian culture to their home decor.
Take a Piece of Iran Home: Jajims as Practical and Unique Souvenirs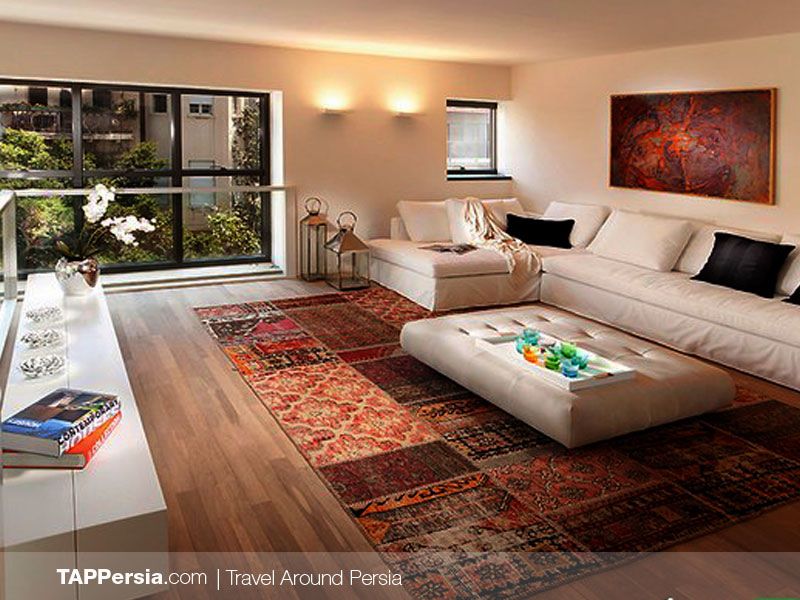 While the souvenir value of Jajims may seem like a minor criterion, it's actually an important aspect of their overall appeal. Jajims' smaller size and lower price point make them an ideal choice for travelers looking to take home a unique piece of Iranian culture. Compared to larger and more expensive carpets, Jajims are easier to transport and won't break the bank.
In addition, Jajims' vibrant colors and unique stripe patterns make them an eye-catching and memorable souvenirs. They are a tangible reminder of a trip to Iran and a way to share the country's artistic heritage with friends and family back home.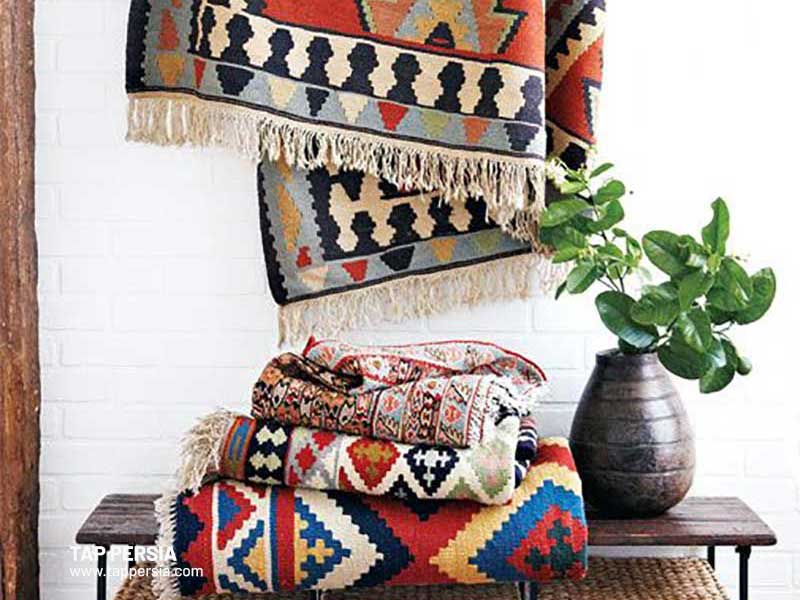 Furthermore, their convenience as souvenirs extends beyond travel. They also make great gifts for those who appreciate handmade, artisanal items. Their affordability and unique aesthetic make them a practical and thoughtful choice for anyone looking to add a touch of Iranian culture to their home decor or gift-giving. Overall, Jajims' souvenir value may be minor in significance, but it's an important aspect of their overall appeal and practicality.