Family gatherings are very important for the Iranian people. Daily meals are the primary and basic activities for the pleasant gathering of the family members. Morning breakfast is the start of the day to eat enough food for the rest of the day. Persian breakfast tables can include different food options. But two options i.e. flatbread & black tea are inevitably an essential part of the Iranian breakfast.
Breakfast, One of the Main Meals in Iranian Culture
Preparing a perfect Persian breakfast is easy and simple. However, it is not easy to prepare traditional Iranian breakfast. Iranian families make sure that everyone in the family has a proper breakfast to get ready for the rest of the day. Children get more attention, mothers in the families prepare & put sandwiches in children's school bags for the break time at school.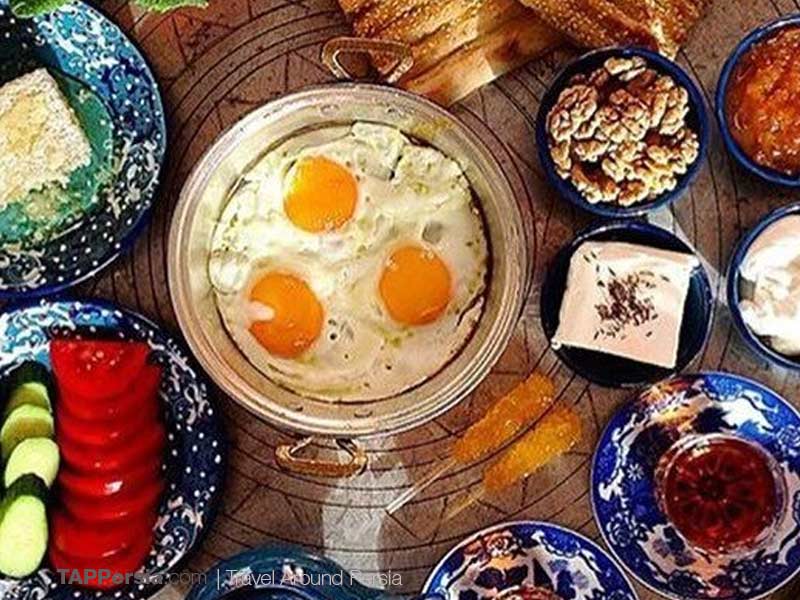 Different Kinds Of  "Nan" Or Bread in Persian Breakfast
Iranian bread also called "Nan", are one of the main parts of the Persian breakfast. They are somehow big and flat. They come in four different categories. They include "Nan-e Sangak", "Nan-e Barbari",  "Nan-e Taftoon", "Nan-e Lawash". The good point about Iranian bread is that they are available hot and fresh daily. Iranian people mostly like to have warm & fresh Nan in the morning. They go to traditional and modern bakeries that provide fresh bread in the morning. Mostly parents or elder people go to the bakery to get nan. Iranian bread is tasty and makes a pleasant breakfast with other items.
Home-Made Jams for Breakfast
Women traditionally offer home-cooked foods to family members. Jams are one of these home-cooked foods that can be found in different verities. They include carrot jam, apple jam, mulberry jam, red berry jam, pineapple jam, apricot jam, and etc. Jams are mostly eaten with butter and fresh traditional bread.
Traditional, Persian Breakfast Options
The main traditional Iranian breakfast is "Kale Pache". That is a soup prepared with lamb or sheep's head & trotters. This is available in outdoor shops. Some families may cook it at home. There is no doubt that it takes lots of time for cooking. People mostly go out early in the morning to get it for the family breakfast. Some people eat it in the shop itself. Having this dish for breakfast makes one completely full and gives enough energy for the rest of the day. There is a health concern that it's high in fat, and if people consume it on a regular basis, it might cause medical problems in the long run.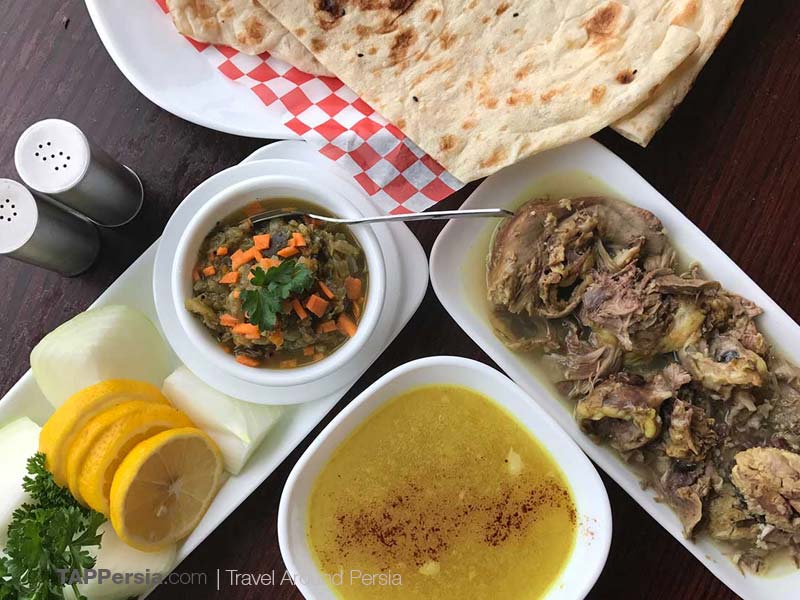 "Haleem" is another traditional Persian breakfast. It is wheatmeal with shredded lamb. This dish needs long hours for preparation. Most of the times people start to cook it from the night before, and then it would be ready for breakfast. However, people can easily buy Haleem form shops. It's also cooked in some special cultural or religious events like "Muharram" month.
The third option in this is "Ashe-Reshteh".  This food is a combination of different kinds of beans & vegetables. This is a suitable option for vegetarian people. At the end of preparation, it is decorated with whey, fried onions, and mint powder. The preparation of Ash-e Reshteh is also time-consuming.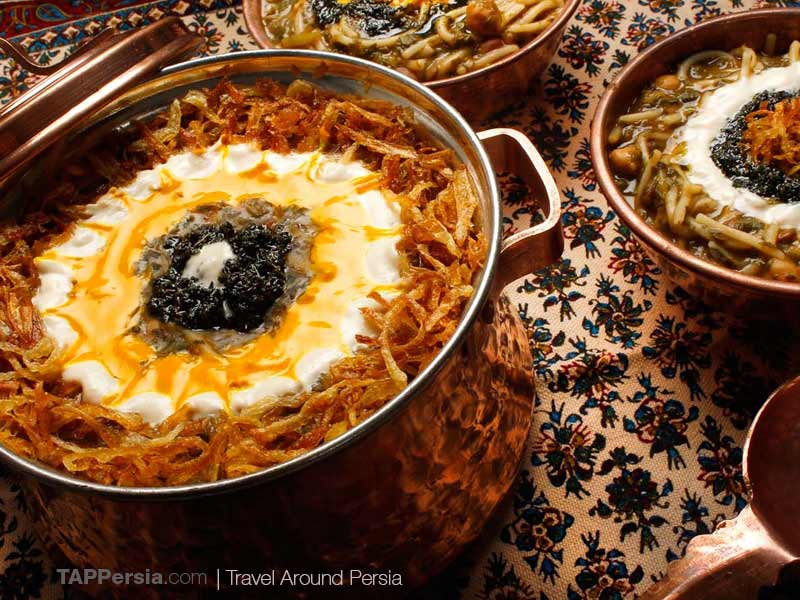 "Adasi" is another choice in this category. It is lentil soup, which can be easily cooked at home. The ingredients are lentil, onion, potato, some pieces to tomato, and some spices will be added to the combination.  This breakfast can be prepared fast and easy.
What Are Other Items in Persian Breakfast?
Apart from the traditional options that are unique in the Iranian breakfast, there are some other choices as well. A typical and ordinary breakfast can include items, like Jam, butter, milk, tea, fresh Nan and eggs in the form of Omelet or boiled. Cheese is served with fresh vegetables like tomato, cucumber and also with walnut.  Some people may have fresh fruits most particularly Grapes with warm Nan for breakfast. Creams are also a member of the Iranian breakfast. One can easily make a perfect Iranian breakfast unless it is a very traditional one.