Natural Attractions in Iran including swampy green forests, barely palpable peaks and biosphere reserves provide nature lovers with a large number of choices to explore on their trip to Iran. They're glittering from North to South and East to West, making it much easy for travelers to reach at any time of the year. So here are 10 most wonderful natural attractions that you don't know exist in Iran! 
1. Miankaleh Peninsula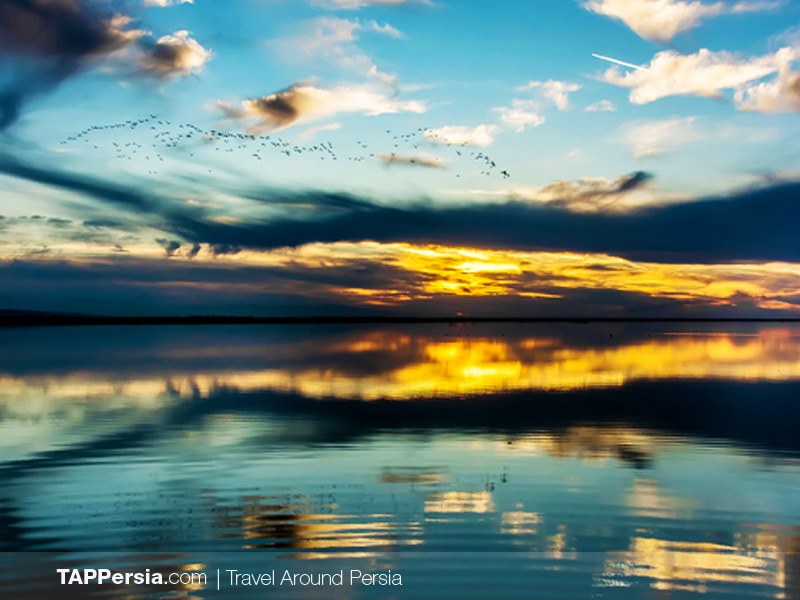 Miankaleh, a narrow but long peninsula in Māzandarān Province in the north of Iran, is one of the most famous and popular water zones for migratory birds and also an amazing natural attraction in Iran. 
This birdwatching paradise is home to a number of unique Caspian birds and reptile species native to this region including Phoenicopterus, Dalmatian pelican, swans, ducks, geese as well as western marsh harrier and white-tailed eagle.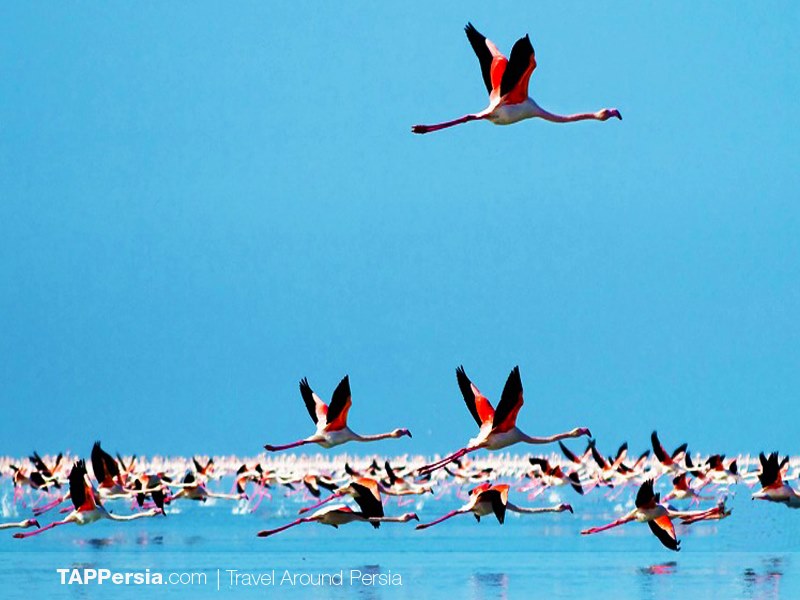 In 1976, Miankaleh and Gorgan bay together shaped the International Wetland and UNESCO biosphere reserve.Zaghmarz Lapoo wetland and Dasht-e-Naz protected area are also two natural attractions in Iran on the way to Miankaleh wetland.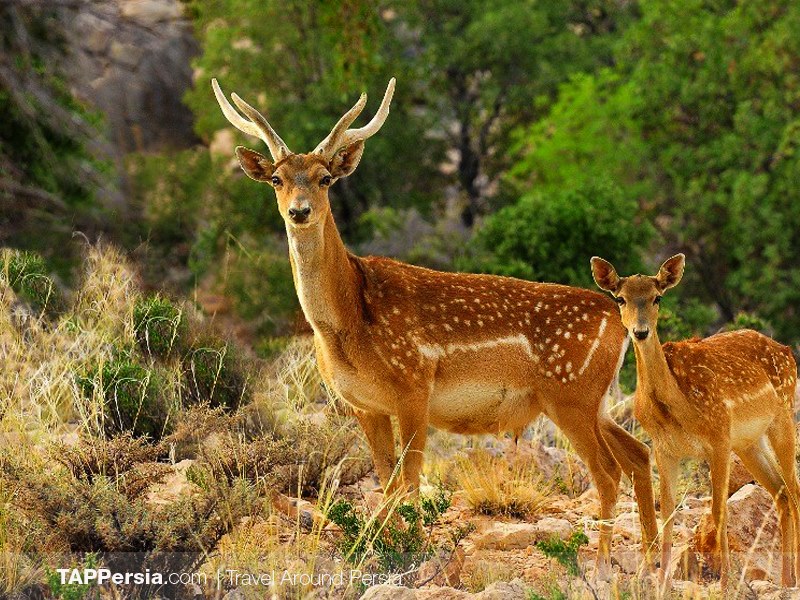 The best time of year to visit Miankaleh Wetland is late Nov- late Feb, or in other words late Fall and in the beginning of Winter. Many photographers also suggest you to enjoy whether sunrise or sunset, to be able to take the best Iran nature images ever! 
2. Damavand Mountain – Breathtaking Natural Attraction
Located 100 km from Tehran in Alborz Mountain Range, Mount Damavand is known as the country's highest summit and Asia's highest volcano.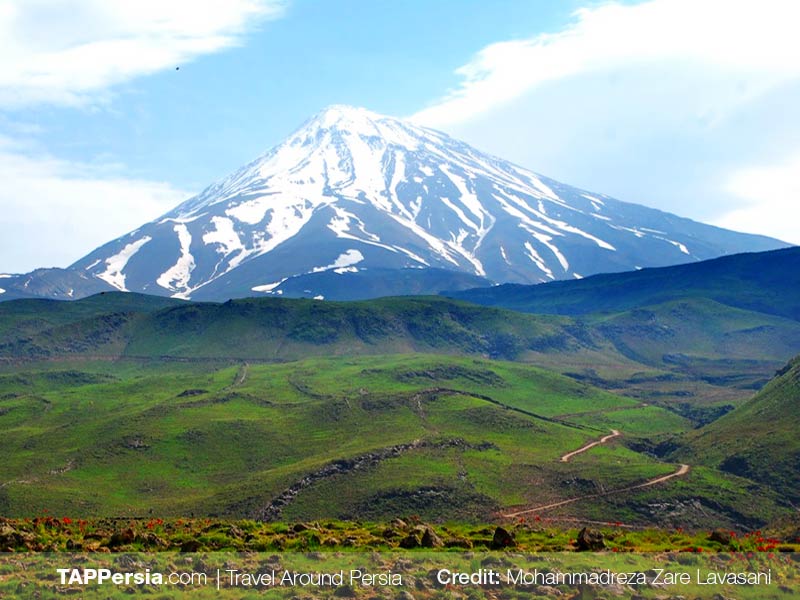 Mount Damavand is not only one of Iran's natural attractions and resources but a national symbol of glory, firmness and freedom for Iranians. In the recent century, we can find the mount's picture over some official Iranian money. This shows the importance and outstanding place of Damavand in the whole Iran.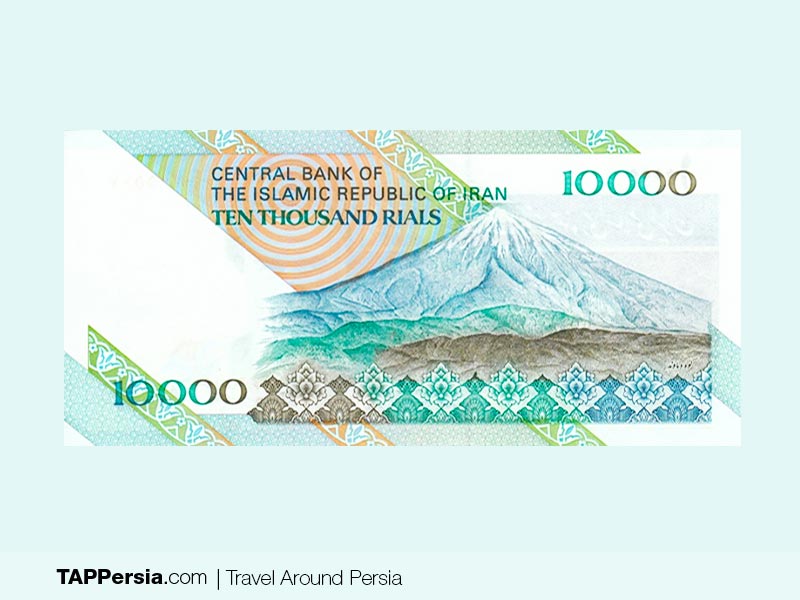 On the Southern hills of Damavand mountain  lots of pistachio trees have grown. Along rivers on your way to peak, Salix trees like willow and oleaster can be observed. Different animals like goats, dogs, rabbits, foxes, wolves and boars and different birds like owls and golden eagles live in this mount, as well.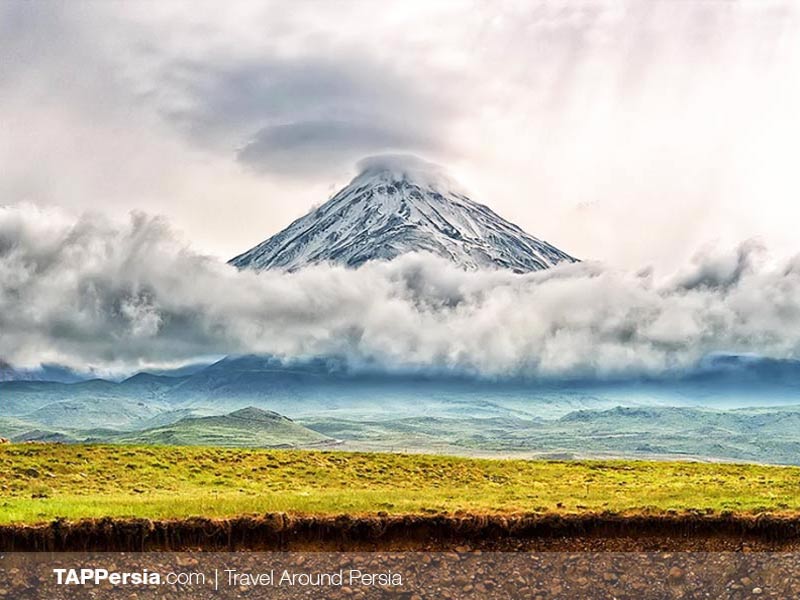 If you're planning to climb Damavand and enjoy the stunning landscape of Iran, best time would be between July and Aug; since footpaths are covered by green grass and free of snow.
3. The Lut Desert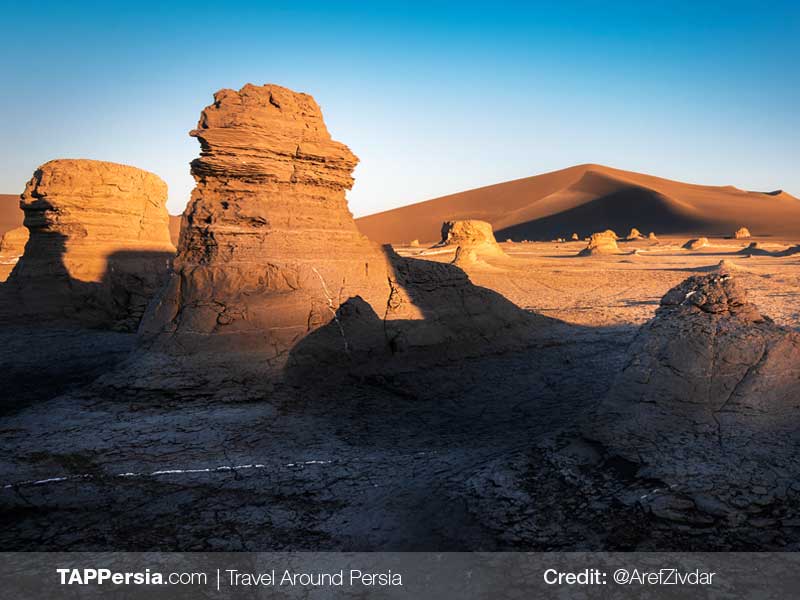 Lut Desert (Dasht-e Lut), a large salt desert which is located in the south-east of Iran, is home to strong winds for almost 6 months a year in Iran, which has resulted in the creation of various bedrock features carved and streamlined by sandblasting. These yardangs are locally known as 'Kalut', they cover an extensive area in the western part of this desert and are easily accessible from Kerman.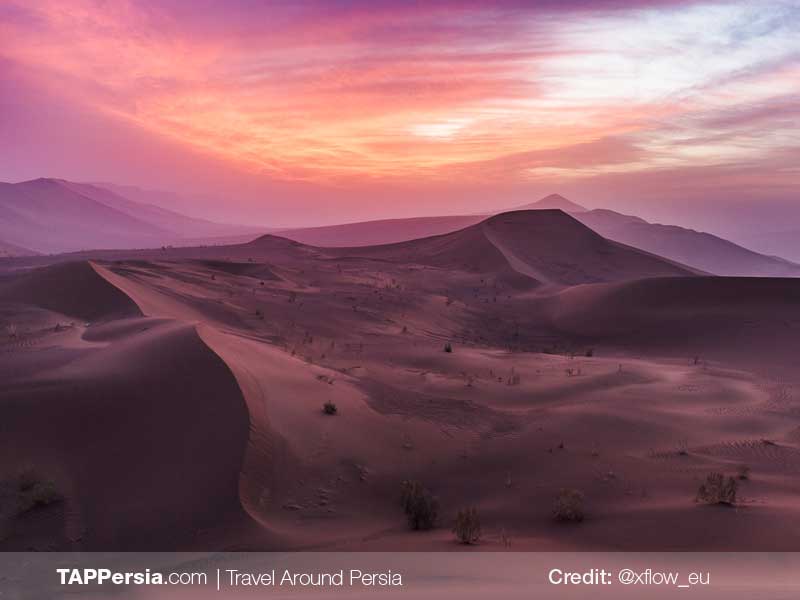 The beauty of the Lut desert is not definable and you will see that the Kalouts have nothing less than that. That is why it has turned into one of the primary natural attractions in Iran. You can spend the day walking in the sands, going up from the hills and as the sun goes down you'll see one of the best scenes of your life. Then when the night comes, the sky shows its magic with the light of the stars.
The best time to visit Lut Desert is the first two months of Spring (April and May) and the first two months of Autumn (September and November). 
4. Margoon Waterfall – One of the Largest Waterfalls in Iran
Located at the borders of the two provinces of Kohkiluyeh Va Boyer Ahmad and Fars, Margoon waterfall is one of the largests in Iran! 
For a number of reasons, Margoon is considered as the most stunning scenery in Fars province, including multiple water branches flowing into the river from the same fall, evergreen Margoon path in the valley and numerous forested trees in the same area.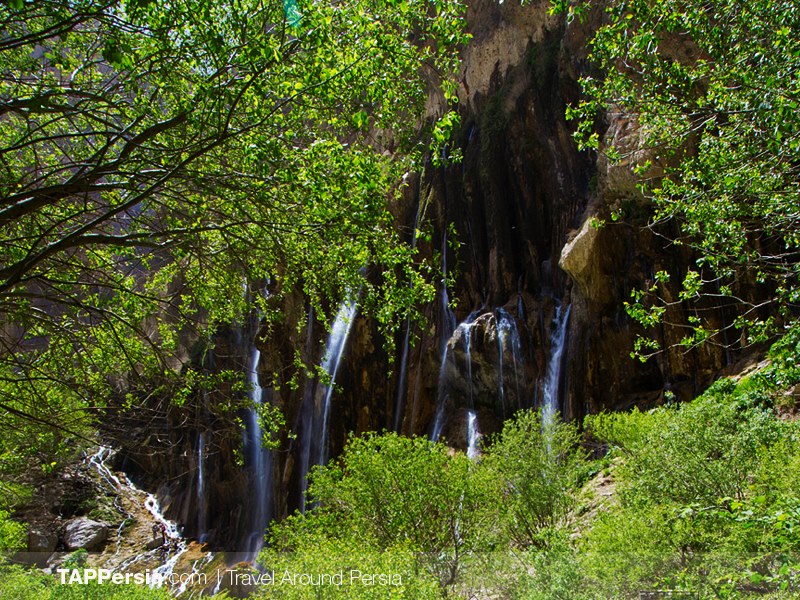 Since it might be a bit challenging to reach this natural scenery of Iran in winter due to snowy pathways, the best time to visit Margoon waterfall is during spring and summer. 
5. Badab_e Surt – Natural Spring Attraction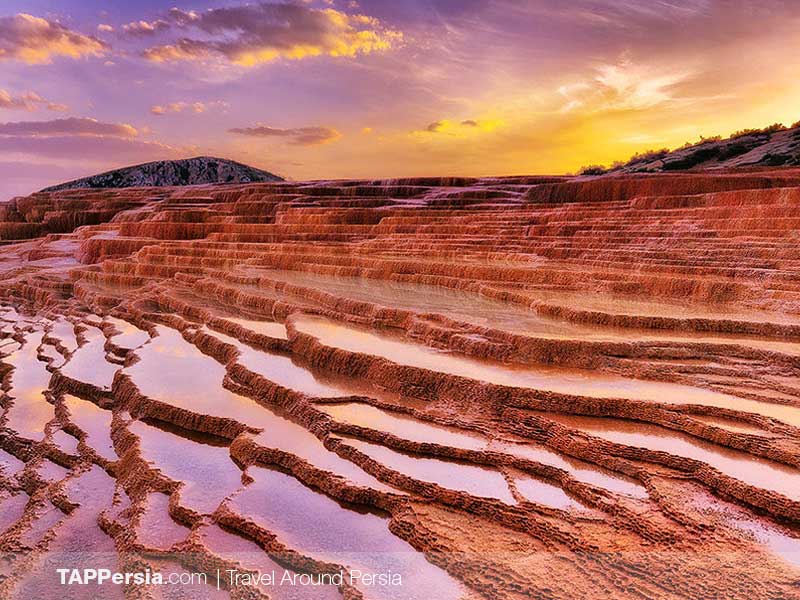 Badab-e Surt natural springs consisted of a set of two hot water springs in a green and lush spot in Mazandaran province, have been active for centuries and have resulted in creation of one of the few travertine terraces in the world made by mineral waters!
Badab-e Surt enjoys mild temperatures in spring and summer. The other two famous and similar hot springs like Badab-e Surt are Pamukkale in Turkey and Mammoth hot springs in the United States.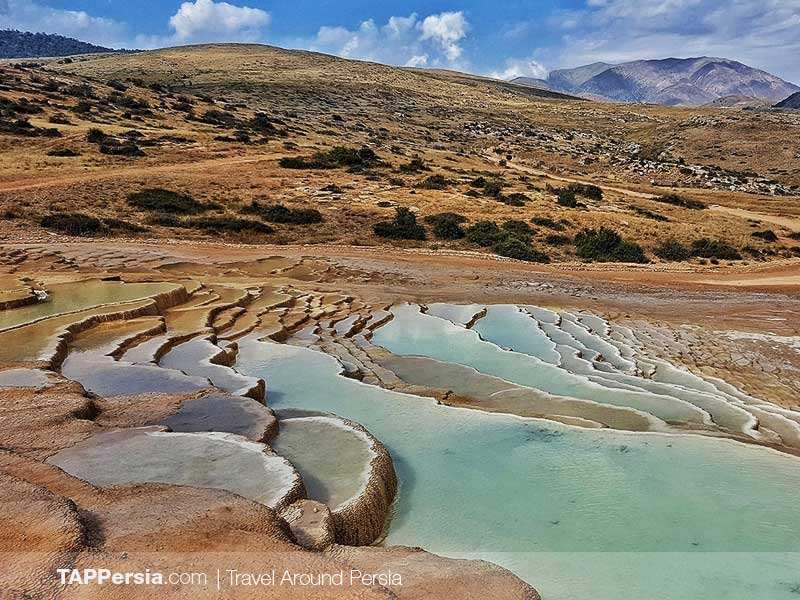 April and May would be the best time to visit Badab-e Surt and enjoy spectacular scenery made of colorful mountains surrounding the terraces.
6. Torkaman Sahra – An Awestanding Natural Attraction in Iran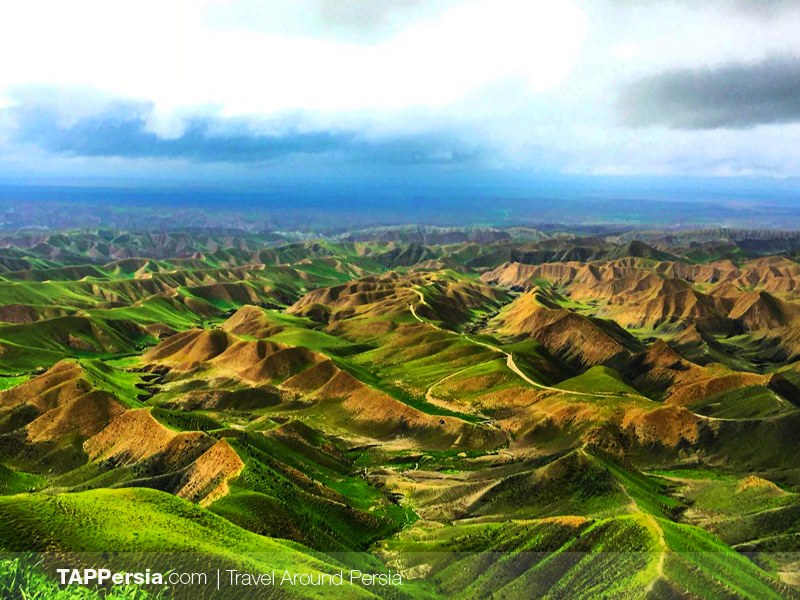 If you're looking for a natural scenery to wildlife-watch, horse ride, hike and trek, Turkaman Sahra offers  you Iran natural lovers and travelers all these in one beautiful area!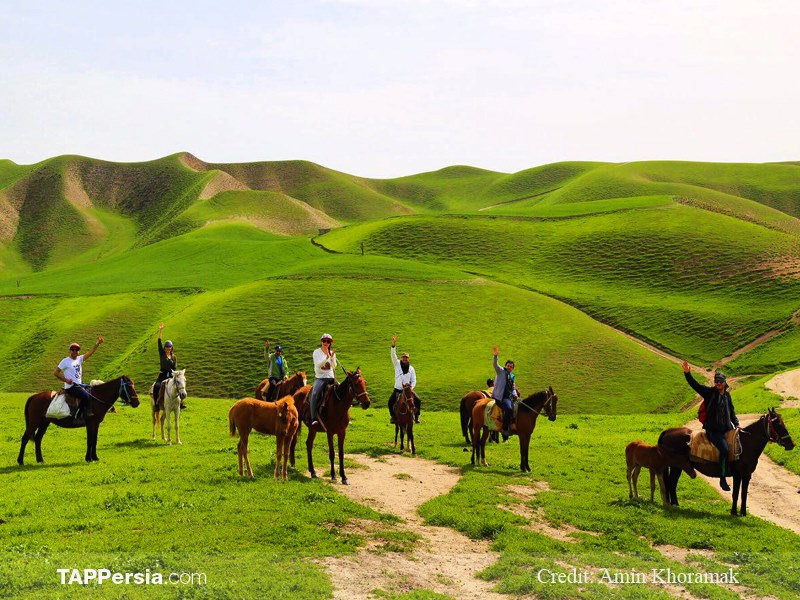 Located in Golestan province, bordering Turkmenistan and the Caspian Sea, Turkaman Sahra has remained as an untouched natural attraction in North of Iran and also the home to Turkmen people who have their own culture and interesting way of life.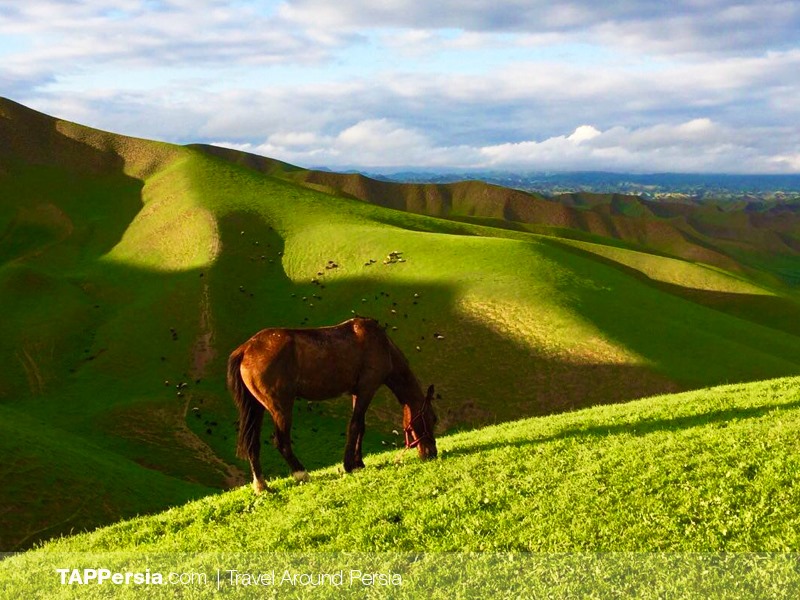 Turkaman Sahra provides you with not only peaceful and virgin nature, but also a good chance of getting familiar with Turkmen culture, food, music, and hundred-year- old monuments and historical places.
Mid March to the end of May and then again from mid September to November are the best time to visit Turkaman Sahra and enjoy summer trips to Iran. 
7. Reghez Canyon
Surrounded by high walls enclosed in the valley,with a turquoise waterfall and a hundred natural ponds and thin blue ribbon of rivers and springs, Reghez Canyon is among top 10 natural attractions in Iran!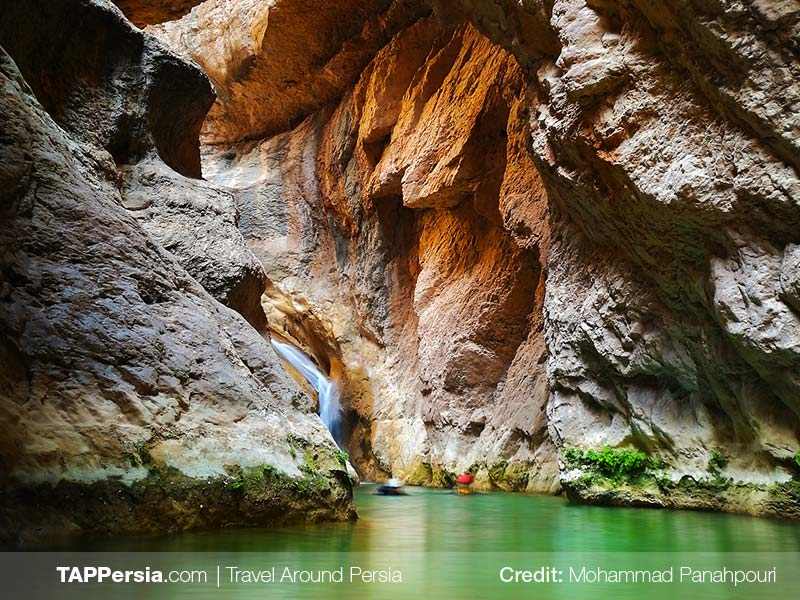 located 250 km Southeast of Shiraz, Reghez Canyon is considered to be the bride of Iranian canyons, where most Iranians are not even aware of it. 
The best time to start an adventure on the Reghez Canyon is from early summer to first of October with professional nature tour guides and hikers. 
8. Namarestagh and Deryuk Waterfall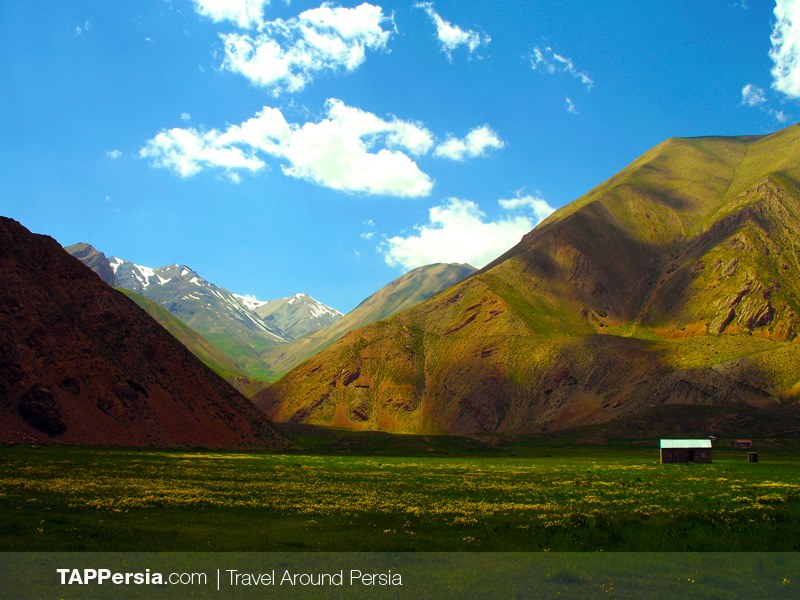 Namarestan plain in north of Iran besides the tallest waterfall in Iran known as Deryuk waterfall, is another spectacular natural scenery in Iran that keeps you in awe! 
Spring and autumn would be the best time to visit Namarestan and Deryuk 40 kms of Amol village but you may need a guide to help you reach this wonderful landscape and also hiking equipment. 

9. Qeshm Island
A dolphin shaped island situated in the strategic strait of Hormuz, Qeshm island is the largest island and a less touched natural attraction in south of Iran.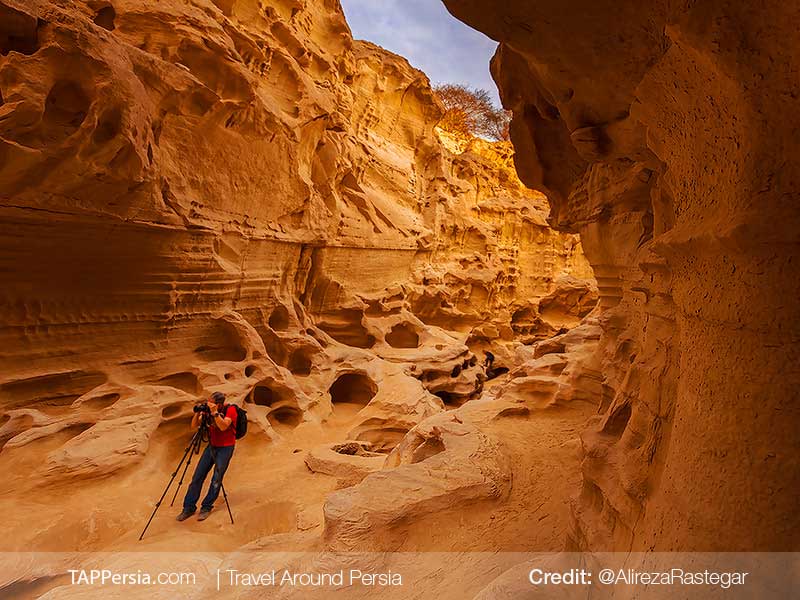 Besides being a home to about 1.5% of the world birds and 25% of Iran's native birds that annually migrate to its forests, Qeshm island is home to a few astonishing valleys, canyons, and beaches.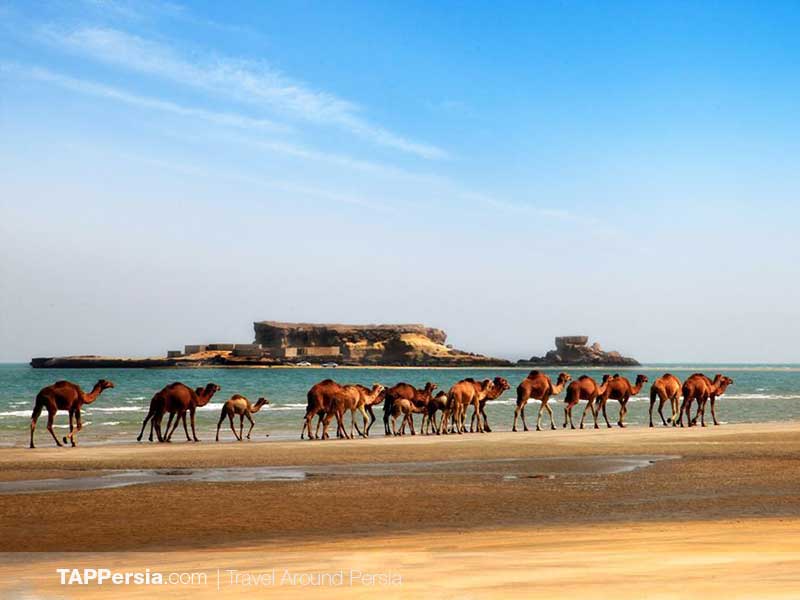 Known as the Island of Seven Wonders, Qeshm island is twice the size of the country of Bahrain where you can visit from January until December each year. 
10. Masal Jungle – A Wonder in the Natural Attractions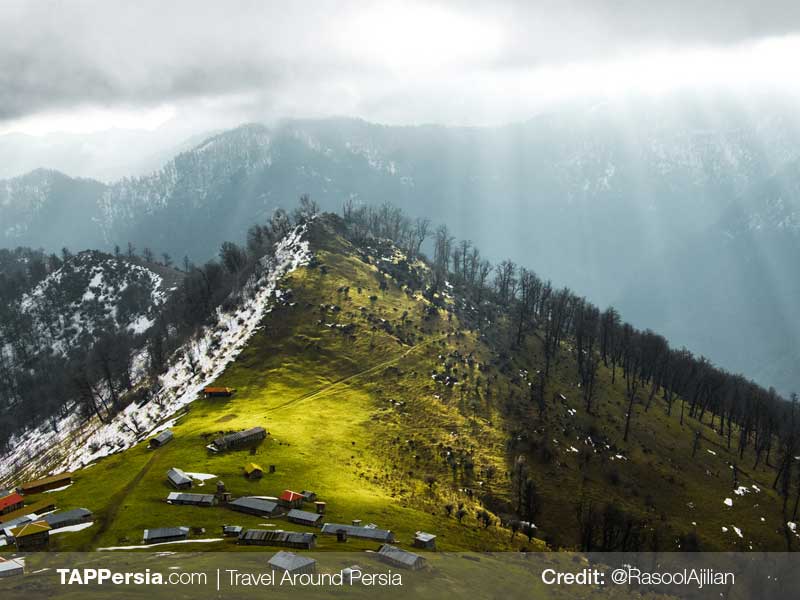 The North of Iran has a climate, unlike any other region in the country. The mountains topped with green valleys and packed forests as far as the eyes could see. Masal county and jungle is amongst top 10 natural attractions in north of Iran with uniquely breathtaking landscapes in Gilan province.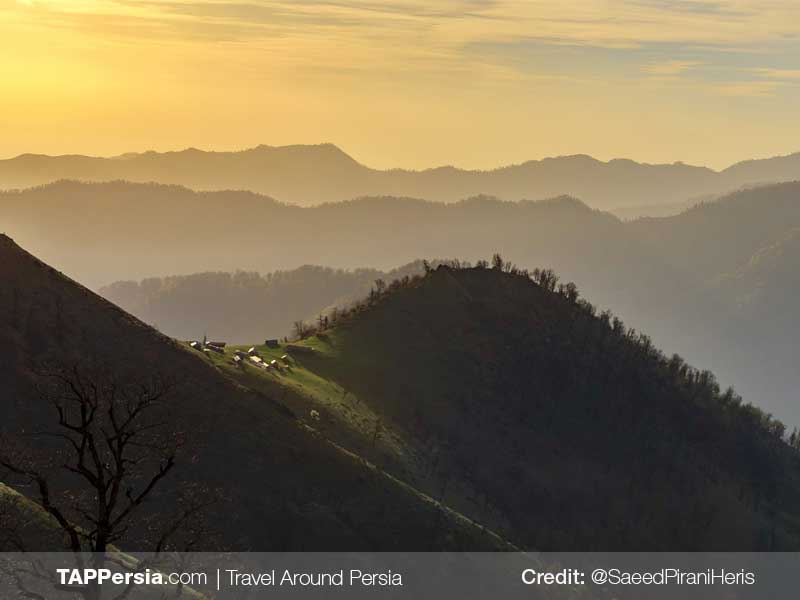 The city of Masal is located near the Talseh mountains, very close to the edge of the Caspian Sea. The name literally translates to "The city of the mountains."
Masal is host to some fantastic local food options along with several natural attractions such its many nearby forest caves and caverns, which you would definitely enjoy during late spring and whole summer.
---
Recommended Tours