Great books have this magical power to take you to another world. All you have to do is to sit in a comfortable place, pick up your paper book, your phone, or tablet and let go of yourself in a new world built upon words and imagination. Books allow you to imagine a culture, happiness, sadness, or even the misery of a character. Iran has a very rich literature, starting from the poems of Hafez, Ferdowsi, Rumi, and Khayam, to the modern literature novels of Sadegh Hedayat and Mahmoud Dowlatabadi. We have proudly made a list of top 10 Iranian books you should read if you are interested in Iranian literature as well as its history and culture. However, the real Iranian culture is hidden in these book pages.

The Blind Owl – A Masterpiece in Iranian Books
The blind owl novel is considered one of the most important literary works of modern Iranian literature. The story is about a young man, who is the narrator of the book, who is a pen case painter. He always draws one single painting which is a woman in black which is giving a single lily to an old man sitting under a tree. One day he actually sees this picture from a hole on the wall and this is when the story begins. Then he falls into his dreams which are not new, but interesting. He starts telling the story of his past to his own shadow, shaped like an owl.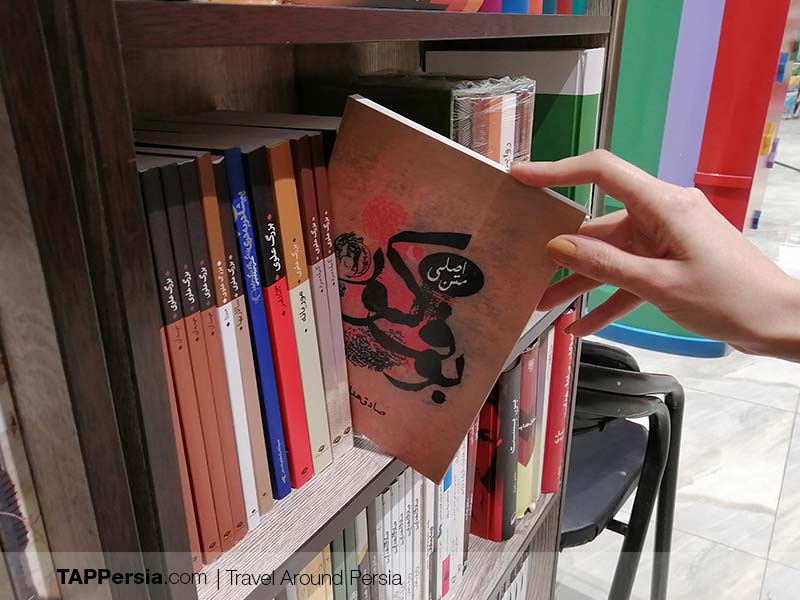 Sadegh Hedayat is the writer of the book who is actually the person who introduced modernism to Persian literature. He is considered one of the greatest Iranian writers of the 20th century. In this book, as Hedayat gradually drifts into delirium, the reader gets caught in the sandstorm of the writer's bleak vision of the human condition. The mentioned book is translated into many languages including English, German, and French. It is worth mentioning that this masterpiece has been compared to the writings of Edgar Allan Poe, a well-known American writer. The blind owl is full of metaphors, reflecting Iran's status in 1937, at the ruling time of Reza Shah of Pahlavi.
The Colonel
The Colonel is a novel about nation, history, and family. The story begins on a rainy night when two policemen call for the Colonel to collect the tortured body of his daughter, a victim of the Islamic Revolution. The book is written by one of the biggest Iranian writers, Mahmoud Dowlatabadi, who is famous for his wonderful imagination and storytelling. He takes you deep in his books, makes you live each sentence, laugh, and cry.
Because of the sensitive story of this novel, it was never published in Iran, but it is considered as one of the best works of Mahmoud Dowlatabadi. The novel was first published in Germany, later in the UK and United States. He wrote the novel in the 1980s. This book brought many awards for Dowlatabadi including Jan Michalski Prize for Literature (2013) and shortlisted in Haus der Kulturen Berlin International Literary Award (2009).
Missing Soluch – Feel the Loss Deep Inside
Another masterpiece from Mahmoud Dowlatabadi. This time you are going to the eastern part of Iran, a village in Khorasan province. You can feel the culture of that area while reading this book in the most fascinating way. Missing Soluch is the story of humankind, brutality, and unkindness. Soluch is the name of the father of a family in this village. One day he disappears unexplained and that is exactly when the misery flies to this house. The story is sad, but you won't put it down until the end, because the writer has done a fantastic job explaining every detail like you are a part of that poor family. So, don't you want to know what happens at the end?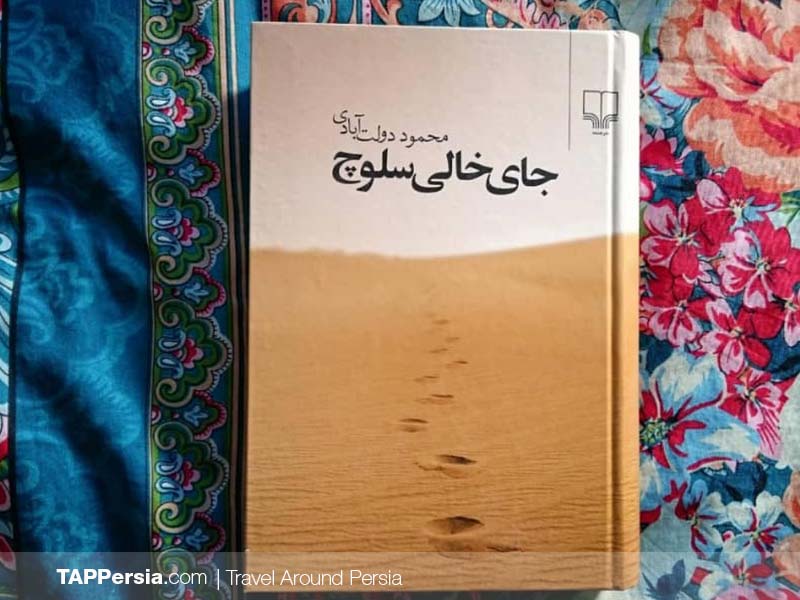 The story of the book is beyond this family. Actually it is the reflection of the old lifestyle in a village no one knows it exists. The story is painful, yes. It feels painful, yes, of course! But you have to read it to understand how artistically Mahmoud Dowlatabadi has used words and sentences to make you imagine every word of this book. The writer had this idea in his mind when he was in jail. In addition, Missing Soluch was his first work translated into English.
Kelidar – Longest Persian Novel
This long novel consists of ten books and it was written in 15 years, which is considered one of the best Iranian books of all time. Again the master, Mahmoud Dowlatabadi takes us to a village in Khorasan. What you understand in the longest Persian novel until now, is the description of Dowlatabadi. With no doubt, he is a master in describing all the events. It may take a whole year to read all ten Kelidar books, but after that, you will see what I'm talking about. The world of Kelidar comes from itself, not the world of us. The story of Kelidar is about a nomadic Kurdish family, living in Kelidar village of Khorasan. That is where everything takes place. Where this family face the hostile behavior of neighboring villages.

Symphony of the Dead – A Story of People Dead Inside
Considered one of the best Iranian books, Symphony of the Dead tells us the story of the Urkhani family, living in Ardabil. We face the details of their life in the aftermath of World War II. the characters of the story include Jaber, who is a successful merchant, his wife, and his four children: Aidin, who is a poet, his twin sister, Aida, Urhan, and Yousef, which is the eldest child living under hard circumstances because of an incident in his childhood. In an incident, the history of this family is revealed in four symphony-like movements. The main focus of the story is the conflict between the brothers, Aidin and Urhan.
Abbas Maroufi's novel perfectly tells this symphonic form with four varied movements that repeat some parts of the story from different points of view, various voices, a shift in tone, time, and place. This novel perfectly describes life in the cold reaches of northern Iran in the middle of the 20th century. As mentioned before, the story takes place in Ardabil, during World War II, which rages for parts of the novel because of the strategic location of the city. What makes this novel worth reading is how perfectly Maroufi describes the living dead state of this family. That is why it is named the Symphony of the Dead. The members of the Urkhani family are all dead physically and emotionally. They have no sense anymore, they don't dream, they have no hopes, and no way to escape.
Her Eyes
Her Eyes is a love story about a painter who falls for the eyes of a woman. However, the story is more complicated than just a love story. You get to face a lot of political statements but in-depth it will make you keep reading for the love story buried inside. Bozorg Alavi, the writer of the book is known for his political activism during Reza Shah Pahlavi's ruling time. The novel perfectly shows a picture of the 20th century in Iran. Many critics consider this novel a masterpiece in Iran's literature and the best work of Bozorg Alavi.

I Will Turn off the Lights – Let the Forgotten Feelings Emerge
This amazing book is written by Zoya Pirzad, an Iranian-Armenian writer born in Abadan. I Will Turn off the Lights (Things We Left Unsaid, published in English), is her first novel but probably the most praised one. It is translated into different languages, and it was published in Iran numerous times which shows how amazing this novel is. It won the award for the Best Novel of the Year in 2002. This masterpiece has been translated into English, German, Greek, Italian, French, Polish, and Turkish. It is worth mentioning that Zoya Pirzad has become the latest Iranian public figure to receive France's Chevalier of the Legion of Honor award.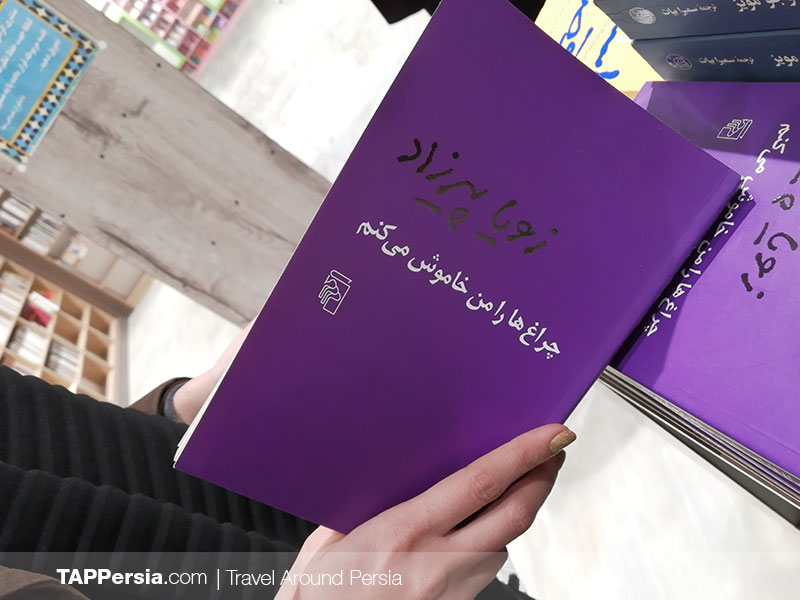 The story of this book is about the conflicting emotions of a woman, creating suspense through her everyday routine life. Clarice Ayvazian is an Armenian woman living with her husband and children in Abadan. She feels happy inside for being a good wife and a good mother doing her everyday chords until one day an Armenian family moves across the street. That is when she starts to sense new and forgotten feelings in her life. Zoya Pirzad perfectly creates a story with a fascinating harmony with the superb characterization.
Bone of a Pig, Hands of a Leper – Get into the Chaos
The story of this book takes place in a complex in the capital city of Tehran. You get to see the life of some of the people living in this apartment. You involve the life of every described character in the book, you feel pity for them, you cry for them and you find yourself finishing the book in no time. Mostafa Mastur, one of the greatest writers in the present time perfectly uses all his characters as prey to an absolute lack of certainty. They are all tossed into the chaos known as "life". The lives of these people are loosely jointed but perfectly describe contemporary Iranian society. This book has been published numerous times in Iran and has been praised by different Literature awards which explains why you should read this novel.

Fall is the Last Season of the Year
The story of this newly published Iranian book is about three women near their 30s who are all connected to each other for a reason but they all have different paths. Leyla, Shabaneh, and Roja have been friends from university. They have all had different issues in their life but still, they have a strong bond. The book presents two sections: Summer and Fall. Each season has three chapters, narrating the point of view of each of these three friends.
Leyla is dealing with her past, with her beloved husband who immigrated and left her alone. Shabaneh is struggling so hard with her problems with her mother and her mentally handicapped brother, and her decisions for her personal and love life. And the last girl, Roja, is trying to immigrate to France to continue her studies there. She has her university application, but her visa gets rejected. All of these women have to find their way to escape from the past and look for a better future.
This novel was published in 2015 by Nasim Marashi, a young talented writer. As soon as it came out, it started shining on every shelf in the Persian bookshops. It was selected as the Best Novel of the Year and reached its 20th edition in only two years.

My Bird
My Bird is a short novel about a story of life, love, and sacrifice for marriage. It's about a 35-year-old woman, living in modern Tehran. She is married to a man who dreams to immigrate to Canada, and she is the mother of two children. What brings this book into the top 10 list is how artistically, Fariba Vafi, the writer, makes you see this character as a symbol of many Iranian women who are caught between tradition and modernity.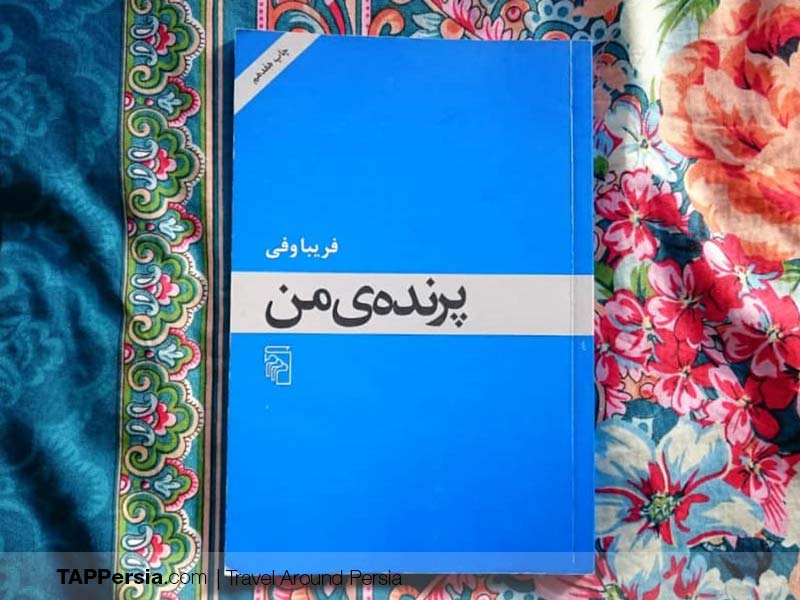 With no doubt, there are more than 10 Iranian books you should definitely read, but we did our best to make a list of the best books. you can search for more books of the above-mentioned writers, for they know how to write books that you can't stop reading. With all these books, you will see how deep and rich Iran's literature is like its amazing culture and its fascinating history. Hope you enjoy reading these Iranian books and keep some of them on your bookshelf.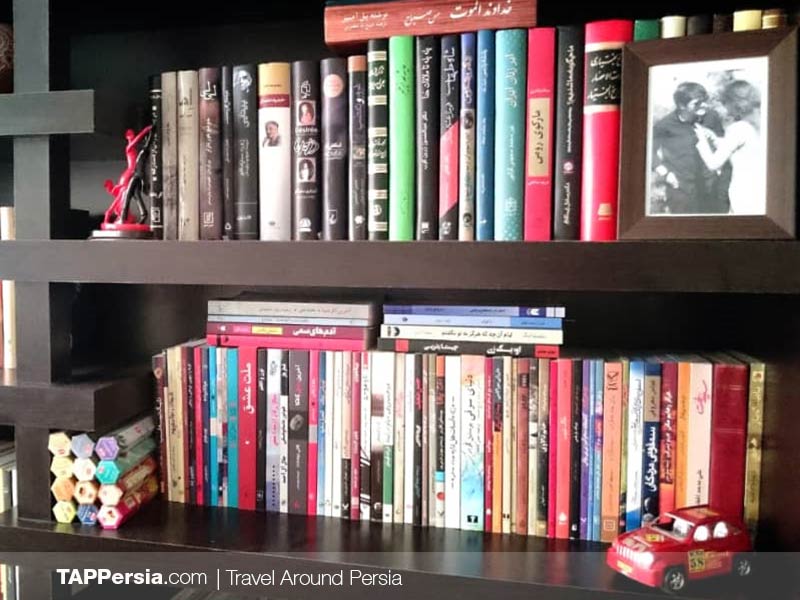 ---
Recommended Tours