Varzeshe-Pahlevani (Varzeshe-Bastani) is an Iranian sport that dates back to ancient Persia. It is a combination of martial arts, strength training and music. Way before bodybuilding, Persians used to practice weightlifting in Zoorkhaneh. We can see this tradition present in ancient Iranian stories. In the epic of Rustam, the hero of Shahnameh (a poetic masterpiece by Ferdowsi covering Iranian history and folklore) and a thousand years before aerobics, they combined sports with music.
The sport is an amalgam of many different beliefs in Iranian history. Although the religious symbols changed over time, the concept and love for the sport have endeared even till this day. Ancient Zoroastrians believed that the development of physical alongside mental strength could be used to enhance spirituality. Varzeshe-Pahlevani fuses pre-Islamic elements and methodology with Sufi terms like Morshed (master) and Pishkesvat (leader). Imam Ali, the first Shia Imam and one of the most significant figures in Shiaism, also plays a huge role in a modern Zoorkhaneh.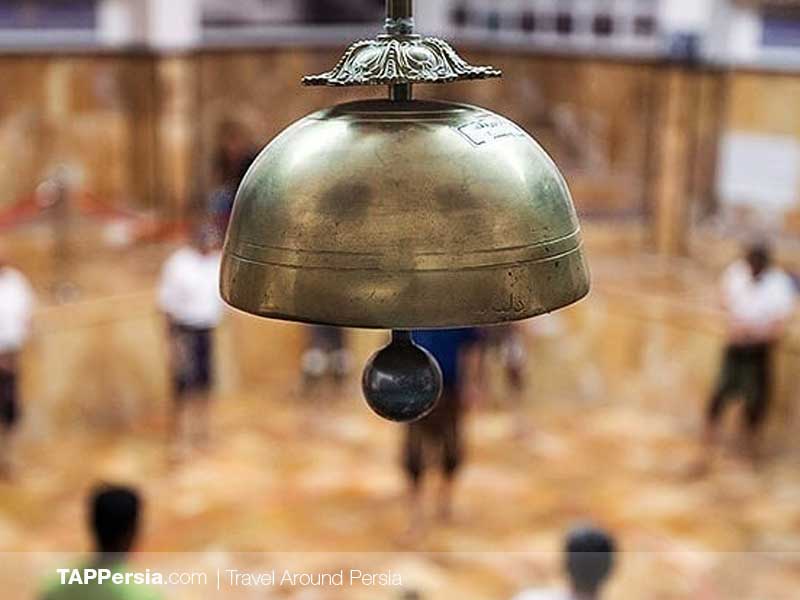 Zoorkhaneh
Every sport should have its own arena. Zoorkhaneh is a covered area with a octagonal workout section called gaud. The entire Gaud area is considered sacred ground. Athletes kneel and bless the ground before entering, a tradition from Iranians ancient Zoroastrian roots. The Morshed, the drummer and ring leader, sits in a higher section built above the gaud, he plays his tonbak (a Persian goblet drum) and sings spiritual songs (mostly praising Imam Ali). The morshed doesn't actually workout himself, but merely motivates the coordinates the athlete's many exercises and rhythms. Spectators are welcome to enjoy watching the athletes while they practice.
Zoorkhaneh rules are very strict regarding traditions, respect and memberships. Before you're allowed to join, you need to first watch them at least for a month to become familiar with their intricate rituals and customs.
Zoorkhaneh's often participate in charitable events. In order to raise money for the needy, a charity wrestling match is held between two prominent members of the Zoorkhaneh. The "casting of flowers" ceremony is held, in which the winner would take a red piece of clothing called "Loang" and take it around the arena to collect offerings from the crowd.

Saheb Al Zaman Zoorkhaneh
Saheb Al Zaman (Panj Badgiri) is located in Amir Chakhmagh Square of Yazd. Built on a 500-year-old Aab-Anbar (water reservoir) consisting of four floors, this traditional Zoorkhaneh is a compact Yazd tour on its own. You can enjoy an exciting show, athletes in colorful uniforms playing and tossing meels (huge wooden mallet/dumbbells) in the air and end your night with a visit to the magnificent Aab-Anbar that still works to this day.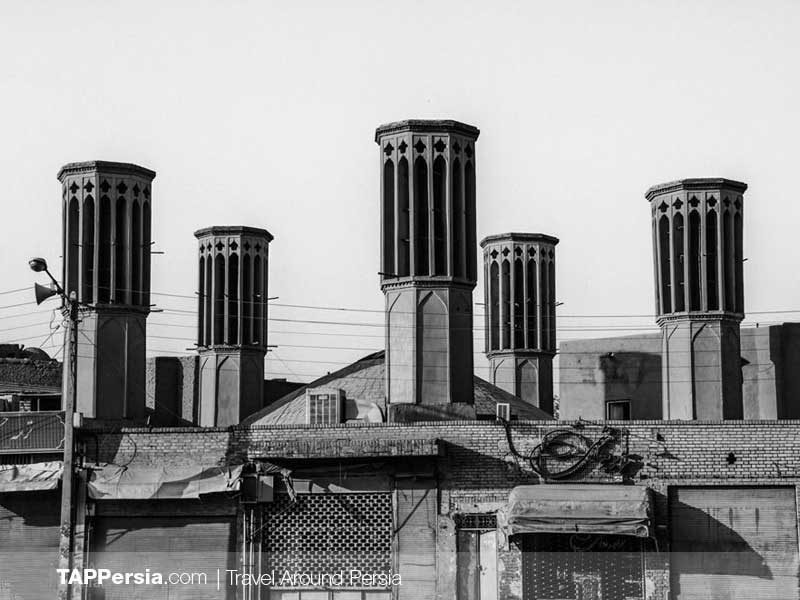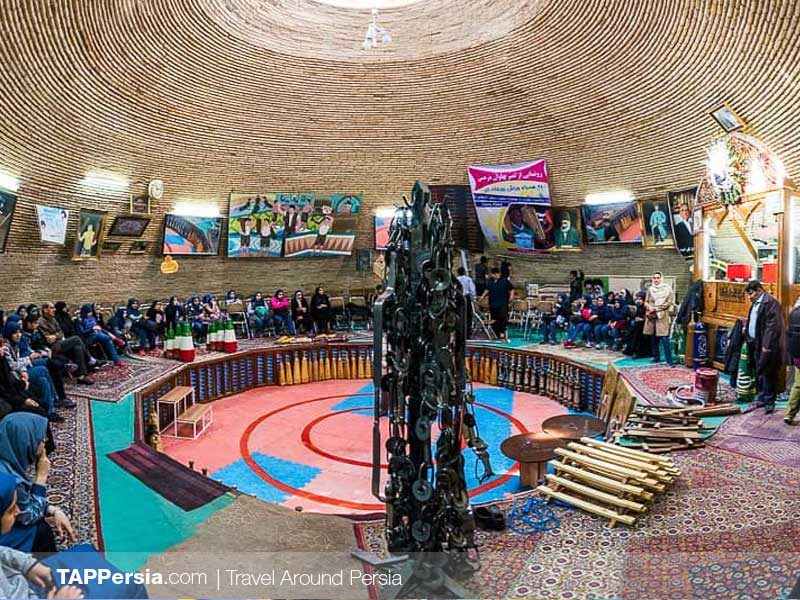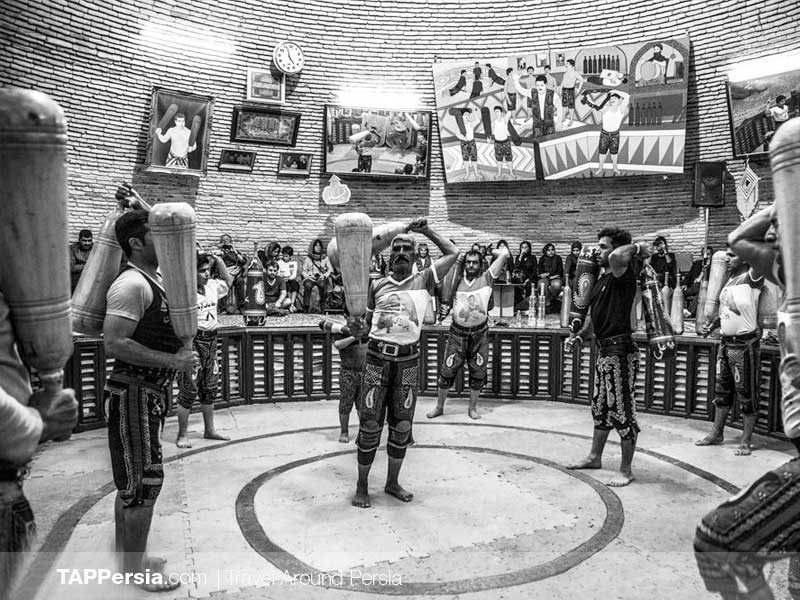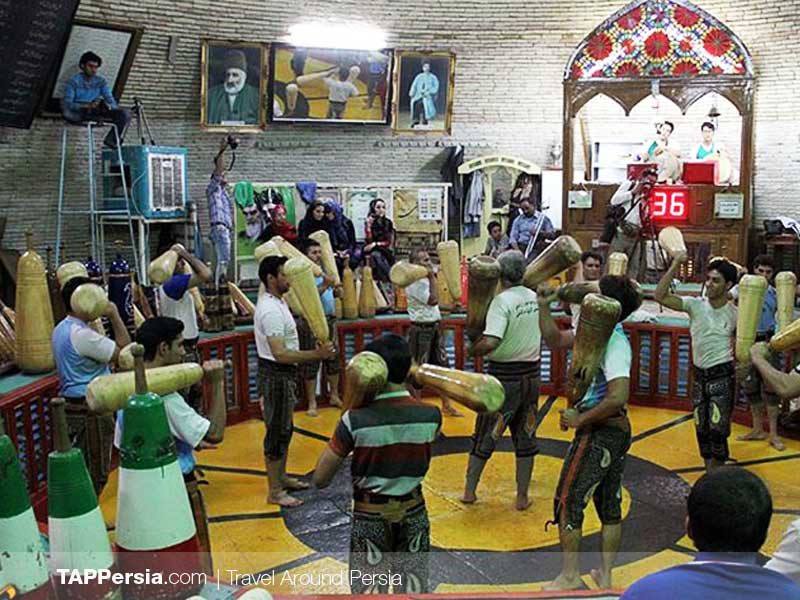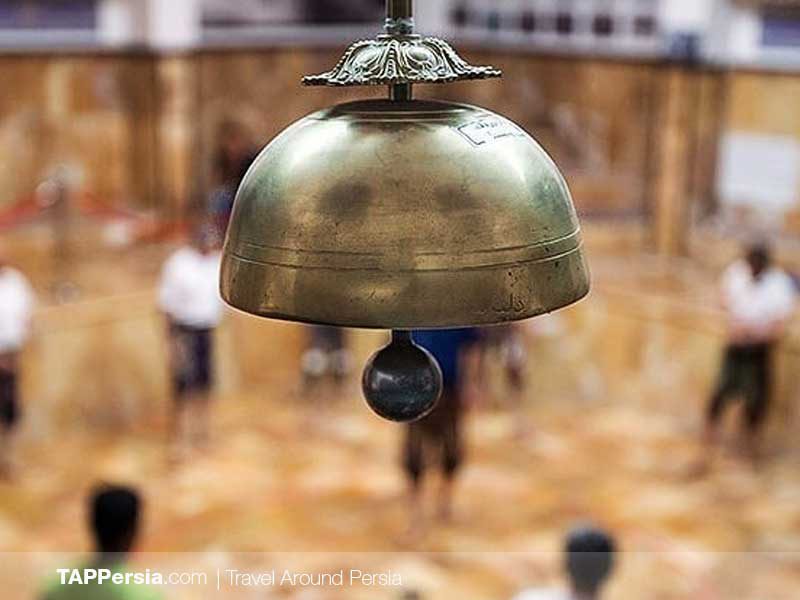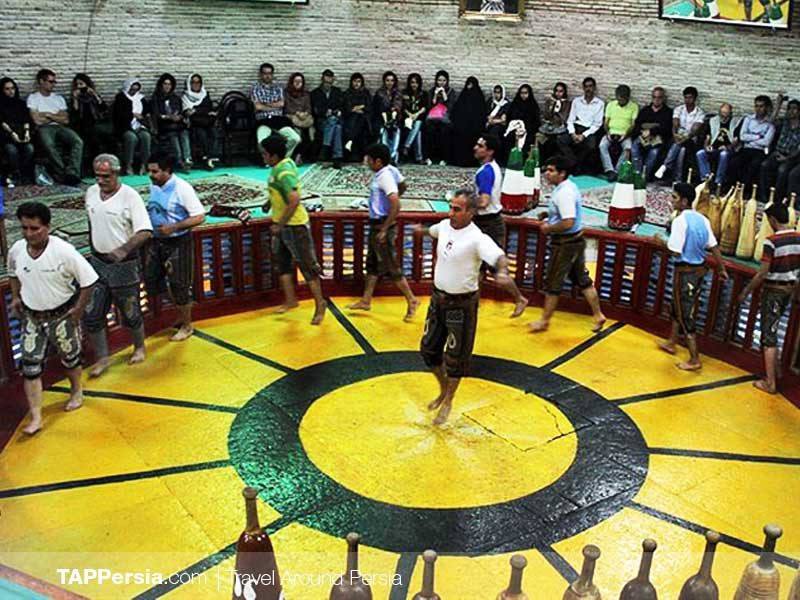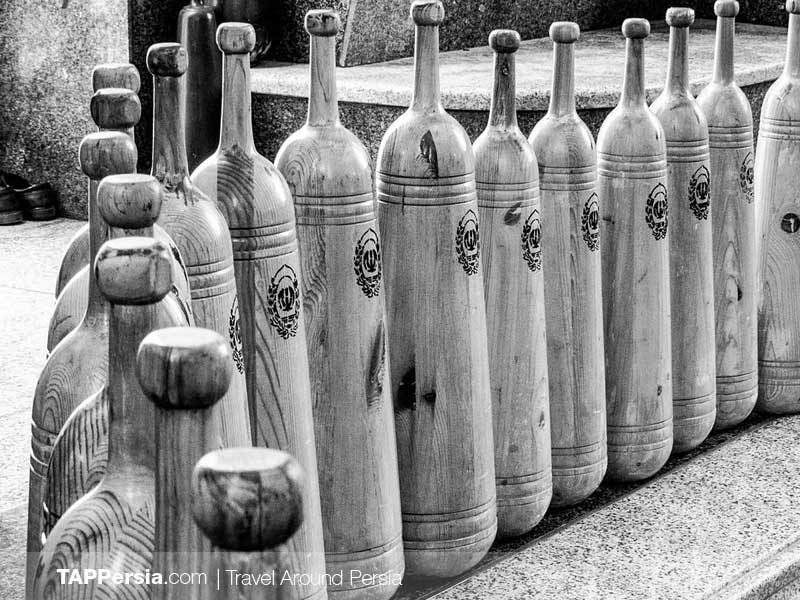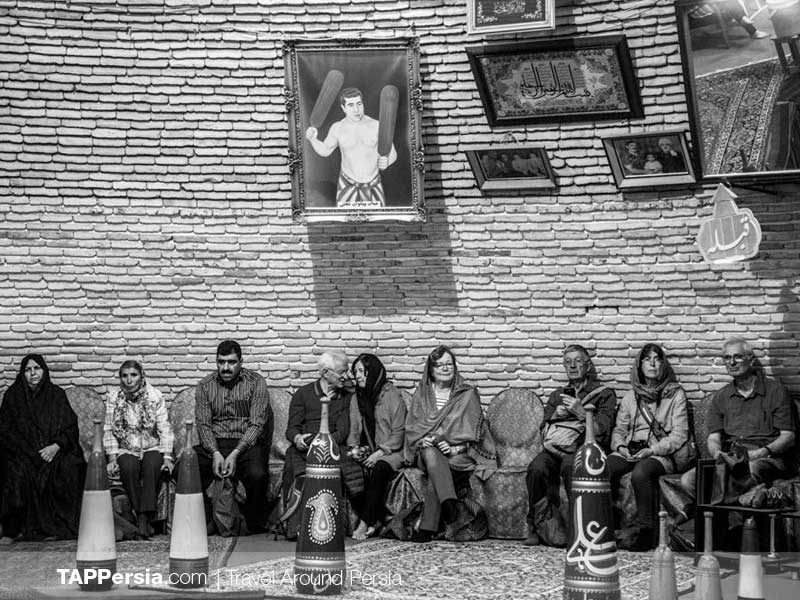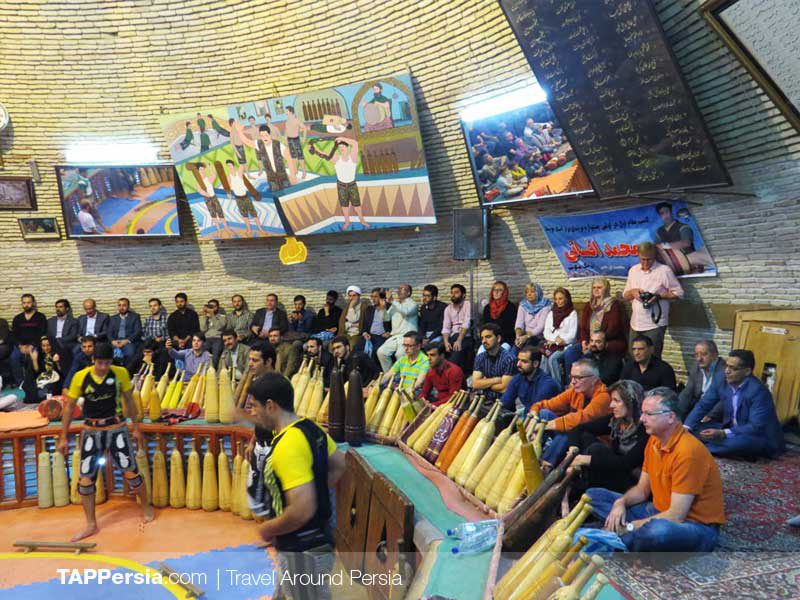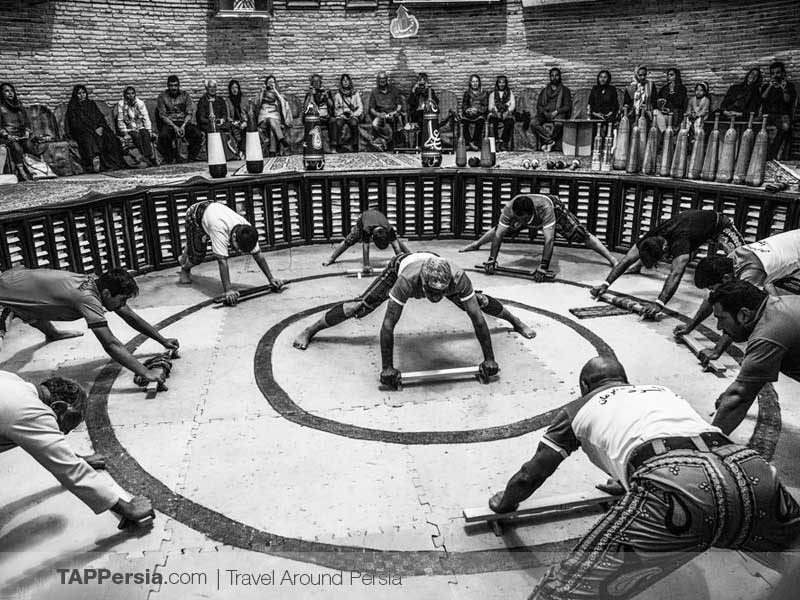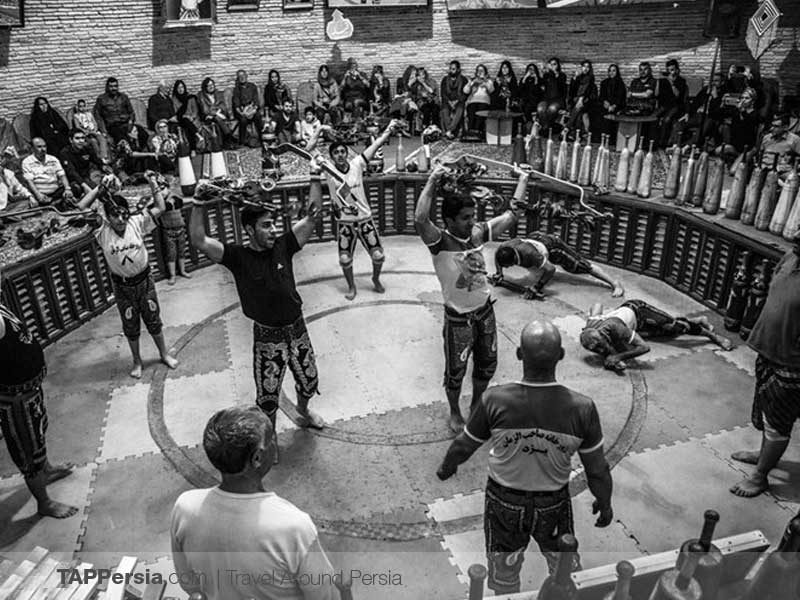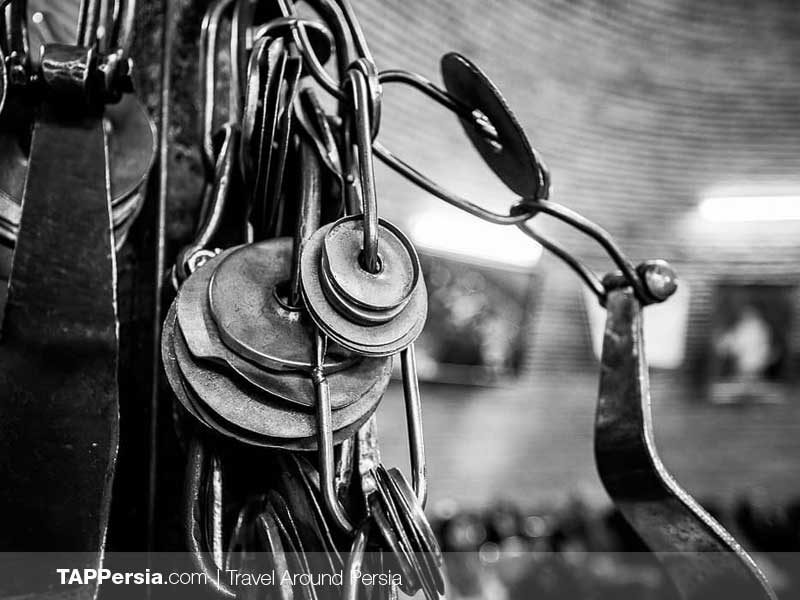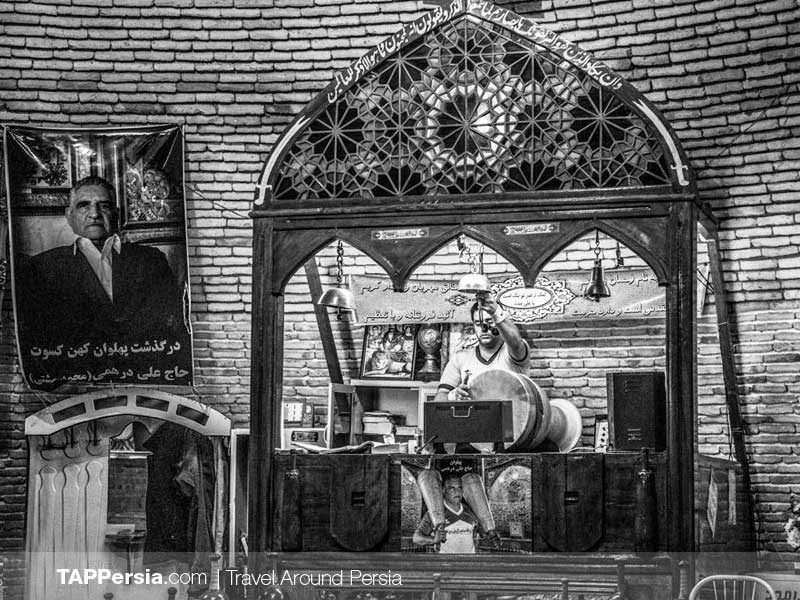 ---
Recommended Tours