Iran has countless options and a wide range of experiences for visitors with diverse interests, including those who enjoy hiking and adventure travel as well as those who value intricate cultural traditions. Iran is undoubtedly the place to fall in love with when traveling because of its captivating architecture, peaceful deserts, craggy mountains, and green rainforests.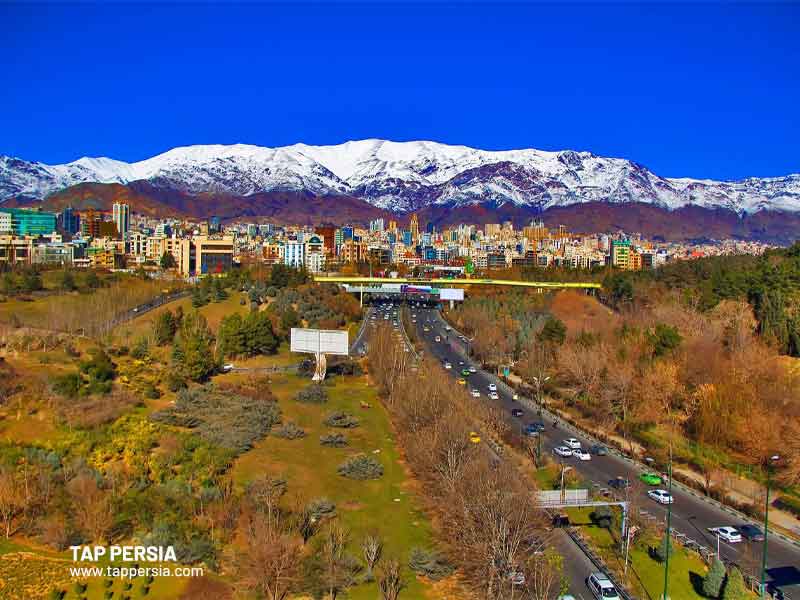 Iran's famed capital and province are located in the metropolitan city of Tehran, which is situated at the base of the picturesque Mount Damavand and on the Shemiran mountain range. Continue reading to learn more about this populous city and to discover the best time to visit Tehran.
Tehran's Tourist Attractions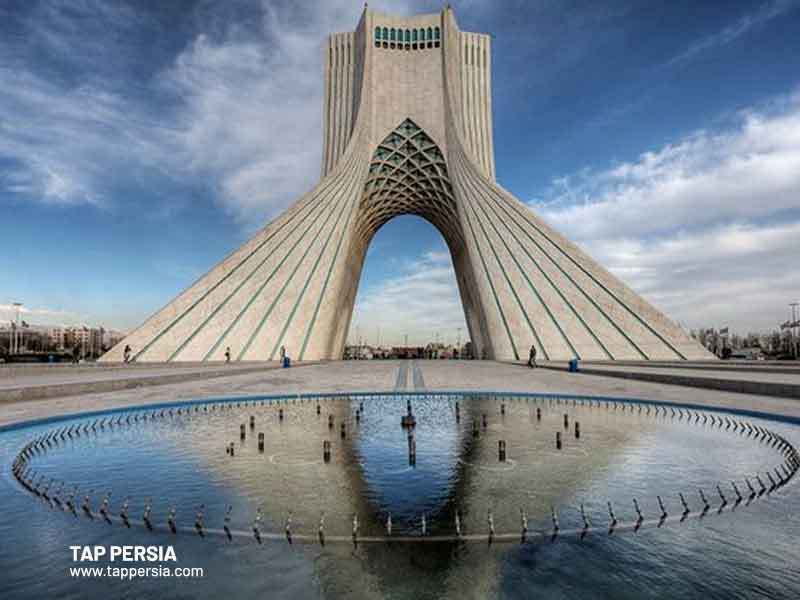 Tehran is a bustling, noisy contemporary metropolis, yet buried among its skyscrapers and busy roads are some noteworthy attractions that you shouldn't miss if you're heading there, such as the National Museum of Carpet and Jewelry and striking royal mansions. This 250-year-old city has been embraced by Alborz in its snow-white arms as if it were a loving mother.
The Iranian capital, recognized across the world for its Azadi (also known as Liberty) and Milad Towers emblems, is a breathtakingly large metropolis with a dense population and the ideal balance of nature, history, technology, and industry.
The city's rich history acts as a potent draw, luring visitors to Tehran from the farthest corners of the world and leaving them in awe of the splendor of Iranian art and architecture as it entices them to visit Iran for its dazzling palaces, royal monuments, admirable architecture, multicolored decorations, and mind-blowing mirrorwork.
The Museums of Tehran
If you are planning a trip to Tehran, one of the things you should be aware of is its rich and diverse collection of museums. These establishments proudly display Iran's vast and ages-old civilization to guests.
Furthermore, Tehran's residents, who moved there from all over the country, provide tourists a friendly view of the ethnic variety of Iranians. Tehran is stunning, and several of its distinctive landmarks have been given UNESCO World Heritage Status. So if you haven't visited this city, now is the best time to visit Tehran and watch these wonders.
Tehran's Climate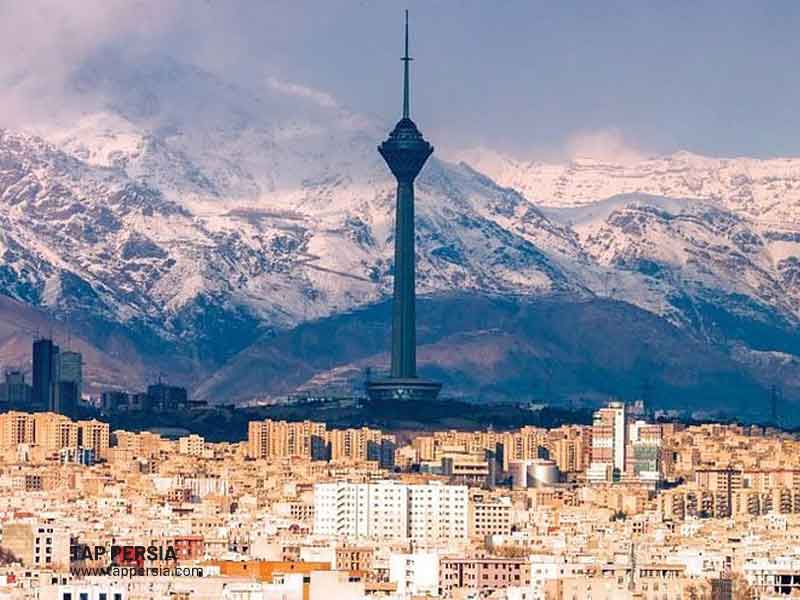 It stretches from the Alborz Mountains' hillside regions all the way down to Iran's dry deserts; on one side, it has a mountainous environment, while on the other, it enters a desert. This unusual feature really enhances the beauty of the region.
It has a warm climate and is regarded as having one of the country's prettiest climates among all cities. Even though the city frequently has excessive traffic and air pollution, it nevertheless manages to display its beauty. All of the seasons are absolutely fantastic here, but Spring and autumn months are the best time to visit Tehran with great weather for more sightseeing.
Tehran's Hospitable People
The people in Tehran are friendly, often smiling, and talkative. Due to their hospitality, which is a genuine national feature shared by all Iranians, they are friendly to visitors and work to make their visit unforgettable.
Tehran's Economy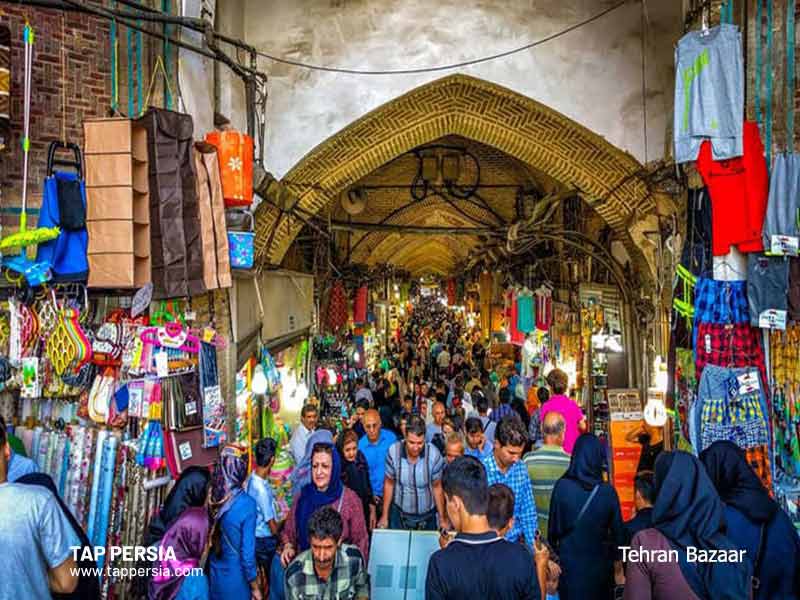 The economic lifeblood of Iran is Tehran. As a result, it is surrounded by a wide range of heavy and light enterprises, many of which are hidden from visitors due to their distance from the area's residential core and historical background.
However, Tehran's historical Bazaar, which is regarded as one of the nation's most important economic components, also proves to be quite amazing and alluring for the tourists themselves, to the point where visiting the historical complex of this Bazaar and wandering through its maze-like alleys, arcades, and passageways would undoubtedly amount to an indisputable option for visitors who want to travel to Tehran.
Tehran's Hotels and Restaurants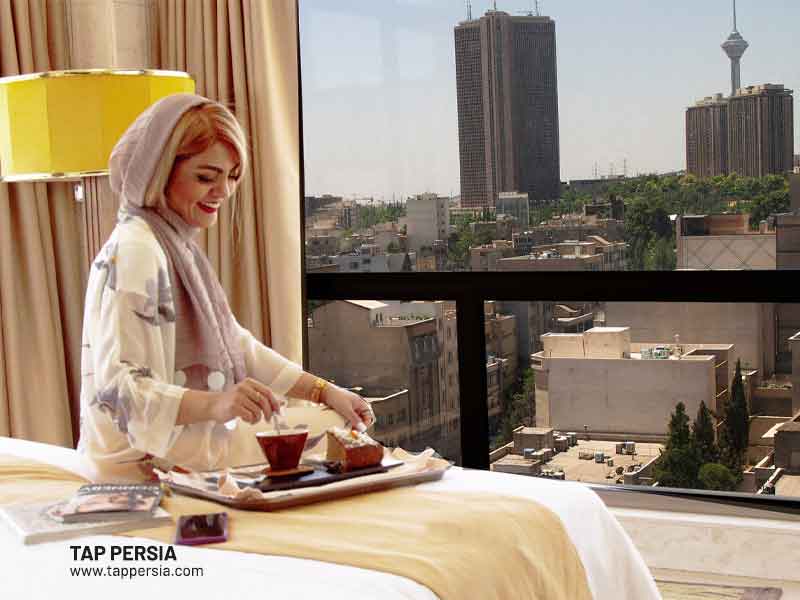 The best hotels and means of welfare and comfort, model restaurants serving the nation's traditional dishes and cuisines of the highest possible quality, and the largest treasures of handicrafts and souvenirs collected from every single corner of Iran right in the center of the capital allow visitors to experience Iranian art, creativity, fragrance, and taste in the shortest amount of time possible.
Tehran's Public Transportation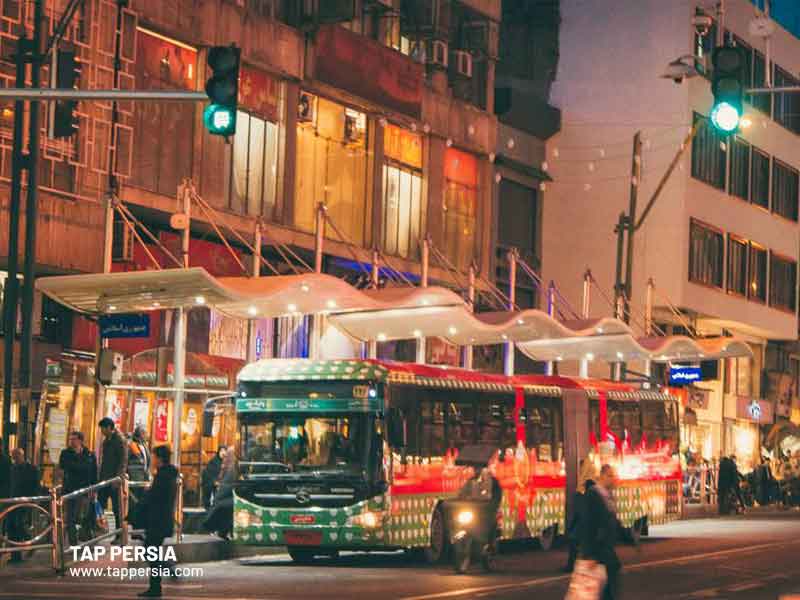 Tehran has a metro system, an express bus system, and mobile taxis, thus using these many modes of transportation makes it simple and comfortable to see all of the city's attractions. Additionally, it has two airports, one for domestic flights and the other just for international ones.
Due to its central position within the country and its strategic significance, Tehran is also one of the main routes connecting all areas of the country to one another from north to south and from east to west. As a result, it has extremely common motorways connecting it to every city on its periphery.
When is the Best Time to Visit Tehran?
Tehran, just like other cities in Iran, celebrates special events related to the Iranian Calendar. Below are some of the events mentioned for you to know the best time to visit Tehran:
Nowruz Celebration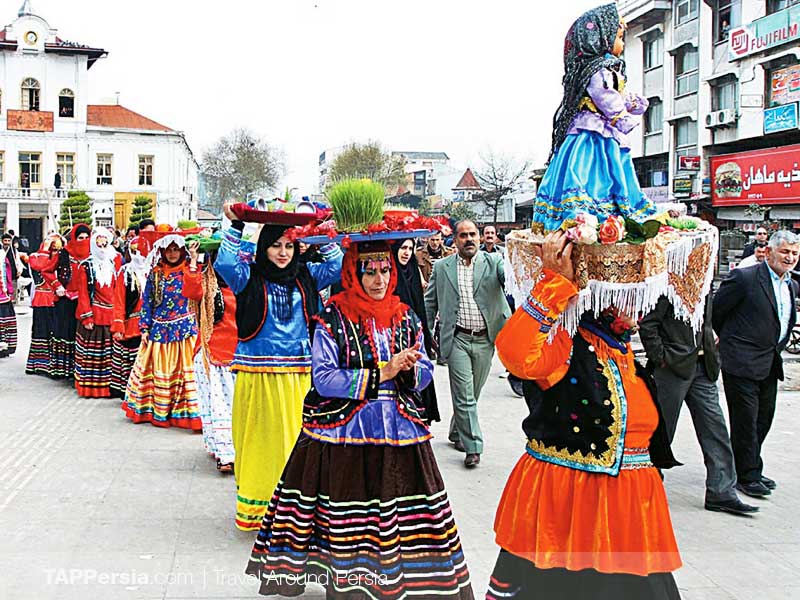 More than 3,000 years have passed since Nowruz was first observed in Iran and the Persian diaspora. Its origins are in Zoroastrianism, a faith that was prevalent in ancient Persia and saw the coming of spring as a victory over the night. Through the historical diaspora of Persian people, the feast survived the Islamic conquest of Persia in the seventh century and the decrease in the prominence of Zoroastrianism.
Many people start making plans for Nowruz weeks in advance because it is customarily observed on the spring equinox. People do traditional dances and fill their homes with water, a symbol of health, in the days before the occasion in an effort to ward off bad luck. This is truly one of the best times to visit Tehran.
Chahrshanbe Suri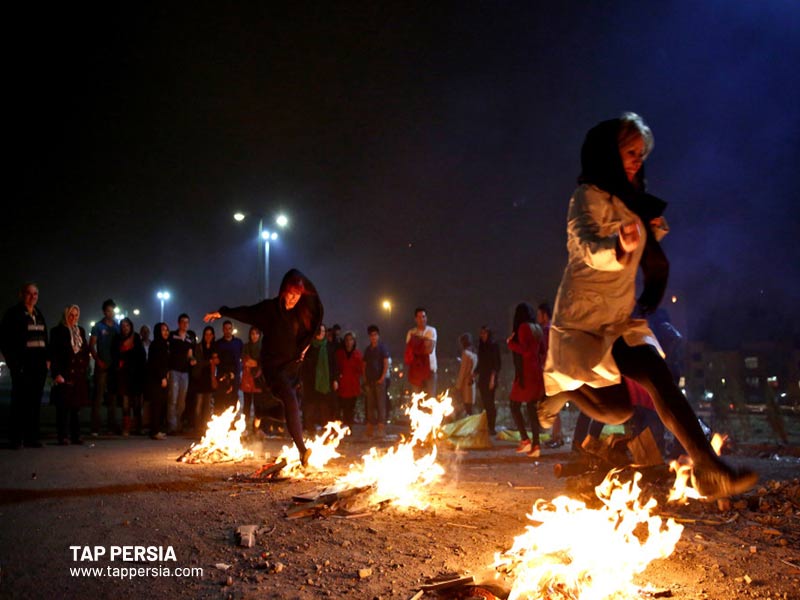 Many people celebrate Charshanbe Suri on the final Wednesday before Nowruz, a night when they jump over fires or rap on doors with spoons to ward off evil luck. Additionally, people go to graves and present offerings for the deceased, who some think make an appearance before the spring ceremony starts. Visit Tehran during these festivities to witness the breathtaking fire and fireworks displays.
Yalda Night
Yalda, also known as Chelleh, is a celebration of the daybreak after the longest night of the year that has its roots in the pre-Zoroastrian custom of worshiping Mithra, the God of the Sun, but was made more well-known by Zoroastrians.
The longest and darkest night of the year was thought by the ancient Persians to be when evil powers were most powerful. In anticipation of the sun rising, people sat up all night telling tales and consuming dried fruit, melons, and pomegranates.
On December 21st, people spend the entire night cuddled up under a korsi, a unique Persian blanket packed with coal lumps for warmth. They share tales, recite poetry by Iranian authors like Hafez and Rumi, and discuss how goodness may triumph over evil. Foods like watermelon and pomegranates are still consumed.
Pomegranate, a fruit that is native to Iran, is revered as a sign of resiliency and life since it grows in the coldest months of the year. Additionally, according to Persian culture, consuming summer fruits like watermelon will keep the body healthy through the winter while dried seeds like pumpkin and sunflower serve as a reminder of the natural cycle of life and the impending rebirth and regeneration.
Religious Events
In the ninth month of the Islamic calendar, Ramadan is a time of complete fasting for Muslims. It advances by a year since it is not a part of the Persian calendar. From sunrise until dusk, people are not allowed to drink, eat, or even smoke in public.
Since travelers are not compelled to fast and can eat in private, there aren't many restaurants that cater to them. From May 6 to June 3, 2019, it takes place. Iran's streets are calm and peaceful during Ramadan.
The observance of Muharram in Tehran would be a unique experience for tourists. One of the holiest months for Muslims is Muharram, which is a period of sorrow. Its date varies according to the Arabic calendar.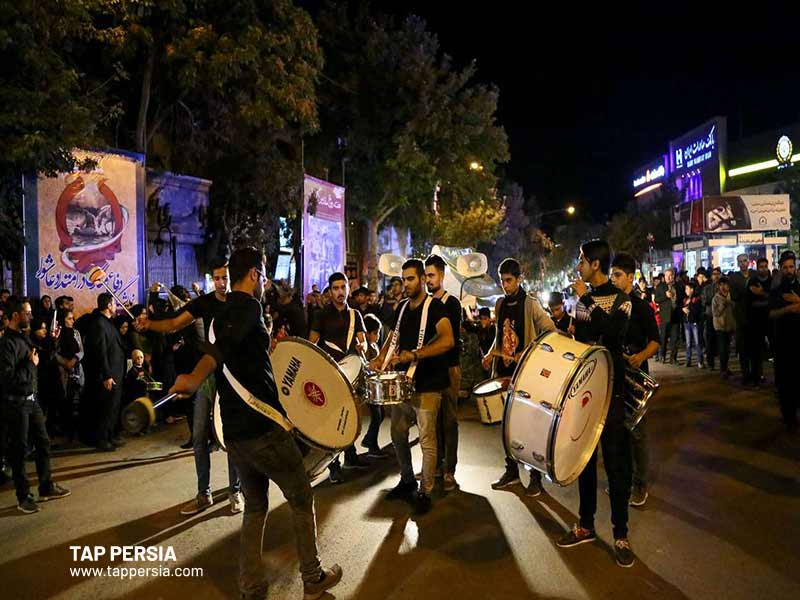 Ashura marks the conclusion of the mourning period of 10 days. In the first 10 days of Muharram, the first month in the Islamic calendar, people typically commemorate this religious event of sorrow. Some individuals march around the streets of Tehran pulling camels while sporting special attire that honors historical figures. Additionally, Muharram advances year. So now is also the ideal time to travel to Tehran if you want to see these sacred festivities firsthand.
Is Tehran worth visiting?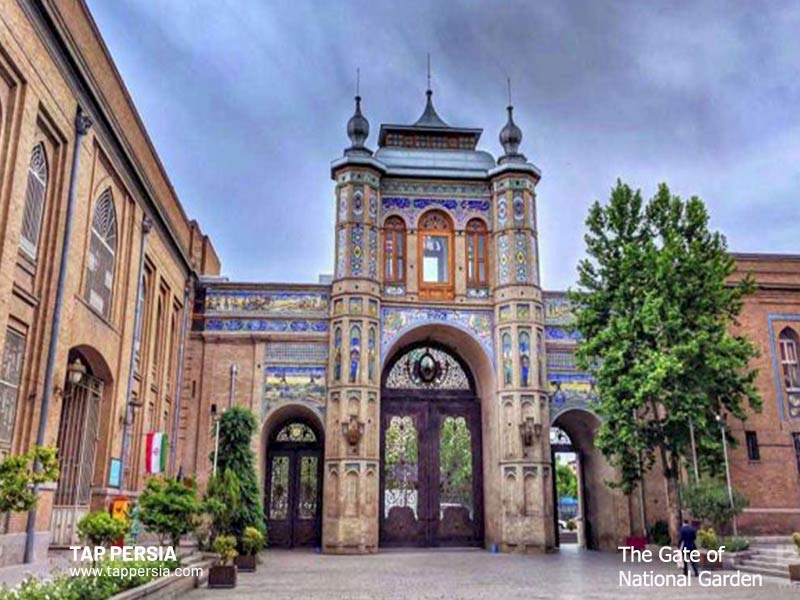 Even if you have reservations about Tehran being the best part of your vacation to Iran, it is unquestionably worthwhile to see. Even though Isfahan and Shiraz, for example, have superior individual attractions, this large metropolis is the most cosmopolitan in the country and provides a cross-section of much of what you'll like elsewhere. Therefore, before visiting, be sure to check out this place and determine when could be the best time to visit Tehran.
In contrast to its harsh summers and winters, the best time to visit Tehran is between the months of March and May, when the city's desert climate is warm and rather pleasant. During the month of March, the city also celebrates Nowruz, the Iranian New Year that marks the start of spring.
Is it safe to travel in Tehran?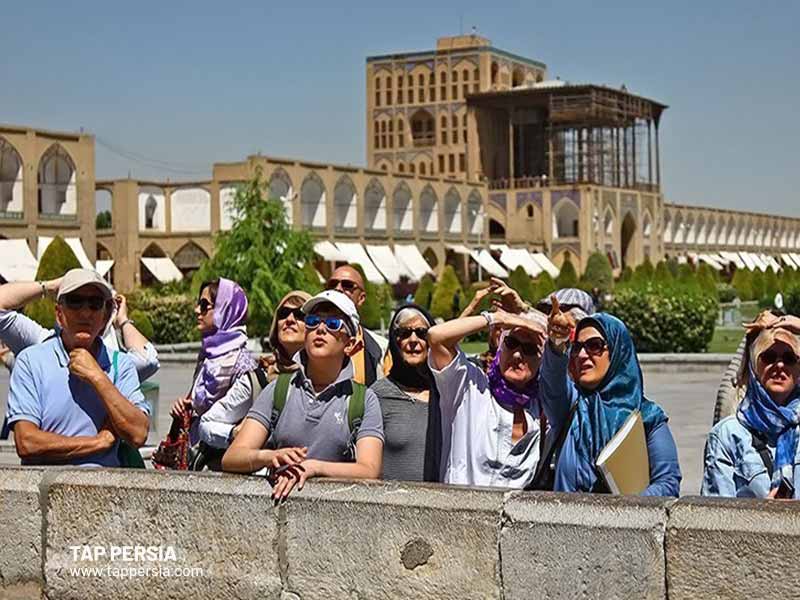 Almost every visitor to Iran is surprised by the discrepancy between the country's reality and the perception it receives in the media.
After visiting, many tourists claim that Iran is quite safe and secure. The Iranian people are said to be kind and welcoming to a wide variety of visitors from across the world, including Europe and the United States, who have visited Iran. Their warmth, compassion, and comprehension of Iranians earn them the respect of tourists.
First of all, Iranian households appreciate visitors as guests and fellow human beings. Second, they have the fervent belief that visitors are similar to "gifts from God." Because of this, Iranians take great effort to ensure the safety and welfare of visitors.
This sign indicates that all foreign tourists visiting Iran are totally assured to be secure, and that these esteemed visitors are in excellent hands. One of the "safest nations they have ever traveled to," according to several tourists, is Iran. As they noted, Europe has a higher likelihood of muggings than Iran.
Women Tourists Traveling to Tehran and Safety Issues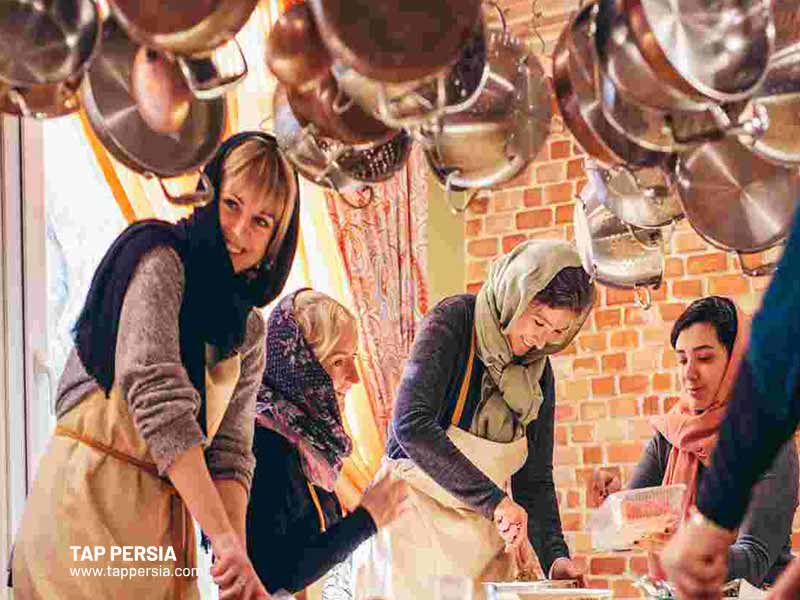 When a female traveler chooses to visit Tehran, she often has two primary worries: How safe is it for a woman to travel in Tehran, first of all? Is it feasible for a woman to visit Tehran by herself? Women travelers to Tehran have said that it is one of the safest places they have ever visited based on their own personal experiences. They verified that there are no concerns regarding the safety of women in Tehran.
Many female travelers were taken aback by the tranquility and safety of this nation, which entirely altered their perceptions of its citizens. Furthermore, they claimed that there are no unfavorable or unpleasant vibes at all on the roadway. They have found Iranians to be really nice and helpful. Tehran and Iran as a whole were discovered to be completely secure.
Last Few Words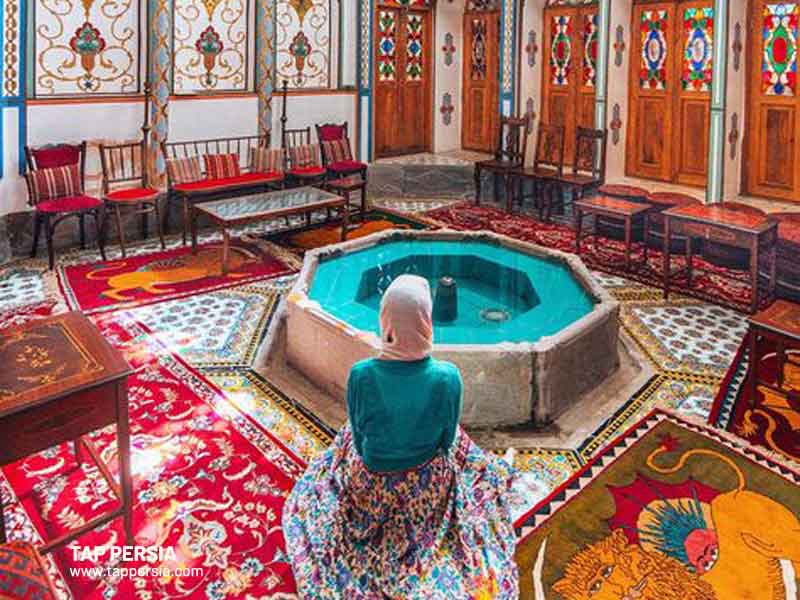 Iran is therefore one of the Middle East's top tourist attractions in 2008. (around 2.5 m travelers). There is a substantial desire for German visitors to travel to Tehran, claims a German tour company.
Iran is a nation that still exudes the allure of bygone eras. Contrary to many western cities, tourists who visited Tehran did not notice any security or control concerns at all.
As a result, be skeptical of anything you read or hear on the news. Keep in mind that when considering this lovely nation Tehran might be a pretty fantastic option for vacation. Now is the best time to visit Tehran, so pack your bags and enjoy one of the greatest cities in the world.