Shami Kebab is one of the delicious and popular traditional Iranian dishes. They cook it in Afghanistan and India, too. Most people mistakenly associate Shami kebab with cutlets. But these two foods are different. Potatoes and meat are the main ingredients in Persian Shami kebab, but there is no meat in cutlets. This yummy Persain Kebab can be served as an appetizer or starter, or as a main dish for dinner or lunch. In some parts of the country, such as northern cities and Lorestan, the locals also use pomegranate paste to make it.
By changing some ingredients you can make lots of different Shami-es. But we are going to concentrate on Shami kebab for now. Let's learn the method of preparing this type of Shami. And later on we will provide more information for the common issues you might face when you make your own Shami kebab.
Ingredients To Make Shami Kebab
1. Minced meat 300 grams
2. 2 medium potatoes
3. 1 large onion
4. 1 egg
5. Chickpea flour 2 tablespoons
6. 4 tomatoes
7. Frying liquid oil as needed
8. Salt, turmeric, and black pepper as needed
How To Prepare Shami Kebab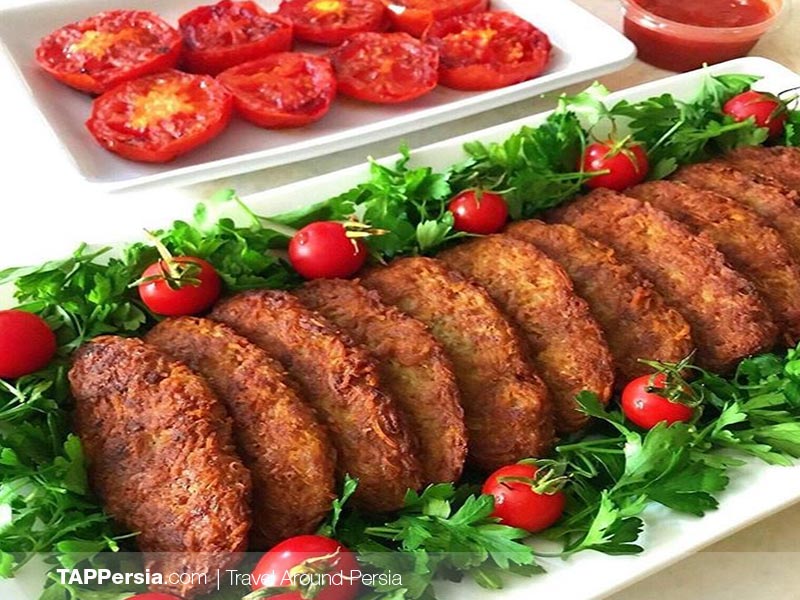 Peel and wash the potatoes and onions. Then finely grate the potatoes with a suitable grater and pour into a suitable bowl. Repeat step 1 for the onion and add it to the bowl of grated potatoes. In the next step, add the minced meat to the bowl containing the potatoes and onions and knead the ingredients well until they get smooth.
Add the chickpea flour along with the salt, turmeric, and pepper to the bowl containing the potatoes and onions and knead the ingredients well again for a few minutes. Continue kneading until the ingredients are perfectly smooth. If the kebab's pastry does not have a good consistency, add an egg to it and stir well so that the ingredients do not fall off when frying the kebab. Note that adding eggs is not mandatory and is only to help keep the mixture well integrated.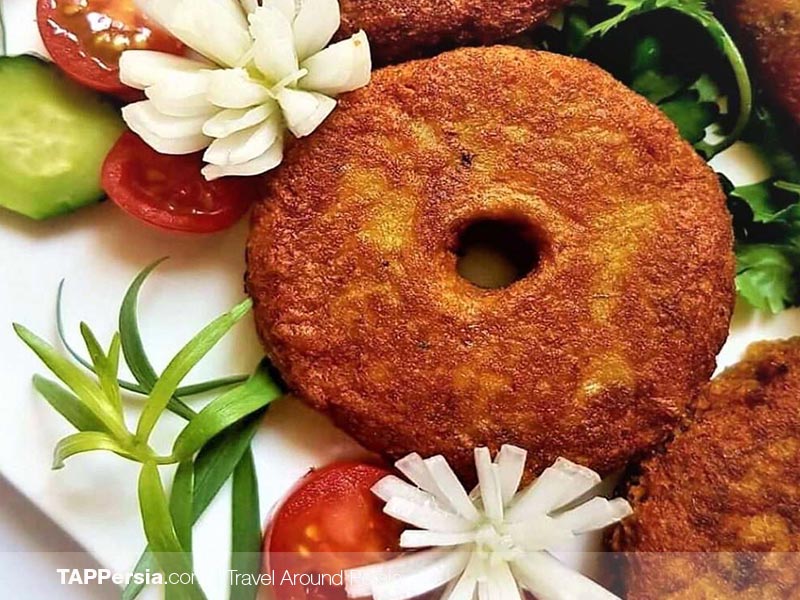 You can cover the bowl of your mix with cellophane and put it in the refrigerator for one to two hours before frying it. This will make the kebab even tastier. Now it's time to fry Shami Kebab. To do this, choose a suitable pan and pour some liquid oil in it, and place it on a flame with gentle heat. After the oil heats up, take some of the kebab mix with a spoon and place it on the palm of your hand. Flatten it in the palm of your hand, and put it in the pan to fry. You can make a hole in the middle this lets the inner parts of your kebab cook better.
After one side of the kebabs are fried, turn them over so that the other sides get fried, as well. After you are done with the kebabs. Wash the tomatoes and cut them in half and fry them in the pan, as well. Finally, serve the delicious Shami kebab with fried tomatoes, pomegranate paste, rice or bread as you wish, and along with vegetables, yogurt, or pickles.
Tips On Preparing Shami Kebab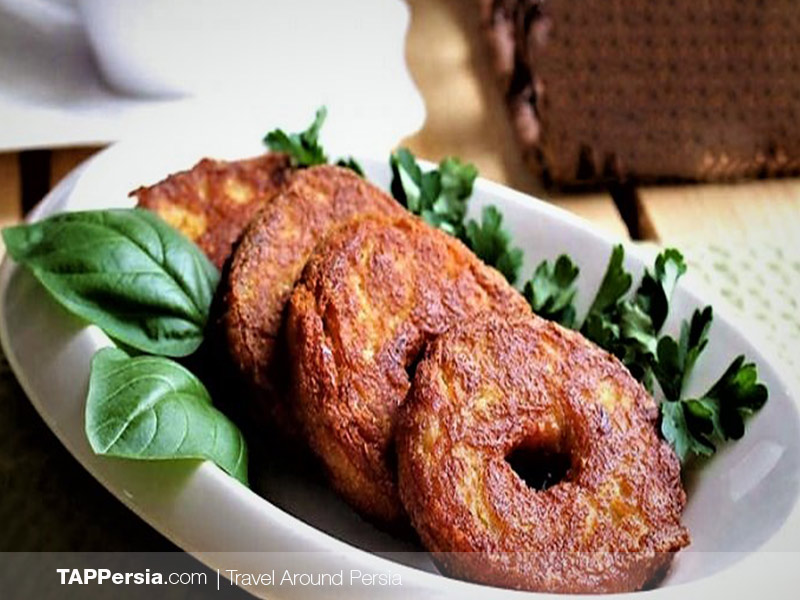 1. Pay attention to the amount of meat you are useing. If the amount of meat is more than other ingredients, it will make shami kebab too hard.
2. If you like your food sour you can add some pomegranate paste to it.
3. Adding some toasted flour along with chickpea flour will prevent the kebab from hardening.
4. You can slice and fry a few potatoes and put them next to the kebabs to have a more beautiful side dish when eating them.
5. Depending on your taste, you can add a little garlic powder to the ingredients to have a better taste.
6. You can use minced mutton, beef or a combination of both to make this dish. But remember beef does not have a lot of fat that's why you need to balance the ingredients in a way that your Shami kebabs do not turn out dry.
7. You can cook the meat and use shredded meat instead of minced meat. This way your Shami kebab will be yummy too.
8. It is better to use a non-stick pan for frying this way the kebabs consume less oil.
Final Words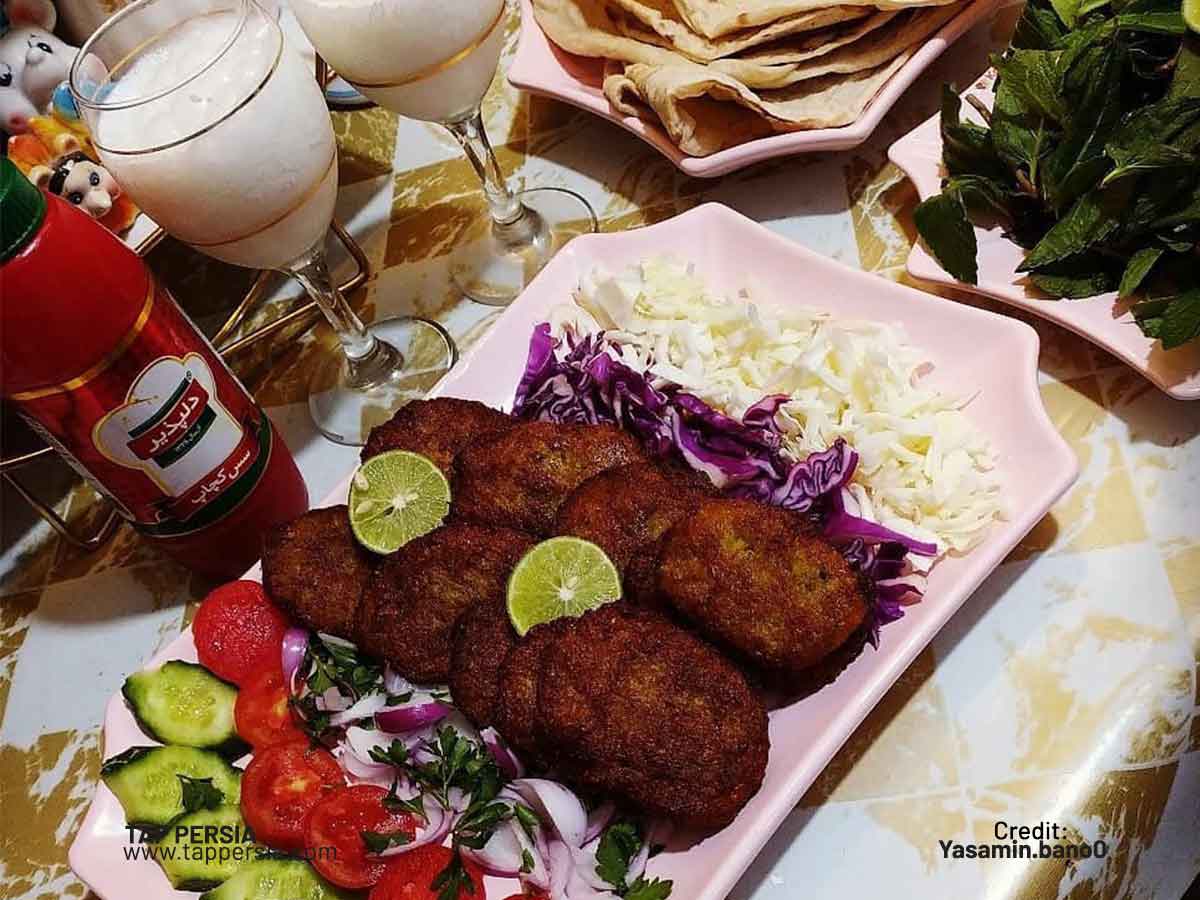 We hope you make this delicious Iranian dish at home. We assure you, you will love the taste and will put it in your weekly diet program. If you do so please keep us posted and let us know how it work for you. If you love Iranian food you can find more here(Local Persian foods)on the Tappersia website and learn how to cook them and bring a small tasty part of Persia to your homes.
---
Recommended Tours