Qeshm is the largest island of Iran, located near the Persian Gulf. It is famous for its welcoming people and rich culture. Local costumes of this island express their historical culture that is associated with their typical geographic conditions and their religious beliefs.
Clothing
People on Qeshm Island like the other tribes of Iran have their own style of clothing. Local women of the Island dress in different, colorful and eye-catching costumes, covering their bodies and faces. The warm climate of this region is the main reason for women to wear thin long dresses called "kandoore". These loose trousers are embellished with golden strings on the bottom. They also wear a "chador" for covering all of their clothes. Tailors actually make these kinds of Chadors out of lightweight fabrics with different patterns and colors. It's clear that the style of locals not only indicate their great taste in fashion but also their traditional beliefs.
Masks
mask or "borghe" is one of the main parts of local costumes that women of Qeshm wear. People of Qeshm use these masks for practical and cultural purposes which indicate social, marital and religious status as well. To illustrate, single girls wear black masks and engaged girls wear orange ones with more sparkle-designs. The masks actually cover most parts of the face except eyes and you can find them in different shapes and colors. One of the oldest and specific types of masks are thick eyebrows and a mustache. The purpose of wearing these masks was when women were trying to fool invaders into recognizing them for men. Today the main purpose of wearing masks is to protect skin from sunburst and it is also an inseparable part of their tradition.
Makeup and Accessories
Details and accessories are as important as the main costumes. Local women of the Island use Henna traditionally, it has lots of different meanings in different cultures, such as goodness, health, and fertility. Local women spontaneously design these patterns. They are delicate, simple and somehow unique. On the Island, you can see women making jewelry such as necklaces, bracelets, and earrings by using seashells, corals, snails, and other sea creatures. They paint the seashells and use them in designing clothes and bags as well. This way people of Qeshm actually bring some essence of the beach to their everyday lifestyles.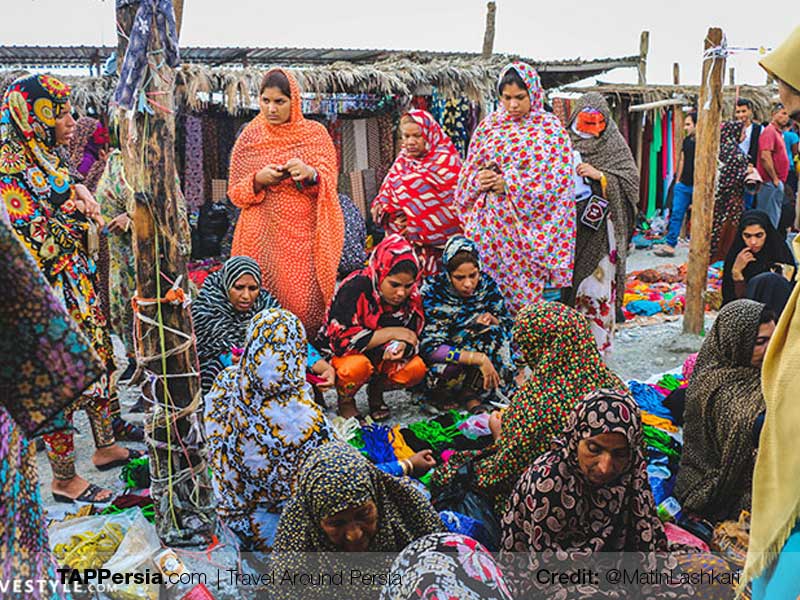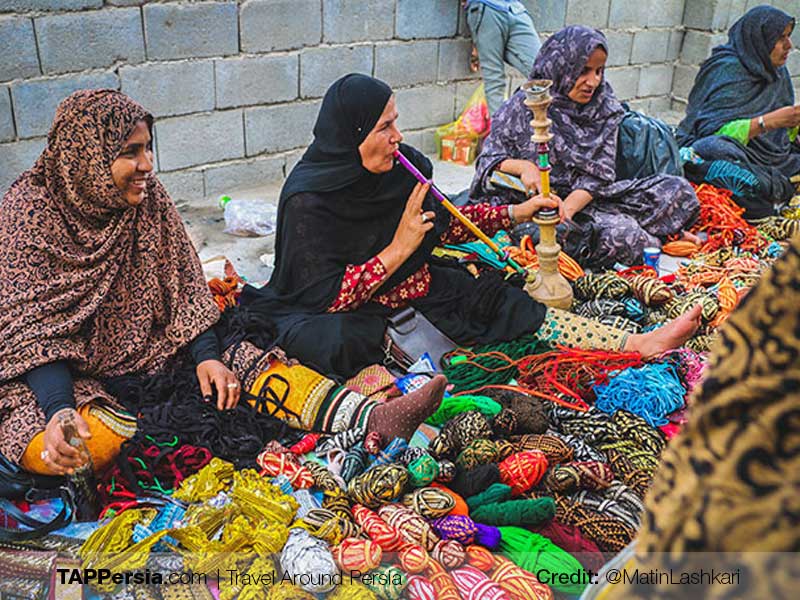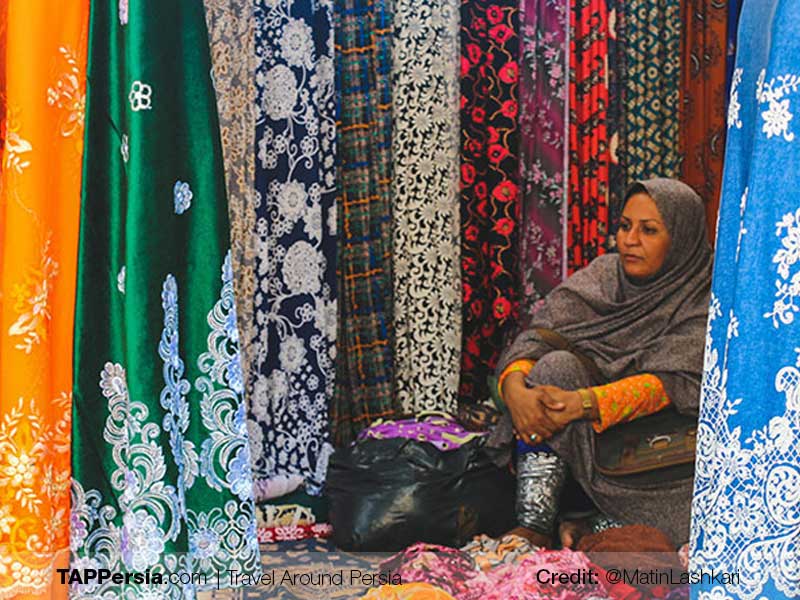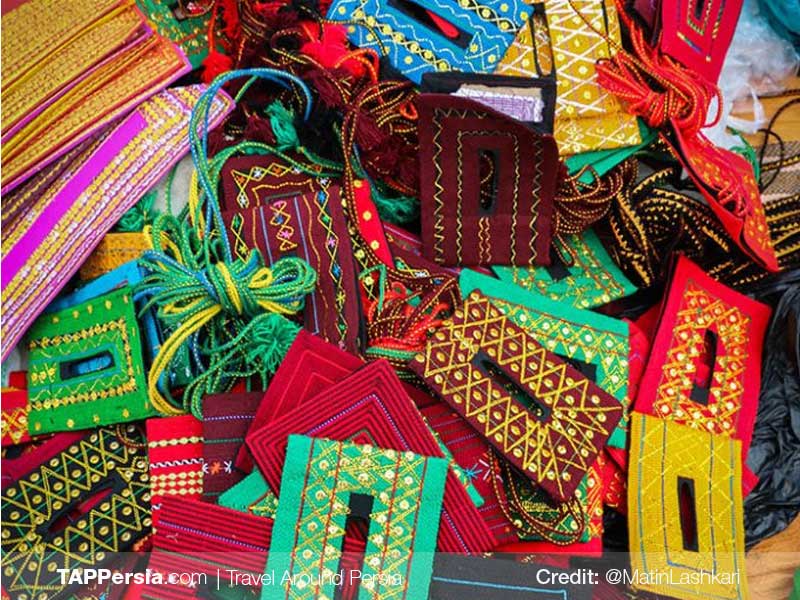 ---
Recommended Tours