There is this breed of cats that look so elegant and aristocratic. With their long coat, small eyes, and mostly chubby bodies, you won't be able to ignore them. You want to get close to them, talk to them, and touch their soft long fur. This loving dignified breed is known as "Persian Cat".

Where Does Persian Cat Come From?
Records suggest that Persian cats have been among humans since the 1600s. First, they became popular among the nobility, including Queen Victoria of England. Due to their elegant long hair, a group referred to at the time as Asiatic cats. Persians were originally called Angoras, named for Ankara, the capital of Turkey. So most people say they originally come from Turkey.
Some people believe they were exhibited at the first cat show ever held in the United Kingdom at Crystal Palace in 1871. Anyhow, this glamorous breed has not changed that much since then.
Persian Cat Museum
In Maryam dead-end, in Vesal-e Shirazi street in Tehran, you can see the Persian Cat Museum. It is a traditional house and a wonderful cafe for cat lovers. The cafe is full of special friendly cats that are all clean and vaccinated. They are literally pets, living in the museum. You are allowed to play with them and hold them if the cats themselves choose you.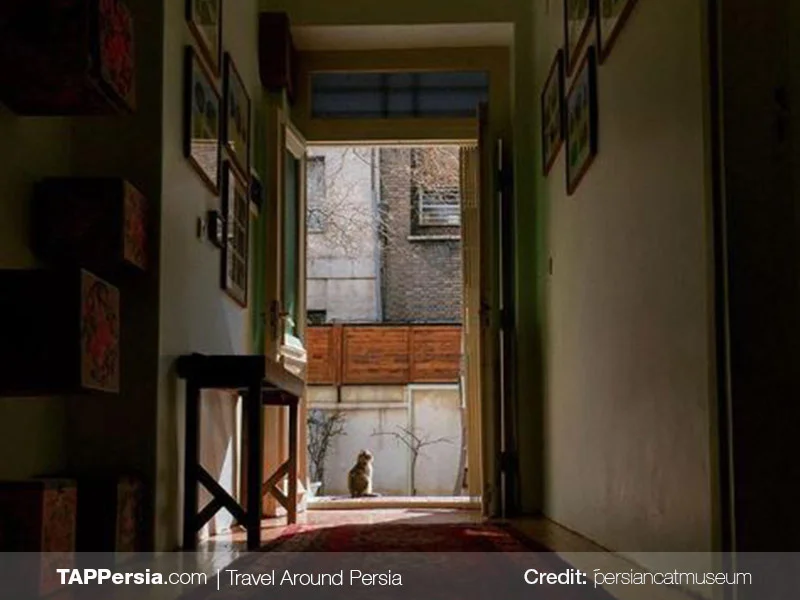 The idea behind this museum cafe was the history of cats in Iran. It has successfully turned into a nice cozy place for beautiful cats and enthusiastic cat lovers. You can order some food from the vegan menu, or a drink while looking at lots of books about cats. Persian Cat Museum and cafe is a great place for an afternoon break from the chaos of Tehran, especially if you love hanging out with cats and people who care about animals.

Persian Cats as Pets
Persian cats are very loving but maybe not that much social, but with no doubt, they are very friendly. They enjoy a loving snuggle in the arms of humans. Generally, they are relaxed in nature. They are great lap cats. They will happily sit on your laps for hours without even moving. But if you are looking for a cat to wait for you to come back home and pay some attention to them, this is the breed you should keep as a pet.
With their expressive eyes and long, luxurious coats, Persian cats have turned to one of the most popular breeds for decades. They have easily found their way into the heart of cat lovers thanks to their adorably, charming looks.