Tabriz is one of the northern cities of our country, Iran. Due to its geographical conditions, even on the hottest days of the year, it has a cooler climate than other cities. This city, which is located in the northwest of Iran, has many tourist and natural attractions(Tabriz nature), each of which attracts many people every year.
So let's review the most popular natural attractions in Tabriz in 2022:
1. Colorful Mountains of Tabriz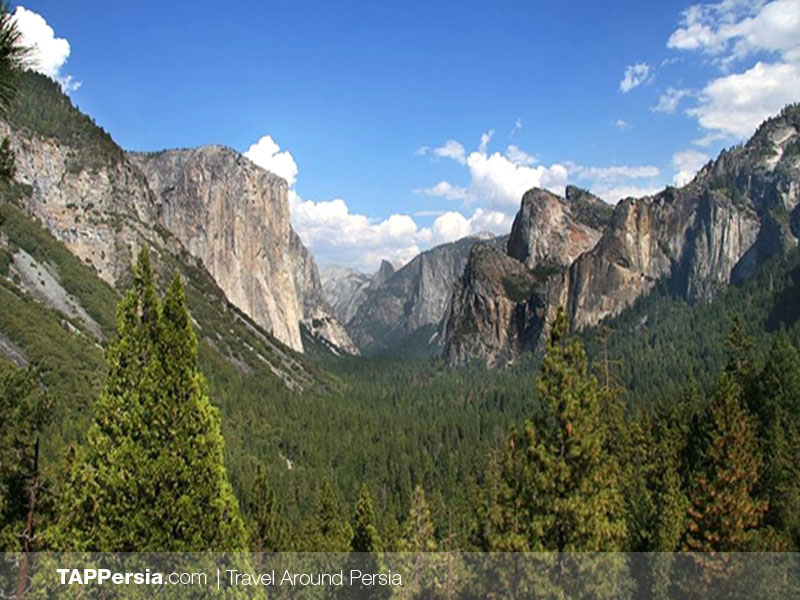 After passing through Zanjan, you will see interesting mountain ranges in red, green, orange, and yellow colors. This work of art, which is created by mother nature, is the famous Aladagh Lar colorful mountains.
It is one of the sights of East Azarbaijan province. However, there are similar colorful mountains with the same name in Turkey.
This is the best place to go on a picnic. while walking you will feel like you are on another planet. Watching the sights while walking, taking photos and videos, and visiting hidden villages near it can be truly a unique experience. Sometimes water flows between these mountains and the beautiful reflection of these mountains in the water presents one of the most amazing pictures of nature. It is interesting to know that the houses of neighboring villages are colorful, as well, like the soil of these mountains.
2. Shahgoli Park
El Goli or Shah Goli in Tabriz is one of the most popular and attractive tourist attractions in Tabriz. And you will always see a large crowd there who come to have fun. In this entertainment complex, you will find very suitable facilities such as a big pool, El Goli Palace, green space, amusement park, skating rink, mini golf course, etc.It is interesting to know that the reason for the formation of this park is the pool. This pool was originally a source of water supply for agriculture in the surrounding areas. This garden is located 7 km from Tabriz city and is known as an excellent resort among the general public of Tabriz and travelers of this city.
3. Eynali Mount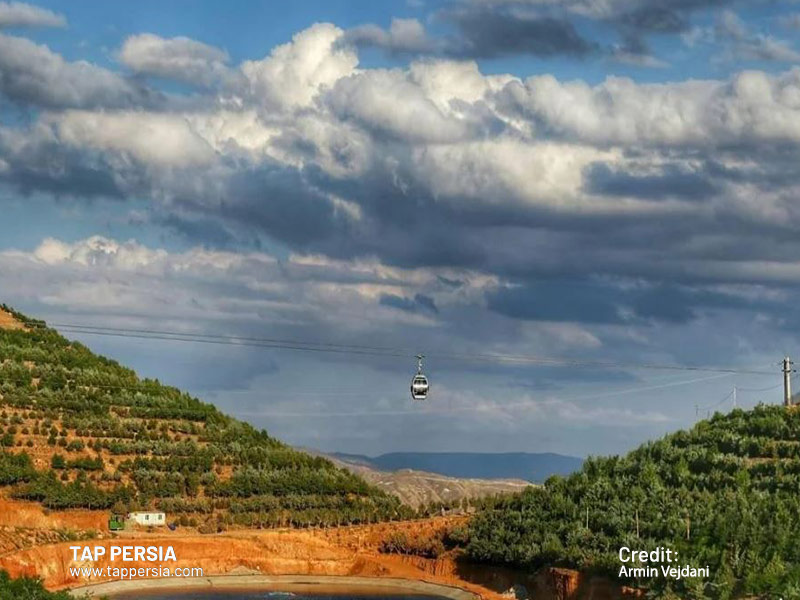 Eynali Mount in Tabriz is a recreational and mountaineering area in this city. And due to its cable car, it has become an attractive recreational area for those who live in Tabriz and also for travelers. There is also a tomb up there that belongs to Un-ibn-e Ali. This tomb is one of the most popular and important ones among the locals. This place is like a paradise for photographers and those who like to take selfies. Furthermore, the most important thing is the hot artificial lake, which creates a unique view from the top of this mountain. This place is a great option both for those who want to have fun and those who want to do mountain climbing. That's why it has many fans.
4. Sahand Mountain
Mount Sahand, with a height of 3707 meters, is one of the highest mountains in Azerbaijan. Moreover, it is one of the most important dormant volcanic mountains in Iran. It is considered one of the tourist attractions of Tabriz, as well. Basil and tulips cover the slopes of Sahand during the warmer seasons. They call Sahand the bride of Iran's mountains due to the abundance of plants, lawns, flower beds, and pastures.
5. Lighvan Valley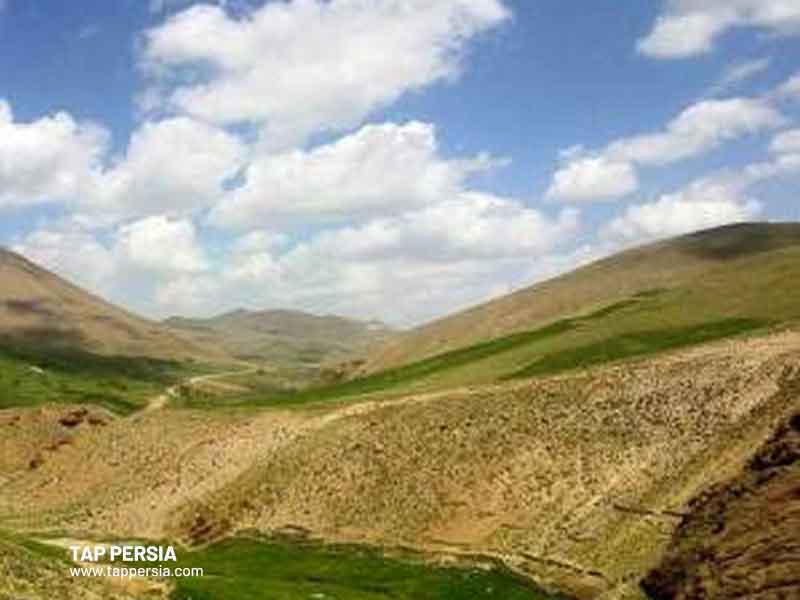 Lighvan valley is located in Lighvan village. This village is one of the largest and most populated villages in Tabriz. It is 36 km away from Tabriz. And due to its geographical location, it has cool and pleasant weather even in summer. This valley, which is one of the most famous sights of Tabriz, is a green area. And human habitation is ancient in it. Many archeological investigations have been carried out in this area, which prove this claim. But what makes this area attractive is its pristine and soulful nature; Because of numerous hot springs and pleasant climate, people call Lighvan Valley the Paradise Valley.
6. Yam or Payam Ski Resort
The unique feature of the Payam tourism area is its cold and snowy winters. In the heights of this area, there is an equipped ski resort that has created a fun and entertaining atmosphere for tourists.
Payam ski resort was established in 1969 on a land of 30 hectares. This resort is one of the oldest and largest ski resorts in Iran and one of the most popular tourist spots in Marand. This 800-meter ski resort, which is located at an altitude of 1800 meters above sea level, hosts many tourists and athletes, and various sports competitions every year.
7. Khaqani Park
Khaghani Park is one of the most beautiful parks in Tabriz city. You can find this garden next to the Blue Mosque. This park is a traditional garden.
8. Lake Gurigol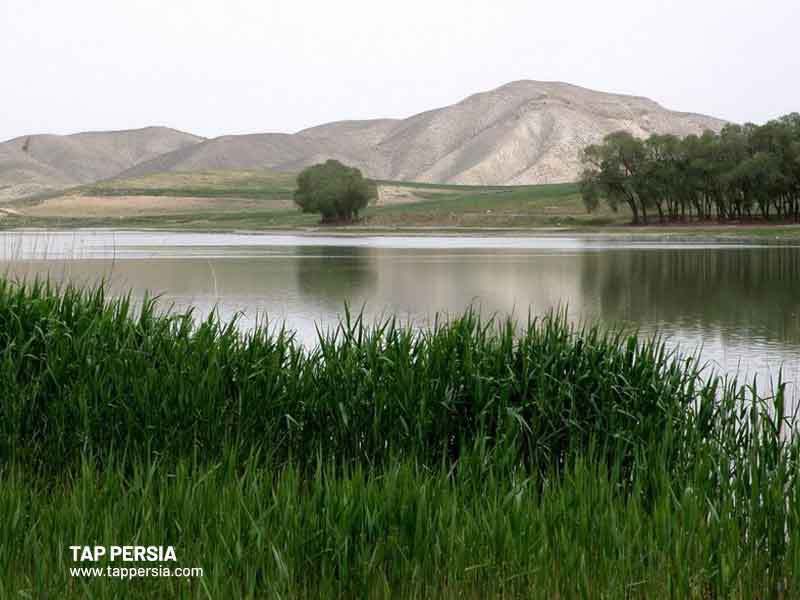 Ghori Gol lake with an area of ​​200 hectares is located 40 km southeast of Tabriz. This wetland is lying at an altitude of 1890 meters above sea level. It has a length and width of four kilometers and an area of ​​16 kilometers. The depth of the lake reaches 13 meters at its deepest point.
This Wetland is one of the natural attractions of East Azarbaijan province and the sightseeing places of Tabriz. More importantly, it is also very significant from an environmental point of view.
9. Golakhor Waterfall
Gol Akhor means a small flower in the Azerbaijani Turkish language. Gol Akhor waterfall of Tabriz is created by the combination of three springs of water. This waterfall is 10 meters high and flows in a very beautiful valley. The variety of vegetation, the green nature around the waterfall, the cool and clear water, and the good weather that prevails in the area are factors that attract tourists to Gol Akhor. Also, one of the other advantages of this area is the comfortable access read the waterfall so that tourists can approach the waterfall without any trouble.
10. Shirlan Village
You can find Shirlan waterfall or Shiran waterfall on the northeastern border of Shiran Kandi village at an altitude of 2,200 meters above sea level. This village is one of the old villages of East Azarbaijan province. Shirlan waterfall is located in the vicinity of the village and it has about 12 meters high.
11. Kandovan Rocky Village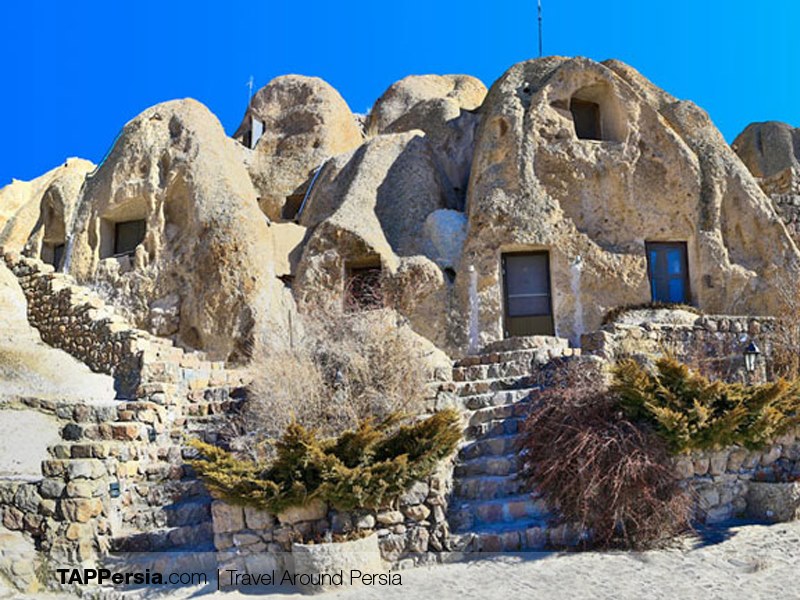 In the northwest of the country and near the city of Osku, you can see one of the most amazing villages in Iran. A rocky and mysterious village nestled at the foot of the Sahand volcanic mountain. This village is one of the rare examples of rock villages in the world, whose people still live in stone houses.
12. Eskandar Waterfall
Iskandar waterfall is one of the natural sights around Tabriz, located on the northern slopes of Sahand mountain and near Toyqoun village. The height of this waterfall reaches 30 meters and the scenery around it is one of the most beautiful natural sceneries in East Azerbaijan. This waterfall freezes in the cold seasons of the year. Therefore, ice climbing enthusiasts travel to this area with special equipment to climb the Iskandar waterfall.