Iran is a rich country, not only in history, but also in art and culture. One of the things many Iranians brag about is their cinema. From the two-times winner of the Academy Awards, Asghar Farhadi, to the best actor award in the Cannes Film Festival, Iran has many great movies and great casts. In all these movies, Iranian actors and actresses will surprise you with their awe-standing performances. Keep on reading to get to know some of the best Iranian actors and actresses.
Ezatollah Entezami – The Greatest Iranain Actors of All Time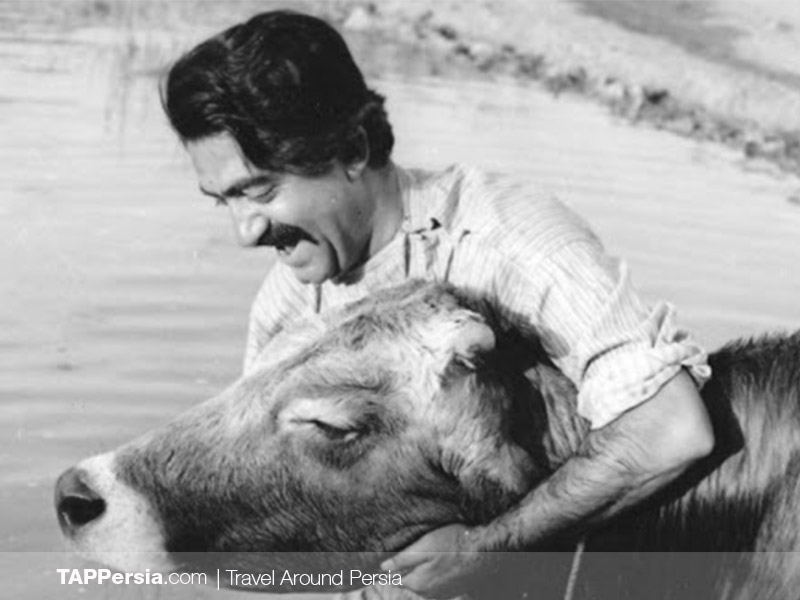 The late Ezatollah Entezami started his professional career on the stage of the theater. He graduated from the theatre and cinema school in Hanover, Germany. He was first internationally recognized in 1971, with his shining performance in the movie "The Cow" that brought him the Silver Hugo award at Chicago International Film Festival. In this fascinating movie, Entezami plays the role of a villager who cannot endure the death of his beloved cow. As a result, he starts to think he is the cow himself.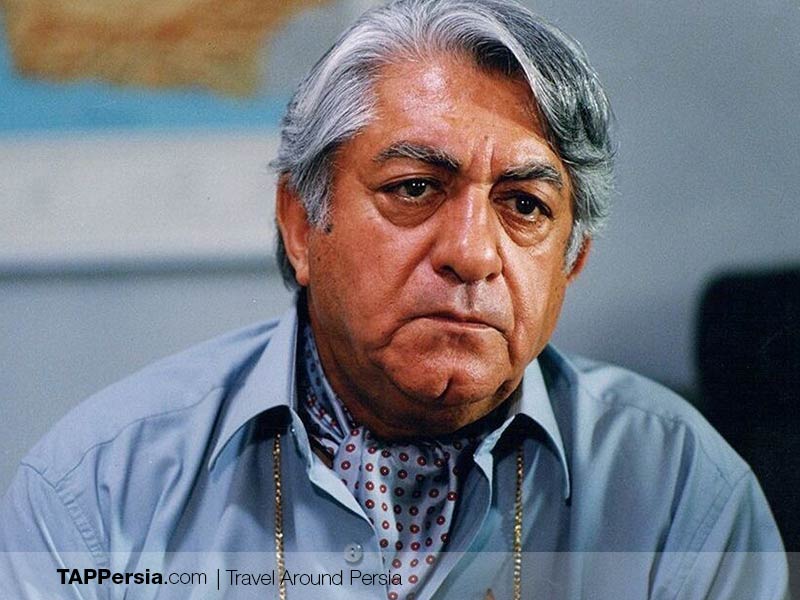 He worked with most of the greatest Iranian film directors, including Dariush Mehrjui, Ali Hatami, Mohsen Makhmalbaf, and Rakhshan Bani-Etemad. He was awarded the Crystal Simorgh for the Best Actor twice from the International Fajr Film Festival, for "Grand Cinema" and "The Day of Angel". His work and accomplishments were praised in October 2006 at the Iran cultural center in Paris. He passed away in 2018, at the age of 94, leaving so many great movies and memories. Entezami is truly labeled as the greatest actor in the history of Iranian cinema.
Parviz Parastui – A Legendary Actor Among Best Iranian Actors
He is widely regarded as Iran's most famous actor and has been acclaimed as the best actor in Iranian Cinema. Parastui holds the record for winning the most Crystal Simorghs in Fajr Film Festival with 4 times winning.
He began acting on stage at the age of fifteen by joining the theatrical group of director, Bahram Beizai. After many theaters, he was first recognized in the movie Land of Lovers in 1984. Since then he has been the leading role in numerous Iranian movies from comedy to drama.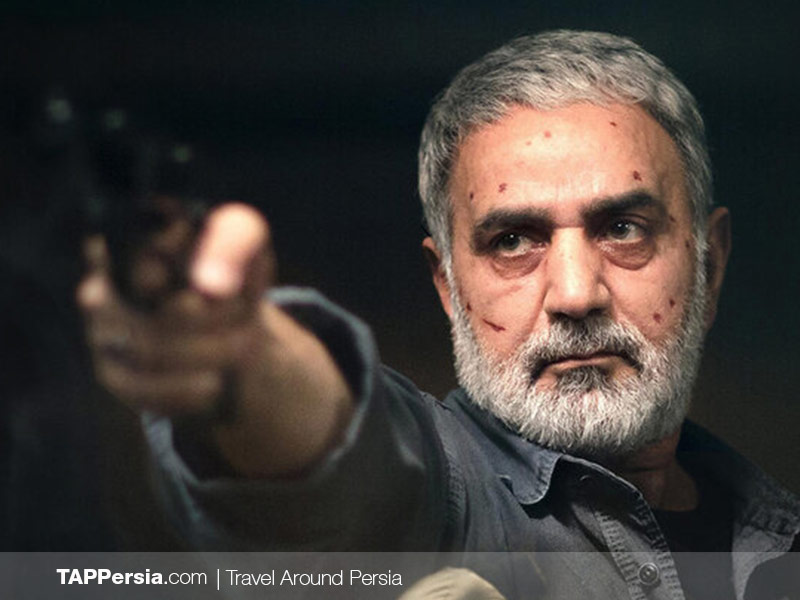 Some of his greatest movies include Leily is With Me, a comedy about the war of Iran-Iraq, The Glass Agency, and The Lizard. In addition, one of his memorable parts was a scientist whose brain gets put in the body of the laundry detergent company that would not hire him. The unique, popular comedy, The Changed Man. Furthermore, in the movie The Willow Tree, he plays the role of a blind man who falls in love with someone other than his wife when he gets the chance to have the ability to see again. He has many other worth mentioning movies that cannot fit in just a couple of sentences. Go and see one of the mentioned movies and you will praise him as well.
Khosrow Shakibai – The Most Lovable Iranian Actor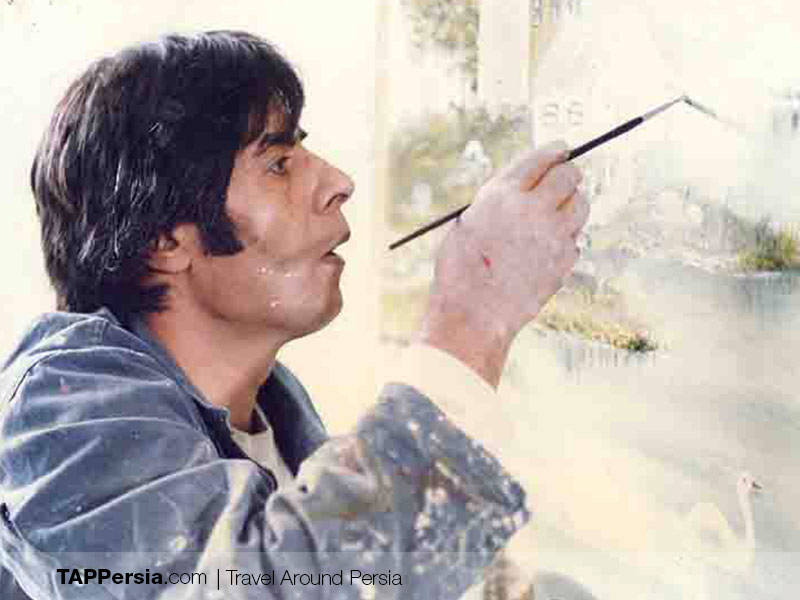 He began his stage career in 1963 and branched out his activities into film dubbing in 1968. He was first featured in The Red Line movie in 1982, directed by Masoud Kimiai. After working with Dariush Mehrjui in Hamoun, Shakibai's performance marked a turning point in his career. He received a Crystal Simorgh at Fajr International Film Festival for his fascinating performance of Hamid Hamoun, a man going through a divorce. Shakibai also performed in some major television series including The Green House and Once Upon a Time. Some of his other worth-mentioning movies are Kimia (1995), Unruled Paper (2002), and Empty Hands (2007).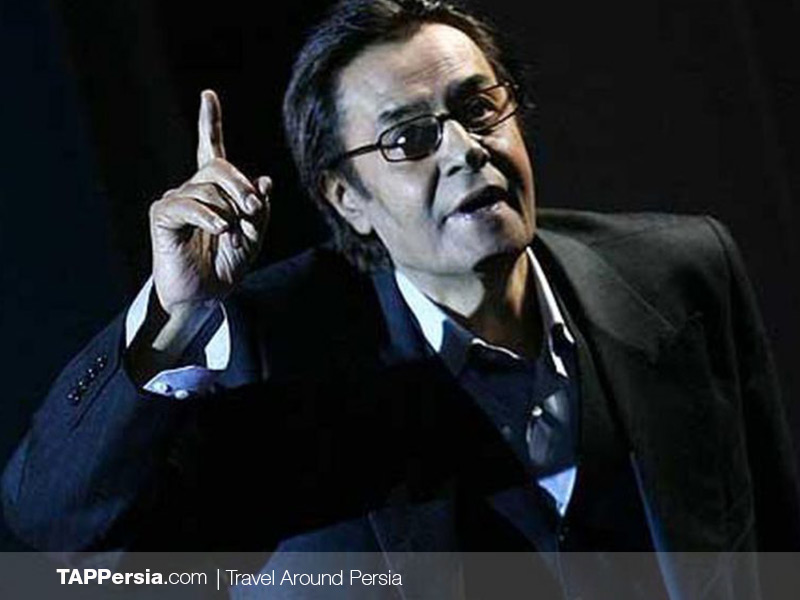 Shakibai also found a considerable following for his beautiful voice, brought about through publication of the recordings of his readings of poems by such luminaries of modern Persian poetry as Forough Farrokhzad and Sohrab Sepehri. At the end he sadly passed away in 2008, at the age of 64 after suffering from liver cancer. He ranks amongst the most accomplished actors of his generation.
Mohammad Reza Foroutan – Gentle and Simply One of the Best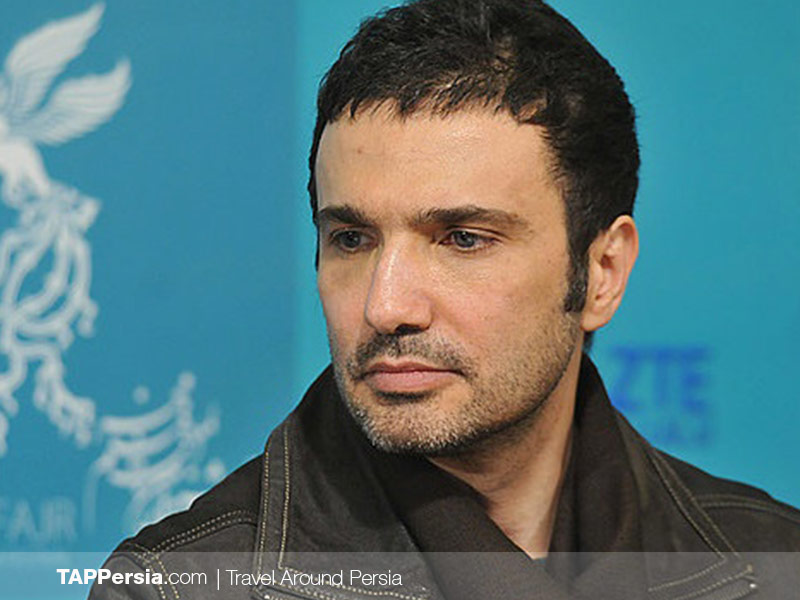 Foroutan is one of those actors who hasn't studied cinema but been really successful in this industry. He studied Health Psychology and holds a Ph.D. in Health Psychology. After some minor roles in films, his performance in an episode of the TV series The Clue revealed his capabilities and Masoud Kimiai chose him for the leading role of Mercedes. With playing in the movies Two Women and Red, he officially turned into a superstar in the Cinema of Iran.
He has received several awards including the best male actor award for acting in Red and Gradually at the Fajr International Film Festival. His other considerable movies are Protest, Yalda Night, and Canaan, which must be on the list of the movies you should definitely watch.
Peyman Maadi – An International Actor: From Iran to HBO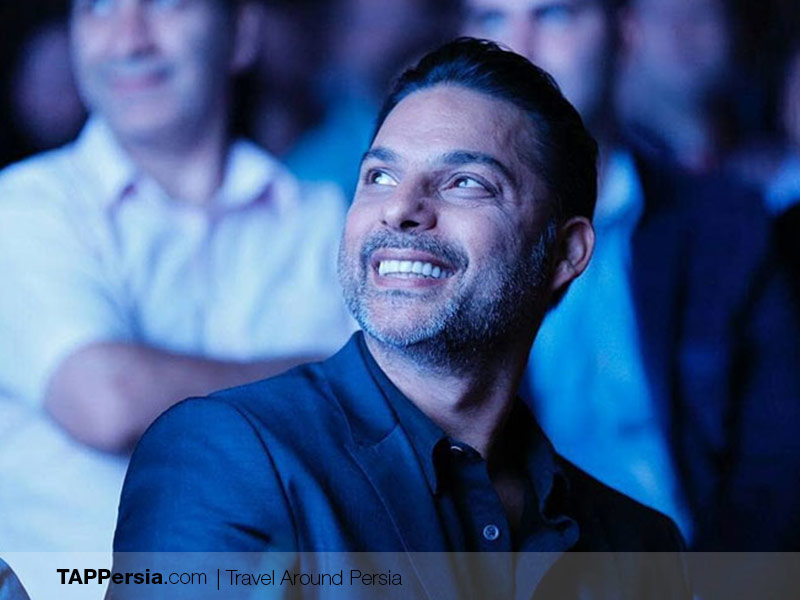 Screenwriter, director, and actor, Peyman Maadi has all the talents in himself. He was a screenwriter before playing in About Elly's movie for the first time. But then his talent was obvious to everyone including Asghar Farhadi who worked with him again in the Academy Award Winner movie, A Separation. This movie brought him the Silver Bear award for Best Actor in Leading Role.
On his list of movies, he has Last Knights with Morgan Freeman and the independent drama film Camp X-Ray starring Kristen Stewart. In addition, he appeared in the last season of the West World. He also played in the HBO mini-series of The Night of.
Shahab Hosseini – One of the Best Iranian Actors on TV and Silver Screen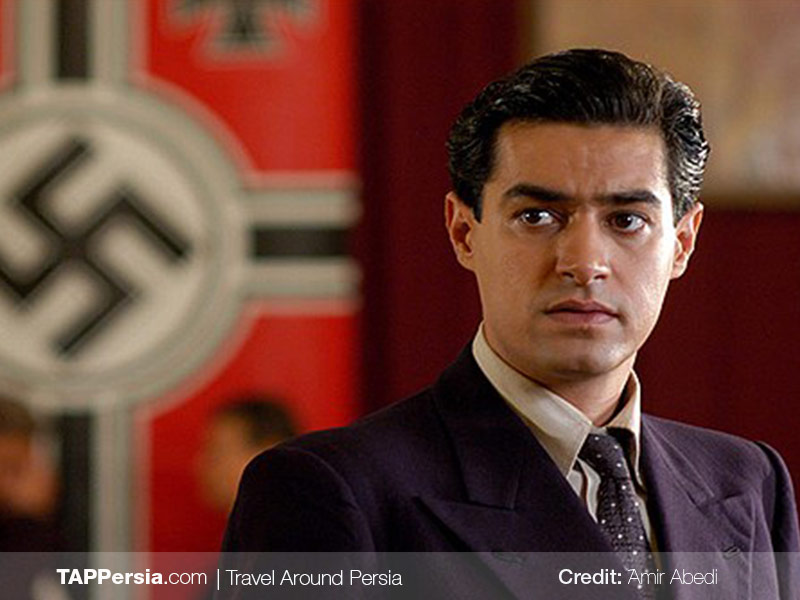 He started his artistic work as a radio host. This was followed by hosting a TV show for the youth audience and some small acting roles in a few TV series. However, after playing in some feature films, his career took off with his performance in Tahmineh Milani's movie The Fifth Reaction. He received his first Crystal Simorgh for the movie Super Star in 2009. He is also known as one of the best Iranian actors due to his fascinating role in the TV series, Zero Degree Turn. This TV drama centers on a love story between an Iranian man and a French Jewish woman in France during World War II.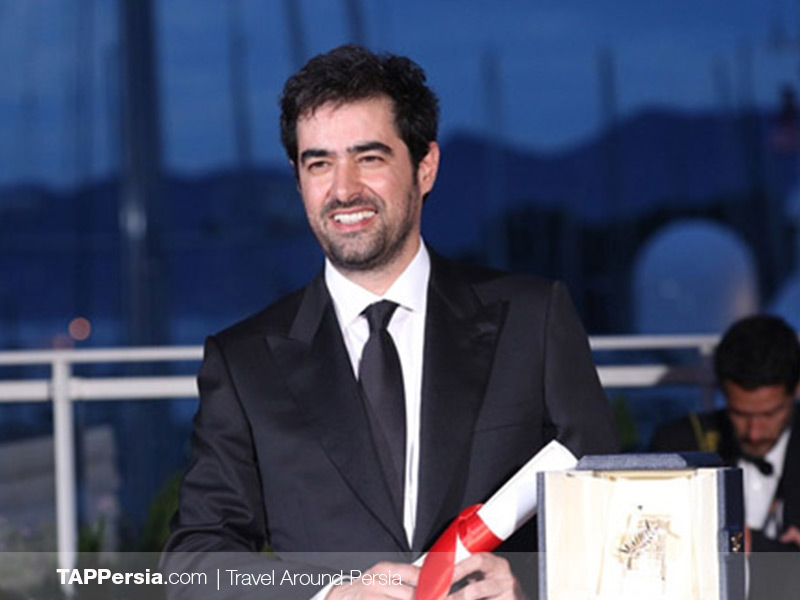 Hosseini is a popular actor in Iran. He is internationally known for collaborations with Iranian writer and director Asghar Farhadi in his three famous movies, About Elly, A Separation, and The Salesman. He won the Silver Bear for Best Actor for A Separation together with the male cast at 61st Berlin International Film Festival. Shahab Hosseini also won the Best Actor Award at the 2016 Cannes Film Festival for his role in The Salesman.
Parsa Pirouzfar – Good Looking, Artist, and a Great Actor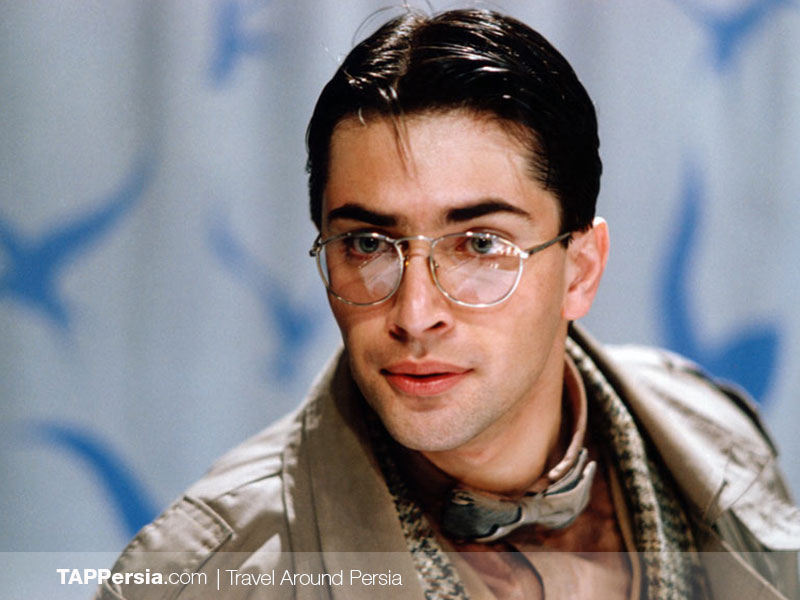 An Iranian actor, theatre director, acting instructor, playwright, translator, and painter. Yes, this is all Parsa Pirouzfar. His first film role came at the age of 22 in 1994, playing a brief part in Dariush Mehrjui's Pari. In the same year, he studied "Stanislavsky's acting method" under acting instructor Mahin Oskouei, the Iranian theater director and instructor and Iran's pioneering female theatre arts figure. He has performed many plays including Les Misérables and Lady Aoi.
Matryoshka – A Stunning Performance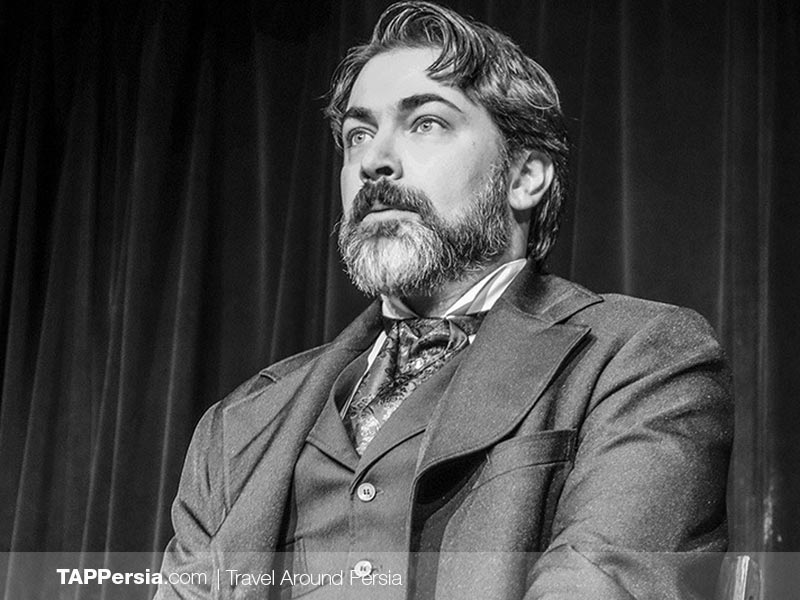 According to Wikipedia, In 2015 Parsa Pirouzfar directed the play Matryoshka, a Persian-language satire based on selected short stories of Anton Chekhov, translated, written, and directed by Parsa Pirouzfar. Matryoshka first premiered in 2015 as a solo performance in Los Angeles. The play has over 30 characters all performed by Pirouzfar himself. Matryoshka subsequently ran for two years in the US cities of Los Angeles, San Diego, and Berkeley as well as Toronto, Vancouver and Montreal in Canada in 2015 and 2016; and finally, after multiple performances due to its immense popularity, finished its staging in Tehran in Iran in 2017. This job was stunningly iconic and brought him the Golden Statue Award for Best Actor in the 35th Celebration of the annual Fajr International Theatre Festival.
Parsa Pirouzfar is a founder member of the Iranian Theatre Actors Association, a member of Khaneh Cinema (Iranian Alliance of Motion Picture Guilds), member of the Iranian Film Actors Association (I.F.A.A.), and The Theatre Forum. Some of his greatest performances in feature films are Mum's Guest, The Unwanted Woman, Mask, and Absolutely Tame is a Horse.
Hamed Behdad – A New Style of Acting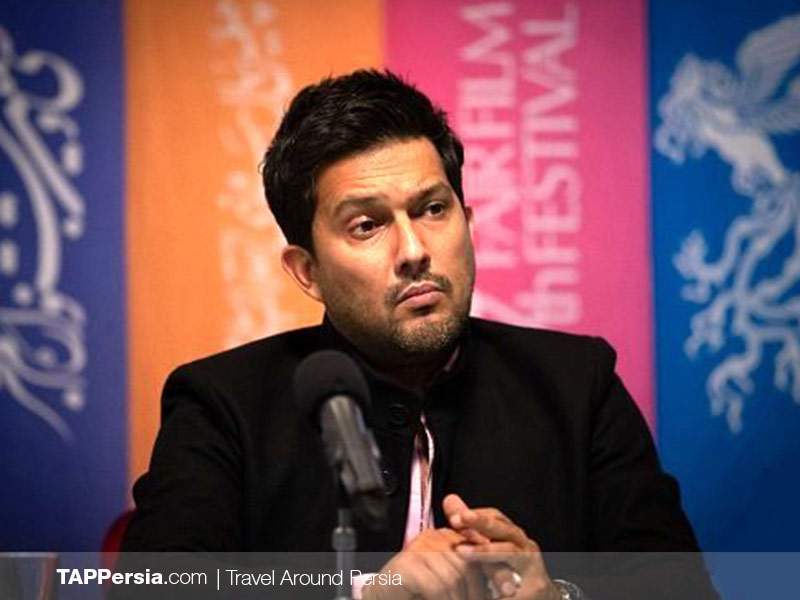 With his very first movie, the End of the Game, he was nominated for a Crystal Simorgh and everyone recognized the talent within him. After that, the path was pretty much amazing for this Iranian actor. During his path of career, he had great opportunities to cooperate with many successful and famous Iranian directors such as Abbas Kiarostami, Naser Taghvaei, Masoud Kimiai, and Dariush Mehrjui. However unfortunately some of these cooperations have not been released yet.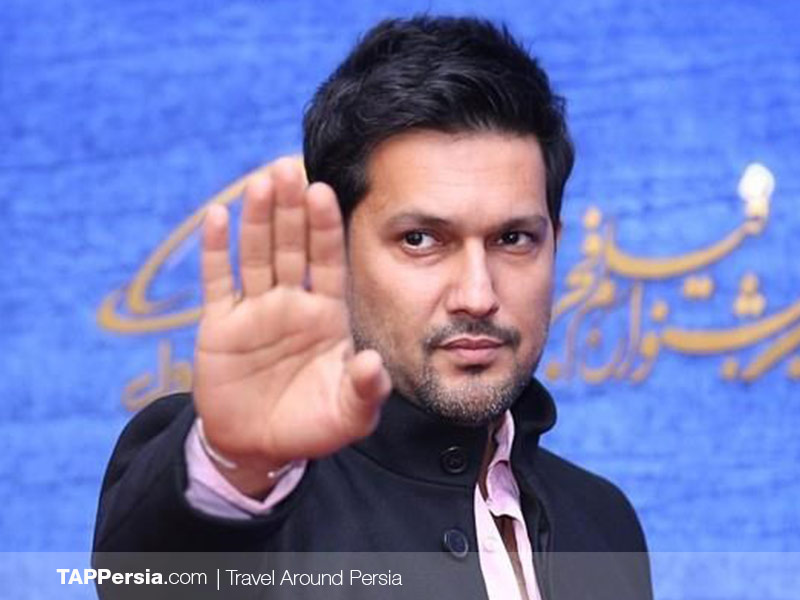 Another movie that lured all the attention of the critics was The Third Day. Behdad played as an Iraqi army officer. In this role, he is falling in love with an Iranian girl who lived in Khoramshahr, where it was in the siege of Iraq at that time. He, again, for the second time, was nominated for the Crystal Simorgh award at 25th Fajr Film Festival. He played his role in this movie so impressive that it drew a lot of attention from every one of the contemporaneous filmmakers and critics.
This critically acclaimed actor has also won the Golden Goblet for Best Actor in the 2019 Shanghai International Film Festival for his role in The Castle of Dreams. Hamed Behdad for the first time won Crystal Simorgh for the movie Crime in 2011. Some of his other worth watching movies are The Hidden Sense and Felicity Land.
Reza Attaran – The Most Popular Iranian Comedian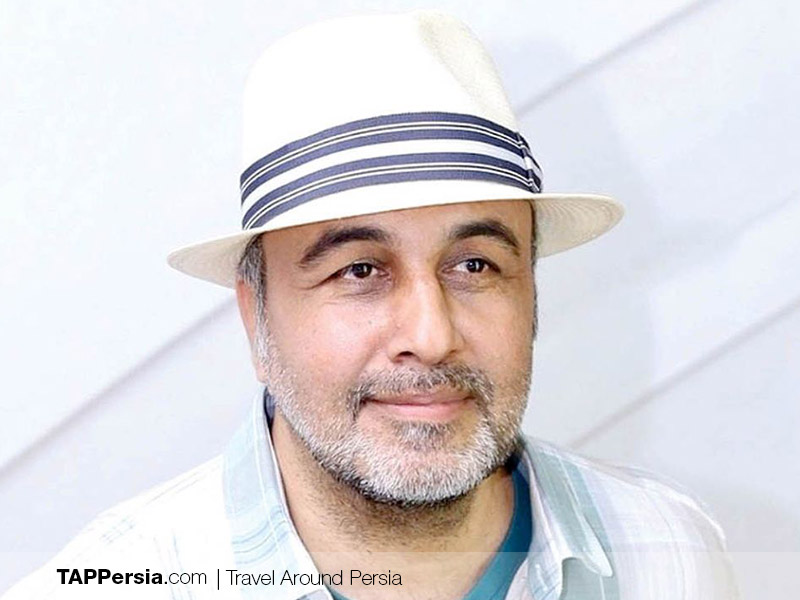 What made Attaran famous among Iranians was television, with the mini comedy series of Mehran Modiri, a pioneer in the comedy genre. After that, he directed his first program on T.V for children named The Laughter Apple and then Majid Delbandam. He has directed many series for Nowruz and Ramadan.
After directing his first feature, I Feel Sleepy, he won a Crystal Simorgh for best directing. But as an actor he has more memorable performances including Absolutely Tame is a Horse, No Men Allowed, and Sensitive Floor which brought him his first Crystal Simorgh as an actor. Reza Attaran is not only a great comedy actor, but he has also performed amazing performances in dramas too such as Dehliz, Lollipop, and Needlessly and Causelessly.
Behrouz Vosoughi – An Unforgettable Iranian Actor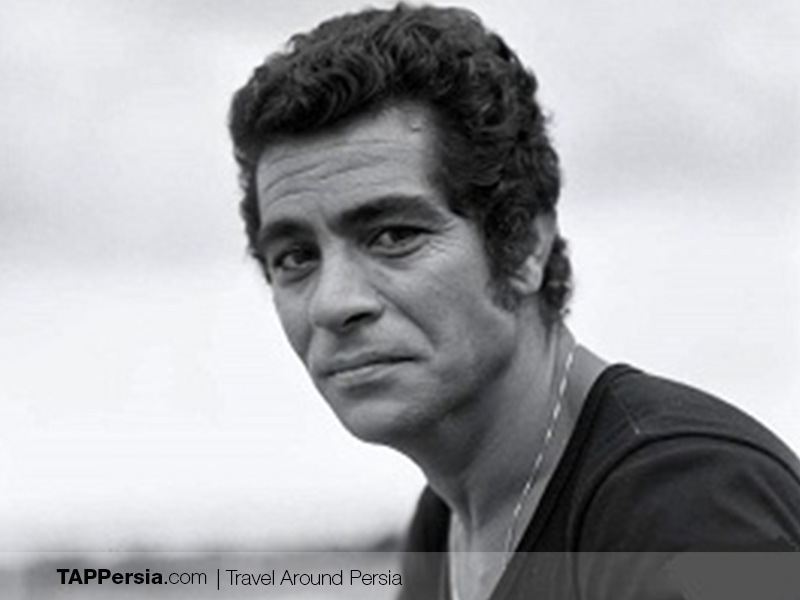 By performing in more than 90 theaters, films, and series, Behrouz Vosoughi has turned into a star even after 40 years of not having a movie. He became a major star as the brooding hero of the revenge drama Qeysar (1969), directed by Masoud Kimiai. He continued working with this great director in more movies including Dash Akol and Deers. Vossoughi's most acclaimed performance was as Zar Mohamad, a peasant seeking justice in Tangsir (1975) directed by Amir Naderi. He has also worked with the late director Ali Hatami, in the critically acclaimed movie, Sooteh-Delan.
He was one of the first Iranians to appear in American and European co-productions, such as Caravans (1978), co-starring with Anthony Quinn, Jennifer O'Neill, and Michael Sarrazin. Vosoughi was awarded the Lifetime Achievement Award at the San Francisco International Film Festival in 2006. Behrouz Vosoughi was one of the stars of cinema before Iran's revolution but still, most people praise him as a great actor.
Most Known and Best Iranian Actresses You Should Know
All the women mentioned below are among the best Iranian actors and also great human beings. They are all literally the ladies of the Iranian cinema.
Fatemeh Motamed-Arya – The Lady of the Iranian Cinema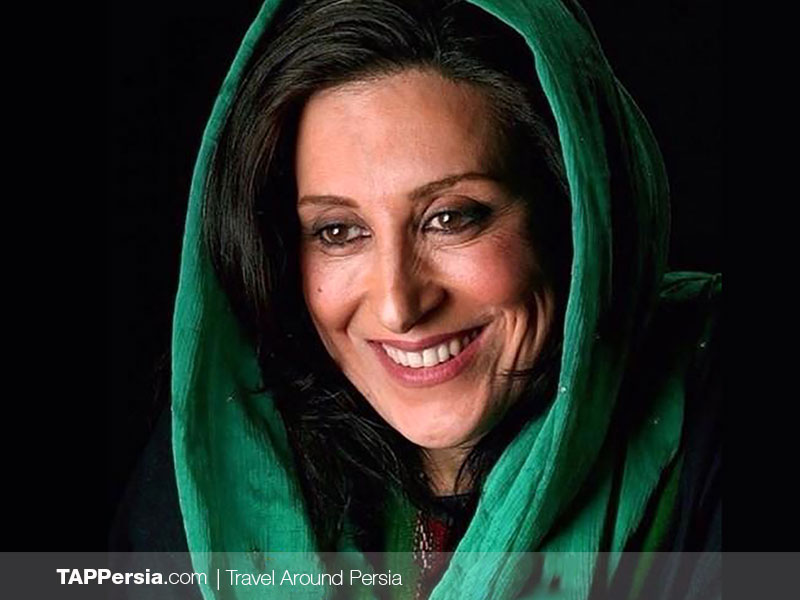 A multi-award-winning Iranian actress who is praised inside and outside Iran. She started her work on TV with puppetry in the famous children's program, "The School of Mice". After she was recognized, she played in many TV series and theaters, and from her very first featured film, she showed her talent. Fatemeh Motamed-Arya is known as one of the best actors for her different roles, from children's movies to comedy and drama. She has been nominated nine times for the best actress award at the Fajr International Film Festival and won the Crystal Simorgh four times.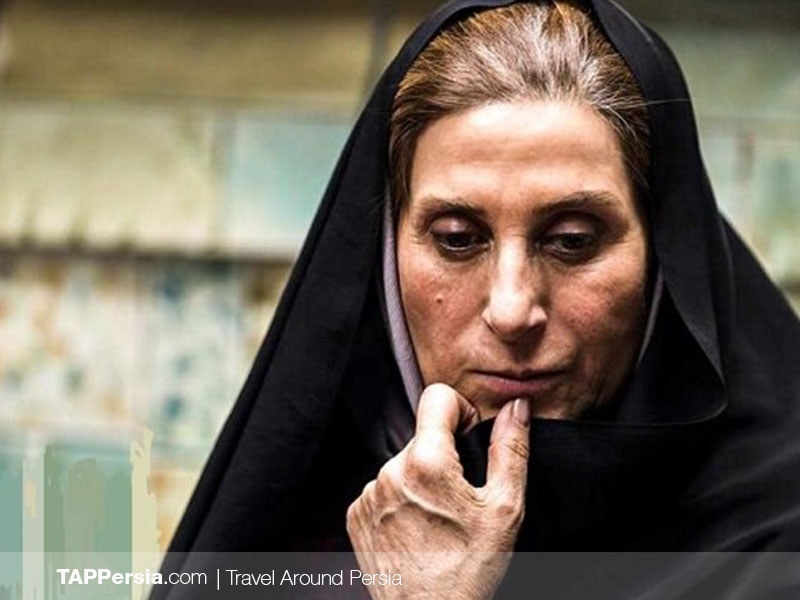 Motamed-Arya's most recognized works are Travelers, The Blue Veiled, Gilaneh, and Here Without Me. She has always shown the characteristic of a true artist and has shown that the title of The Lady of Iranian Cinema suits her completely.
Mahtab Keramati – The Peace Ambassador
One of the best Iranian actors is Mahtab Keramati, due to her many great movies and her attitude and characteristic. However, she is not only popular because of her amazing performances in the movies or her beautiful appearance. For many years she has been titled as the UNICEF Goodwill Ambassador, and trust me, this is not just a title. She has worked as a kind caring person for children from the heart, not as an act.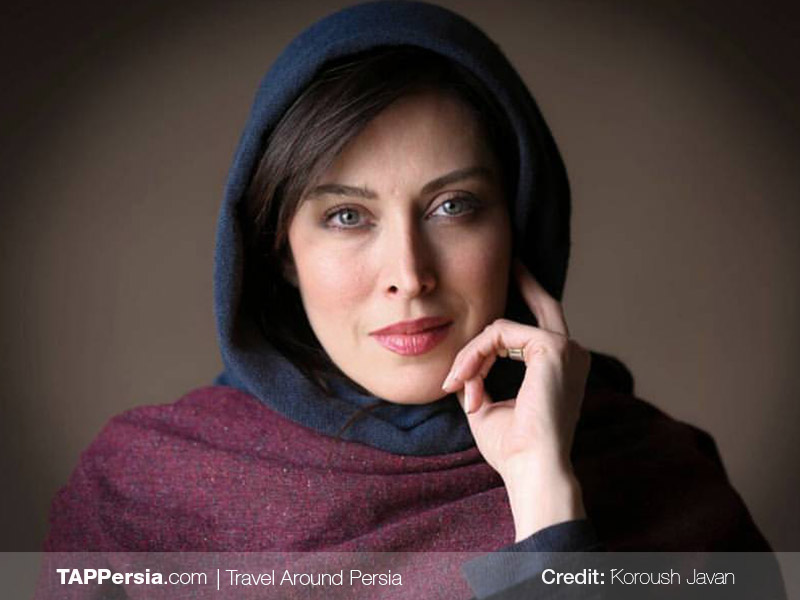 The lady Mahtab Keramati was first noticed in a TV series named "Men of Angelos", which was the religious story of Seven Sleepers (Ashab-e Kahf). This beautiful kind-hearted person has won the Crystal Simorgh in the Fajr International Film Festival for Best Actress in a Supporting Role in the movie "Twenty". Her fascinating performance and the movie itself make "Twenty" one of the Iranian movies you should definitely watch. She plays the role of a poor low-class woman who is about to lose her job in 20 days. Her other amazing performances include Ice Age, The Private Life of Mr. and Mrs. M, and Absolutely Tame Is a Horse. Assuredly, after watching her movies you will also fall in love with her.
Golshifteh Farahani – From an Artistic Iranian Family to Netflix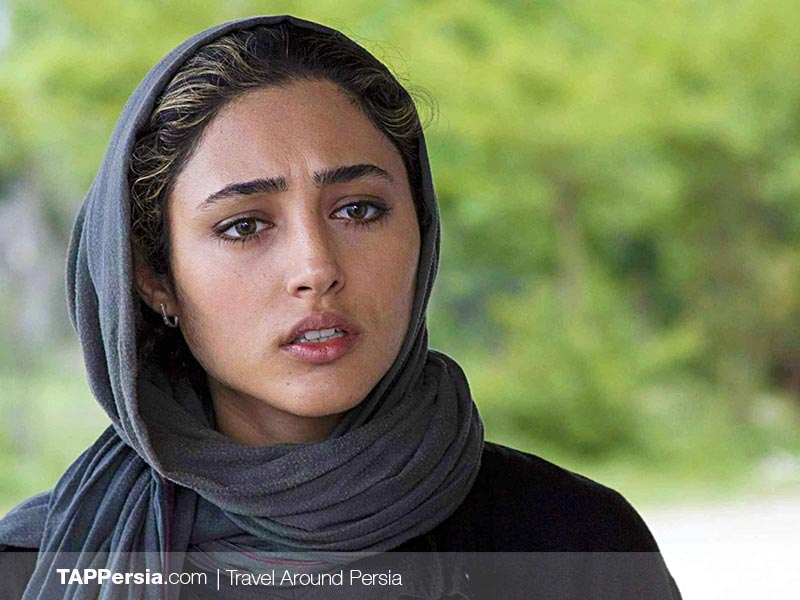 Golshifteh was born in an artistic family. His father, Behzad Farahani, is a famous actor and theater director. Her sister, Shaghayegh Farahani, is an actor as well. So the path was easy for her but her talent was more noticeable than that. Her first noticeable act was in The Peer Tree, directed by Dariush Mehrjui, for which she received an award in the Fajr International Film Festival.

After many Iranian films, which most received international recognition, she starred in the front role of Leonardo DiCaprio in the movie Body of Lies. As a result, she moved to Paris and turned into an international actor. She was nominated for the Most Promising Actress Award for The Patience Stone at the 2014 Cesar Awards in France. In recent years, she has had prominent roles in movies by well-known Iranian and international directors, including Asghar Farhadi, Jim Jarmusch, and Ridley Scott. Her last movie, Extraction (2020), starring Chris Hemsworth was rated as the most-watched movie on Netflix movie stream.
Golab Adineh – A Great Actress From Theater to Cinema

Adineh started her work from the stage of the theater. She has performed numerous plays and directed many of them. So, she knows how to act with perfection. After playing many movies and TV series, she turned into one of the greatest Iranian actors in her generation and in the history of Iranian cinema. Her most recognizable works are The Blue Veiled, Under the Skin of the City, Women's Prison, and Mum's Guest.
Hengameh Ghaziani: Actor, Singer, Translator
One of the most famous Iranian actors is Hengameh Ghaziani who found her way to people's hearts. She was the first cast in the movie Twilight (2000), but then after playing on the stage of the theater you could see her name on the poster of Iranian movies. You could say the movies she plays in are artistic-philosophical ones. But acting is not all she does. She is also a singer and translator. She translated Wilcomb E. Washburn's Red Man's Land/White Man's Law. As for singing, she started a band and performed for women in Vahdat Hall. You can listen to her beautiful voice on Soundcloud through this link.

She has received two Crystal Simorgh awards in Fajr International Film Festival for Best Actress for the movies As Simple as That and Days of Life. One of her other worth-watching movies is Saadat Abad (Felicity Land). A story of 3 couples who gather one night for the host's birthday party, but everything doesn't go as planned. Her last performance was a series named The Accomplice which received lots of attention and great ratings among Iranians.
Merila Zarei – Be the Student of the Best, Become the Best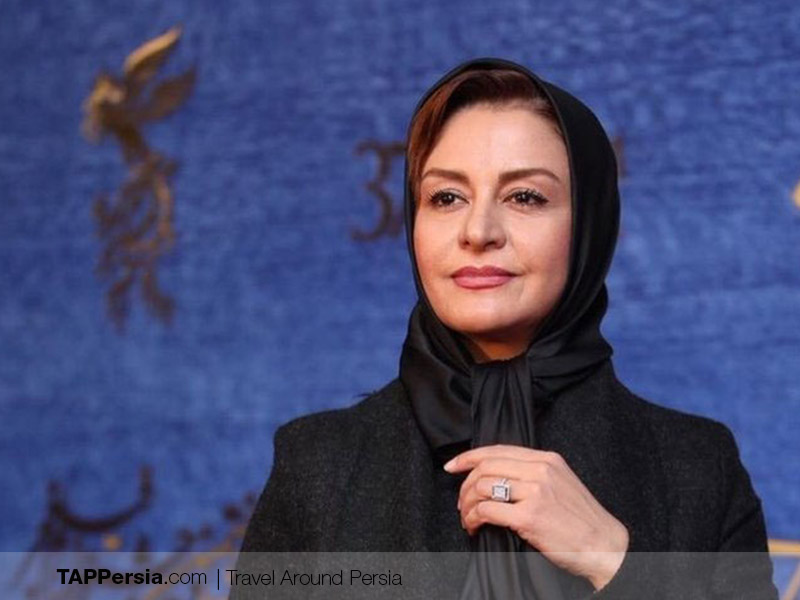 Merila Zarei, who learned acting in Ezatollah Entezami's acting classes, has proved to be one of the best Iranian actors ever. At first, she was recognized with Two Women, co-starring Niki Karimi in 1999. The movie was a sensational story of how some men treated women at the time. But then, she was just simply perfect and you could see her in great movies year after year.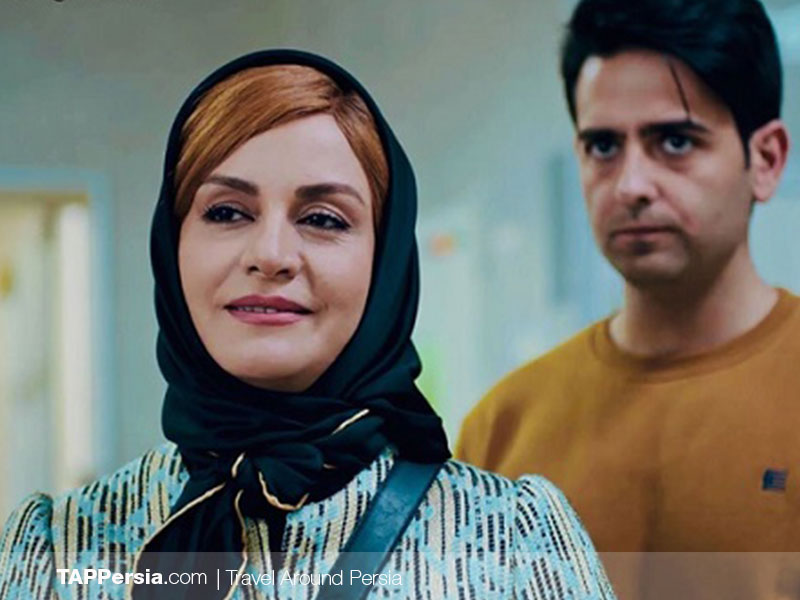 Merila Zarei has been nominated for many of her movies. Some of her greatest performances are Empty Hands, Invitation, and Daughter. She has received the Crystal Simorgh three times for the movies Friday's Soldiers (2005), Track 143 (2014), and Under the Smoky Roof (2017). Her last work was Mannequin, which was not a really successful one, but Zarei's performance was absolutely amazing.
Hedieh Tehrani – Classy and Caring Iranian Actress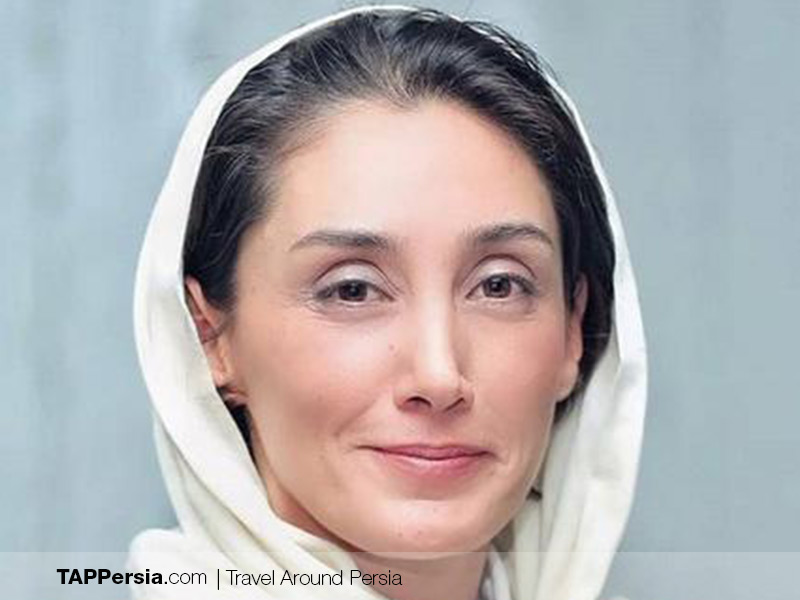 Hedieh Tehrani is mostly known for playing the role of stone-hearted women despite what she really is and all the great characters she can create. She was first seen in the movie Sultan, directed by Masoud Kimiai. However, 2 years after that, in 1998, she received her first Crystal Simorgh for the movie Red. This was definitely what she needed to work with the best Iranian directors such as Asghar Farhadi, Bahman Ghobadi, Naser Taghvai, Bahman Farmanara, and Abbas Kiarostami. Tehrani received her second Crystal Simorgh for her amazing performance as an Iranian actress for Fireworks Wednesday. Playing the role of a jealous woman who believes her husband is cheating on her while struggling to travel just the day after Chaharshanbe Soori.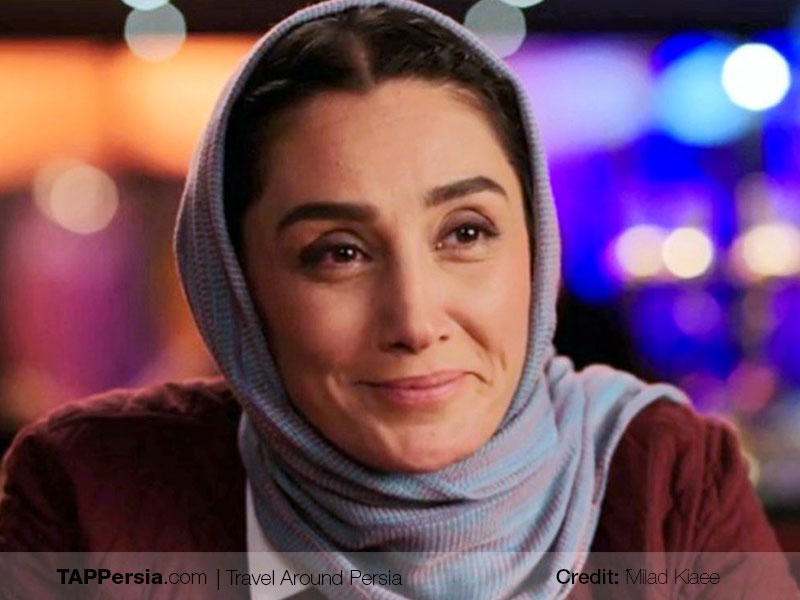 It is worth mentioning that in 2006 she appeared in Bahman Ghobadi's Half Moon (Niwemang). The film received the Gold Shell of the 54th San Sebastián International Film Festival. She has proven to be not only a great actress, but a real caring soft-hearted human being who has done many charity works.
Baran Kosari – The Girl who Grew Up in Iranian Films
This great Iranian actress is the daughter of Rakhshan Bani Etemad, one of the best Iranian directors. However, this is not the reason she is successful in her career. She started her work by featuring in her mother's movies but then many great directors worked with her.
In 2007 she was nominated for the best performance by an actress in Asia Pacific Screen Award for her performance in Mainline. She has also won the Crystal Simorgh two times for the movies Nameless Alley, Mainline, and The Third Day which were nominated in one year. Some of her other great performances are Blockage, Life Hanging, and I Am a Mother.
Susan Taslimi – One of the Best Iranian Actresses Ever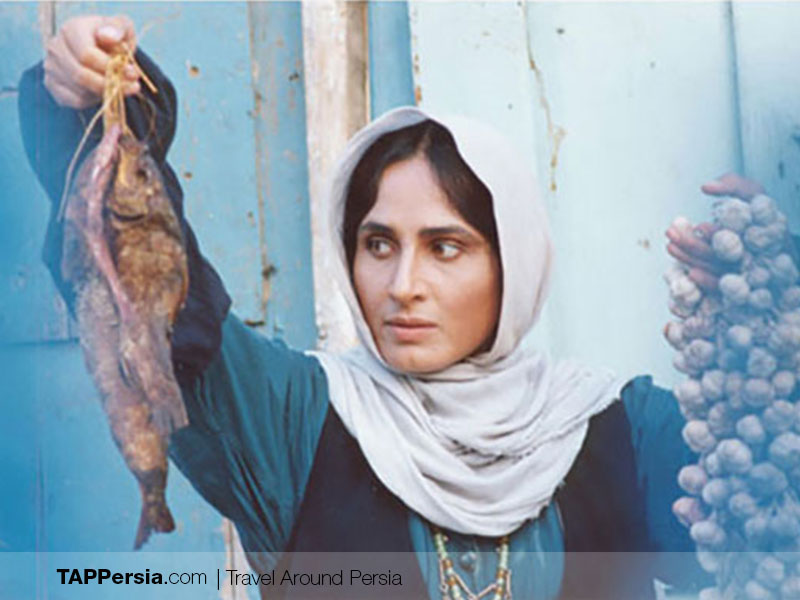 Iranian actress, film director, theatre director, and screenwriter who has many great films and now lives in Sweden. She was first featured in Bahram Beyzai's movies. Before that, she had many plays on the stage of the theater.
Her most recognizable performances are in the movies Tcherike-ye Tara, Maybe Some Other Time, and the famous movie of Bashu, The Little Stranger. She is the first non-European actress to play the lead role on a national theater stage in Sweden. She has directed and played many theaters in Sweden and was also featured in movies and T.V series.
Shohreh Aghdashloo – One of the Best Iranian Actors in Hollywood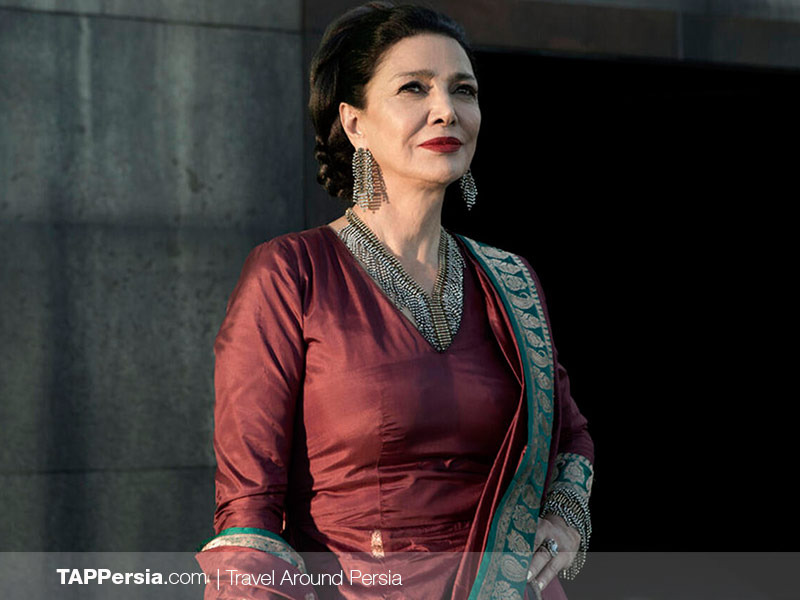 Following numerous starring roles on the stage, her first major film role was in The Report (1977) directed by Abbas Kiarostami, which won the Critics Award at the Moscow Film Festival. Consequently, she was recognized by many great directors. In 1978, Aghdashloo won acclaim for her performance in Sooteh Delan, directed by Ali Hatami, co-starring Behrouz Vosoughi, which established her as one of Iran's leading actresses. During the Iranian Revolution in 1979, she immigrated to the United States.
In America, she was not forgotten and found her way to Hollywood and T.V series. Her performance in House of Sand and Fog brought her several film critics' awards and a nomination for an Academy Award for Best Supporting Actress. Moreover, she has continued to play supporting and character roles in film and television, including Grey's Anatomy, Flashforward, Law & Order, and House. She has also won the Primetime Emmy Award for Outstanding Supporting Actress in a Limited Series or Movie for her work in the HBO original miniseries House of Saddam (2008).
---
Recommended Tours