Shiraz is one of the largest cities of Iran, famous for its Faloodeh (iced sweet noodles) and fragrant of the sour oranges on its streets. Apart from cultural attractions, historical evidence like Persepolis and Pasargad are other reasons which have made Shiraz a must-see tourist destination. Due to this popularity, Shiraz has become somehow a crowded city, where the metro can ease you with fast transportation. Let's get to know everything about Shiraz metro: the lines, stations, working hours, ticket and nearby attractions. Why not enjoy this facility if it's needed?
In case you like to move around the city or go to the suburb, other cities, or villages more easily and comfortably, you have this option to rent a car in Shiraz.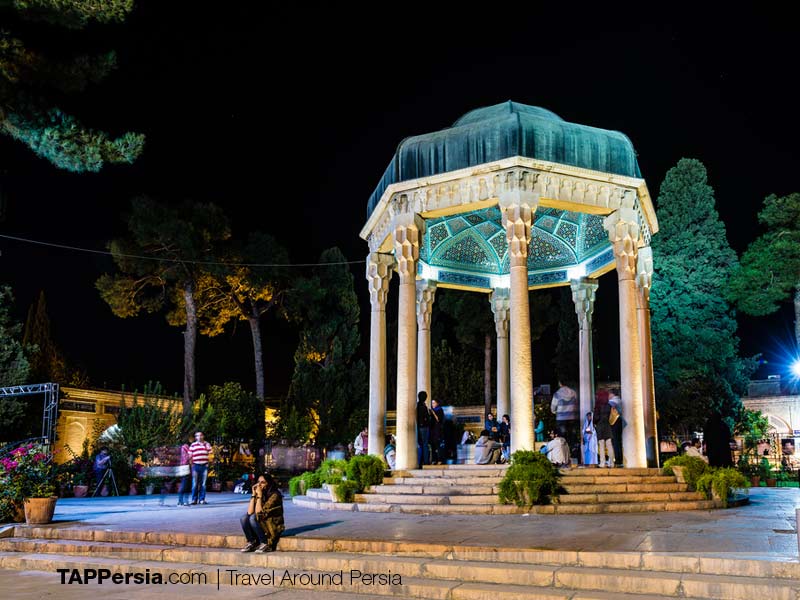 There are 6 metropolises with the metro in Iran, however, Shiraz Metro has the largest lines after Tehran. About 4 million passengers are yearly transferred through the city via this system. In general, it's supposed to have 6 lines and at the moment only one is running through the city. The lines 2 and 3 are under construction and lines 4, 5 and 6 are being planned and developed.
The Working Hours of Shiraz Metro
Shiraz Metro is open every day from 6:30 AM to 9:30 PM. Every train starts moving 15 minutes after another one.
How to get Shiraz Metro Ticket?
The City Way Card is a substitution for paper tickets, so there's no need to waste time and exchange a small amount of money. This card is used both for the metro and bus. 
Easily hold the card over the devices installed in buses and all stations' gates of Shiraz, then the money for one ticket will be discharged, the gate opens and you can enter the metro space. 
How to buy/charge City Way Cards:
There are bus stations and City Way stations/counters all over Shiraz. You can buy/charge your card via these places. The maximum amount you can charge every time is 300000 Rial (30000 Toman). As you look at the monitor of charging counters and City Way stations you can check the card balance.
It's also possible you pay the ticket price in cash to the person in charge or easily buy a paper ticket by your Tourist Card via the stations and counters.
Token Ticket:
There's another electrical ticket that can be charged many times and has one-way and two-way types. You can buy the token 5000 Rial (500 Toman) for each trip. Just drop the token in the slot in front of the gate. It'll be discharged and the gate opens.

Line 1 and Stations In Use
The first and last stations of line 1 are Shahid Dastgheyb and Ehsan Stations. Here, you can see Shiraz Metro map:
Shahid Dastgheyb Metro Station:
This station is located in Allah Square of Shiraz. In the past, it was called Gole Sorkh. This station is close to Shahid Dastgheyb Shiraz International Airport and passengers can easily enter the city via this station.  
Shahid Doran Subway Station:
It's situated on Modarres Shiraz Blvd. and close to Darvish Traditional Cafe.
Forsat Shirazi Subway Station:
Again located on Modarres Blvd. and Forsat Shirazi Blvd. Intersection, there are several shopping centers and malls like Ofogh and Khalij Fars near this station.
Janbazan Metro Station:
There's also Janabazan Station on Modarres Shiraz Blvd. and close to the intersection of the boulevard and Dashte Chenar Street.
Ghadir Subway Station:
On Modarres Shiraz Blvd. across Shiraz University, Ghadir station is placed. Near this station, there are four restaurants and coffee shops. 
Razi Subway Station:
Razi Station is on the intersection of Modares Blvd. and Razi Blvd.
Fazilat Subway Station:

 
Located on Modarres Blvd. and near Fazilat Blvd. There's Fazilat Park across this station.
Kaveh Subway Station: 
It's the last station on Modarres Blvd. and very convenient to Shahid Modarres Bus Terminal.
Valiasr Sq. Station:
This station is on Valiasr Square. To go to Naranjestan Qavam Garden, Lotfalikhan Hotel, Nasirolmolk Mosque, Zinat Al-Molk House, Souvashun Traditional House, and Anahita Hotel, you can get off the metro at this station.
Vakil Roaya Station:
It's very close to Vakil Bazaar and not and not in use at the moment.
Zandiye Subway Station:
Located on the Shiraz famous Karim Khan Zand Boulevard and near many different spots of Shiraz including historical sites and Shiraz Hotels: Karim Khan Citadel, Parseh Hotel, Zandiyeh Hotel, Jaamejam Hotel, Parsian Hotel, Eram Hotel, Karim Khan Hotel, Sadra Hotel, Kowsar Hotel, Sasan Hotel, Roodaki Hotel, Park Hotel, Shah Abbasi Restaurant, Mahestan Shopping Mall, Payam Cinema Hall and etc.
Imam Hossein Metro Station:
It's on Imam Hossein Square, in the intersection of Karim Khan Zand Blvd. and Enghelab St. Imam Hossein Station is near the School of Medicine of Shiraz University and it's not active at the moment.
Namazi Subway Station:
Namazi Station is on Namazi Square at the end of Karim Khan Zand Blvd. and convenient to Farzaneh Garden, the engineering department of Shiraz University and Kharazmi Library.
Avini Subway Station:
On Avini Blvd. one side of the station is Khabarnegar Street and another side is Khalili Square. There are many banks and hospitals around this station.
Shahid Motahari Subway Station:
Located up the Motahari Blvd. and Qasr Dasht Street Shiraz. Shiraz Chamber of Commerce is close to this station too.
Ghasr-e Dasht Station:
It's on Ghasr-e Dasht Square and at the beginning of Golkhoon Street, next to the Navabi Park.
Shahed Subway Station:
This station is in the intersection of Shahed Blvd. and Danesh Amooz Street, across the Chamran Blvd. Mehr e Javan Garden is a little up to this metro station.
Doctor Shariati Station:
Placed near Moali Abad Bridge (Pol Moali Abad).
Doctor Shariati Station:
In the intersection of Khalabanan Street and Moali'Abad Blvd, Doctor Shariati Station exists. There are several restaurants and cafes like Ahoora Cafe, Golzar Cafe, and Lilavi Fast Food. 
Ehsan Subway Station:
This is the last station of Shiraz Metro and placed on Ehsan Square. Near Ehsan Station, there's Cafe Inn. From one side, it's connected to Mali Abad Blvd. and the other side joins Parastar Blvd.
Hope you find this article useful. Comment if you have any experience getting on the metro in Shiraz. Feel free to contact us and ask your questions about traveling to Iran.
---
Recommended Tours