After the exciting process of planning your trip, every day and everywhere you wanna visit, you might suddenly recognize: "Oh, damn! I forgot all bout money exchange." Especially if you are planning to visit Iran, that might be a bit of a challenge for you.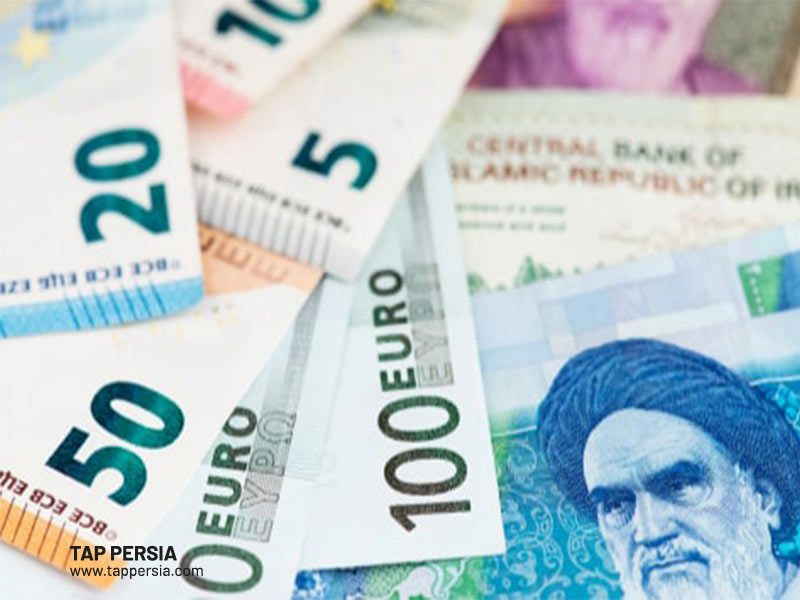 But no worries! Forget all bout repeating this sentence again, even just for one more time: "I always confuse Rial and Toman".
You are much smarter than opening your wallet and letting the seller collect as many Rials as you need to pay him for what you just bought. And for sure, you deserve much more than struggling in your mind if the seller took more money than you needed to pay or so. You do not even need to be anxious about exchanging your money to Rials or where it is safe for you to do that.
Forget all about this confusion, doubting yourself or other's honesty, or worrying about money exchanging hassles and just keep reading. We are going to learn the ultimate information that you might need. And this eases your mind completely, phew!
Iranian Currency? Rial or Toman?
You might have heard about Rial. Yes, Rial is the current currency in Iran, Saudi Arabia, Yemen, Qatar, and Oman. But have in mind they only have a similar name but not the same banknote, or anything else.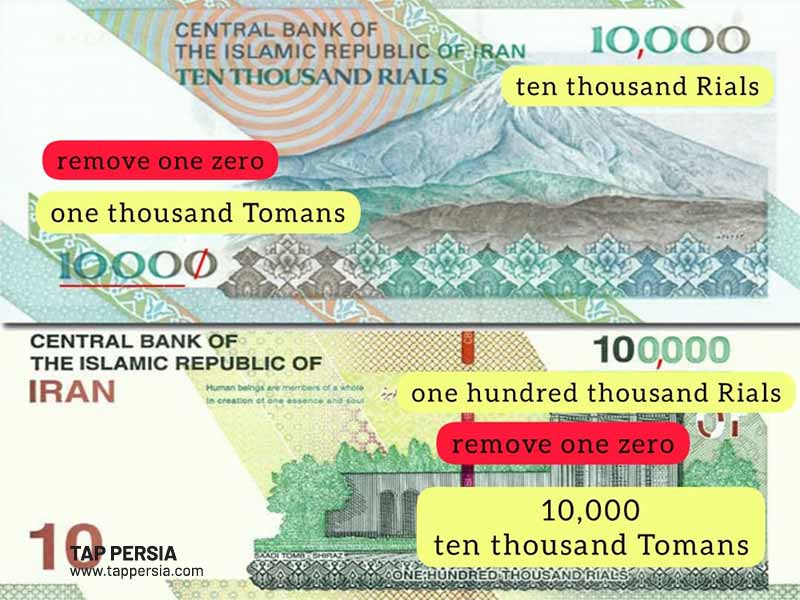 Rial is the official currency in Iran. That's why they use it in written forms and in exchange offices or banks. We write "Rial" in Persian like ریال and it has the IRR (Iranian Rial) currency code.
You might ask if Rial is the currency so what is Toman? Although Rial is the Iranian official currency, you don't hear the natives use it a lot when they are talking about money or doing transactions.
Right!! They use Toman. To tell the difference and to make it easier for you, Toman has one zero less than Rial. So you just remove one zero from Rial, Tadaaa, Toman!! 😀 You can do it by removing one zero by putting your finger on the last zero. 😀
Even we, Iranians, use the same trick when we are doing official stuff. For example, you buy a Saffron ice cream in Naqsh-e Jahan square in Isfahan. The shopkeeper says it costs Ten Thousand Tomans. Then you look into your wallet and see these two banknotes  (as in the picture) and say; "oh my God! Which one is that?" Use the trick just as I told you.
What Are Common Banknotes in Iran?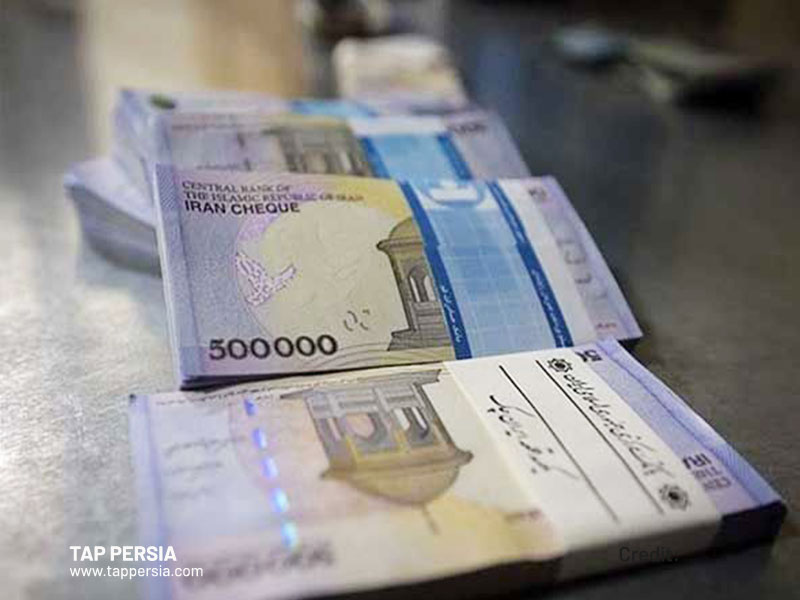 Nowadays, the most common banknotes you can see in people's hands are 10,000, 20,000, 50,000,100,000, 500,000 and 1,000,000 Rials. There were days that coins were common, too. But no coins are good today. And you rarely might see one.
Chek-pul (Money Check)
Chek-pul is different from the check as people normally know. The main goal of chek-pul was to resolve the problem of carrying a lot of money on you whenever you needed a lot of money.
Unfortunately, due to the high economic inflation in recent years, these chek-puls now have turned to the common banknotes people have in their pockets. The 500,000 and 1,000,000 Rials chek-puls are the most popular. But there are even higher chek-puls that yet serve their original purpose for much larger transactions.
What Is The Exchange Rate in Iran?
Because of the unstable exchange rate, you need to check reliable sources before you exchange your money. Even there might be a drastic change in one day. But except for this, you should be aware there are two exchange rates in Iran.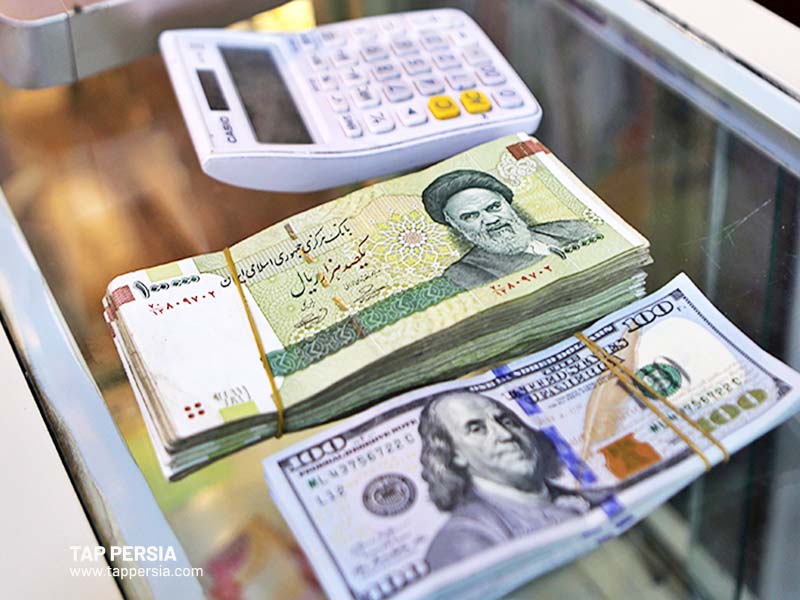 In Iran, we have one Government Official Rate and one Market Rate. You'd better use the Market Rate. Because the market rate is higher than the government rate.
You can exchange your money at the airport, in bank-related offices, or exchange offices (Sarrafi in Persian) in the cities. But we recommend the latter, that will exchange your money with the market rate. They have electronic boards that will let you know the latest exchange rate.
You can check different websites like Bonbast or Mex.co to get the latest market exchange rates for yourself. Although you do not need it, you can learn about the government official rate on Iran's central bank's website.
You might need to exchange some money at your arrival. In this case, that would be ok to use the exchange shops at the airport. However, their rate is about 6,000 to 10,000 cheaper than the market rate.
Where to Find Exchange Offices in Different Cities of Iran?
In any big city in Iran, there are exchange offices that you can totally rely on. You can google them or ask the reception of your hotel for some of them. They will be glad to help you. Here is a list of some cities with streets where you can find some exchange shops: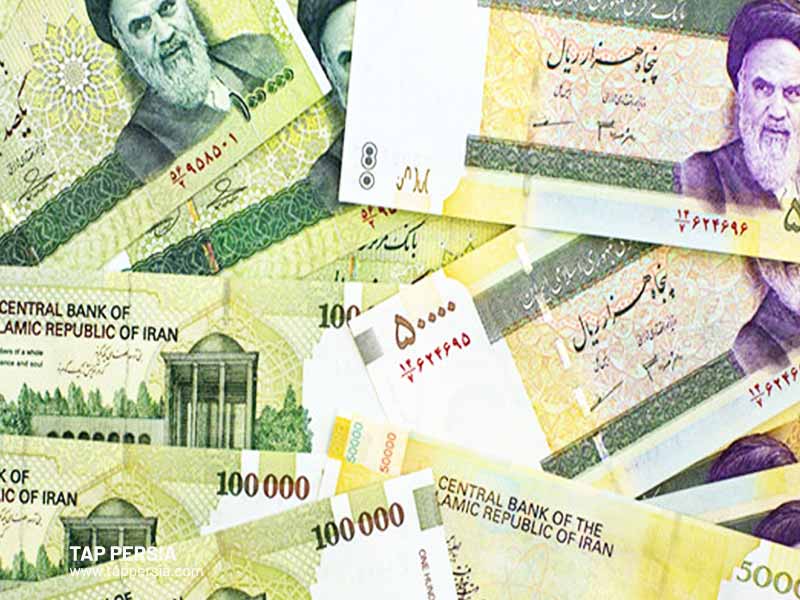 Tehran

, you can find many money exchange markets in Ferdowsi square.

Shiraz

, you will find them mainly in Karim Khan square and Mali Abad boulevard.

Isfahan

, Hakim Nezami street, and Sepah street are the main centers.

Yazd

, Imam Khomeini Street, next to Dad Hotel and in front of Yazd's fire temple you will find what you are looking for.
Some Tips on Exchanging Your Money:
Let's review some tips and add some more to have it all here:
Unfortunately, you can not use your Master's Card or Visa card in Iran. That's why you need to exchange your money and have cash on you all the time.
If you need some money on arrival to pay for the taxi or so, just exchange a little of your cash at the airport. Leave the rest when you get to the city.
Go to reliable exchange offices to exchange your dollar, Euro, or any other currency with the market rate.
Check the market rate on websites like Mix.co in advance.
Do not exchange your money with the people wandering around the exchange markets, carrying dollars or euros, asking you if you want to exchange. 😐
Do not carry so much cash on you when leaving your hotel room.
If you are thinking; how nice would it be, if I didn't have to go through whole this trouble for visiting this great, lovely country!! I wish there was an easier way!! keep reading. We have a surprise for you.
Leave the Exchanging Process to Us and Just Enjoy Your Trip
If I say with Tap Persia you are in good hands, believe me, it would not be bragging. Our lovely satisfied clients' reviews are the proof. Now that I said that, let me present one of the best companies we work with, Mah Card.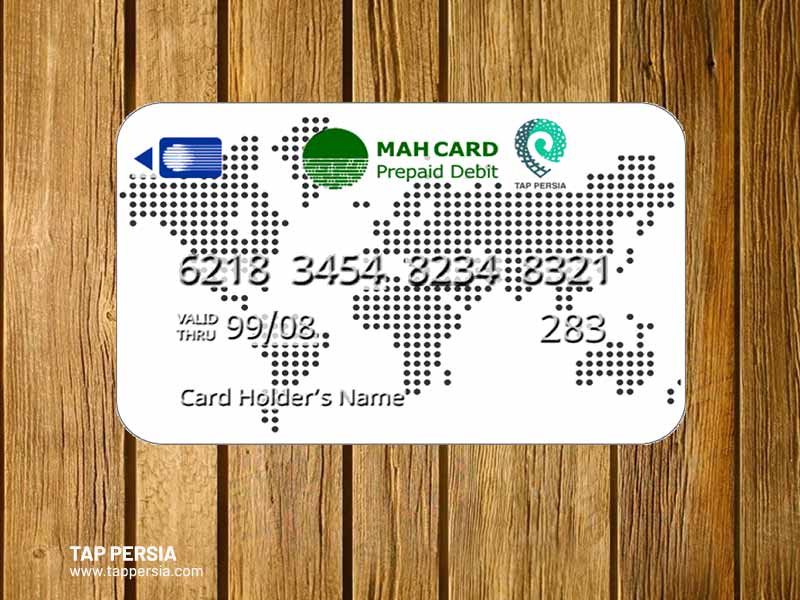 Mah Card is the solution to the problems or worries that exchanging money and carrying cash with you all the time might cause. Mah Card is a travel debit card for foreign tourists as a substitute for their own international cards that are no good in Iran.
So Let's see How It Works
First, you apply for a Mah Card. Then, suppose you want to exchange,  let's say, 500 dollars. You transfer the  500 Dollars by your international bank card to Mah Card Company's account.
Then, they will exchange the money with the market exchange rate (the rate of the day you pay). After, they transfer the Rials into YOUR Mah Card account. And finally, you will receive your Mah card, with your own name on it, on arrival or at your hotel, as you wish.
The Benefits of Using Mah Card?
1. You do not need to cash the money you put aside for your trip before leaving home. Or you do not have to worry about exchanging it the moment you enter Iran. You transfer the money online with your international card at your home, even before leaving for your trip. They exchange it. Put it in your Mah Card account. And deliver your card to you, when you enter the country. No cash!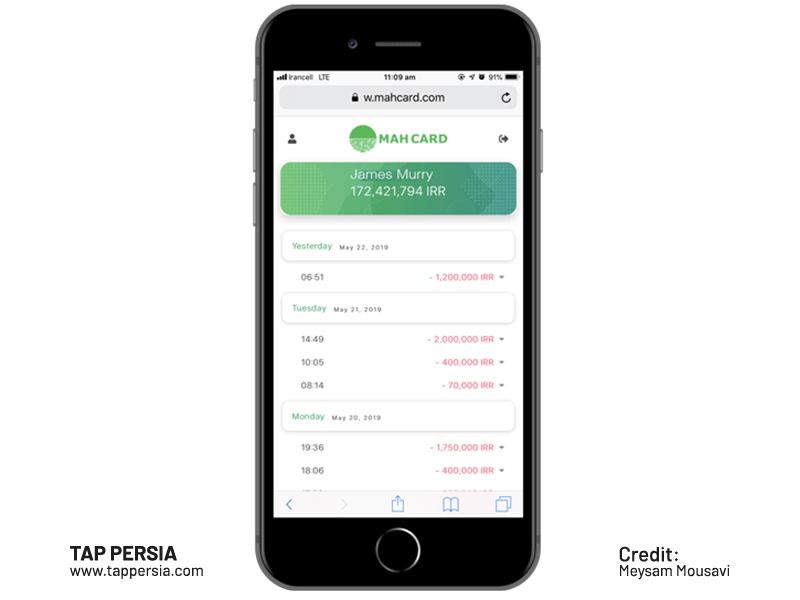 2. You do not have to worry about finding reliable exchange shops in each city you might find yourself with zero Rials.
3. It gets delivered to you on arrival or at your hotel, as you wish.
4. You can use it to pay in any shop, that is almost all stores in Iran, that have a paying machine.
5. You do not need to carry a lot of cash with you all the time. Or worry where to hide all that money.
6. With Mah Card, you can receive Rial cash from any ATM all around Iran.
7. If you lose your Mah Card, no harm! You can let us know and we deactivate the card, prepare the replica and deliver it to you. And your money would be safe.
8. When leaving Iran, if you have some money left in your Mah Card we can exchange it for you and transfer it to your international bank account or pay you in cash.
9. Above all, you can track all about your account and any transactions done with your card on Mah Card's Web App.
If you fell in love with this awesome service you can Apply for your own Tourist Card.
Final Words
I hope you could find the answer to your questions in this article, with Tap Persia, and have enjoyed it. We are so glad to have you with us to the end of the article. Thank you so much. Remember your words are worth the world to us so leave us a comment sharing your thoughts about the article.
In case you need more information you can reach us by email or other contact ways mentioned below on the same page. Our operation team will be there for you 24/7. If you have ever used a Mah Card or a similar thing, tell us how it was? Wasn't it so much easier than carrying around cash?
---
Recommended Tours