Iran's Khorasan region contains the city of Mashhad. Mashhad is the holiest city in Iran, and almost everything about it is related to that fact, even its name, which means "burial location of the martyr."
Mashhad, the capital of Iran's Khorasan region, has a lot to offer tourists, including mild year-round weather and intriguing views of the Shi'ite heartland. Check out this guide to know more about the city's attractions and also know the best time to visit Mashhad.
All You Need to Know for Your Trip to Mashhad
Most of us are immediately brought to mind when we hear the name Mashhad, together with the Holy Shrine of Imam Reza, and the journey that uplifts the soul and instills tranquility in one's existence. Of course, Mashhad offers a wide range of additional attractions that enrich the whole experience. Along with two million overseas tourists, Mashhad receives around 27 million local visitors annually. Keep reading to know when is the best time to visit Mashhad.
Geographical Location
Khorasan Razavi province's capital, Mashhad, is 351 square meters in size. Geographically speaking, it is in northeastern Iran. It is situated between the Binalud Mountains and Hizsozjd, rising 1050 meters above the world's freely flowing streams. Azhdarkuh, with an approximate height of 3000 meters, is the primary mountain range that encompasses the southeast and northwest directions of this region. Mashhad is divided into four distinct areas: the center area, Razavi, Ahmad Abad, and Torqabeh. Additionally, Mashhad has 13 rural regions as well as 5 towns: Torqabeh, Razavi, Malek Abad, and Shandiz.
Mashhad's distance from Tehran is 934 kilometers. According to a general census in 2015, the city's population was more than three million and a hundred thousand people, thus it was the second-most populated city in Iran. Persian is spoken by more than 93% of the people.
The Language of People of Mashhad
The language of the people of Mashhad is the Persian language with the dialect of Mashhad. This sweet accent is full of ancient Persian words. The folktales of Mashhad contain many of the missing words in this dialect, which is regarded as a branch of Persian Dari. Mashhad was designated as Iran's spiritual capital in 2009, and in 2017 it was designated as the center of Islamic culture.
Weather in Mashhad
When is the best time to visit Mashhad? Mashhad has a combination of temperate, chilly, and dry climates. Due to its location on the boundary between the north and south of Khorasan and the interference of many climatic fronts, this region has unique climatic and climatic features. The Neishabour, which makes up a sizable portion of the Mashhad plain, is chilly and dry, whereas Quchan is semi-arid. In general, Mashhad's climate is changeable but moderate and tends to be cold and dry, with hot dry summers and cold humid winters. The mountains of Binalood and Hezar Masjed belong to the category of cold humid weather conditions. The wind is often blowing from the southeast to the northwest. On the warmest summer days, the average temperature rises to 43 degrees above zero; in the winter, it drops to minus 15.
Is Mashhad worth visiting?
It is highly recommended to visit because of its several well-known sites, including the Tomb of Ferdowsi, Kang, and Imam Reza Shrine. Razavi Khorasan in Iran contains the city of Mashhad. It is highly recommended to visit because of its several well-known sites, including as the Tomb of Ferdowsi, Kang, and the Shrine of Imam Reza.
Best Time to Visit Mashhad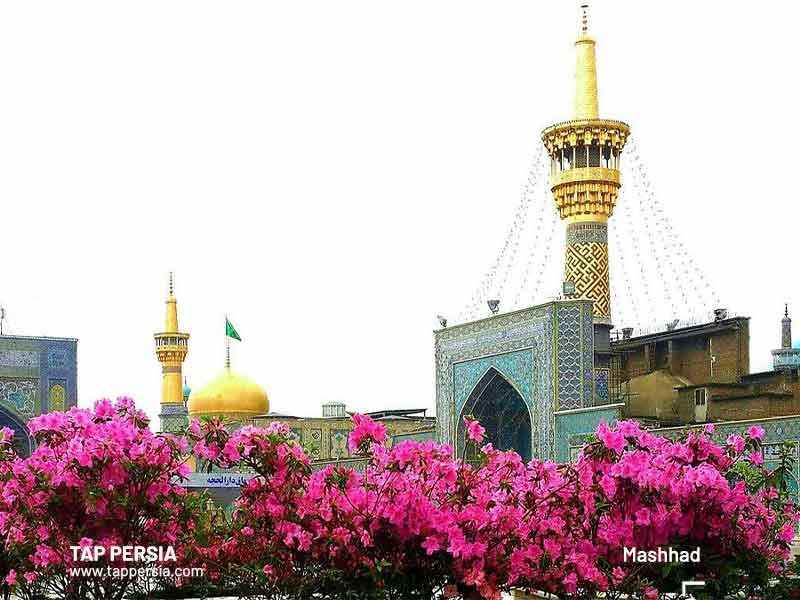 Late spring and early fall are the ideal seasons to travel to Mashhad because of the temperate temperature. Mashhad is packed throughout the summer when it is also over 40 degrees outside and it is the holiday season. Fall is a cold season, and fewer people visit cities. Winter hides the city's chilly temperature despite the peace and affordable rates. The springtime in Mashhad is lovely, although the holidays see a lot of crowding. It's also the best time to visit Mashhad, you might say.
Residence in Mashhad
Mashhad offers a wide variety of lodging alternatives since it is well equipped to accommodate visitors and newcomers. From budget accommodations to five-star luxury hotels that provide visitors with top-notch service.
Simple options include paying for a hotel or restaurant with all the amenities, renting an apartment hotel with a kitchen that eliminates the need to eat, and finding a location to stay only for sleeping purposes. It is important to note in the Mashhad travel guide that this city has more than 300 examples of allowed lodging. It's important to note that there were 33 inns and just two guest homes in the entire city in 1313. One of these two guest houses was Shargh Guest House on the present-day Imam Khomeini Street. It had seven employees and two big rooms and three tiny rooms; the cost per person per night ranged from 4 to 10 Rials.
Mashhad now hosts 55% of the nation's hotel rooms. Of course, with so many travelers, it is still insufficient, and there are somewhere between 3,000 and 5,000 illegal facilities that, regrettably, occasionally have major issues.
Food and Beverages in Mashhad
We'll examine Mashhad's regional fare and cuisine in the sentences that follow. The type of restaurant determines how much meals cost in Mashhad. There are a lot of vacationers in the city, thus there are many different types of restaurants. A lunch in Mashhad costs between 12,000 and 50,000 Tomans. The cuisine of Mashhad is highly diversified, and many of its offerings are in addition to the regional specialties of the city and its surrounds. The most well-known of them are listed below:
Shole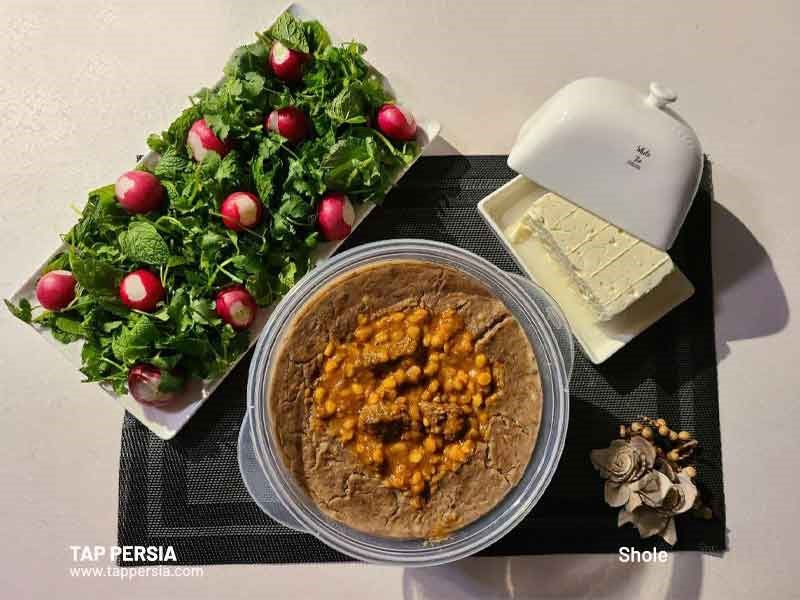 Shole is a delicacy from Mashhad that is popular across the nation. It is made of beans, is very healthy, and makes the ideal supper by itself. Mashhadi's Shole is extremely versatile and adaptable to individual preferences. Beans, half-bean rice, veal, lentils, mushrooms, all types of pepper, ginger, cinnamon, and cardamom may be found in one of its most significant dishes of it. We want to emphasize that the meat is more delectable since there is more of it.
Shishlik Shandiz
If you enjoy kebobs and barbecue, it's hard not to have heard of Shishlik Shandiz, a chain of kebob restaurants that have popped up in places around Iran under various names. We advise you to be sure to account for a Shishlik treat in your travel budget when you think it is the best time to visit Mashhad.
Sweet Kuku
In Mashhad, the table's fixed foot is called Sweet Kuku. You probably won't be able to find this dish anyplace else in Iran if you don't try it in Mashhad! It may be used hot or cold and can be served as a dessert or an appetizer. It is made with eggs, potatoes, corn flour, and saffron.
Beverages (Soft Drinks)
The top cafés in Mashhad include Sugar Cafe, Eden Cafe, Vanilla Cafe, Biscuit coffee shop, and Didar Cafe, all of which offer pleasant settings and tasty menus.
Sightseeing in Mashhad
Mashhad is currently one of the Middle East's and Iran's busiest cities in terms of drawing visitors. In addition to the Imam Reza Shrine, Mashhad is home to a number of magnificent mosques, ancient tombs, conventional schools, and bazaars that will entice you to travel there. Several examples of attractions in this amazing metropolis include the following:
The shrine of Imam Reza
The holy shrine of Imam Reza is Mashhad's top and most significant tourist destination. Taxis and buses make it simple to get to the shrine, which lies in the city's east. You must exit at Basij Station and cross Imam Reza Street in order to take the metro to the shrine.
Ferdowsi's Tomb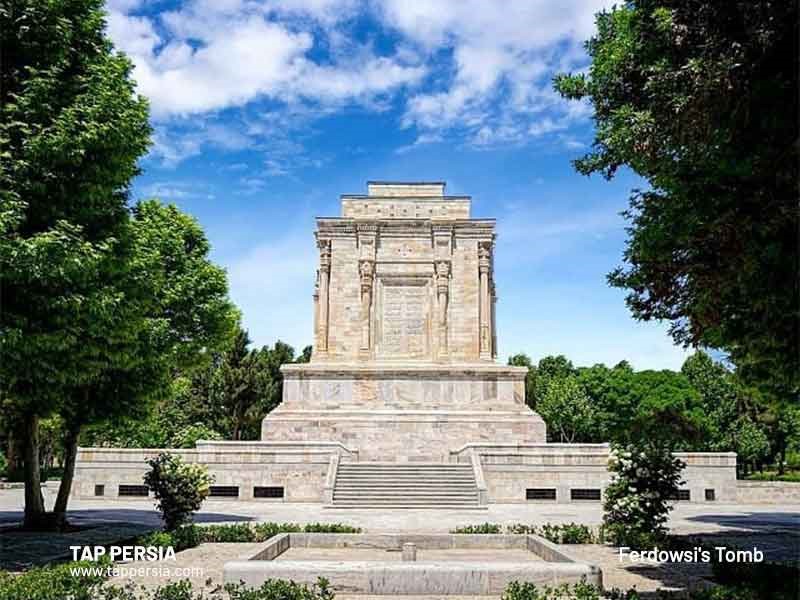 You must go 25 kilometers northwest of Mashhad to the site of Ferdowsi's mausoleum. The medieval city of Tabarran and the Harunya Monument are both nearby this tomb. The present structure, designed after Pasargad and Persepolis, was unveiled in 1313.
Nadir Shah's tomb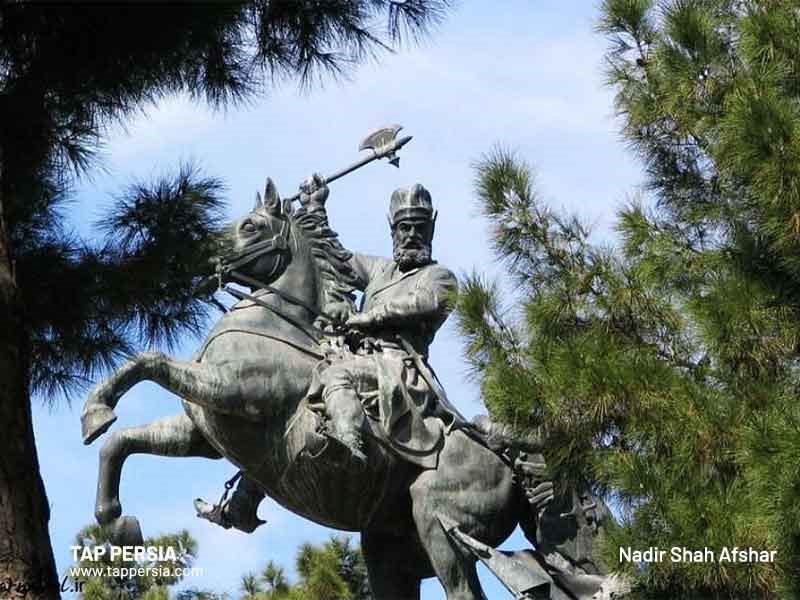 The Naderi Museum in Mashhad's garden complex contains the Nadir Shah Tomb. The major component of this tomb and the two museum galleries are located to the northwest of the Shohada Intersection.
Khajeh Abasalt
Imam Reza's close companion Khajeh Abasalt passed away 4 years after Imam Reza's death in Mashhad. 14 kilometers southeast of Mashhad is where his mausoleum lies. Each side of the quadrangular main structure contains a door.
Shirbad Ski Resort
In addition to skiing, snowboarding, snow tubing, a rental store, an on-site café, and a ski school, the Shirbad Ski Resort is a welcoming place for families. For individuals who enjoy winter sports, mountaineering, and exploring the breathtaking surroundings, this complex is perfect. The Shirbad Ski Resort is located 65 kilometers to the west of Mashhad on the slopes of Mount Binalud, often known as the top of the Razavi Khorasan Province. The lowest point is located at a height of 2700 meters above sea level, while the highest point is at a height of 2900 meters. The end of the fall or the entire winter would be the best time to visit Mashhad to go skiing there.
Khaje Rabi
This Safavid-era mausoleum was constructed near the end of Khaje Rabi Street and was given national registration in 1310. Imam Reza allegedly paid a visit to Khaje Rabi's grave.
Shandiz
West of Mashhad, near Shandiz, is a fantastic location for sightseeing and enjoying the outdoors. Along with taking in the breathtaking surroundings, this city is known for its delectable cuisine.
Kooh-Sangi Park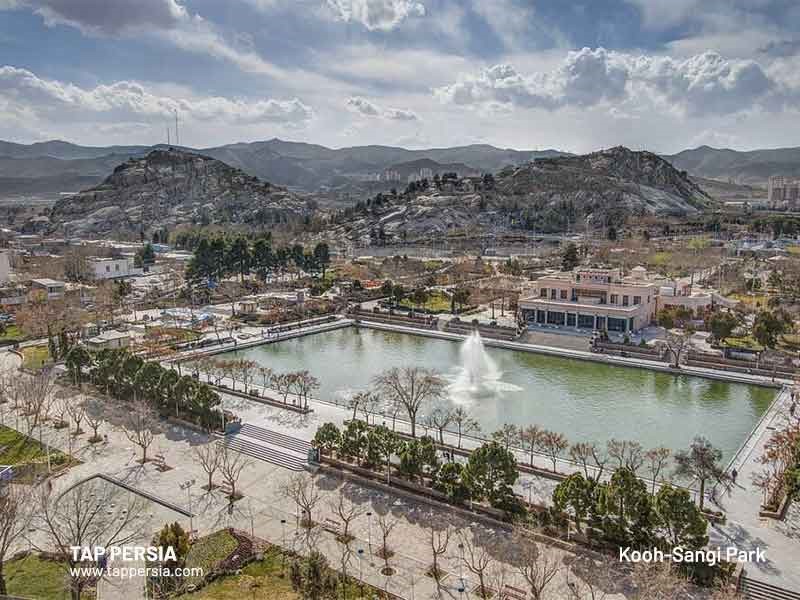 This urban public park is the largest park in Mashhad which has been expanded around a small mountain called Kooh Sangi (meaning stone mountain). You may spend a few hours in this lovely area, which has many trees and flowers. Moreover, the Great museum of Khorasan has been located in this park. It would be enjoyable to visit the park at night when you can have a beautiful view of the city from the top of the mountain.
Kang village in Mashhad
Kang, a historic town within a few kilometers from Mashhad, has a particularly distinctive architectural style in which the rooftops of homes act as roadways. These images of Masuleh, a popular tourist destination in Iran, are certainly familiar to you if you have already perused a travel magazine about the country. Even though Kang is less touristy and relatively comparable, it is nonetheless worth seeing.
Water Parks
On the scorching summer days, you may cool yourself at one of Mashhad's four water parks, making it the best time to visit Mashhad as well. You may take advantage of unique discounts offered by each of these parks at specific periods.
Bazehoor Fire Temple
Located 70 kilometers southwest of Mashhad, this ancient temple was, in fact, a Zoroastrian religious site built during the Safavid era. Today, the site is practically in ruins and only a stone-brick construction has remained. The temple's name, which alludes to its current location, literally translates to "the valley of the sun." Although it takes a while to reach there from Mashhad, the temple is worth a visit, especially for those who are interested in ancient religions.
Getting Around the City
Both a modern metro and an extensive bus system serve Mashhad. Lines 1 and 2 are now in use, while two more lines are either under construction or in the planning phases. Vakil Abad is connected to Mashhad International Airport, the second busiest airport in Iran, by the 24 km-long Line 1.
Conclusion
Based on the abundance of attractions, it is safe to say that Mashhad is definitely a place to consider when traveling to Iran. So if you haven't visited this city, now is the best time to visit Mashhad and enjoy all its awesome activities.