The picture every person has in their mind about Tehran is all about tall buildings, skyscrapers, pollution, and a lot of traffic. However, deep inside, the metropolis of Tehran has a lot to represent as a natural attraction. One of these parks that you can go to for a night walk to escape from all the chaos, is the beautiful Ab-o-Atash Park of Tehran.

What is so Special About Ab-o-Atash Park?
Ab-o-Atash Park literally meaning the Water and Fire Park, also known as the Ebrahim park is a well-known park in the northern part of Tehran, Iran. With an area over 24000 square meters, the park was opened in June 2009, by the  Mayor of Tehran, Mohammad Baqer-e Qalibaf.  The park also has an exclusive area designed for water-playing, alongside four fire-towers which make fire flames as high as 6 to 8 meters, with the whole presentation accompanied by music. There is also an amphitheater in the park, with a 700-meter tent which has a capacity of 370 people. Other features of the park include horse training, a lighthouse, gazebos, and several interior cafeterias. All these things have come together to make this park a special place to visit.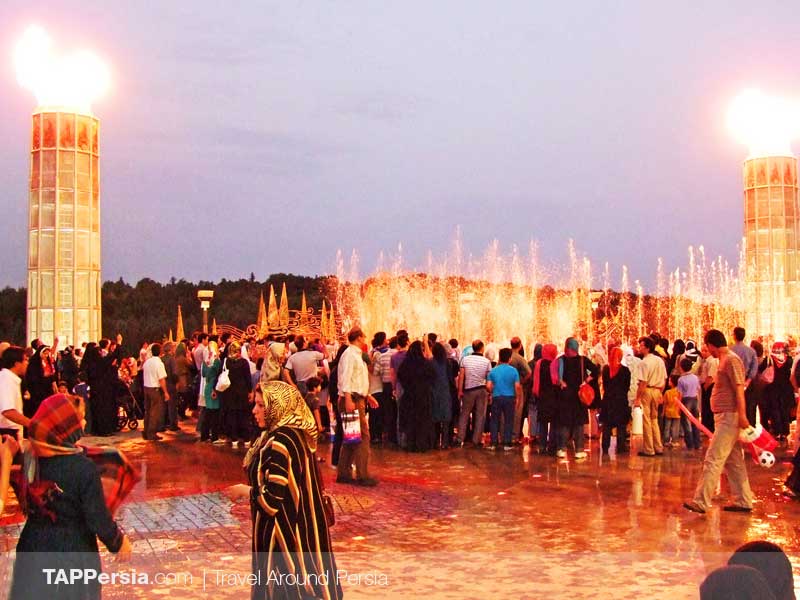 Abrisham and Tabiat: Stunning Bridges Connecting Other Parks to Ab-o-Atash
Abo Atash Park is connected to Nowruz Park by the suspension bridge of Abrisham, literally meaning Silk Bridge, and to Taleqani Forest Park by the largest pedestrian overpass of Tehran, Tabiaat Bridge. It is also attached to Banader Park, with a lighthouse in between. On the year 2011, a water fight event was held by a large group of youth at the park, which received media attention.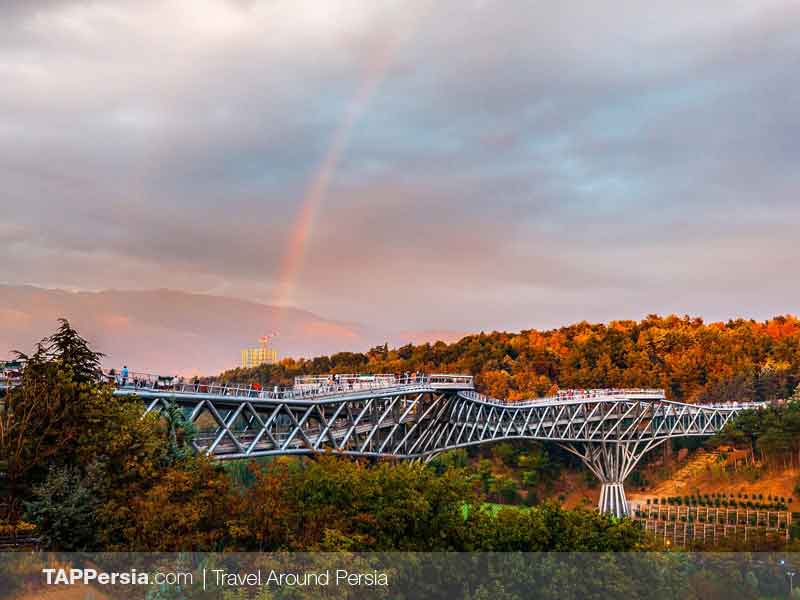 ---
Recommended Tours