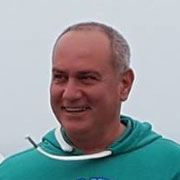 Modern, flexible and reliable travel agency
Modern, flexible and reliable travel agency, highly recommended. We used TAP Persia for our trip in May 2018, mainly for booking local tours, bus & train tickets and transfers. Rasool, Hadi and their team are doing a great job, they are very professional, friendly and many times are going the extra mile for their customers' satisfaction. Thank you again, guys.
Adri An, Luxembourg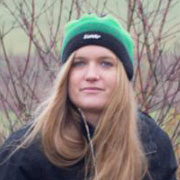 Thank you guys for your excellent service
This year it is the 3rd time we visited Iran. Due to the reliable organization of the hotels and trips of TAP Persia it was always a very nice time we spend there.
The guys are there for you 24/7!
We will of course be back next year and travel with TAP for sure.
Jula Neo, Germany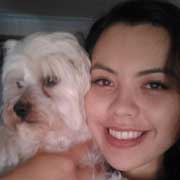 Reliable and responsive
Five stars for this innovative service making travel through Persia easy and accessible to more tourists. I recommend Tappersia for booking tickets, tours and accommodation prior to arrival in Iran. Hadi was a reliable and responsive guide during our stay in Iran. His knowledge and generosity went above and beyond.
Melsa Coade, Australia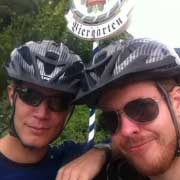 Reliable and extremely flexible
Very reliable and extremely flexible tour agency. Used TAP Persia to book hotels, guides, drivers etc, often just a day before our day trip. TAP Persia impressively answered all requests within minutes, and the drivers and guides were always on time.
Furthermore, we realized our bookings through TAP Persia often were MUCH cheaper than what we could negotiate with hotels/local drivers.
Jeppe Brage, Denmark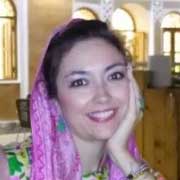 It's a serious company and they take care of everything
We travel for 3 days for Mazandaran and Gilan with Tap Persia. It was a great experience. I recommend it. It's a serious company and they take care of everything. Thanks!
Fanta Romero, Spain
The service was very fast!
I apply with them for the "tourist visa". they were very helpfull since they help me to fill all the application, in live. After that, I receive my "visa application number" the next working day: the service was very fast! Very good Job.
Javid Badouraly, Montreal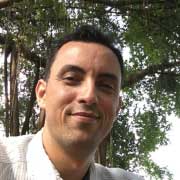 TAP Persia was helpful and efficient
TAP Persia was helpful and efficient to me for booking my hotel in Esfahan.
Thanks and good luck to this young and dynamic team!
sebastien alassimone, France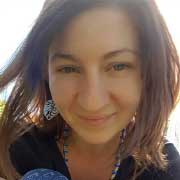 Friendly and helpful
So friendly and helpful, I never waited long for a reply which made it easy to make travel plans at short notice.
Rebecca Debski, Australia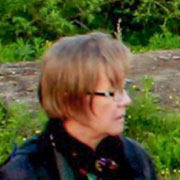 They realized all my wishes
Tap Persia organized my trip from Tehran to Kerman Province. I knew rather well what I wanted, for example some new experiences like Ravar carpet workshop, and places I already visited before like Kaluts desert. They realized all my wishes and suggested something new and interesting. Everything was well organized. I could pay all before leaving my country, so I avoided some money exchange problems in Iran.
Kaisu Raasakka, Finland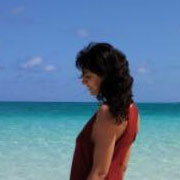 Thanks to Tap Persia travel in Iran was easy and comfortable.
Thanks to Tap Persia travel in Iran was easy and comfortable. Rasool and Hadi helped me to find the better solution and booked for me cozy traditional houses. I recommend anyone who wants to travel to Iran to ask them for any reason. Thank you guys!!!
Michela Stillo, Italy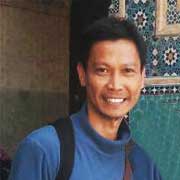 Less hassle, less cash and reliable.
One of the challenging items in itinerary to Iran is about accommodation. We can not see the room beforehand due to minimum websites offering the room. Further more the payment has to be in cash. Well, I happened to encounter tappersia.com which helped me find the right accommodation-budget and location. And the good news are we can pay through PayPal and the Customer service was excellent. I used tappersia.com twice. One time when I planned the itinerary in Indonesia and another one when I was already in Iran. Both are for hotel booking. I highly recommend to use this website if you want to plan your visit in Iran ahead. Less hassle, less cash and reliable.
Mulia Ali Akbar, Indonesia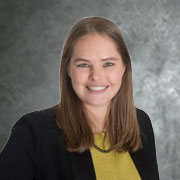 I applied for a VOA online which got rejected…
I was very anxious and worried… and then, I found Tapppersia. Hadi was absolutely amazing and was able to obtain me a visa which made me feel at ease about entering Iran. He was incredibly kind, helpful and always on hand to answer my questions. I would highly recommend Tappersia for anyone travelling to Iran.
Isabelle Manson, New Zealand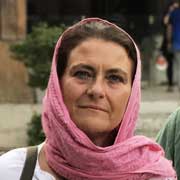 Everything was organized by TAP Persia
We travelled to Iran the last summer and it has been a great adventure. I travelled with my husband, my 18 yrs twins and my 2 cousins. We stayed some days in Tehran, visiting the traditional and new part of this amazing city
We moved from Tehran to Kashan, Qom, Isfahan, Yazd, Persepolis and the near-desert by a van. We went to Shiraz by a limousine bus, then flying back to Tehran. Isfahan was the best place of our trip, I loved it so much. Qom, Kashan, Shiraz, Yazd, the desert and the old tombs tour was marvellous too
I loved monuments, old ruins, museums, mosques, art, nature, food and especially people! Persians are top!!! They want to talk to you, invite you home, take pictures of you to know something about our western world. Everything was organized by a young, local tour operator, TAP Persia (tappersia.com): they thought about night accommodation, restaurant, tour guide and moving: the made a really great job!
Bianca Guareschi, Italy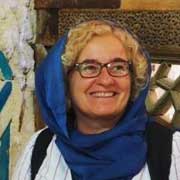 I would definitely recommend TAP Persia to anyone planning to go to Iran.
I have travelled to Iran in summer 2017 with a group of friends. For a part of the trip we have asked for the services of TAP Persia which helped us organise our visit to Qom, Kashan, the desert in Varzaneh, Yazd Shiraz and back to Tehran. The CEO of TAP Persia was super efficient in organizing our movements and lodging and extra patient in adapting to our wishes and requests. He went way beyond his professional responsibility providing us with a service that was tailored to our needs and budget and even more important a service welcoming and friendly.
We all fell in love with Iran and I think the services TAP Persia offers are well in line with the famous Iranian hospitality. I would definitely recommend TAP Persia to anyone planning to go to Iran.
Gabriella Arcadu, Italy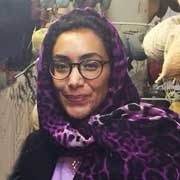 Amazing experience but more importantly amazing souls!
My one week trip between Shiraz, Isfahan and Kashan was organised by Tap Persia. Hadi & Rasool are both great & reliable. I would highly recommend them to anyone. Attentive, sociable, hospitable and getting beyond what a tour or an agency could offer. What they offer is not only hotels, transport, tours and tips. What they offer is a piece of their Iranian/ Persian beautiful soul. They do things with care and love. They want everyone to take a beautiful experience back home. They are energetic, thoughtful and caring. I can not have enough words to thank them and wish them all the best on their adventure. I will definitely be back again and definitely will use their service again!
Dalal Alaoui Belghiti, Morocco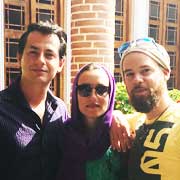 I highly recommend TAP Persia.
I am from Serbia and was travelling around Iran for two weeks. I used TAP Persia to find accommodation in Isfahan and my experience was great! They were really professional and not only that they found us great accommodation, but they also showed us around Isfahan and was our local guide. I and my friends had a chance to discover some local and genuine places around Isfahan and also Varzaneh desert, thanks to TAP Persia. I highly recommend  TAP Persia service.
Sofia, Serbia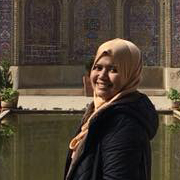 Beyond Expectation!!!
Happened to know Tappersia via the forum in TripAdvisor; I'm glad I found them! My journey was smooth with their excellent and efficient services in booking all my transportation (my bad for the very last minute)! The walking tour is great as you will feel more like walking with friends (yes, they are very friendly and welcome) and I enjoy every moment of it! The most important thing is that they trust their clients! Never did I expected that I'm gonna loves Iran more than I realized! Thank you for treating us so well during our trip to Iran! Will definitely use Tappersia when I repeat my trip again! Hope to see you guys! Well done!?
Nisa, Malaysia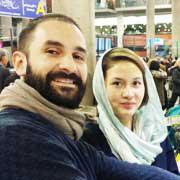 Keep going guys, good luck and thanks!
First of all, we have to say that Iran exceeded our expectations. Before travelling, we decided to find some help and contact TAP Persia in order to organize our trip. We spoke directly with the founder who was from the first moment a really easy going guy. We felt that we were in good hands. After we decided which cities we had to visit, They planned a perfect and detailed itinerary in a few hours. We were provided many options and recommendations to suit our wishes. During our stay, they were often asking to be sure everything was going well. They really take care of their clients. TAP Persia has wide and different suggestions: from highest-quality hotels to local guesthouses, public bus and private cabs, local guides and monuments and it were completely respectful of our budget and priorities. Thanks to them, our vacation was excellent and memorable. Keep going guys, good luck and thanks!
Marco & May Ly, Spain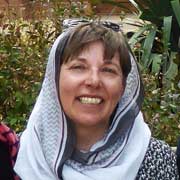 Unbelievable Rental Car Experience
Even if I think I'm a used car and motorbike driver, I was a bit scared about the stories I've heard about the traffic in Iran. But as I wanted to travel on my own, feel free to go when, wherever and on which way, I decided to rent a car with TAP Persia. First I've checked Europcar, but it would have cost more than the double price, so I got in contact with Rasool of TAP Persia with a lot of questions about renting a car in Iran. He was very patient, friendly and supportive, answered all my question and gave me additional information. So I got a good feeling and I booked the car for 14 days, did the pre-payment by PayPal and brought the money for rent & deposit in cash to Iran. Everything went very well. The car was as described, clean and nearly new, the take over early in the morning at IKIA airport was easy, also the return. Did we get the deposit back in cash at this time And the traffic? No problems! In opposite, it was really relaxed. It's just a bit confusing for the first time in the city and in the roundabout, but even if it doesn't look like – the Iranian take care of each other (or of their own health and car) in the traffic. We drove about 3000 km (petrol: 30 Euro!) and most of the time we drove cross country nearly alone on the two-lane roads. Only on the main route north-south, there are more trucks, but no problems. So a rental car is the best way to explore Iran on your own! I'll do it again next year and it'll be my pleasure to do it again with TAP Persia.
Angelika L., Germany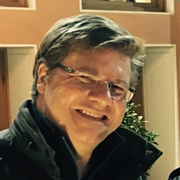 Tapersia auf privater Ebene auf ein gutes Netzwerk in Iran zurückgreifen
Wir kommen aus Potsdam bei Berlin in Deutschland und waren zu zweit vom 14.03.2017 bis zum 31.04.2017 in Iran unterwegs. TAP Persia war in der Lage, uns sehr kurzfristig und auch über die Zeit des persischen Neujahrsfestes (Nowruz) bei der Planung und Durchführung unseres Aufenthalts zu unterstützen. Zunächst betraf das alle notwendigen Buchungen für die Übernachtungen sowie den Transport (Inlandsflüge, Taxi-Transfers und Fernbusverbindungen). Alle vorab gebuchten Leistungen haben einwandfrei funktioniert, die Unterkünfte waren so wie von uns gewünscht einfach und zweckmäßig. In den Orten, an denen keine Hotelbuchungen mehr zu bekommen waren, konnte TAP Persia auf privater Ebene auf ein gutes Netzwerk in Iran zurückgreifen, so dass wir unsere Wunsch-Route realisieren konnten. In jeder Stadt konnten wir auf eine ortskundige Kontaktperson zurückgreifen, die uns jeweils ihre Stadt und das Umland nach unseren Wünschen gezeigt haben, und von denen wir viel über das Land gelernt haben. Auf diese Weise konnten wir es vermeiden, uns mit den Schwierigkeiten des Reisens in Iran zu beschäftigen ohne Teil einer Gruppenreise zu sein, und hatten ein unglaublich intensives Urlaubserlebnis mit vielen sehr persönlichen Kontakten zur Bevölkerung. Wir können TAP Persia daher uneingeschränkt weiterempfehlen und wünschen Ihnen viel Erfolg und ein gutes Gelingen bei dem weiteren Ausbau von TAP persia. Viele Grüße
Axel Mertens, Germany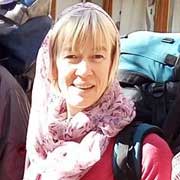 If you are looking for an individual tour in Iran
We were very lucky to meet the founder of TAP Persia by chance. He is very friendly, helpful and hostable. Whenever we had any question or needed some help, he solved the problem. We can highly recommend TAP Persia service. If you want to do an individual tour through Iran, They are the right travel service provider and they can customize your trip base on your interest.
Antje Geissler, Germany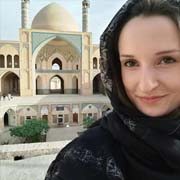 Prenota la nostra sistemazione da TAP Persia
TAP Persia mi ha aiutato a trovare un alloggio a Isfahan. L'hotel era davvero eccezionale: pulito, vicino all'area turistica e non troppo costoso. Mi sono trovato molto bene, sono puntuali nell'assistenza e parlano un inglese eccellente. Grande esperienza.
Eleonora Oldrini, Italy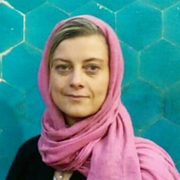 Travelling with TAP Persia goes far beyond
Iran is a country full of heritage and history, breathtaking countryside, colourful sights and ancient places. Travelling with TAP Persia means exploring the famous places and the hidden places, too. But travelling with TAP Persia goes far beyond. Besides very well organized trips, accommodation and local guidance we experienced overwhelming hospitality. Being at historical sites and let the past arise in the mind's eye is one thing, meeting today's society, connecting to people and sharing daily life, food, experiences, thoughts and even festivals is another thing. Travelling with TAP Persia enabled us to do both. Each and every person we met, we took to our hearts. We met a young, hopeful, powerful, creative, open-minded and open-hearted generation. For us, these encounters were the most impressive experiences besides the ancient heritage.
Anne Losemann, Germany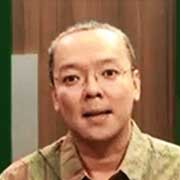 Keep up the good work TAP Persia!
I knew about TAP Persia from a friend (the power of worth of mouth). I contacted them for my travel plan last October 2017 and well, this is one of the best travel service provider I've encountered. TAP Persia helpfully, eagerly, and – most importantly – patiently arrange my always changing plan. And even though finally I only gave them really 'small business', their service and passion to help didn't change. The people in TAP Persia is not just running the company as a business, but truly want to show the world and give the example of what Iran hospitality is about. It doesn't matter whether you need a complete travel plan for 20 people or just 1 one way plane ticket, I guess TAP Persia will serve you the same. Keep up the good work TAP Persia!
Freddy Tedja, Indonesia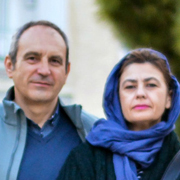 Nuestro viaje a Irán ha sido fantástico
Nuestro viaje a Irán ha sido fantástico. Hemos conocido parte del país y nos hemos sumergido en su cultura gracias a TAP Persia. Una organización y atención excelentes con guías que nos han explicado todo acerca de la historia del país, su cultura y monumentos. Sin duda que repetiremos experiencia de viajeros con TAP Persia.
Milagros Corvinos, Spain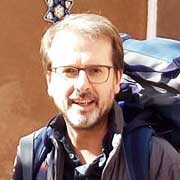 Es war ein tolles Miteinander!
Wir reisten 2,5 Wochen auf eigene Faust durch den Iran. TAP Persia group unterstützte uns in allen Belangen und wir können den Service wärmstens empfehlen. Kurzfristige Reiseunternehmungen (Hotel buchen, Busticket organisieren, Tagestour unternehmen…..) sind für uns problemlos von heute auf morgen organisiert worden. Es war ein tolles Miteinander!
Joerg Martin, Germany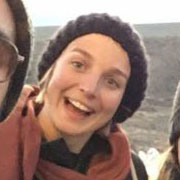 Try climbing to the top of Karkas Mountain in Iran
We had an amazing hike on the Karkas Mountain not far from Isfahan. For anyone interested in hiking in Iran, check TAP Persia website. Thanks, Ali and Sohrab!
Fientije Moerman, Swiss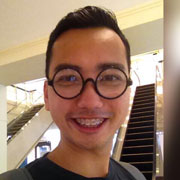 Highly recommended for booking your transport in Iran!
If you want to get a domestic flight tickets in Iran, do not hesitate to contact  TAP Persia! They are the best, hassle-free. You will get the same price as in the original one. And you will get the confirmation at the same day. Highly recommended! They have friendly customer support and they will answer all your questions happily
Syahhril, Malaysia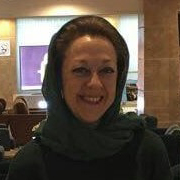 We will repeat our travelling experience with TAP Persia
Our trip to Iran was fantastic. We have visited part of the country and have got into its culture thanks to TAP Persia. Their organization and king attention has been excellent with tourist-guides who have explained us everything about the history of the country, the culture and monuments. No doubt that we will repeat our travelling experience with TAP Persia.
Mariola Jauregui, Spain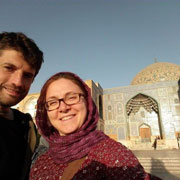 We strongly recommend TAP Persia as a trusted local website
We are an Italian couple travelling in Iran by ourselves. we contacted TAP Persia before departure to arrange transportation by bus through the main cities. They were very kind helping us booking the tickets and they are always available to answer our questions by email or facebook/WhatsApp. We also had the opportunity to meet the team during our trip and we had a great time together… They can speak very good English and told us a lot of things about Iran and Iranians. we strongly recommend TAP Persia as a trusted local website in case you need to arrange accommodation and anything else you need during your trip! Roberta & Enrico
Roberta & Enrico, Italy