When you travel to another country, you start to know the place in real. It's not just reading or imagining the sight, but feeling with all your presence. You most probably meet people who advise you not to miss different attractions after putting all your effort for traveling to other part of the world. There's always a chance you get excited about visiting cities, that weren't on your list. This is exactly when you need to get information about domestic flights, buses or trains. It's TAP Persia team's honor to provide all information needed freely about Iran, also help all tourists and users of our site at any stages of their trip.
First of all, we should define there are two distinctive airports in Iran:
International Airports
Domestic Airports
International Airports
International airports are mostly located in Iran's large cities. They support both international and domestic flights. There's one exception about Tehran. In contrast to other cities, Tehran's international and domestic airports are completely different. All international flights are held in Imam Khomeini International Airport. While people, who would like to travel to other cities of Iran from Tehran, need to go to Mehrabad Airport.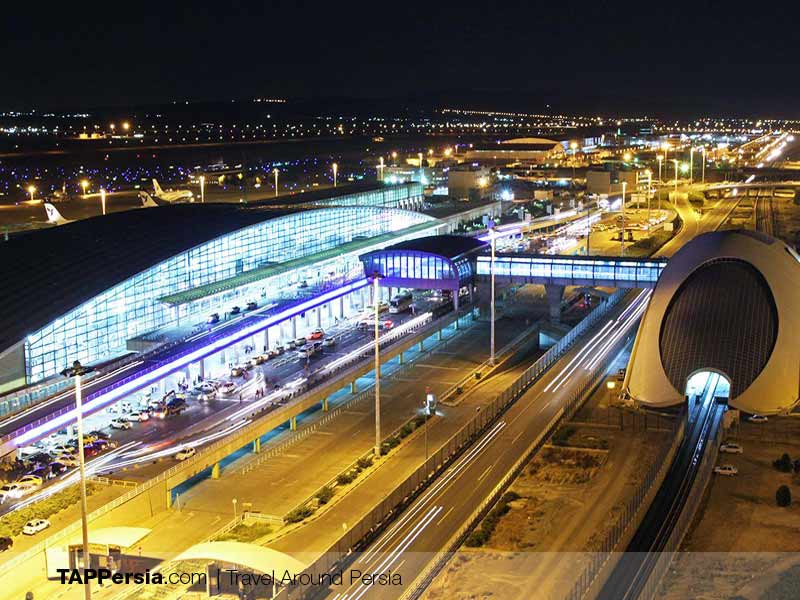 Here is a list of all international airports in different cities of Iran:
Getting an International flight ticket is available on different websites, even the world-famous ones like Skyscanner. Some foreign airlines like Turkish Airline or Qatar Airline also land in the international airports of other cities in Iran, not just Imam Khomeini Airport of Tehran (The capital city of Iran). So it's no trouble to find such flights schedules or buy them online.
Domestic Airports
The Iranian domestic airports only support domestic flights among different cities of Iran. Still not all the cities have this facility, but mostly large cities have domestic airports. The domestic flights schedules are available on local websites. There are two issues with local websites:
They're not translated in English.
You need to have Iranian debit card to pay and their portal is not compatible with credit card.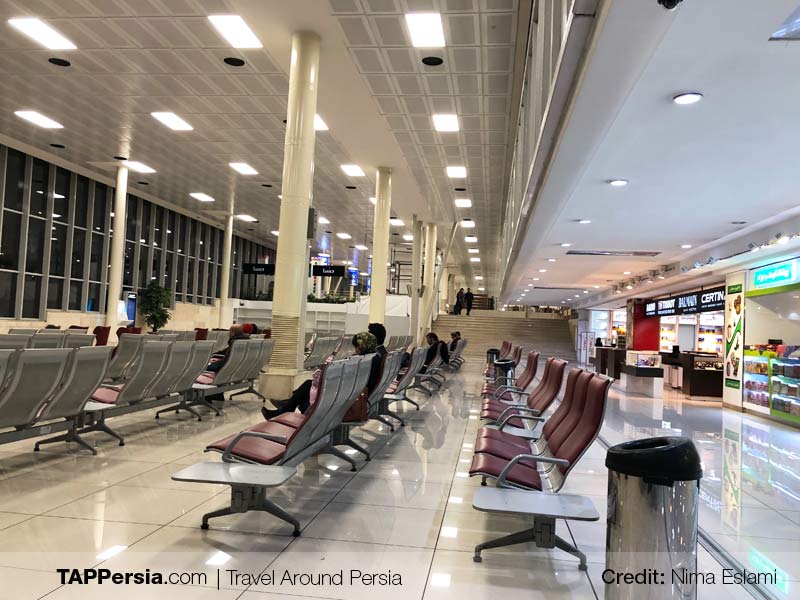 We suggest you different solutions:
First way, you can simply call credible travel agencies in Iran and they accompany you in all stages of this process includes schedule, response, booking a flight, payment and delivering the ticket which can be online or in person. At TAP Persia, we would also help you with this issue as soon as you let us know.
Secondly, you can buy our tourist card on this page. We charge it by Iranian money. By this card, not only are you able to buy tickets online, but also you can charge any service fees in Iran. Pos machines don't support credit cards. Instead of carrying cash money for shopping, just have a tourist card and swipe it in different malls and boutiques all over Iran. Of course, if you choose this way for buying the domestic ticket online, there should be a friend by your side who knows Persian and translate the flight schedule and payment process for you.
Third solution, TAP Persia has provided you an online system at tickets.tappersia.com You can check all domestic bus and flight schedule, also do online booking or buy the ticket online by your credit card. This system is so convenient, economical and you'll get the ticket confirmation at the same time. We are always ready to response you in TAP Persia and make your trip more enjoyable.
Having a road trip or flight, you may wonder which one is more efficient. Iran is a large country, so it really depends on the distance of your journey. Some cities can be fairly closer to each other, for example it'll take about 5 hours to travel between Tehran and Isfahan by bus. Although lots of flights are held between these two cities, it seems better to get a bus ticket. However some cities are located further from each other. For instance, it'll take 14-15 hours to travel between Tehran and Shiraz or Tehran and Tabriz. Hence it makes more sense to go for a flight ticket for such long routes.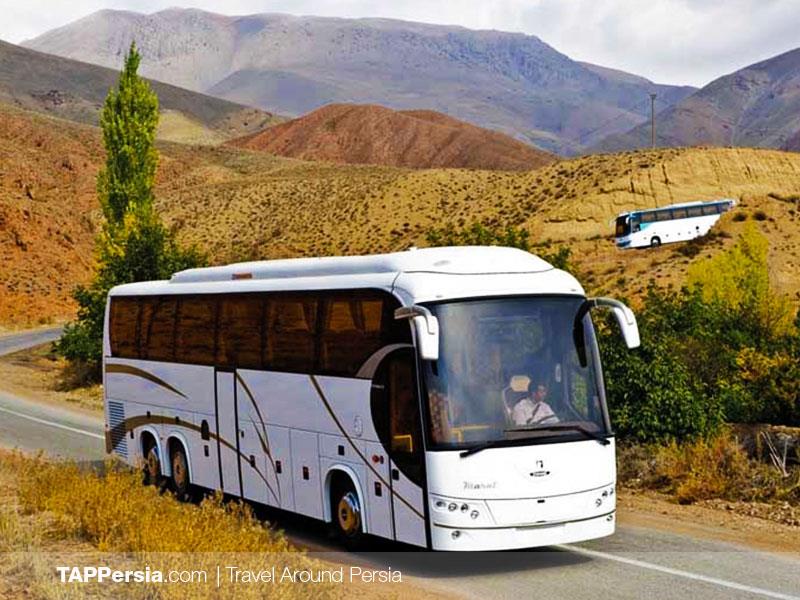 Iranian Airlines
Various Iranian airlines have different conditions and quality of flights. Before buying your ticket, search and compare airlines to find your desired one. Read about airfares and reviews on TripAdvisor llc. Two of the most famous airlines in Iran are Mahan Air and Iran-Air, which have the best quality of flights. Of course, you can find other good airlines as well.
TAP Persia goal is to answer all your question and clarify doubts about traveling to Iran. We would be glad to make a dreamlike, comfortable trip all over Iran. Just feel free to contact us at:
(24/7 Online Support-Whatsapp) +989133160903 | +989103004875
---
Recommended Tours