Iran's tourism industry got off to a very rough start in 2020. Several key events, like the assassination of a top Iranian general, the downing of a passenger airliner, and protests were just some of the news that made international headlines. With all this commotion, we're here to tell you what's going on in Iran right now, and what you can do for your future Iran trip.
Iran vs the US: Tensions and deescalation
While the US and Iran have exchanged heated threats in the past month, the situation has been significantly de-escalated, thanks to Iranian and American officials.
After Iran retaliated the US, President Donald Trump gave a speech and deescalated the situation; "Iran appears to be standing down, which is a good thing for all parties concerned and a very good thing for the world," he said. "No American or Iraqi lives were lost because of the precautions taken, the dispersal of forces and an early warning system that worked very well." He didn't say anything about any military reaction. Meanwhile, on Iran News, Iranian Foreign Minister Mohammad Javad Zarif declared that Iran does not "seek escalation or war, but will defend ourselves against any aggression."
Democrats in the US Congress helped a lot to reduce conflicts as well. They stated their objection to the assassination of Iranian commander, Qasem Soleimani and the US don't want any war with Iran. Senator Berni Sanders claimed that Trump shouldn't have taken such an action which escalates the situation. He has been against any war for years. "I was right about Vietnam. I was right about Iraq. I will do everything in my power to prevent a war with Iran. I apologize to no one." Sanders said.
So even though the year started with heavy threats of conflict, the situation has so far cooled down. 
Is It Safe to Travel to Iran in 2020?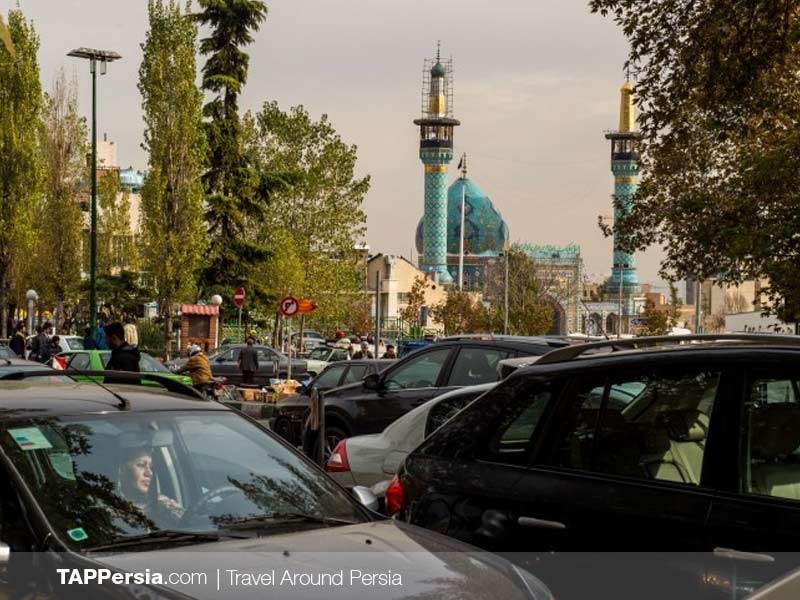 The situation in Iran differs if you ask someone that only reads the news or someone that actually lives inside the country.
Like almost all news outlets, international media always has an agenda when showing news about Iran. So even though news outlets may be reporting real facts and events, their presentation may be shaped in such a way as to give you a specific opinion about what's going on. However, if you were to ask local Iranians about the events, they will give a very different presentation. Although the country is still recovering from the effects of January's incidents, people have more or less gone back to their daily routines.
Iran's tragic international flight crash has made headlines across the world, but it's important to remember that these crashes are complete anomalies. In recent years, there have only been a few notable international flight crashes. There was the case of Malaysian Flight MH17 that crashed in Ukraine, and the Malaysian Flight MH370 that disappeared over the South China Sea, both of which happened in 2014. Regardless, millions of flights are continuously traveling across the world, and even over Iranian air space. Statistically speaking, flying is still the safest travel option, both in and outside of Iran.
As of January 29th, 2020, all domestic airlines, along with various international airlines such as Turkish, Qatar Airways, Emirates, Pegasus & China Southern are still operational. In addition, most EU airlines have either maintained or temporarily suspended their schedule (Lufthansa and Austrian Airlines) and will resume their operations following the investigation of the crash. KLM Royal Dutch Airlines has also resumed its flights to Iran.
Foreign Celebrities and Athletes Opinions about Iran Safety
Contrary to popular belief, there are multitudes of non-Iranian professionals that call Iran home. They are more than happy to express their opinion about life in the Islamic Republic.
Here's what some famous athletes say about living in Iran.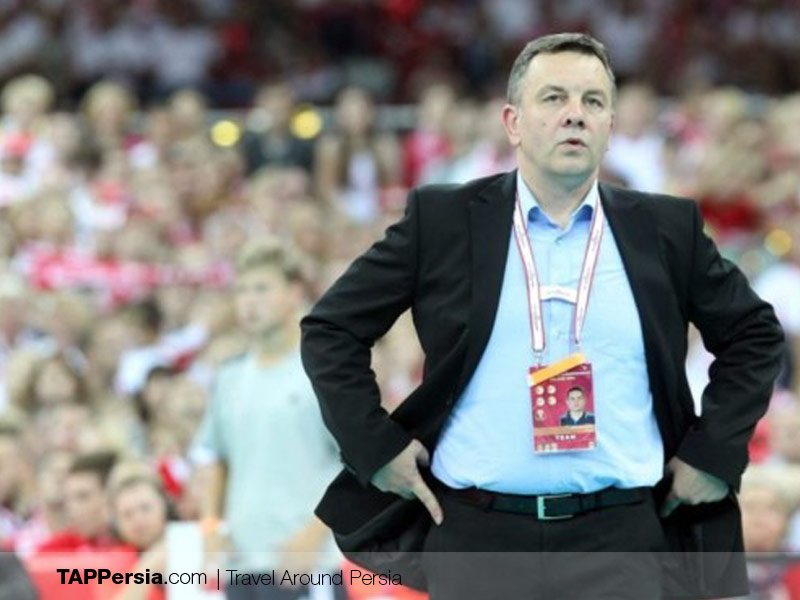 Igor Kolakovic came to Iran as the head coach of Iran's national volleyball team. He enjoys being in the Middle East and says Iran is a very safe country. Despite the fact that the Asian Football Confederation (AFC) canceled Iran host of international matches due to Iran's recent news, Kolakovic claims Iran is very safe.
"The Iranian people are very hospitable and the country is safe. I receive so many messages from my friends per day and they ask after the Iranian people. They, indeed, support the Iranian people. I have good memories from Iran and I am sad because I have to leave the country after the Olympics," he said.
By the leadership of Kolakovic, Iran became the champion in Asia at the 2020 Olympic competition in Jiangmen China and can participate in the Olympic Games in 2020.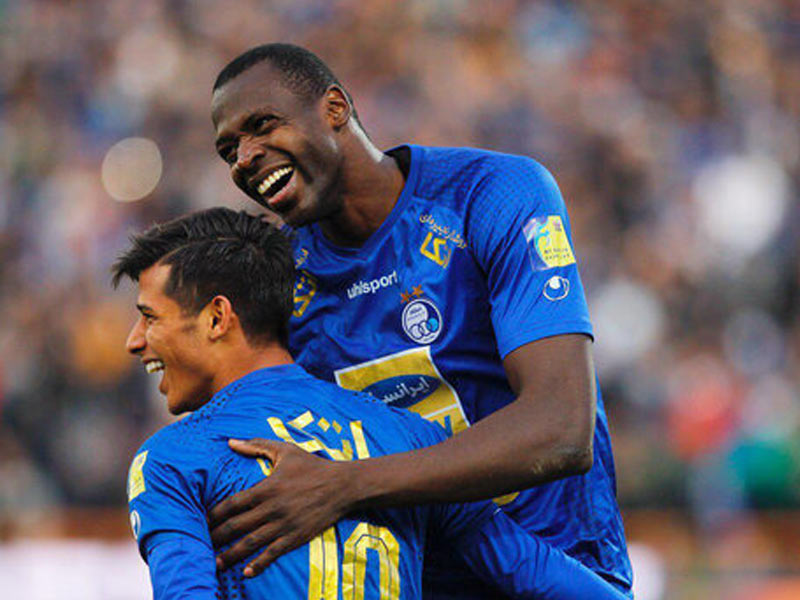 Cheick Diabaté is a foreign player in Esteqlal Football Club. He declares: "it is not true that there is no security in Iran. If Iran was not safe, I would not go back to Iran after the holidays, but you saw that I left for Iran by the end of the holiday and took part in the exercises."
Due to AFC's decision (banned Iran to host international matches), he mentioned that of course, the presence of excited spectators in matches can improve the team's function, but ensures that they always play brilliantly even outside of Iran. 
Defender Hrvoje Milić has the same idea: "I have never felt insecure on the streets of Tehran". He claimed that Iranians are very hospitable and warm. They try their best to help you.
"Life in this country is going on like other countries, he said. People go to their workplaces and the kids go to school. Personally, I would not go back to Iran if I felt that Iran was insecure. I would have liked to play against 100,000 supporters of Esteqlal against Al-Kuwait, but that decision surprised me." Milić says.
Ivan Đogić has been active in the Iran tourism industry for the past two years. He came to Iran from Croatia, decided to live here and married an Iranian.
"Things that have happened in the past 2 weeks have if not almost ruined the upcoming tourist season. I feel so bad for many of my friends that own guesthouses, agencies, hostels and for all those who perform all kinds of interesting tours. Their bookings are being canceled, rooms are empty, tours are canceled. I am not writing this post to tell you that Iran is safe (which it is!)" Ivan says.
He also mentions when sitting at home and watching Iran news on TV doesn't let you know what's going on in reality. They report it in a biased way to convince the west and the US. The headlines in the media are very exaggerated. They also want to motivate your curiosity to view or click. He asks all Iran travelers to talk about the situation with people who live in Iran like Ivan himself instead of listening to untrue Iran news. You may have Iranian family or friends or you can find them in Iran's related groups on Facebook like "See You in Iran" or other social media platforms.  
"Ask them. And don't worry, they will not lie and tell you it is safe if it isn't. I'm not crazy either, I wouldn't be here if it was dangerous. And if you do listen to the news, watch TV and read web portals keep in mind that the drama they present might be exaggerated." he says.
If you cancel your travel to Iran, research and make your mind again. Keep in mind agencies, accommodation staff and tour guides all help you to know the real situation of Iran and lead you through the right way. Also, feel free to contact us for further information.
Irish Layers Tells the Truth Iran News Won't Say
Kevin visited Iran in January 2020. This means he's one of the recent tourists at the time of writing all concerns about Iran news in this article. Iran was actually on Kevin's worldwide travel plans. In this video, he tells you about his experience in Iran and how Iranian people were helpful to him. He was enjoying street photographing in Tehran, but unluckily he lost his bag in a Persian toilet! Don't miss this video to see what happens after then 🙂