Wear your reading glasses and take another look at your enormous Iran's history book. This time you will watch Hercules beating and defeating evils, have a walk with the great Achaemenian King, Darius the Great, through a long history, live for a little while with Farhad's sorrow for Shirin, and finally take a shower and rest in Shah Abbas caravanserai. Yes, you are reading Kermanshah chapter of the history book.
About Kermanshah
Kermanshah is one of the historical cities of Iran. It is about 500 kilometers away from Tehran and there are different ways to get there – you can decide whether to take a bus, train, or airplane. There are a large number of historical places and monuments in Kermanshah. Behistun, where you meet a long and important chapter of the history of Iran, has been recorded by the UNESCO's World Heritage Centre. Of course, you shouldn't forget that the other eye-catching natural and cultural attractions are welcoming you as well.
What Kermanshah Offers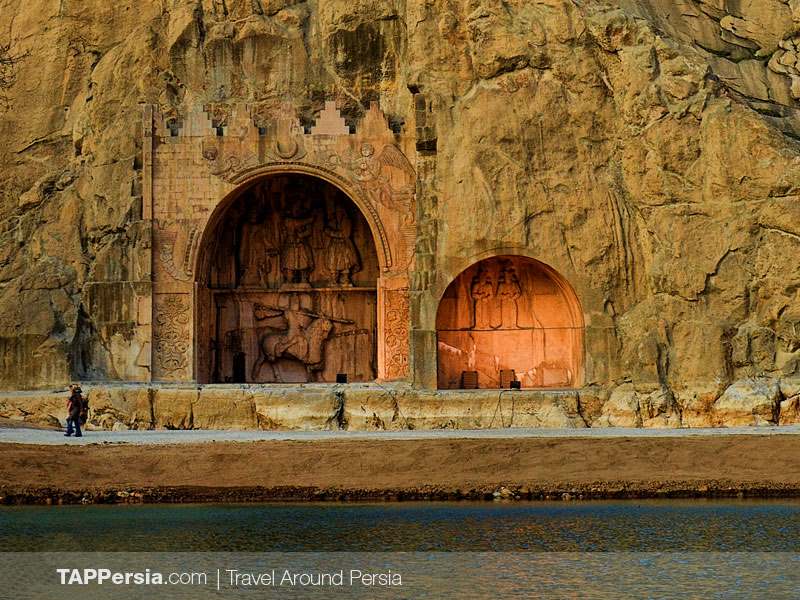 Go to Behistun and wander among different pages of a long history – but if you are a too courageous person, take care! Wrestling with Hercules is a dangerous decision. Visit Tagh-e Bostan and listen to the history of Iranian soldiers' bravery, then go for a walk and relax among the trees and imagine the story that you have just heard.
Dokkan-e Dawud Rock Tomb is also in Kermanshah – it is one of the most ancient rock tombs in Iran. Kangavar, one of the cities of Kermanshah province, has offered The Temple of Anahita – attributed to the ancient deity, Anahita.
Make love with the goddess of rain, waters, and fertility and then drive to enjoy beautiful waterfalls and nice weather of Sarab-e Sahne. Have a walk inside the Ghori Ghal'e Cave and discover what Shaho Mountains offer.
Get back to Kouhestan Park and spend a colorful evening while watching the shining lights of the city; and finally close your eyes in one of the Shah Abbas Caravanserai's rooms and dream of your nice and new experiences.
---
Recommended Tours