Booking a hotel room is a process may be different among countries. It may need various documents, but for a hotel reservation in Iran, you just need a passport and money. In case, you're Iranian and traveling with your partner whom you aren't married, you need a marriage certificate for having a hotel double room as well. Otherwise, there are no restrictions on foreigners in this case. For more information, follow our article about traveling as an unmarried couple in Iran.

The Problem with Paying for Hotel Reservation in Iran
There are different ways of reserving a hotel in Iran, but not all of them are efficient. The international platforms don't work due to sanctions. In addition, Iran has a different bank system, so paying Iran organizations by credit cards is not possible in most cases. Contacting the hotels is another way, however, there's no online payment availability and the hotel may cancel your reservation later.
How to Book a Hotel Efficiently in Iran
With these conditions, applying through an Iranian agency seems a wise decision. The hotels are bound to keep the rooms for agencies to maintain their credit. In TAP Persia, we do your hotel reservation in the most convenient and trustworthy way. Furthermore, you can pay for any of our services by your credit card. Just feel free to contact us.
Most Iranian hotels are not that large, so there are not so many rooms. The rooms' quality varies too. For example, in some guesthouses or hostels, the services like bathroom may be outside the room. It doesn't seem very comfortable, but don't worry. You can consult with us and we will reserve the ideal room exactly based on your taste. You can also take a look at our Hotel Page to get familiar with our suggested hotels and book them directly online.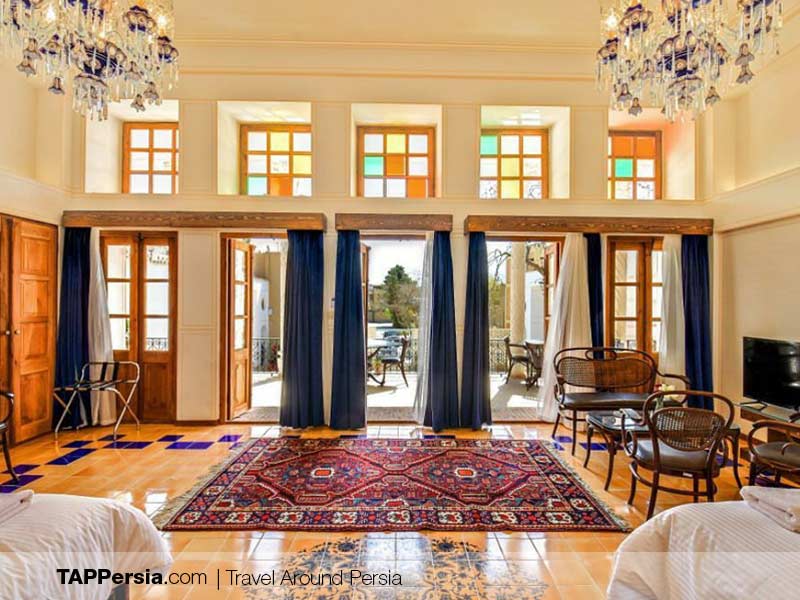 ---
Recommended Tours