Whether you are a professional cycler or an amateur Iran has a lot of options for you to ride along. Iran is vast, a four-season country, and also full of unique historical and natural spots. What you will experience in Iran, if not the best, would be one of the most amazing experiences of your life. It would be YOU, your BIKE, hair-raising nature views, stunning historical spots, unbelievably hospitable Iranian people, AND delicious food. Excited about learning about the most scenic places to cycle in Iran? So keep reading, you will be surprised!
Cycle In Iran's Islands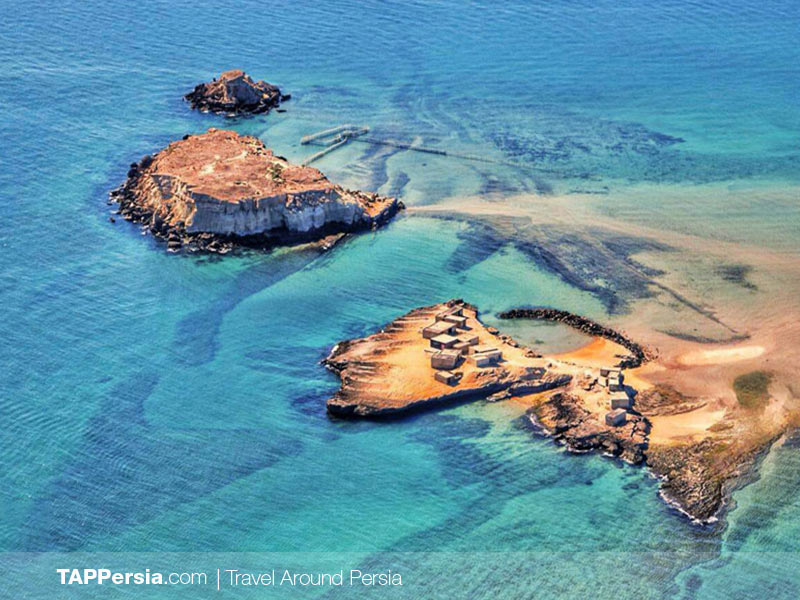 Do not want to go through getting a visa? While getting Iran's visa to visit the country will be a no-problem step by Tappersia Iran Visa Service, you can still cycle in Iran without a Visa. But only in some particular regions which include the islands in the Persian Gulf. You can visit Kish, Qeshm, and Hormuz islands for 14 days visa-free.
Another interesting thing about the islands is that they are great destinations in fall and winter. At that time of the year, the weather is awesome there!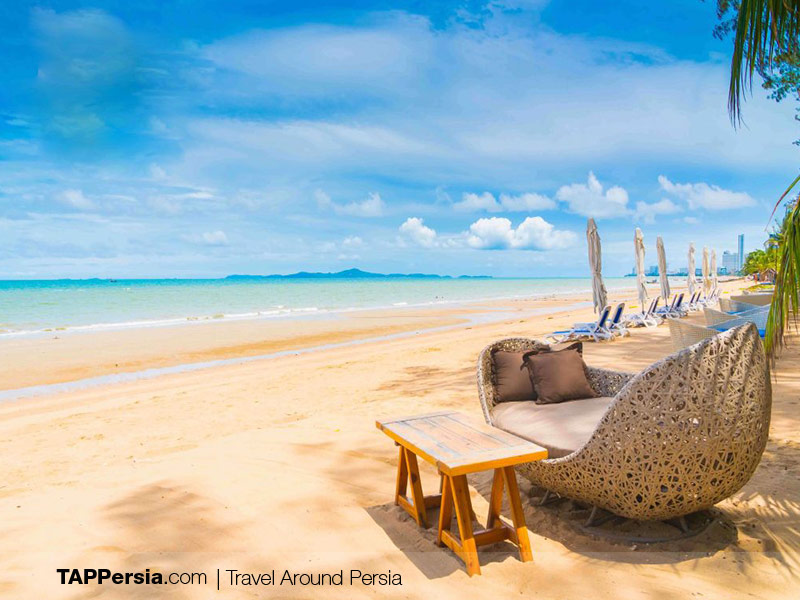 Kish Island is the pearl of the Persian Gulf. With only 91 square kilometers, it is a great cycling destination. Kish has special passways for cycling and this makes it safer and more convenient for you. Even if you do not take your bike with you, you can rent one on the island and cycle around. Cycling on the shores of the Kish island with its glassy blue waters, wonderful dawns, and dusks, and great weather will make it an unforgettable memory.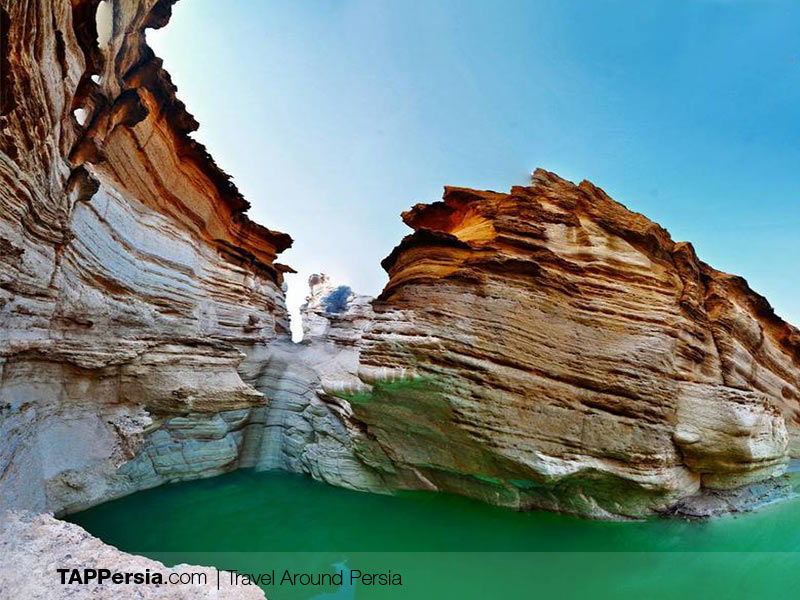 The largest island in the Persian Gulf is a UNESCO world heritage Geopark. Qeshm Geopark with 1,491 square kilometers area is an Island of wonders. Fall and winter are the best seasons to cycle around and visit the unique attractions on your way. With caves, valleys, canyons, shores, and rare mangrove forests, it is full of surprises every day, from sunrise to sunset. More stunningly, you might even run into some camels on your way.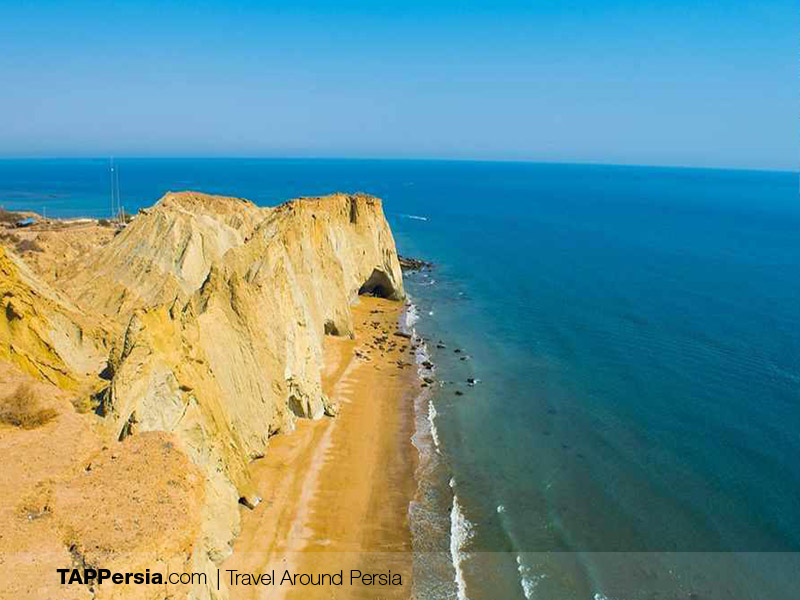 If you are an amateur or do not want to cycle a long distance, Hormuz island with a 42 square kilometers area, is an excellent choice for you. With one night camping on the shore, you can cycle the whole island peacefully, enjoying all the attractions on your way. Although not large, it holds lots of beauties to make your experience one of a kind.
Cycle Along The Shores In Iran
If you love cycling in Iran along the shores, aside from the islands above, you can consider two shorelines; one in the North of Iran and one in the South.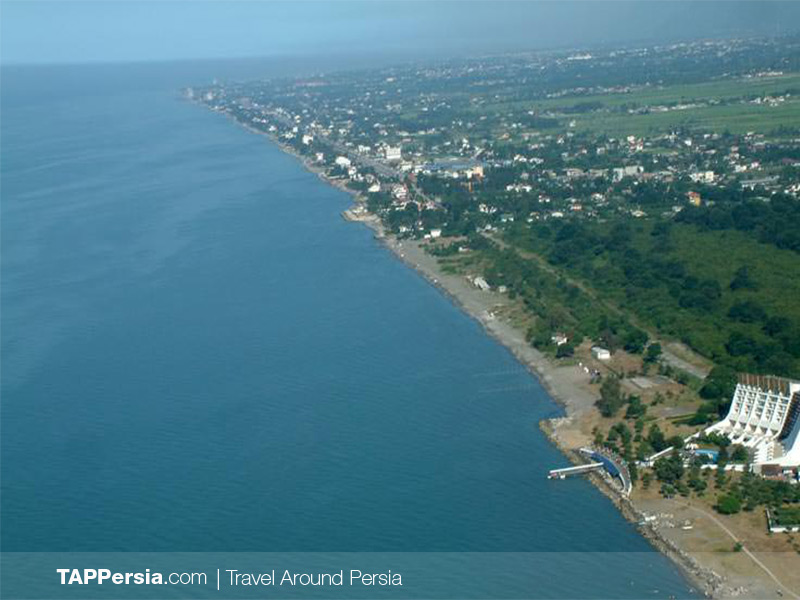 The southern shores of the Caspian Sea are about 740 kilometers which include three northern provinces of Iran; Gilan, Mazandaran, and Golestan. It starts from Astara City in Gilan Province to Gorgan City in Golestan. You can ride your bike along the shores and Alburz Mount, among all the striking greenery, and sand and stone shores that nature offers you.
The people of this coastline cook the most varied and delicious foods. And their hospitality is known to all. Therefore you can enjoy natural beauties as well as the rich cultures of the area along your way.
The Persian Gulf Shores to Oman Shores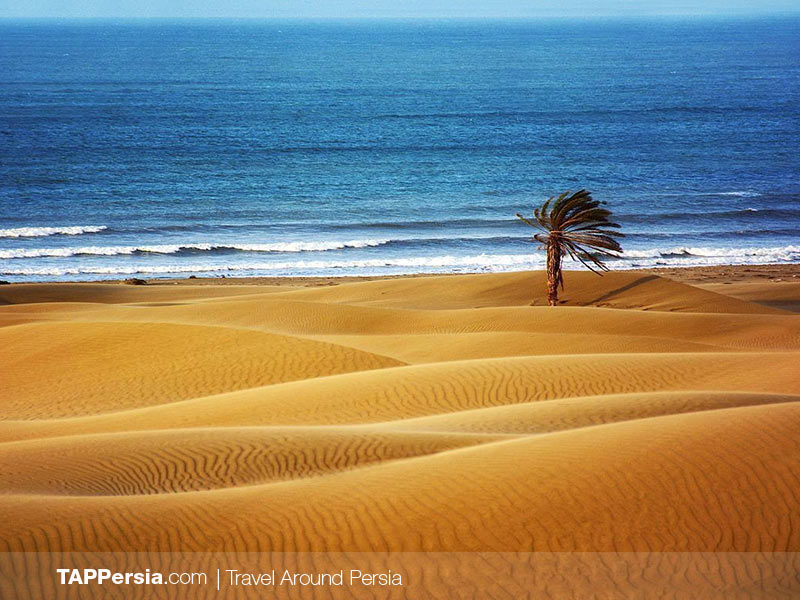 This shore is something about 1,900 kilometers among which you can choose the top best distances to cycle along such a Bushehr, Asaluyeh, Parsian, Bandarabbas, and Chabahar with hugely stunning natural and cultural beauties.
Among all the destinations you can cycle in the south shores of Iran, Darak village of Chabahar city will take your breath. It is where the desert meets the Oman sea. And it is one of the cleanest shores in Iran.
Cycle On The Off-Shore Routes In Iran
Now let me introduce you to some of the most popular cycling spots in Iran except for what we've learned so far. Some of these routes climb the heights and slide down the slopes, some pass through a desert, and some through plains.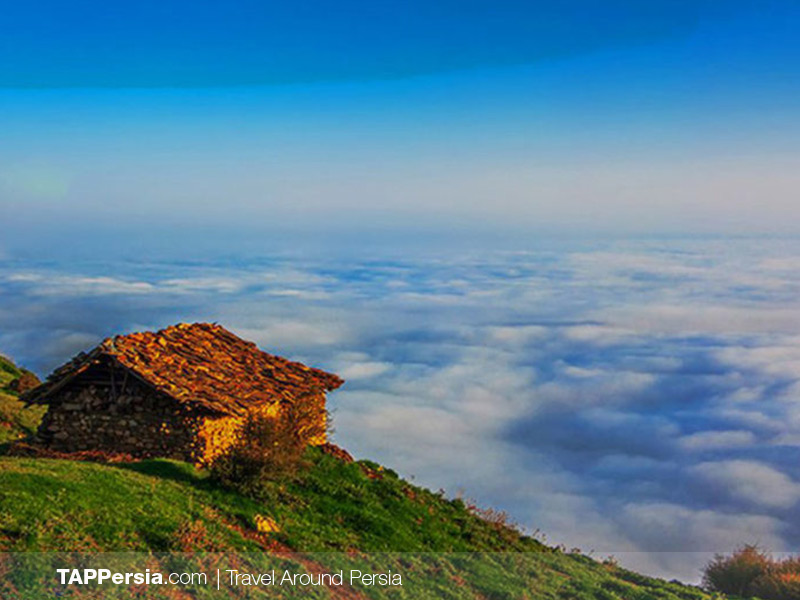 Abr literally means cloud. If you've had a dream of cycling above the clouds, this is where your dream can come true. A 150-kilometer distance, starting from Shahrud City in Semnan Province, riding along with the forests to Aliabad city and then finishing in Gorgan, Golestan Province.
The green dense forests and the humidity makes it tough for everyone to believe the southern parts of the forest is neighboring Khar Turan National Park with a semidry climate.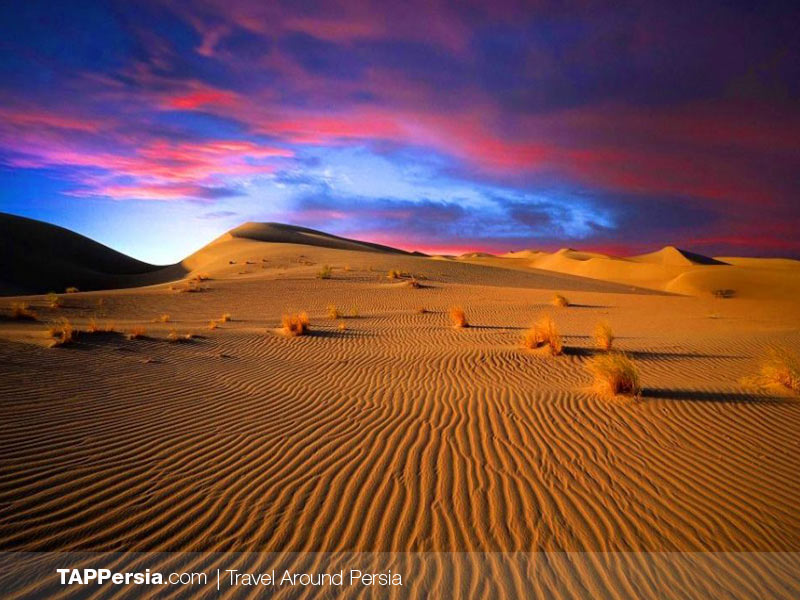 60 kilometers away to the southeast of Kashan, there is this spectacular desert. A wide variety of vegetation and animals plus the salt lake and the wandering island are the attractions that have made Maranjab desert a top destination for many.
Wondering about wandering Island? They call it so because it only appears during rainy seasons.
Located at the foot of Damavand mountain, Lar National Park in Iran is about 30,000 hectares. Just imagine riding among colorful planes with the view of snow-covered Damavand top in the distance. And the chance of getting to see golden eagles, flamingos, and urial sheep herds with their beautiful horns, is hugely thrilling. You can also go fishing if you are visiting from June to the end of summer.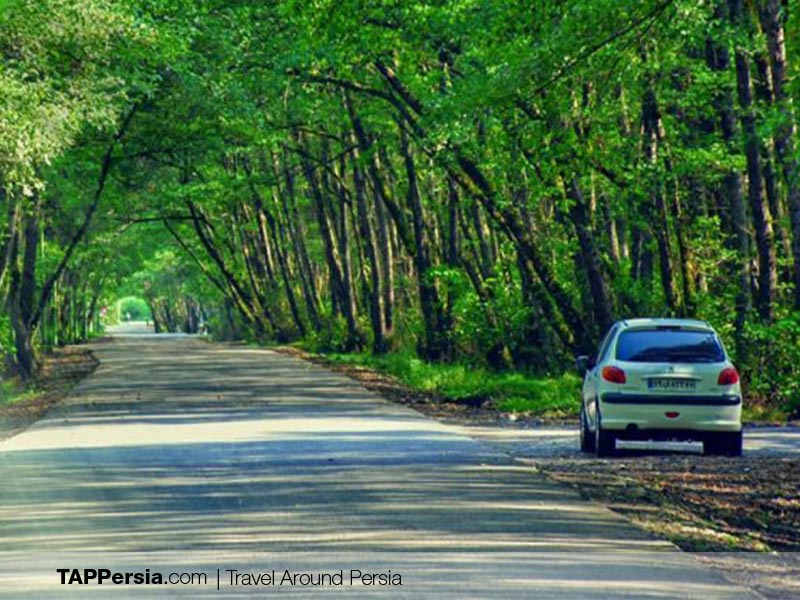 In the green lands of the north of Iran, suppose riding on a road with tall trees on the sides. You can enjoy the fresh green colors in spring and glorious fire-colors in fall. After passing through the twists and turns of the road finally, you'll get to the Caspian Sea. Where you can catch some sunlight on its beach and swim if you wish to. Gisum Forest is in Gilan Province.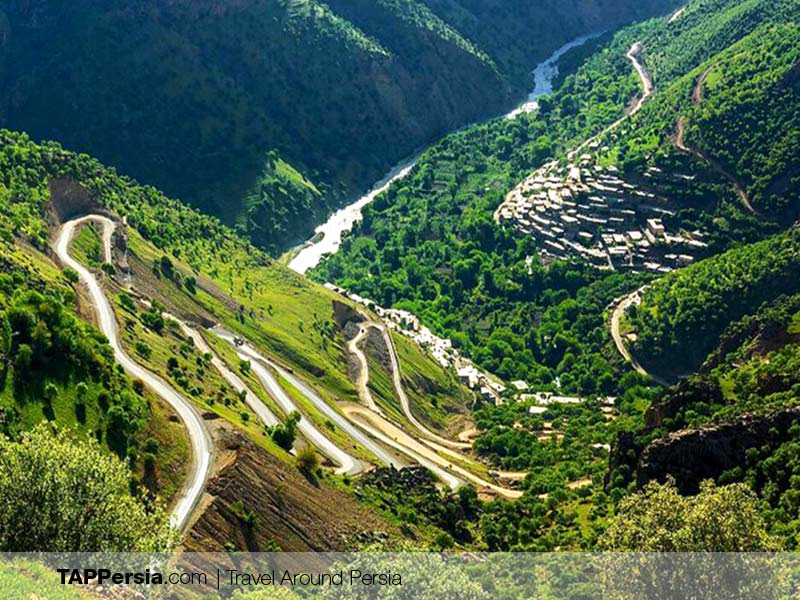 The superb nature of Kurdistan has made a reputation for itself. Cycling on the slopes of Zagros Mount with its pure beauty, distant villages, kind and hospitable people, and rich culture will leave you with a heart full of joy and openness at the end of your journey.
It is a more professional ride to go for. And you need to be prepared in advance. You can start from Uraman Takht Village to the south of Kurdistan Province. Uraman Takht is a village of stepped houses and will be just the beginning of wonders throughout your trip to Kurdistan.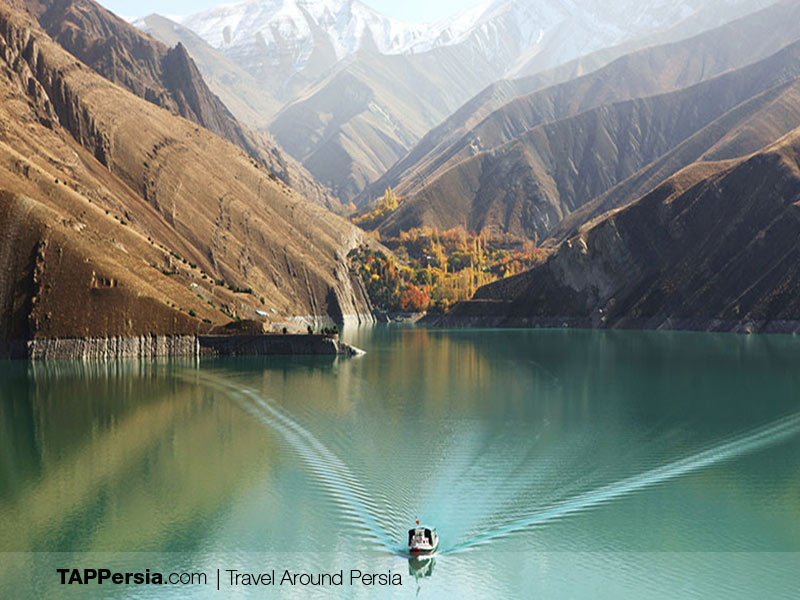 Jajrud Valley, a 40-kilometer Asphalt road is a great choice for upper mediate cyclers. It starts from Latyan Dam to Gardaneh-ye Dizin. You can continue your way through Velayat Rud and Gachsar to the foot of Alborz Mount. And enjoy the picturesque views from mountain heights plus the company of humble people of the area.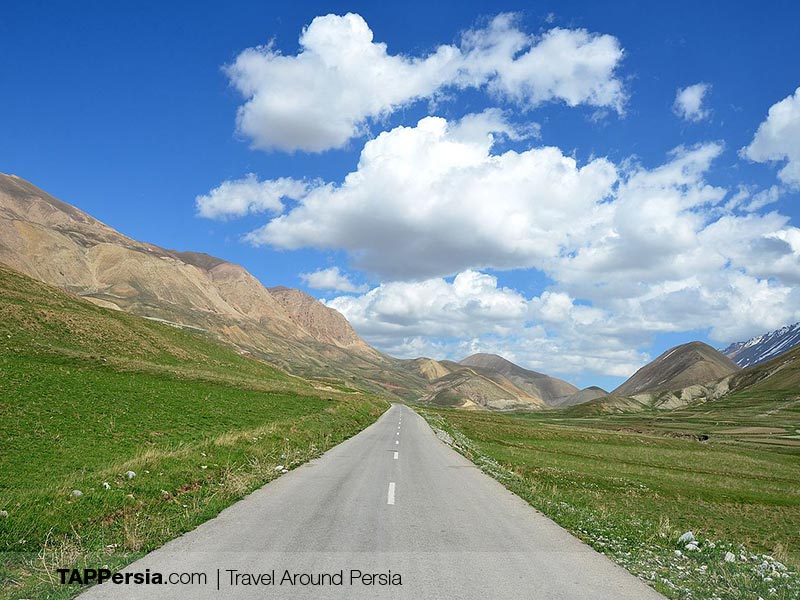 It is a 60-kilometer route. To get to Lasem Valley you need to go on a defile, 3000 meters high. The path will bring lots of natural opportunities for you to enjoy and challenge your cycling skills.
Final Words
These are just a few of the routes among many other outstanding destinations you can find to cycle in Iran. Iran is Vast and blissful. Every corner of this country has a great deal to surprise you and make you feel alive.
Thank you for being with us. If you enjoyed the article, please, live us a comment. Hope to see you in Iran soon.
---
Recommended Tours