For those travelers who only have a limited time to enjoy all of Iran's numerous attractions, taking a plane from Shiraz to Isfahan is one of the most recommended traveling options. Iran's major airlines provide one-way and round-trip tickets each week. In order to find cheap flights and enjoy a comfortable trip, we will answer common questions regarding flight booking and airport tips.
How Long Is the Flight from Shiraz to Isfahan?
The average flight time between Shiraz and Isfahan is an hour and 20 minutes. But it might last longer depending on the weather conditions or airport mismanagement. If you are booking a connecting flight, consider the fact that you will need at least a 2-hour layover between your flights. This is to ensure that you will make it to your connecting flight, even if there are delays in your arrival.

How Far Is Isfahan from Shiraz?
The calculated flying distance from Shiraz to Isfahan is about 216 miles (348 km). If you want to go by car, the driving distance between Isfahan and Shiraz is 478 km. Considering an average driving speed of 112 kilometers/hour (70 miles/h), travel time will take approximately 4 hours 16 minutes.

How Common Are Direct Flights Between Shiraz and Isfahan?
There are usually 2 direct domestic flights from Shahid Beheshti International airport in Isfahan to Shiraz and 2 direct flights from Isfahan to Shahid Dastgheyb International airport in Shiraz on Sundays and Wednesdays.
What Are the Most Popular Airlines for Direct Flights?
IranAir provides 99% of the non-stop flights between Shiraz and Isfahan.
Where to Buy a Cheap Shiraz-Isfahan Flight Ticket?
The best way to find a great deal on airfare is to search multiple sites. They can adjust flight prices for tickets from Shiraz to Isfahan based on the day and the time that you decide to book your flight. Be careful, as there are significant price differences between buying your ticket in advance or purchasing it a few days before your departure date.
TAP Persia is one of the best websites that offers Online Booking Services for flight tickets through international payment gateways. This service provides increased flexibility as the main benefit and can streamline the most stressful parts of your trip.
All you need to do for booking a flight ticket is to refer to TAP Persia's Transport in Iran page and choose your departure date, time and destination. We will check its availability and get back to you within a few hours.
In case we cannot find a connection that matches your exact request, we will offer you alternative timings or dates which you can review and select. We only work with a few, hand-selected, customer-reviewed service providers to ensure that our standards are maintained, no matter which ticket you choose.

How Far in Advance Should I Book Tickets from Shiraz to Isfahan?
During Iran's tourist high seasons, you have to apply ahead of time to make sure you get your desired seat.
What Is the Best Way to Make Your Yay into the City of Isfahan from IFN Airport?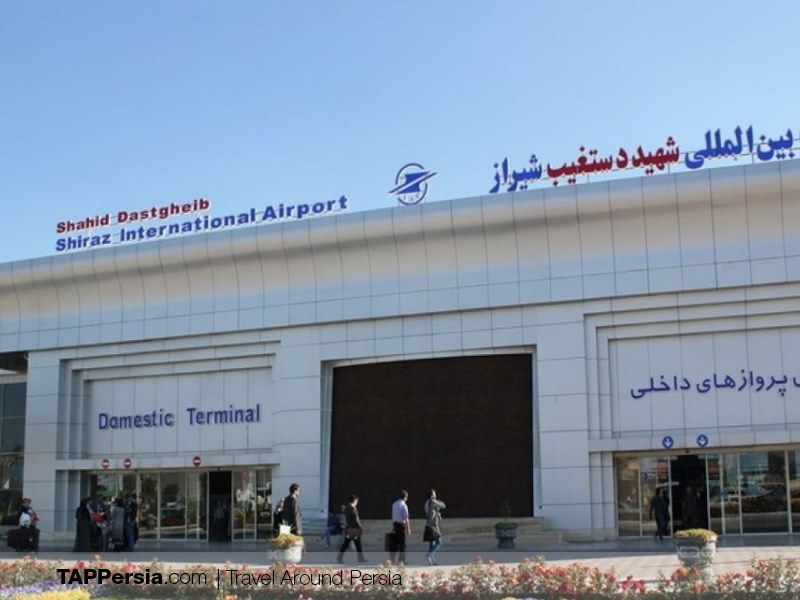 After getting off the plane, you have 3 options for leaving Isfahan International Airport:
Traditional Yellow Taxis
Snapp (or other uber-like services)
Each of these services is available to take you to your final destination.
The third way to go to the city is still waiting for you!
We provide airport transfer services at TAP Persia. Our pick-up service is suitable for solo travelers, those who arrive at Isfahan airport at midnight or anyone who wants to finalize their schedule ahead of time.
You need to contact TAP Persia team through email or online chat and we will arrange the most suitable transport for you.
If you're thinking about visiting Isfahan or Shiraz, you can read all about what you can visit and do in these cities before you arrive.
---
Recommended Tours